Putting Care for Healthcare Providers First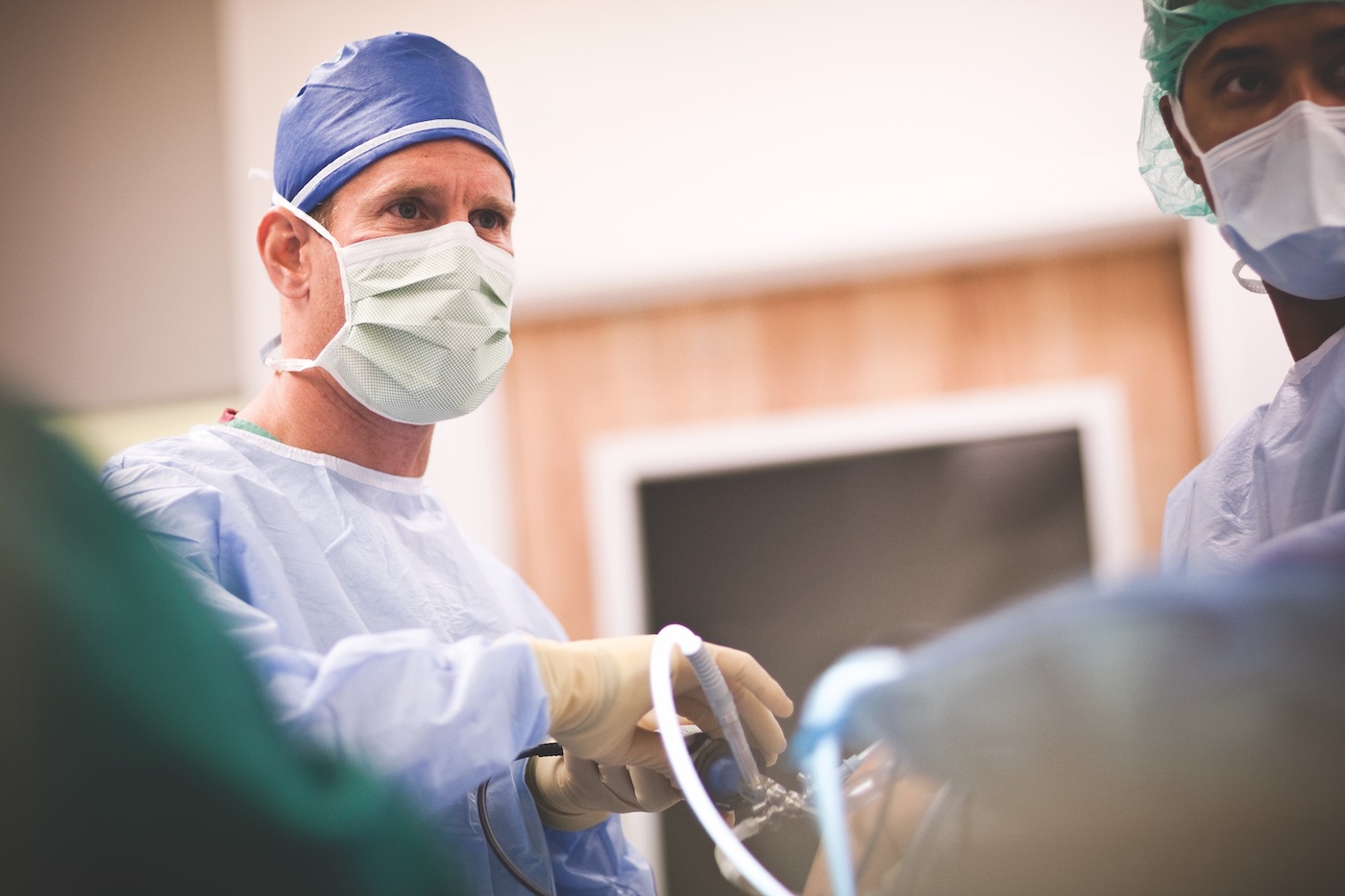 In spring 2020, the University of Southern California's Keck Medicine of USC launched a comprehensive program called Care for the Caregiver to offer relief to healthcare workers serving on the front lines of the COVID-19 pandemic. The program offers both financial and mental health support for workers and their families struggling through the ongoing waves of the pandemic. Tammy Capretta, Chief Transformation and Risk Officer, had the opportunity to lead Keck Medicine in the launch of Care for the Caregiver. Steven Siegel, MD, PhD, will serve in the newly established role of the Chief Mental Health and Wellness Officer and lead the clinical programming for Care for the Caregiver.
"This program has been a very concrete way to acknowledge just how difficult it is to be a healthcare worker," Siegel says. "The pandemic shed light on the long work hours under stressful conditions, and the real health danger to themselves and those at home. All of this is occurring in a healthcare environment that is continually asking more and more of its people in terms of productivity and sacrifice while also acknowledging that reform is needed at the national level."
Although Keck Medicine of USC launched Care for the Caregiver in 2020, the program was in the works well before COVID struck.
"We've pulled together a group of experts for the sole purpose of finding out what our employees need, what stresses they are experiencing, and how we can help," Siegel says.
As a result, the program offers everything from financial and mental healthcare support to programs such as peer support aimed at improving the quality of work experience for employees.
"If someone needed a therapist or psychiatrist, we underwrote that regardless of where they got their insurance and whether they could pay for it," Siegel says. "As we move forward, all those elements have led to broader programming that recognizes our caregiver's unique needs, those needs include the LGBTQ, Black, Hispanic, and veteran communities – whoever and wherever they are, however they need it. We are pushing forward, seeking additional resources so we can continue to reward our healthcare workers for the tremendous sacrifices they make every day."
Additionally, Keck's Care for the Caregiver program has been recognized nationally by outlets including U.S. News & World Report for its impact on the mental health of healthcare workers. Leadership at Keck Medicine of USC knew that it needed to recognize the toll that COVID has had on the healthcare community and conceived of the Time of Healing program.
"Time of Healing, a new component of the expanded Care for the Caregiver program, is a program where we focus on how we need to care for ourselves now," Siegel says. "As we focus on the future, the programming will be expanded to include lectures and drop-in groups to keep the need for healing front of mind."
Time of Healing includes an interactive COVID memorial art installation where employees can contribute and leave messages and share their experiences.
"The theme is that we weathered the storm," Capretta says. "These installations will represent the stones left after the storm, but also the trees and leaves of regrowth, the life that goes forward. We are trying to make it so people can leave their message, leave their mark and have themselves remembered."
For Siegel, Care for the Caregiver is the epitome of Keck Medicine of USC's philosophy of healthcare.
"Our healthcare workers are the Olympians of healthcare," he says.
"But this is a national issue at all levels. People lack access to mental healthcare. While that problem is beyond the scope of a single institution or single donor, this program does seek to fill a key critical gap for this population."
Donate now!

www.keckmedicine.org
(323) 788-1619
Sr. Executive Director: Kerri Yoder Hubbard
Mission
We are the Keck Medical Center of USC.
We strive to be the trusted leader in quality health care that is personalized, compassionate and innovative.
We stand for empowerment, integrity, respect, collegiality and vitality.
We commit to authenticity.
We commit to excellence in clinical care, teaching and research.
You can count on us to be fully present in the delivery of uncompromising health care.
Fight On.
Begin to Build a Relationship
We know you care about where your money goes and how it is used. Connect with this organization's leadership in order to begin to build this important relationship. Your email will be sent directly to this organization's Director of Development and/or Executive Director.
We believe in supporting causes that benefit the greater public good. When we learned about the innovative program, Care for the Caregiver at Keck Medicine of USC, that provides critical support to frontline caregivers – physicians, nurses, technicians, and support staff – we knew that helping caregivers lifts the entire L.A. community. We hope our support made a real difference to these healthcare heroes and their families.
Help Keck Medicine of USC Provide Care for Caregivers
Keck Medicine of USC's Care for the Caregiver Program offers comprehensive support for the hundreds of healthcare workers serving on the frontlines of the worst healthcare crisis in the past century.
From financial and mental health support to innovative employee wellness programs, the program is the first of its kind to recognize the heroic work being done by employees whose high-risk jobs expose them to some of the sickest patients in the nation.
To learn more about Keck Medicine of USC's Care for the Caregiver and to donate, please visit
www.keckmedicine.org/emotional-wellbeing-support.