Back to Basics: How CSUN Helps to Ensure Student Success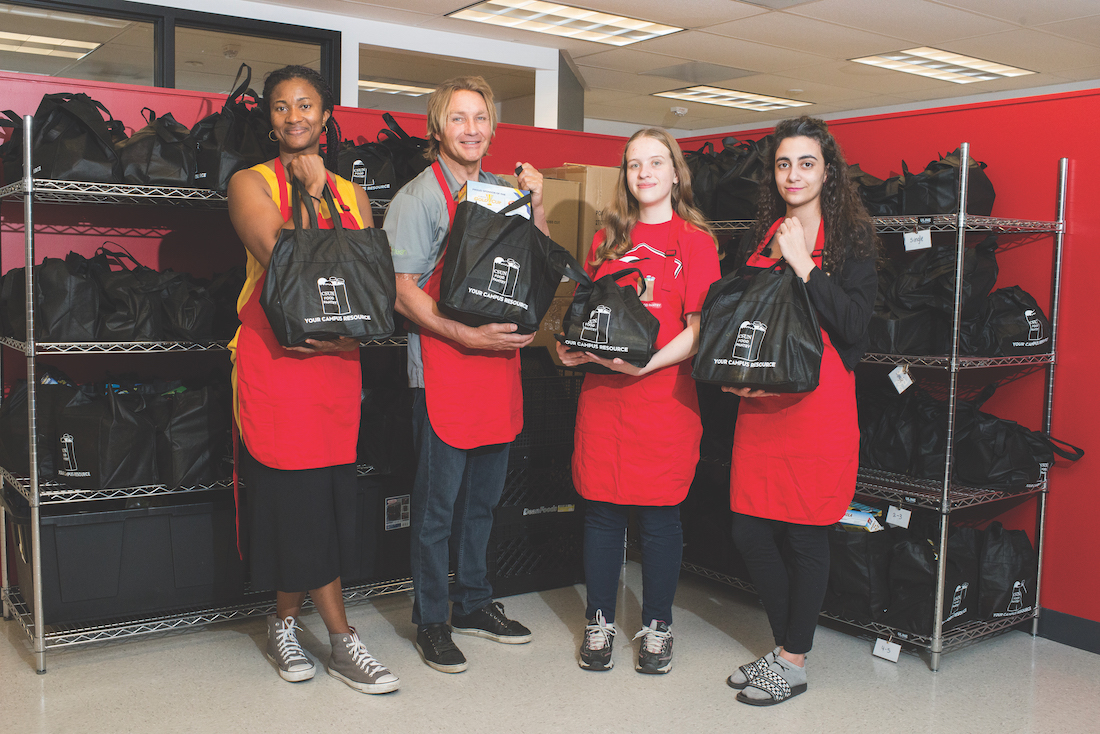 The line grew steadily outside the unassuming building on the north side of campus. It was almost closing time on a Thursday afternoon, and the students knew it was their last chance before the weekend to pick up supplies they needed to keep their studies on track.
The supplies they received in red California State University, Northridge-branded bags were not textbooks, pens, or calculators, but rather something more basic: food.
"Let's see, today I got canned beans and pineapple, pasta, and tomato sauce," said Swapnil Doshi, a first-year graduate engineering student, peering into his bag. He goes to the CSUN Food Pantry every Thursday and said the assistance provides meals for two to three days, which "definitely helps me" get by. The three fellow Indian students he shares an apartment with also visit the Food Pantry regularly.
It's a far cry from life in his home state of Gujarat, where Doshi had a small business making flour grinders. He said he was surprised by how quickly the cost of living in California was depleting his savings. He was also surprised, pleasantly so, to discover at orientation that CSUN offers emergency food and basic necessities at no cost to all students.
"We don't have anything like this in India," he said. "Here, everyone gets a chance to benefit from this program. The university cares about students."
CSUN with a Heart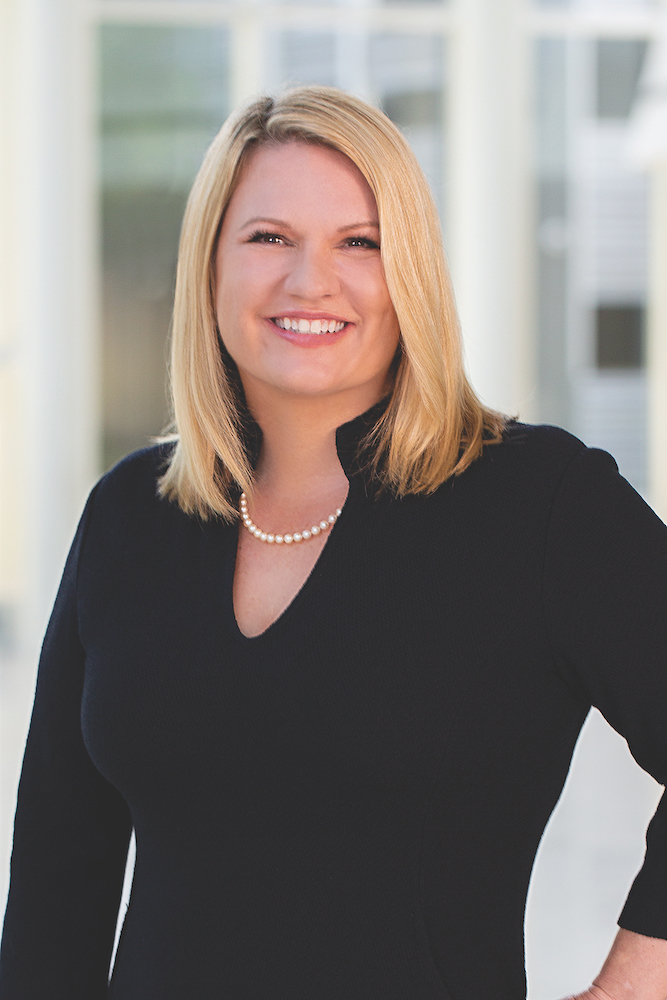 By caring for its students, the majority of whom come from low-income and underserved communities, CSUN has become one of the nation's top universities in fostering social and economic mobility, based on a respected index that measures how well nearly 1,500 colleges educate students from low-income families and graduate them into well-paying jobs. The university has transformed lives by delivering academic excellence, pioneering programs that opened doors for a largely diverse and largely first generation student body, and developing support services to foster stability, empowerment, and a sense of belonging among the now 38,000 students it serves.
In the wake of the COVID-19 pandemic and amid the hardship of high inflation, CSUN is doubling down on its commitment to its most vulnerable students. Under the banner of "CSUN with A Heart," the ambitious initiative is seeking long-term funding to boost services that meet students' basic needs outside the classroom – nutrition, shelter, clothing, mental health, and stopgap financial assistance – so they can succeed in the classroom.
The centerpiece is a $200-million Basic Needs Suite, a one-stop shop for support services located in the University Student Union complex, the hub of campus life. The new building will house an expanded Food Pantry; community kitchen; Matty's Closet, where students can borrow clothes for job interviews; and a centralized basic needs unit with staffers to help coordinate emergency shelter and connect students with housing resources.
"Our planned Basic Needs Suite is a forward-leaning and innovative project that will foster belonging for all Matadors and promote student success," said CSUN President Erika D. Beck. "There are numerous programs on campus that make sure students are fed, clothed, and have a place to stay. The Basic Needs Suite will bring them under one roof."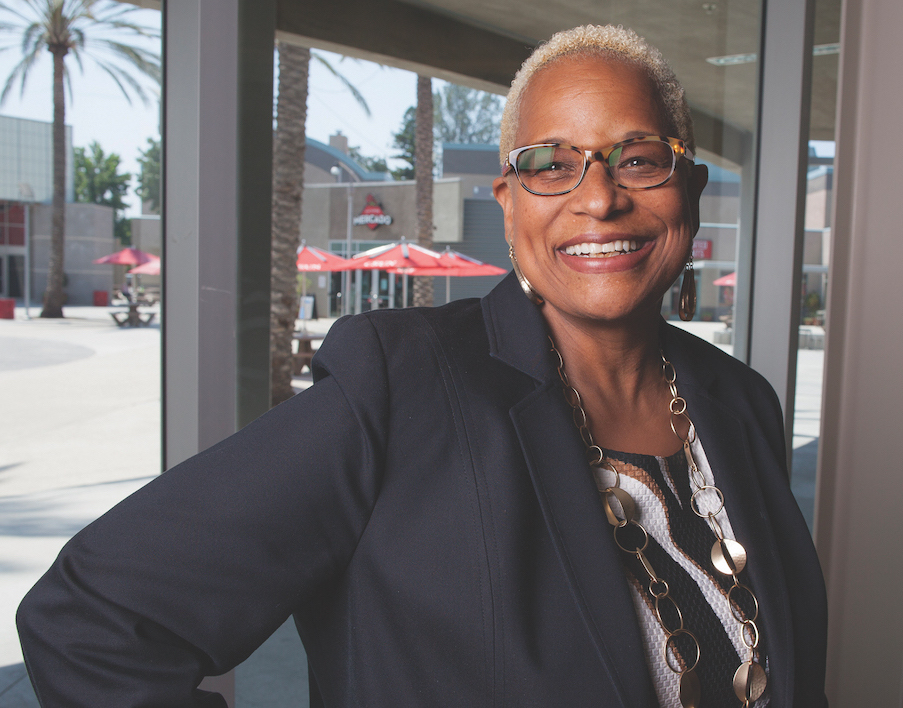 "We are really trying to take a holistic approach, making sure that we are keeping students focused on the main goal of their academic journey – graduation," said Shelley Ruelas-Bischoff, who oversees the CSUN with A Heart program in her role as associate vice president for student affairs, student engagement, and well-being.
In other words, closing the basic-needs gap for students is essential to closing the broader racial-achievement, or equity, gap. Consider the challenges that many students at Northridge and other CSU campuses face. A 2018 CSU study found that 41.6% of students system-wide reported low or very low food security, compared to 12.3% of U.S. households. Nearly 11% said they experienced homelessness one or more times in the previous 12 months. Black and first-generation CSU students were most at risk, with a combined 65.9% experiencing food insecurity and 18% homelessness.
And that was before COVID-19 compounded their adversity. 
Like other universities during the pandemic, CSUN shuttered the campus and held classes online. But one of the few facilities it kept open was the Food Pantry. The university's emergency-housing service also kept operating and during the pandemic, it formed an important partnership with a nonprofit called Jovenes, a leading provider of support services for homeless youth. (See The Giving List Los Angeles 2022.)
"Both our housing- and food-security programs actually expanded during the pandemic, which is quite remarkable" said Maria Elizondo, assistant director, basic needs. The Food Pantry extended operations to four days a week from two and for the first time, it opened during the summer term. Both changes became permanent.
Helping Students on All Fronts
The MataCare Emergency Grant program also kicked into overdrive. Before the pandemic, this service typically received 100 to 200 applications each semester from students who needed funds for medical emergencies, car accidents, or living expenses after the loss of a job. In the Spring 2020 semester, MataCare received 1,386 applications, said Emily Fitch, a CSUN financial aid, graduation, and retention specialist. In the 2018-2019 academic year, the average grant was $550 and total awards were about $63,000. In 2021-2022, those respective figures soared to $1,030 and $1 million (helped by federal aid from the American Rescue Plan Act). Fitch says demand remains high due to continuing economic challenges.
The push for basic-needs services at CSUN started in 2015, and it was largely instigated by students themselves. At the time, a few campus clubs were organizing food donations, but "students started telling us of their need for the more sustainable, regularly accessible support that a food pantry can provide" Ruelas-Bischoff recalls. "That was the first call, if you will, for us as administrators to really better understand how this was impacting our students and then begin delivering the resources."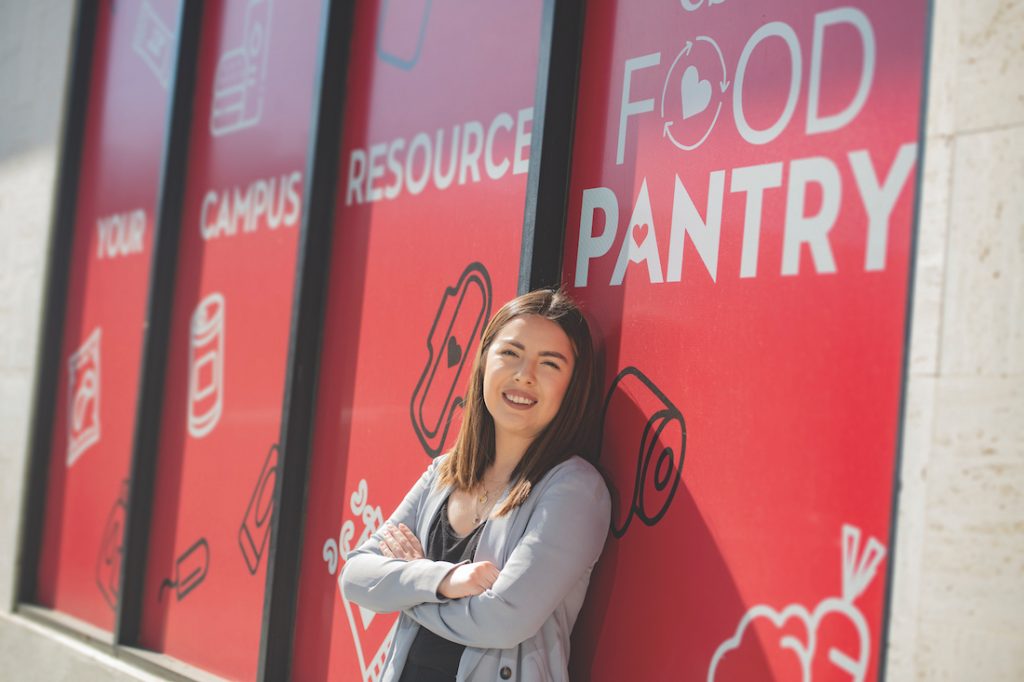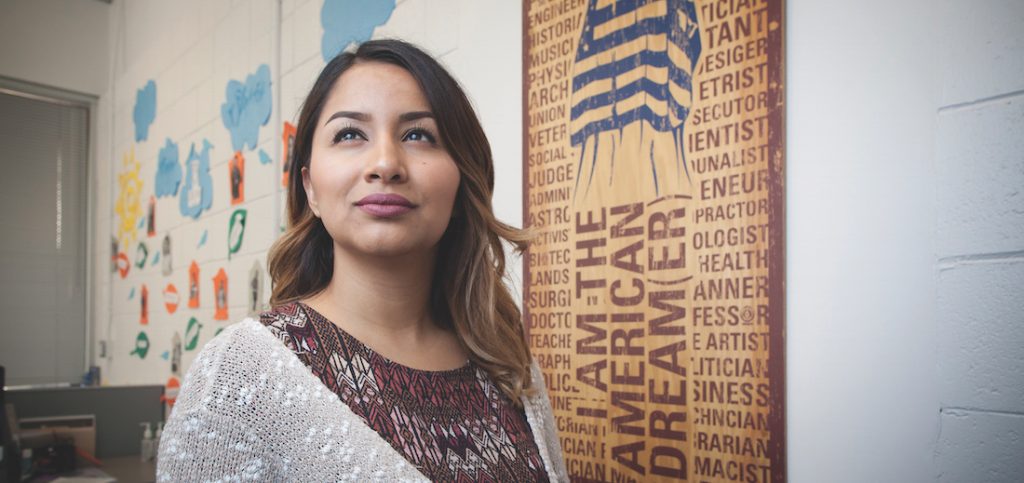 The Food Pantry, one of the first in the CSU system, started distributing canned and non-perishable foods from a closet-sized room with one employee and one student volunteer. Today, it has a full-time coordinator and 10 volunteers, providing supplemental food supplies to more than 250 students a week. CSUN faculty and staff are also eligible for food assistance.
After opening the Food Pantry, CSUN quickly added food-security services, training students to help low-income peers apply for CalFresh financial assistance to buy food (formerly known as the food stamp program) and installing Electronic Benefits Transfer readers so students could use CalFresh to buy food on campus. More recently, the Food Pantry partnered with Department of Health Sciences faculty and students to give CalFresh recipients nutritional advice and introduced a fortnightly pop-up stand – visited by 350 to 400 students each time – with fresh fruit and vegetables donated by a San Fernando Valley-based anti-poverty nonprofit called MEND (Meet Each Need with Dignity).
Respecting students' dignity has been CSUN's guiding principle in developing the Food Pantry and other basic needs programs. To accommodate the diverse student body, food is sourced for eight different dietary choices, from vegan to kosher and halal. Students are limited to one visit per week, but they give only their CSUN ID number, not their names, for record keeping. Students are neither asked to prove their need nor questioned if they request more provisions because they say they are supporting more than themselves.
At a university that prides itself on removing hurdles to student success, "the last thing we want to do is create an extra barrier," said Elizondo, the assistant director of the basic needs program. She adds that the visibility on campus of bright red bags emblazoned with "CSUN Food Pantry" helps advertise and destigmatize the service, leading to greater use.
And there is more room for growth. In the 2019-2020 academic year, a CSUN study found that a large majority of students knew about the Food Pantry, but more than half of the most food-insecure students had not used it. Understanding the unmet need, CSUN is actively looking to endow this vital service, giving it steady resources to keep expanding its food supplies and campus outreach, which Elizondo says is crafted to help students overcome any embarrassment they may feel.
"I use the term 'food aid' to compare it to financial aid, which our students are very comfortable talking about," she said. "We've been really intentional about our messaging that this is a temporary solution for a temporary problem."
Education with a Place to Call Home
In 2018, CSUN turned its attention to housing insecurity, a significant, chronic problem for students due to ever-rising rents in greater Los Angeles. It created an emergency housing program – funded by grants and donors – that sets aside rooms to shelter students who do not have fixed, regular residences for up to 20 days. Many students who apply for this assistance – via the CSUN with A Heart website – have been sleeping in their cars or moving from couch to couch in friends' apartments.
Because CSUN has limited campus housing and most students commute, university counseling services and partnerships with community and faith-based organizations became integral to finding longer-term solutions. Advisors with the Educational Opportunity Program, which CSUN launched over 50 years ago to help low-income, educationally disadvantaged students, play a key role in connecting students with housing resources.
Housing-security services greatly expanded in 2020 after CSUN partnered with Jovenes, the homeless youth aid organization. CSUN is one of eight universities participating in Jovenes's multi-pronged College Success Initiative, which provides emergency housing support, rent subsidies, long-term planning, and rigorous case management.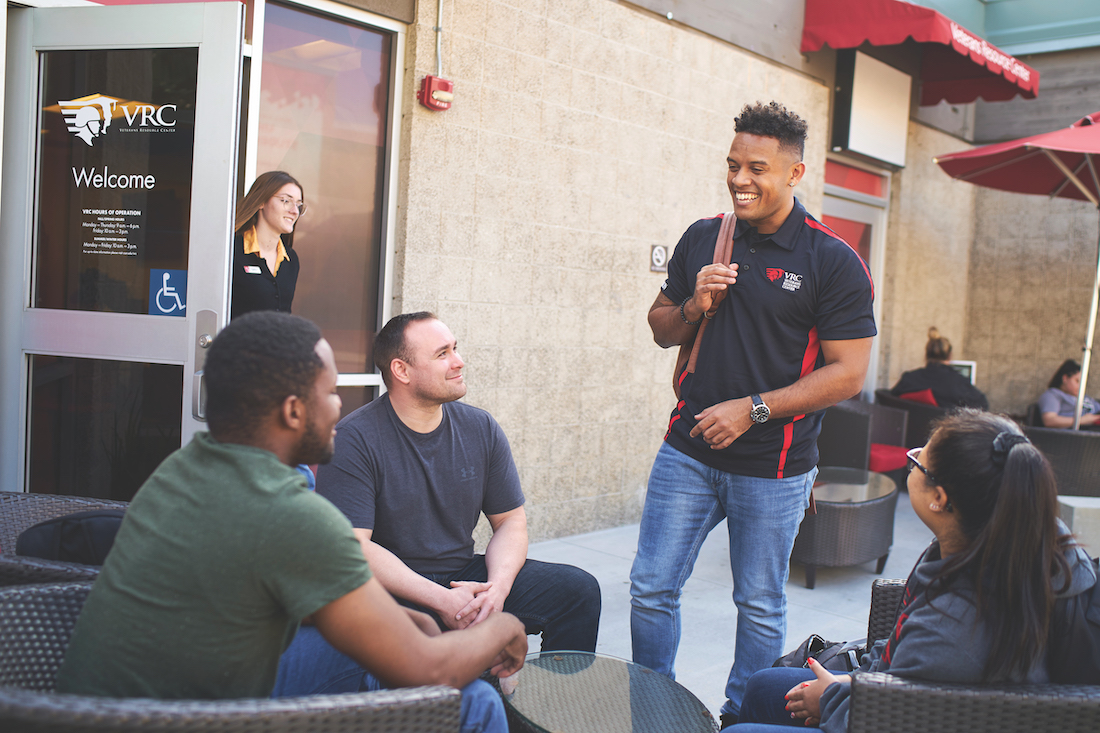 The Rapid Rehousing pilot program has been a particular success. Jovenes scouts housing possibilities, usually a room for rent, and secures it by paying the landlord the full rent. While providing this subsidy to the student, case managers work with the student to develop a plan for him or her to progressively pay more and eventually assume the full rent. They meet weekly to ensure that the student's progress towards their goals and academics stay on course. Goals are different for each student – some may need support in creating a budget and savings plan, and others will benefit from guidance in accessing career services or perhaps tutoring services.
"This is a highly individualized, academic-focused approach," Ruelas-Bischoff said.
And the Jovenes partnership is paying off. After accommodating 10-20 students a year the first few years of the temporary emergency housing program, CSUN is now finding longer-term housing solutions for more than double that amount. In May, the Jovenes partnership produced its first CSUN graduate. These numbers increase even further when considering those individuals who may not enter the Jovenes program, but are able to access housing solutions with the support of basic needs staff.
Despite its promise, the Rapid Rehousing program needs to find a certain security of its own. The project is funded by the state for three years, with no guarantee of being extended. Even if CSUN and partners succeed in securing more government funds, private money will be needed to keep the program growing.
"In a short time, we've tripled the number of students that we're serving," Ruelas-Bischoff said. "And I really don't think we've seen the full evidence of the need."
In Turbulent Times, CSUN offers Stability
Since August, when CSUN students streamed back to campus in force for the first time since the pandemic, evidence of pent-up demand for a range of services can be seen throughout the University Student Union (USU) complex. 
In terms of health and well-being, some 3,000 people are visiting the fitness center each day, compared to 1,000 before the pandemic, says Debra Hammond, University Student Union Executive Director. The Oasis Wellness Center, which offers guided meditation, nap pods, and stress-reduction workshops, is so busy that senior Giselle Olmedo-Torres says she can't get more than 15 minutes in a massage chair, compared to an hour each visit before the pandemic.
The crowds reflect a new sense of exploration for students post-pandemic. "My freshman year, people kind of brushed off these services," Olmedo-Torres said. "Now, they are realizing the actual importance of each program, like the Food Pantry, and are reaching out."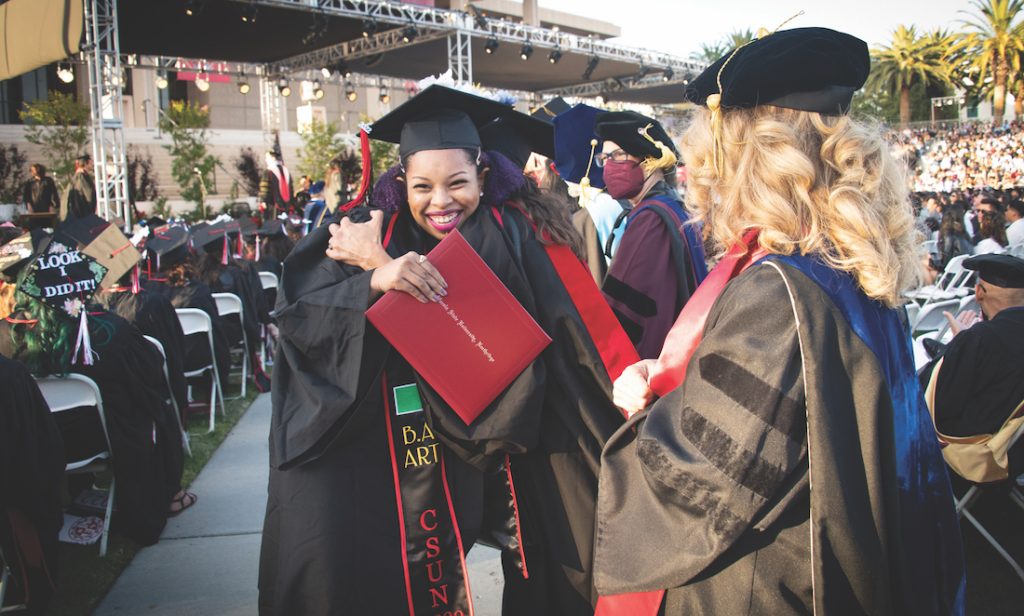 Olmedo-Torres is proof of the sustaining power of CSUN's basic needs program. During the pandemic, she struggled to cope with remote learning while caring for her mother during radiation treatment. Attending Zoom classes from the hospital brought her to tears, and she considered dropping out. But instead, she reached out to CSUN counseling services and got involved on the board of the USU to rejoin the community – albeit virtually.
Today, Olmedo-Torres chairs the USU board, heading up a student-led, student-fee supported nonprofit that runs the USU facilities and sets funding priorities for student services with its annual budget of more than $19 million. During the pandemic, the USU awarded grants totaling $1 million to several basic-needs programs, including the Food Pantry, housing security, and the MataCare Emergency Grant program, which gives students up to $1,100 for sudden expenses ranging from medical bills to car repairs.
For Olmedo-Torres, the future Basic Needs Suite will make CSUN's programs more accessible and visible to students, and concentrate them in the heart of the USU, which also houses resources for veterans and undocumented students. In addition to existing services that will relocate, the center will add new ones, like the community kitchen and cooking and nutrition classes.
For the CSUN leadership, the Basic Needs Suite is the culmination of efforts to embed these services in the ethos and experience of a CSUN education. It's not just students and the administration who spread the word about basic-needs resources. Faculty members are encouraged to include on each syllabus an informational paragraph and link to the CSUN with A Heart website.
In addition to planning an all-in-one basic-needs hub, CSUN has created a centralized leadership structure for basic needs, led by Ruelas-Bischoff, and has hired dedicated staff. For the broader CSUN community, she sees the Basic Needs Suite as an opportunity to "invest in student success."
It is also an opportunity to create a powerful example of how to mainstream services that often exist on the physical and mental fringes of campus life.
"We're being intentional about our vision and goals because we're putting it right on Main Street in the University Student Union," Ruelas-Bischoff said of the Basic Needs Suite. "If there is any remaining stigma, we want to dispel that and help students understand that this is just like any other support resource on campus."  
www.csun.edu/foundation
(818) 677-4400
President: Nichole Ipach
Mission
California State University, Northridge exists to enable students to realize their educational goals. The University's first priority is to promote the welfare and intellectual progress of students. To fulfill this mission, we design programs and activities to help students develop the academic competencies, professional skills, critical and creative abilities, and ethical values of learned persons who live in a democratic society, an interdependent world, and a technological age; we seek to foster a rigorous and contemporary understanding of the liberal arts, sciences, and professional disciplines, and we believe in the following values.
Begin to Build a Relationship
We know you care about where your money goes and how it is used. Connect with this organization's leadership in order to begin to build this important relationship. Your email will be sent directly to this organization's Director of Development and/or Executive Director.
Join California State University, Northridge in Its Bold and Inclusive Vision
Philanthropic investment in California State University, Northridge has a transformative impact. Recognized nationally as one of the top campuses for advancing the social mobility of its students, CSUN welcomes everyone who possesses a determination to make their mark in the world. They come from every background and rung of the socio-economic ladder. CSUN is where their talents are cultivated, where odds are overcome, and where aspirations, even those once seen as impossible, are fully realized.
In Southern California, CSUN answers an urgent call for an educated and diverse workforce, and in doing so, transforms lives, families, and communities. Support for CSUN drives local results with immediate impact and a significant return on investment.
Giving to CSUN is a contribution to a bold and inclusive vision, a commitment to some of the most comprehensive solutions to today's most urgent challenges, and an investment in a brighter and more equitable future. For more information, visit https://engage.csun.edu.