To College and Beyond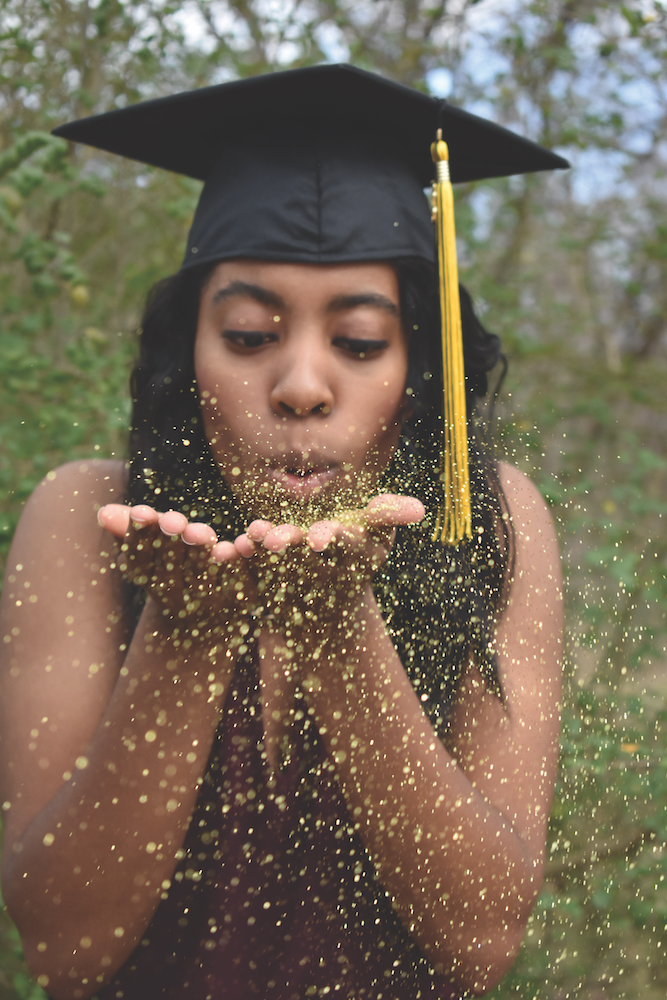 Yasmin Delahoussaye grew up in kinship care, which is as close to foster care as you can get. The relatives that took Delahoussaye in after her mother passed away when she was young had foster kids living in their home. She was low-income, a Pell Grant recipient and, by the time she was 18 years old, she was on her own.
Delahoussaye knew first-hand what a hard and tough life foster care kids had. She also knew how hard it was for those kids to get to and through college, because she was one of them. But she now holds a doctorate from UCLA because, as Delahoussaye says of herself, she was one of the lucky ones.
In 1987, Delahoussaye conducted her first Black College Tour, showing 35 amazed students a window into a life they could only have imagined. It was a huge success. This led her and her husband, Greg Delahoussaye, to establish Educating Students Together (EST), a college access program dedicated to breaking the cycle of poverty and improving the quality of life for foster and low-income youth by helping them access and complete higher education.
The statistics are sobering. According to a 2021 Chapin Hall research study and National Student Clearinghouse data, just about 1 in 10 CalYOUTH (transition-age foster youth) had completed a college degree by age 23. And, according to the National Student Clearinghouse, only 14% of low-income students earn a college degree.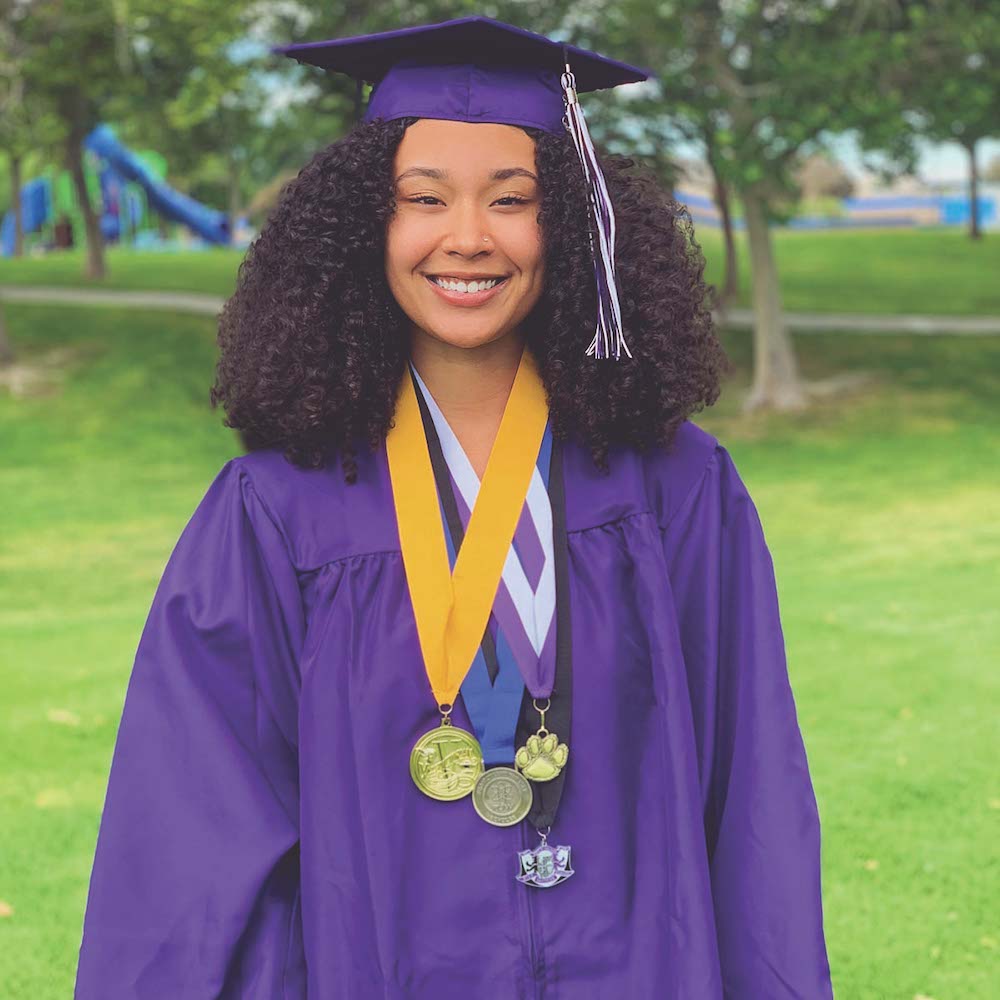 To combat this inequity, EST has developed a free, multi-tiered program to help its students during pre-college, in-college, and post-college. Their programs cover everything from assisting students with standing out from the crowd during the admissions process to workforce assistance once they graduate.
"We understand the value of education," Co-founder and Executive Director Greg Delahoussaye says. "We understand what education did for us, for the young people we serve. They don't have the resources… their counterparts have. And by giving them that support, it makes a real difference in their lives."
This year all of the foster care youth EST worked with were accepted into four-year colleges and 64% of EST students received full-ride scholarships (compared to the 1% of high school students nationally who receive such scholarships).
"We have two goals: It's always to improve the program… and the other is to show impact… We help them get into their dream school… And then find the money to pay for it," Yasmin Delahoussaye, co-founder and program director of EST, says.
Donate now!
www.estcap.org
(818) 599-6150
Executive Director: Greg Delahoussaye
Mission
To increase the access, retention, and graduation of youth in the foster care system and from low-income communities at Historically Black Colleges and Universities to transform their lives.
Begin to Build a Relationship
We know you care about where your money goes and how it is used. Connect with this organization's leadership in order to begin to build this important relationship. Your email will be sent directly to this organization's director of development and/or Executive Director.
As a young boy, I quickly learned the benefits of relying on a network of family, friends, teachers, and others for mentoring and opportunities. This network opened many doors. I later realized that there were many others who simply did not have the foundational support essential to tapping into the 'hidden' talents and resources. Fortunately, EST holds the key to unlocking these talents through its expansive, multi-faceted, and highly personalized support system for thousands of richly deserving yet previously unsupported young men and women. My partner (an HBCU graduate) and I are exceptionally proud to be longtime EST donors.
Say Yes to Create College Access
Educating Students Together (EST) identifies qualifying low-income BIPOC students and provides no-cost tools and services starting in their junior year of high school. Each year they can help roughly 50 low-income youth and 20 foster youth, out of 200 deserving applicants, to pursue and achieve their college education dreams.
But with your donation, they aim to grow and expand their program to include 100 students in each of the four grades of high school, because the earlier they can begin working with high school students, the more effective and successful they can be in helping guide them on their path to their dream college and beyond.
Every dollar, up to $100,000, will be matched by the Valero Energy Foundation, Aaron and Diana Judovits, and Microsoft.
Key Supporters
Aaron & Diana Judovits
Alaska Airlines
Bank of America
Don & Ramona Munsell & Associates
Dwight Stuart Youth Fund
Erika & Justin Fogarty
Google
Los Angeles County Board of Supervisors
Microsoft
Ralph M. Parsons Foundation
S. Mark Taper Foundation
Sony Pictures Entertainment
The Annie E. Casey Foundation
The Change Reaction
The Conrad Hilton Foundation
The Gene Hale Foundation
The Matthew and Roberta Jenkins
Foundation
Union Bank
Valero Energy Foundation
Walmart
Whole Foods Market
Yum Brands