Creating Partnerships to Advocate for Change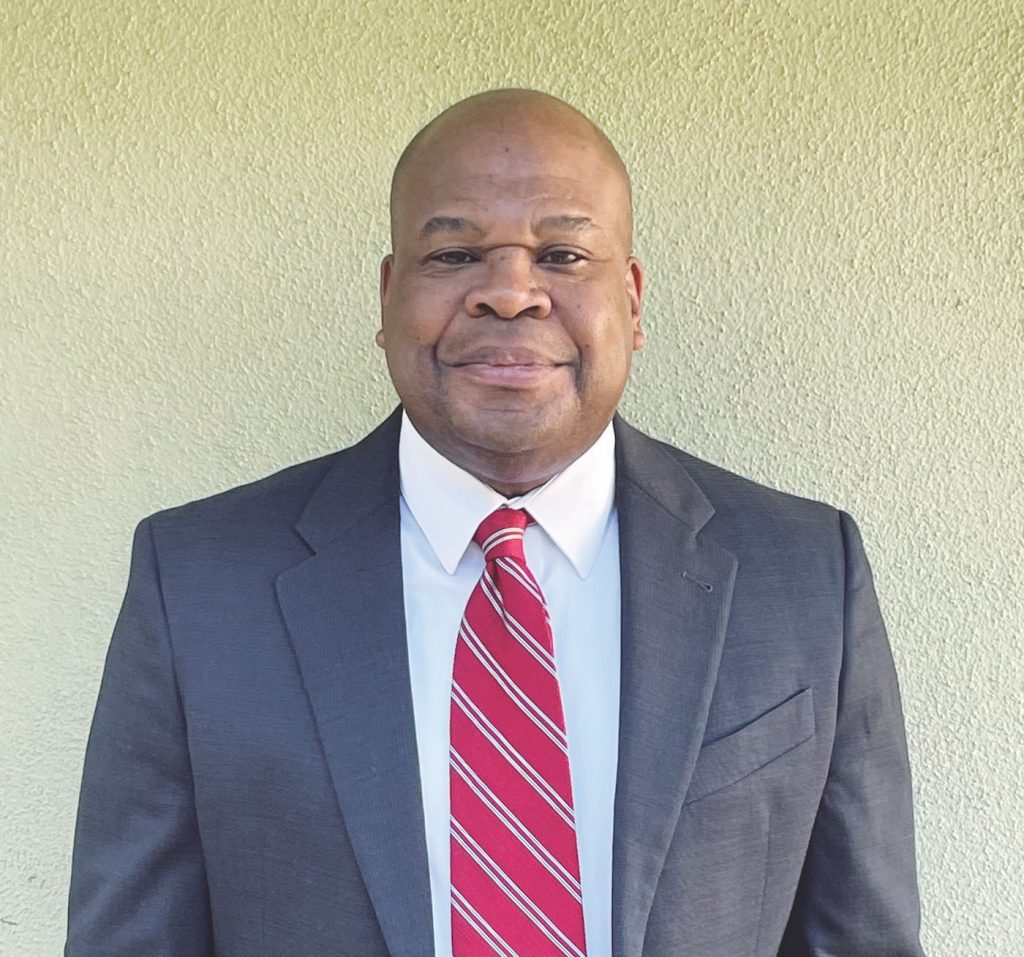 Growing up in the Inland Empire, east of Los Angeles, Bobby Grace's parents fervently hoped he would become a doctor. Upon taking math and chemistry at UCLA, Grace realized that was not a likely path for him. Then he wandered into a political science class and discovered a different calling.
Three years later, Grace was elected Undergraduate Student Body President of UCLA. Upon graduating, he saw his friends head off to law school; feeling compelled to continue to use his leadership skills for public service, he followed suit.
Today, Grace works in the L.A. County DA's office as the Assistant Head Deputy of the Hardcore Gang Division where he is the supervisor for gang prosecutions at Airport, Compton, Inglewood, Long Beach, Norwalk, and Torrance courthouses.
Grace explains that he fell in love with his work as a prosecutor because a disproportionate number of people that come through the criminal justice system are people of color, and a high percentage of those are Black. He believed he could make an impact on this disparity by voicing the perspectives of those who were accused and fostering a recognition of the circumstances that led them to commit violent crimes.
After over 32 years as a prosecutor, Bobby sees a great need for criminal justice reform. He questions, though, the ability of government alone to address this issue. "You can change policies, but when you don't put the money behind the change you want to see, the status quo persists," says Grace.
Furthermore, he says that people are upset about homelessness and crime, but they don't see how those are interconnected with poverty, lack of economic opportunity, and lack of educational opportunity.
"Politicians move from crisis to crisis instead of trying to deal with issues from a systemic point of view," says Grace. "Governments," he's concluded, "could truly impact homelessness by putting money into things like drug counseling and mental health treatment, as well as providing working people, who can't afford to pay rent or a mortgage, with affordable permanent housing."
Given the failings of government to address such entrenched problems as homelessness, Grace believes that nonprofits are crucial partners in advocating for change, as well as filling the gaps in resources. This belief prompted Grace to help create the Winston Doby Legacy Scholarship Program at UCLA, in response to a drastic decline in the enrollment of Black students at the university. This scholarship program, established posthumously in honor of a former UCLA Vice Chancellor who worked to create scholarship opportunities for Black students, and served as an advisor and mentor to Grace, has raised almost $7,000,000 since its inception, and provided over $5 million in scholarships.
Grace is also involved in Our Brother's Keeper, a nonprofit that provides backpacks containing toiletries to people who are homeless and living on Skid Row.
Grace sees legal advocacy as a particularly important need. "Much of the advancement that came about during the Civil Rights Movement of the 1950s and '60s came about because nonprofits, such as the NAACP Legal Defense Fund and the Christian Leadership Conference, stepped into the breach and advocated for legal and social action," he explains. "It is no surprise that these nonprofits were funded through philanthropy."
"Philanthropy serves a crucial role in supporting nonprofits that currently don't have enough money to fully carry out the work that's needed," continues Grace. "And it must continue to be a driving force in addressing the serious problems our society faces."