Helping Students Make Sense of Dollars and Cents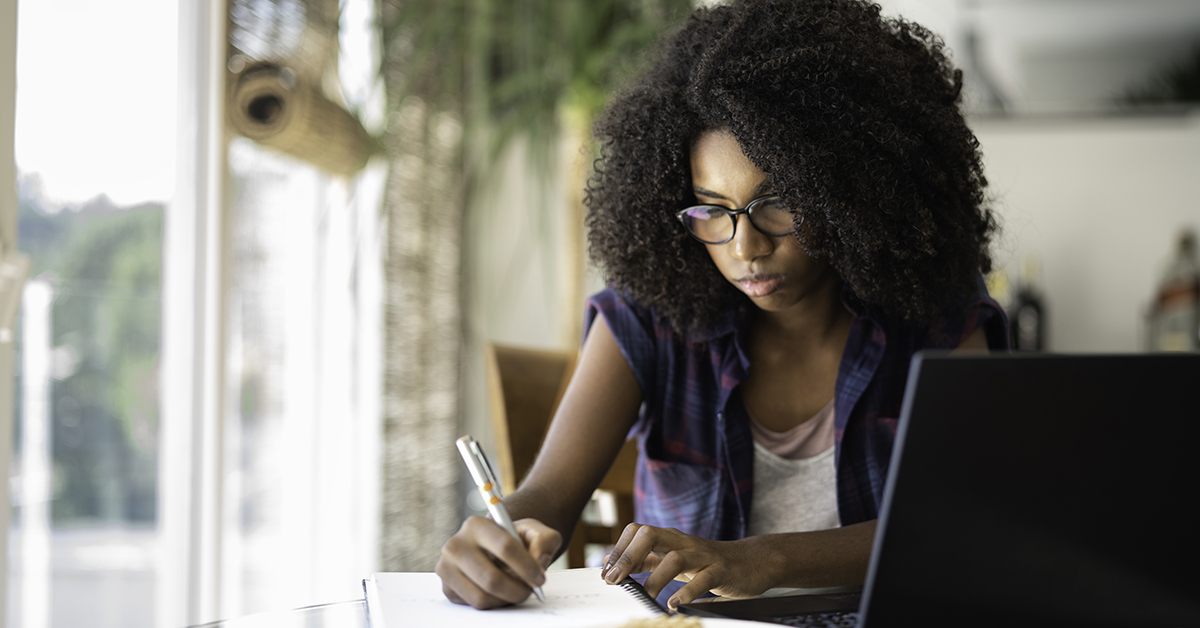 City National has always been about doing business differently, one relationship at a time. The company always places people and relationships before numbers, from their clients to their workforce to the communities in which they do business. 
That connection to uplifting communities runs deep, including among the bank's colleagues. Nearly 80 percent of employees participate in their workplace giving program annually, with $1.6 million donated in 2020, a clear reflection of City National Bank's P.R.I.D.E. values: People, Relationships, Integrity, Dedication, Entrepreneurs & Excellence. Since 2001, the bank itself has donated over $102 million to charities and civic organizations.
With a long history in California dating back to 1954 when its first offices were opened in Beverly Hills and it became known as the "Bank to the Stars," City National Bank now has offices across the U.S., but still prides itself on feeling like the community bank of its roots.
It's with that community mindset that the company decided to create and offer its Dollars + Sense program, an initiative to bring financial education to school-aged youth from kindergarten through high school, and beyond. In 2009, City National Bank introduced a new way to help people of all ages understand how to manage money, build wealth, and pursue their dreams. Through Dollars + Sense, City National Bank colleagues volunteer their time to teach children financial education in classrooms and the community.
"At City National we believe it is critical that financial literacy is taught in schools. That's why we're dedicated to doing all we can to increase financial literacy and reduce inequity in our communities. Our successful digital Dollars + Sense program is one of our most effective ways to help in this effort, providing instruction and resources to students to help them develop skills and confidence around financial matters," says City National Bank CEO Kelly Coffey.
In 2019, City National Bank partnered with the Los Angeles Unified School District – the second largest school district in the country, serving 600,000 students from kindergarten through 12th grade – to bring a web-based Dollars + Sense program to high school students and their families.
This interactive online program allows teachers to integrate the curriculum into their classes and measure their students' knowledge in the field of financial education. Students who complete the course receive a certification in financial literacy. During the 2020-2021 academic school year, nearly 13,000 students from 125 schools in Los Angeles completed the financial literacy program.
"It's a core value of our company to help people be educated about how to save and budget money," says City National Bank Senior Vice President of Corporate Citizenship Jennifer Nickerson. "We're putting our money where our mouth is. We are helping to lay a foundation for success for multiple generations."
There are multiple free programs offered to students that teach a mix of saving, investing, credit scores, and identity protection, and they are offered in both English and Spanish. Other specific classes focus on the stock market and one, created for 7th through 10th graders, focuses on entrepreneurship whereby students write their own business plan to try to get a virtual product to market.
The Dollars + Sense program is focused largely on students in underserved communities. The focus is to offer students economic empowerment and to set them up for future financial success.
"That's the real value of Dollars + Sense," Nickerson says. "It's part of breaking the cycle of poverty, creating equity and access for marginalized communities. We can see how this curriculum helps students increase their financial knowledge, and improve their financial habits."
Learn More
www.cnb.com
(800) 773-7100
CEO: Kelly Coffey
Mission
City National provides entrepreneurs, professionals, their businesses and their families with complete financial solutions.
At City National we believe it is critical that financial literacy is taught in schools. That's why we're dedicated to doing all we can to increase financial literacy and reduce inequity in our communities.