Empowering Youth Through Community Journalism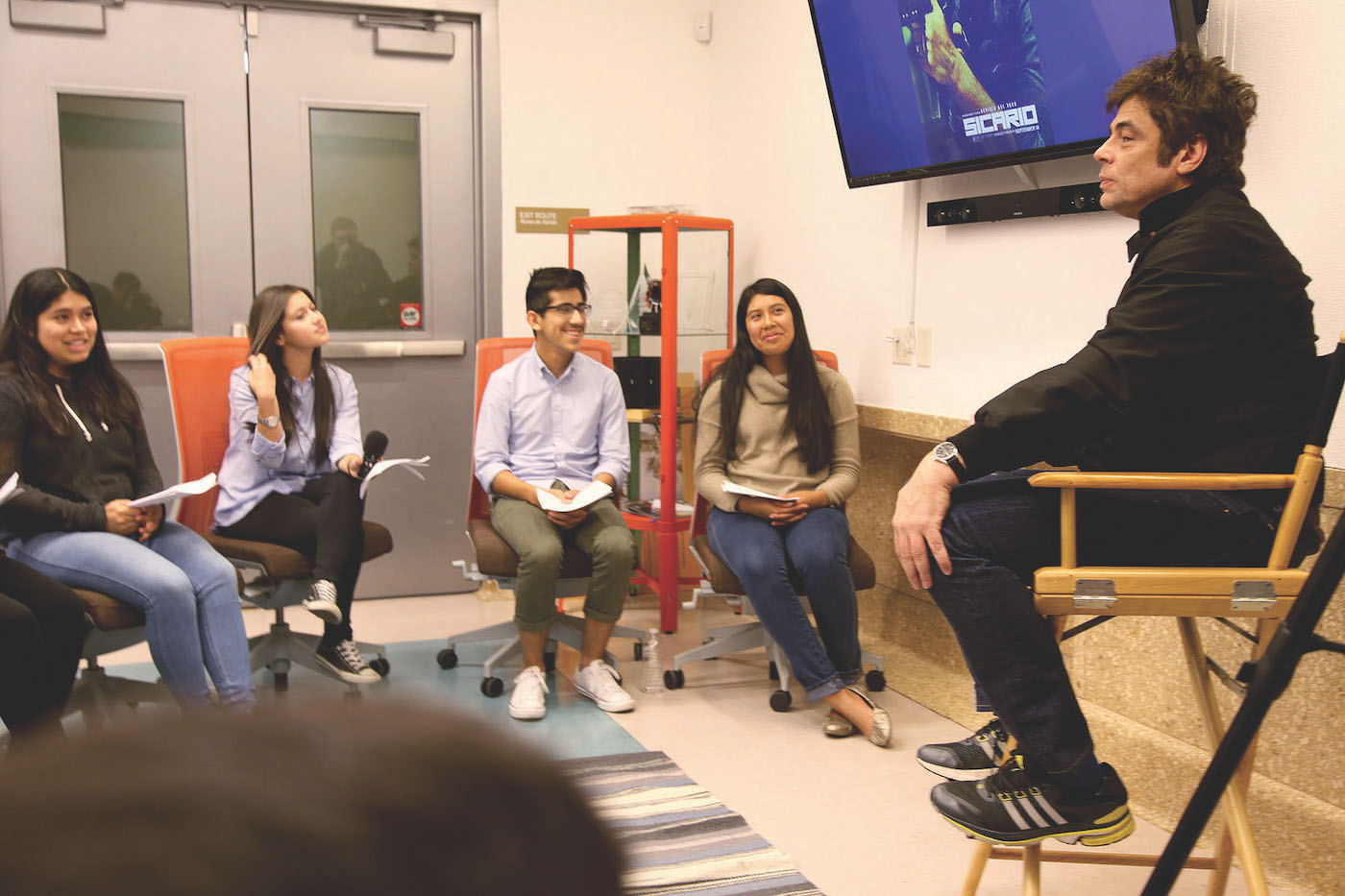 For the past 11 years, Boyle Heights Beat has offered a unique brand of bilingual journalism in an often neglected, yet critically important community within Metropolitan Los Angeles. From its early days as a home to many Japanese and Russian Jewish immigrant families to its current status as a beacon of Southern California's Latino community, Boyle Heights has a long history as one of L.A.'s most diverse and culturally rich neighborhoods.
Noted by both The New York Times and the Columbia Journalism Review as a crucial part of the city's journalistic landscape, the nonprofit news platform is predominantly staffed by young reporters, most of whom are first-generation residents.
Boyle Heights Beat has an innovative approach that includes quarterly public meetings to gather story ideas and provide a platform for community concerns. Beat Publisher and Executive Director Kris Rivera, a bilingual former television writer and producer, joined the project shortly after it was launched in 2011 by Michelle Levander, director of the Center for Health Journalism at USC, and Pedro Rojas, then-executive editor of the nation's most widely read Spanish daily newspaper, La Opinión.
"The idea was to create a community news project where the students produce the work and have all of the authority on what stories they want to cover that are meaningful in that community," Rivera says.
Boyle Heights, which consists of 100,000 residents coexisting within just six square miles, was an obvious choice for a new approach to community-based journalism.
"It was primed for a project like this," Rivera continues. "It is a community that is rich in immigrant history and the arts. It was also the center point for the Chicano Movement in the 1960s and remains a low income and low educational attainment community that is 97 percent Latino."
The Beat, or Pulso de Boyle Heights, comes out in English and Spanish, both online and in print. The Beat recently launched a podcast called Radio Pulso, which offers a deep dive into the neighborhood's vibrant culture, featuring interviews with local chefs, musicians, artists, poets, educators, and community activists.
Nearly all of the hundreds of high-school-age reporters who have worked for the project in the past decade have gone on to college, Rivera is proud to point out.
One former Beat reporter, Carol Martinez, is a 2019 graduate of Theodore Roosevelt High School. Now attending UCLA, she says joining Boyle Heights Beat gave her the opportunity to discover a passion for reporting.
"I'm happy to say because I found the Beat," Martinez says, "I have been able to gain the skill set I need and will step into the study of journalism with the tools for a passion I wholeheartedly enjoy."
Andrea Galdamez, who served as a youth reporter during her sophomore, junior, and senior years in high school and is now attending University of California, Irvine, says:
"Boyle Heights Beat was one of the highlights of my high school career. Not only did I learn to become a better writer, I became aware of my culture, traditions, and community. This program helped shape me into a curious young journalist."
Donate now!
www.boyleheightsbeat.com
(818) 516-1138
Contact: Kris Kelley Rivera
Mission
Boyle Heights Beat is a bilingual community news project produced by youth, offering "noticias por y para la comunidad," or "news by and for the community." Boyle Heights Beat offers a unique brand of community journalism, built around neighborhood meetings that youth reporters lead each quarter to solicit ideas and hear concerns.
Begin to Build a Relationship
We know you care about where your money goes and how it is used. Connect with this organization's leadership in order to begin to build this important relationship. Your email will be sent directly to this organization's Director of Development and/or Executive Director.
I joined Boyle Heights Beat to grow my writing skills and I gained so much more. I didn't always know what I wanted my career to be, but Boyle Heights Beat helped me build confidence to make that decision. I am currently a journalism student at Long Beach State, a College Journalism Network Fellow with CalMatters, and I am back working with Boyle Heights Beat as community outreach coordinator. My first ever story with BHB was a print and radio story about a homeless community college student who had aged out of the foster care system and was struggling in college. During my interview I remember how appreciative she was towards me for caring about her story. At that moment I realized how powerful it is to be able to help tell someone their story. This story caught the attention of a Los Angeles Community College District Board of Trustees member and the radio story got picked up by KCRW and resulted in donations for housing three college students. I will always take pride in how this story informed listeners and readers and also motivated them to take action.
Launch the Next Great Community Journalists
Boyle Heights Beat is the only Eastside nonprofit news source in Los Angeles. A groundbreaking model, the Beat supports and trains student journalists, who source news from their own community, providing vital information on COVID, news, politics, and local profiles that the community trusts.
This year, the nonprofit is raising $50,000 to start a fellowship program for new college graduates for professional training to become community journalists.
With good sources of local information more important than ever, you can help sustain local journalism and expand Boyle Heights Beat's vision of local news, "por y para la comunidad," for and by the community.
Key Supporters
California Community Foundation
California Humanities
The California Endowment
Elevate Youth California
Emerson Collective LLC
USC Good Neighbors
Weingart Foundation
Yerba Buena Foundation
YR Media