Teaching the Cowboy Code of the West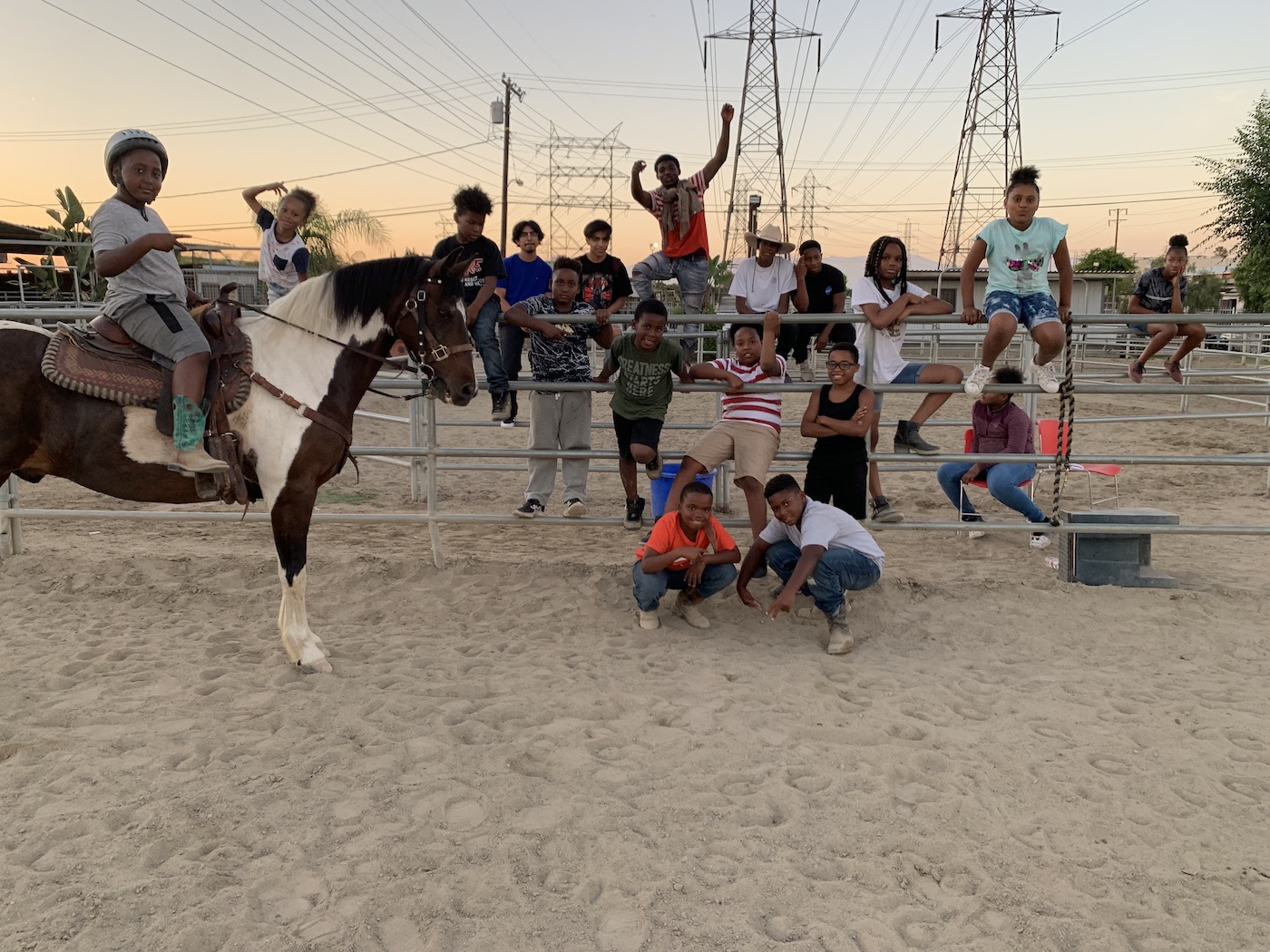 Every Saturday, a then-five-year-old Ghuan Featherstone would put on his cowboy outfit, sit in front of the TV, and tune in to The Lone Ranger.
Fighting a hundred bad guys. Saving the day to see another one. To live by the Cowboy Code: that all men are created equal; to fight for what's right.
Every Saturday, a now-grown Ghuan Featherstone puts on his cowboy hat and boots and heads from his home in South Los Angeles to an equestrian center outside of town. It's home to Urban Saddles, the nonprofit he founded with more than a dozen horses and a few beat-up horse trailers.
This is where he teaches young men and women from "the 'hood the value of horsemanship," he says. To sit tall in the saddle. To live by the Cowboy Code.
"The Cowboy Code is a set of standards," Featherstone says, reeling off a partial list. "Live each day with courage. Be tough, but fair. Do what has to be done. Take pride in your work. When you make a promise, keep it. Remember some things aren't for sale. Know where to draw the line. And always finish what you start."
Since its founding in early 2019, Urban Saddles has taught 60 mostly Black youth how to stand by a horse, how to study a horse, its anatomy and components, how to care for a horse, how to tack up a horse, and how to muck out its stall.
And only then does each young man and woman learn to ride.
The South Gate-based agency has volunteer urban cowboys who serve as trainers, youth programmers, gang interventionists, and more.
The nonprofit's 27 young members pay $150 a month to join the equestrian community, care for the horses, and ride along the Los Angeles River, or hop on the freeway to ride trails in the Whittier Narrows, or as far as Perris, in Riverside County.
Urban Saddles has also demonstrated horsemanship to more than 500 children at local parks, schools, and the Martin Luther King Parade.
Every afternoon after his job as a superintendent of commercial construction, Featherstone drives down to the stables, to teach, to ride, to help clean up. Then the father of five heads home to his family and in-house music studio.
"It's worth it," Featherstone says. "The main mission is to give them something to look forward to, other than gang violence. It's all around them. We give them a different space. I am noticing the change. It's something to see. They're actually getting it. It really works.
"They're cowboys."
Donate now!
www.urbansaddles.org
Founder | Executive Director: Ghuan Featherstone
(424) 385-8887
Mission
Urban Saddles is dedicated to building hope and opportunity for youth and community through the equine experience and the cowboy code of the west.
Begin to Build a Relationship
We know you care about where your money goes and how it is used. Connect with this organization's leadership in order to begin to build this important relationship. Your email will be sent directly to this organization's Director of Development and/or Executive Director.
Ugliest Horse Trailers in the West
Urban Saddles is seeking to raise $50,000 to buy a used truck and two new horse trailers to add to its beat-up fleet. "We get teased," Featherstone says, "'cause we have the ugliest trailers around."