Moving Fast and Fixing Things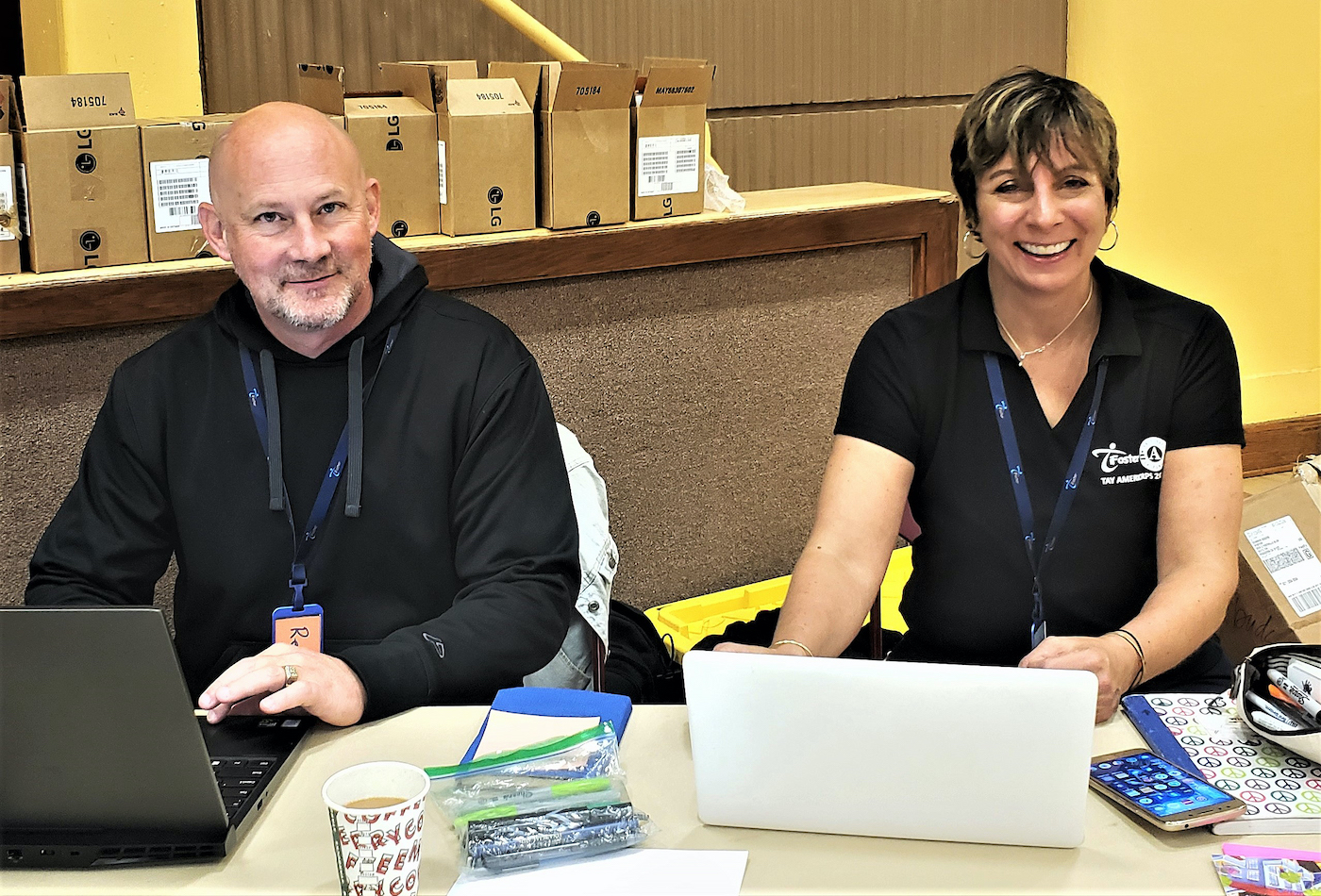 "Helping kids in foster care reach their full potential."
The lightbulb went off, as it often does, during a walk.
It was 2010. Serita Cox was a tech executive, a former VP of strategy at 3Com, and then working with The Bridgespan Group to help promising nonprofits scale. Her husband Reid Cox was an investment banker who had just helped take LinkedIn public. Serita grew up in foster care, and the two of them had long strategized about how to help make the foster care system more welcoming, effective, and connected.
"The system was broken," Reid Cox says. "Foster care was totally fragmented, and individual nonprofits weren't big enough to move the needle on structural issues. And one day it just hit us. We know how to build a social network and negotiate resources for the foster care community."
While Facebook's early motto was move fast and break things, iFoster's mission was more like: move fast and fix things.
One of the first problems they set out to solve was the lack of communication and community between foster youth, families, and child and family serving organizations.
"Foster kids, and foster families, didn't know that there were others like them in their own neighborhood," Reid says. Their solution? A tech portal where the community could share resources and support.
With a growing national membership, iFoster focused on getting foster kids the resources and opportunities they lacked by tapping the business community. They began negotiating for corporate discounts on behalf of the foster care community. Among their first calls was to AT&T's marketing department. "We told them that we had as many people as Boeing had customers, and we wanted to get the same discounts they did." And that's exactly what happened. To date, they have partnered with hundreds of corporations to provide thousands of resources and services through the iFoster portal.
The next problem to solve was jobs. Their work with more than 50 corporations (including Starbucks, Hilton, and Raley's) has created hundreds of job opportunities for foster youth transitioning out of care in the Bay Area and Los Angeles. In 2019, iFoster's partnership with AmeriCorps, called TAY AmeriCorps, earned them the national agency's top Innovation Program of the Year recognition.
When COVID hit, iFoster helped more than 20,000 California current and former foster youth with a program to give them access to free smartphones, Internet and computers, along with other basic needs, education, employment and healthcare resources.
Yerimera Rodriguez is one of those recipients. A young mother balancing parenthood with a full-time class load at Los Angeles Tech Trade College, Rodriquez lost access to virtually every support system overnight when society shut down. But with iFoster's support, she got a phone and Wi-Fi access. She was able to continue her studies virtually, as well as entertain her one-year-old son at home, keeping him connected to others in a time of terrible isolation.
Donate now!
www.ifoster.org
(530) 550-9672
Co-Founder & CFO: Reid Cox
Mission
iFoster's mission is to ensure that every child growing up outside of their biological home has the resources and opportunities they need to become successful.
Begin to Build a Relationship
We know you care about where your money goes and how it is used. Connect with this organization's leadership in order to begin to build this important relationship. Your email will be sent directly to this organization's director of development and/or Executive Director.
What the iFoster program means to me is helping kids, in any way possible, if possible. I compliment them and commend them for doing the things they do for foster youth, which I was a foster youth.
Help Thousands of Young People Exiting Foster Care
Largely due to the success of its jobs program, iFoster also launched a year-long internship program, which won best new AmeriCorps Program in 2019. The internship program trains transition-age youth (TAY) to help their peers connect to resources they need to become independent.
iFoster is seeking funds to match federal funds for its TAY AmeriCorps program, allowing the nonprofit to train 262 additional youth in 2023, who will provide peer navigation to tens of thousands of young people in foster care, while at the same time building their jobs skills and paying their way through college.
"It's a professional development pathway for our young people who are able to support the children in the system that are coming along behind them," says iFoster Co-Founder Serita Cox. "We're empowering thousands of new Seritas who have an innate passion to give the next generation of foster kids a fighting chance," adds Reid, proudly.
Key Supporters
MacKenzie Scott
Conrad N Hilton Foundation
James Irvine Leadership
Award Winner – 2022
Anthony and Jeanne Pritzker Family Foundation / FosterCare Counts
Walter S Johnson Foundation
Schultz Family Foundation
The Aspen Institute
AmeriCorps