Drawing on Art to Learn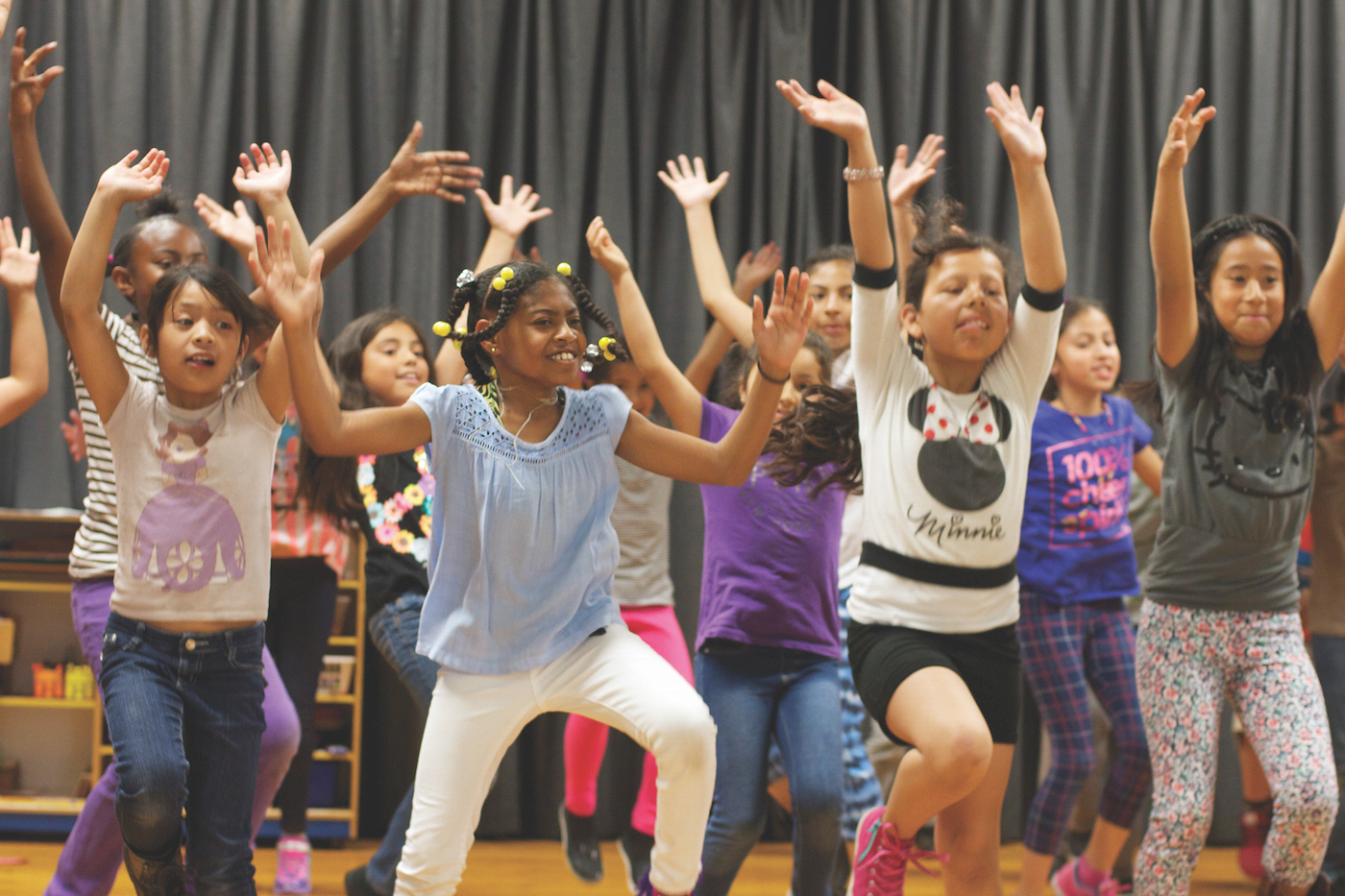 Anyone who doubts the benefit, nay, necessity of the arts in public schools should meet Dr. Kristen Paglia. Within minutes, the former-dancer-turned-educator will compellingly connect the dots between arts education and children's health, wellbeing and success in school, especially for those affected by poverty and systemic racism.
P.S. ARTS, the nonprofit that Paglia leads, makes the connection explicit by providing arts programming in public schools that encourages creativity and self-expression, and breathes life into all the academic subjects. A drawing exercise incorporating science. A dance lesson inspired by social studies. Literacy and cultural awareness are woven throughout instruction in five art disciplines for every grade level.
Explaining this integrated approach, Paglia says, "Our primary purpose is not to create artists. Our primary purpose is to help public schools and teachers improve the odds of success in college and life for all children."
Engaging in the arts has benefits well beyond the classroom, particularly for youth coping with hunger and homelessness, racism, disability and trauma. Research sponsored by the U.S. Department of Education indicates that an arts education supports development of a sense of belonging, a positive self-image, and creative problem-solving. Having arts in schools also increases parent involvement and strengthens communities, which are both key indicators of overall school performance.
P.S. ARTS was founded 30 years ago to fill a void in systemically under-resourced Los Angeles public schools. Even today, most Title I elementary school students don't have access to arts education, and when they do, it falls vastly short of the level specified in state and federal education codes. Paglia sees this as a violation of young people's civil rights, and aims, along with the rest of the P.S. ARTS staff and trustees, to restore justice through partnerships with 15 school districts in Southern California that benefit more than 25,000 students through arts instruction, free community events and family programs, and educator development opportunities.
For the last 15 years, Paglia, who holds master's degrees in dance therapy and arts education from UCLA and Harvard University, respectively, and a doctorate degree in human development from Harvard, has worked alongside her colleagues to build a program committed to equity and excellence. The P.S. ARTS model reaches far beyond the occasional short artist residency struggling public schools may be able to piece together. Its full-year curriculum incorporates math, language arts, science, and strategies to support students' emotional wellness and mental health. P.S. ARTS Teaching Artists receive dozens of hours of training on culturally responsive and anti-racist pedagogy.
Though the COVID pandemic introduced unprecedented challenges, P.S. ARTS nimbly adjusted. It invested in distance-learning teacher training and video equipment and produced some 500 video lessons. Seizing on this "mind shift in innovation and possibility," Paglia says, "P.S. ARTS responded by providing even more enrichment opportunities for children, including expanding our curriculum to include children's literature dealing with relevant social issues and featuring artists from under-represented communities." P.S. ARTS also added another arts discipline: digital media arts, aptly. It's a vital skill in a city where one in five jobs is in a creative field.
Paglia says lessons learned during distance-learning will help P.S. ARTS to expand nationally. P.S. ARTS is developing curriculum packages with affordable art supplies and teacher training. She envisions a day when P.S. ARTS can provide rigorous customized arts programs to schools anywhere in the country.
Her immediate focus is meeting the needs of local students who must make up for lost time. "The arts are more popular than ever. Schools want them. We need these kids to be making up for lost time academically, but we also need them to reconnect, heal and joyfully engage with the world again," Paglia says, ever connecting the dots. "That's at the heart of what we all do here at P.S. ARTS."
Donate now!
www.psarts.org 
(310) 586-1017 
CEO: Kristen Paglia
Mission
P.S. ARTS is dedicated to advancing equity and opportunity for children and youth by providing arts education in systemically under-resourced schools and communities.
Begin to Build a Relationship
We know you care about where your money goes and how it is used. Connect with this organization's leadership in order to begin to build this important relationship. Your email will be sent directly to this organization's Director of Development and/or Executive Director.
Both of my kids had the opportunity to participate in P.S. ARTS' theater program. My daughter was so shy and introverted that I thought she wouldn't want to participate in something like this, but she surprised me! The program really helped her come out of her shell. For my son, the program gave him confidence. It reaffirmed what we have been teaching our kids, that it's ok for them to be themselves. He is silly, ridiculous, and he's wonderful at making impressions or making up voices. He was able to do all that in the P.S. ARTS program. He was always afraid people would make fun of him, but not in this program. Everyone was so welcoming and supportive, and it was a positive experience for both my children.
Celebrating 30 Years of P.S. ARTS
In recognition of 30 years of service to Los Angeles students and families, P.S. ARTS is asking supporters to help the organization raise $30,000 through its anniversary campaign:
•$250 covers the cost of a full year of arts education for one student.
•$500 supports opportunities for students to experience the arts first-hand through field trips, career day workshops and other remote opportunities.
•$1,000 provides a local public school with a community art making event for students and their families.
• $5,000 sponsors individualized art kits for an entire school.
Key Supporters
Herb Alpert Foundation
Annenberg Foundation
Maria Bell
Pam and Alan Bergman
The Eli and Edythe Broad Foundation
Mary Elizabeth Ellis and Charlie Day
Laura Fox and Ben Van de Bunt
Carolyn and Damian Giangiacomo
Debbie Gribbon and Winston Alt
Phuong Vuong and Chi-Chien Hou
Joan and David Kahn
Sarah Ketterer
Leo Marmol
Dr. Stephen McCray
Melonka McCray
Pam Posey
Brenda Potter
Snap Inc.
The Walt Disney Company
Weingart Foundation
The Wonderful Company