Fundamentally Changing Philanthropy's Relationship With Black-Led Organizations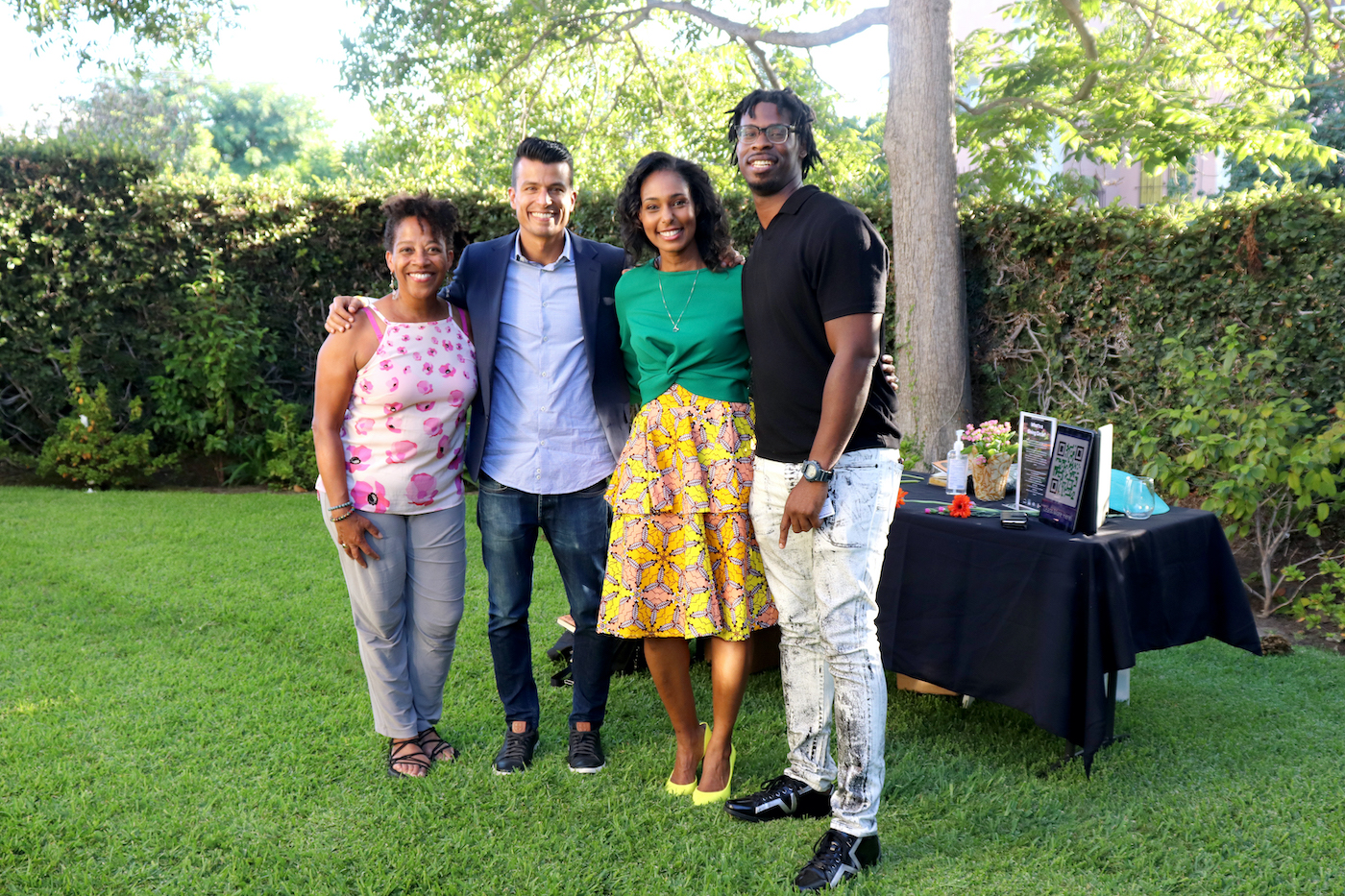 The racial wealth gap isn't just a problem for individual African Americans, but for Black-led organizations (BLOs) as well.
"Black-led organizations are significantly underfunded, and when they do get funded, most of their funding is highly restricted to project and program-related work," says Kaci Patterson, founder and chief architect of the Black Equity Collective. "So, they don't actually have the ability to build their infrastructure and to build their institutional health."
Black-led organizations have 24% smaller average revenues and 76% fewer unrestricted net assets than their white counterparts do, according to a report published in the Stanford Social Innovation Review. Enter the Black Equity Collective (BEC): It is California's only philanthropic network focused exclusively on investing in Black leadership and Black organizations.
Launched in 2017, the collective is working to change outcomes for Black-led organizations in Southern California through the strategic partnerships it is forming between these groups and leaders in philanthropy. Moreover, through its microgrant and community grantmaking programs, the collective directly pools resources together for Black-led organizations.
BEC takes a two-fold approach to supporting Black-led organizations, Patterson says.
"On the one hand, it's really about investing in the long-term sustainability and organizational health of Black-led organizations," she says. "Secondly, it's about building the capacity of philanthropy to work more effectively with Black-led organizations."
The origin story of the Black Equity Collective dates back to four years ago when a funder hired Patterson to explore how philanthropy could offset anti-Black police violence. After four months of exploration, the Black Equity Initiative formed with the goal of funding Black-led and Black-serving organizations focused on systemic racism, education, employment, and criminal justice. The initiative funded 15 organizations in Los Angeles and San Bernardino counties, but the leaders involved recognized that only a network of funders could make a significant impact in the African-American community.
In 2020, the collective had just one funder. This year, 21 funders support the organization now fiscally sponsored by SoCal Grantmakers, and their role goes beyond the transactional, Patterson pointed out. BEC is "helping to build a sense of community within and among the funders so that they can interrogate their own practices and ultimately be in better and more effective relationships with the BLOs."
Membership has also grown dramatically — more than doubling from 15 to 31 nonprofits. Patterson is also thrilled that the budgets of the 15 original BLOs have ballooned by an average of nearly $750,000 since receiving their grants four years ago. Some of these organizations increased their operational budgets by applying for grant funding jointly rather than individually, and others found that their focus on Black liberation attracted investors.
"Particularly, over the last year, with all of the awakening around systemic racism, there's been a lot of interest [from philanthropists] in understanding, 'Well, who should we fund? Who's doing good work?'" Patterson says. "And we provide a space for donors to come and learn about the Black-led organizations that are doing really good and impactful work."
Donate now!
www.blackequitycollective.org
(213) 513-7191
Founder: Kaci Patterson
Mission
The Black Equity Collective's mission is to join funders and communities as partners in strengthening the long-term sustainability of Black-led and Black-empowering organizations in Southern California.
Begin to Build a Relationship
We know you care about where your money goes and how it is used. Connect with this organization's leadership in order to begin to build this important relationship. Your email will be sent directly to this organization's director of development and/or Executive Director.
The Black Equity Collective will be a transformative model in promoting investment in Black-led organizations. Cal Wellness is thrilled to be a partner in this journey.

Help BEC Meet its $60 Million Fundraising Goal
During a period shaped by the COVID-19 pandemic and a racial awakening, Black-led organizations have a huge need for financial resources. To serve their communities, many are doing work well beyond their missions, according to Kaci Patterson, founder and chief architect of the Black Equity Collective. They are advocating for fair housing, organizing mutual aid networks, and engaging in other advocacy work, yet they are disproportionately underfunded.
The BEC aims to direct resources their way by connecting them with funders interested in the cause of Black liberation, which Patterson defines as "Black people being able to fully live into their humanity without fear of attack, fear of death, fear of discrimination."
So far, BEC has raised about $4.5 million in funding for Black-led organizations, putting the group just $1.5 million away from reaching its initial $6 million end-of-year goal. Over the next decade, it hopes to raise $60 million. Your investment can help BEC to become an independent institution, serving as a regional hub supporting Black-led social change efforts aimed at transforming the social and economic conditions affecting Black communities across Southern California and will put resources into the coffers of Black-led organizations working to address systemic racism.
Key Supporters
The California Wellness Foundation
Silicon Valley Community Foundation
(CA Black Freedom Fund)
California Community Foundation
Southern CA Edison
JP Morgan Chase
WHH Foundation
Anonymous DAF
Melissa Jones Charitable Gifting Trust
The California Endowment
National Philanthropic Fund DAF Holder
Fineshriber Family Foundation
Kautz Family Foundation
WWGD DAF
Angell Foundation
Reissa Foundation
Roy and Patricia Disney Foundation
North Star Fund
McNulty Foundation
CA Healthcare Foundation
Weingart Foundation
Liberty Hill Foundation
2020-2021 Supporters