A Teenager Steps Up to Save Lives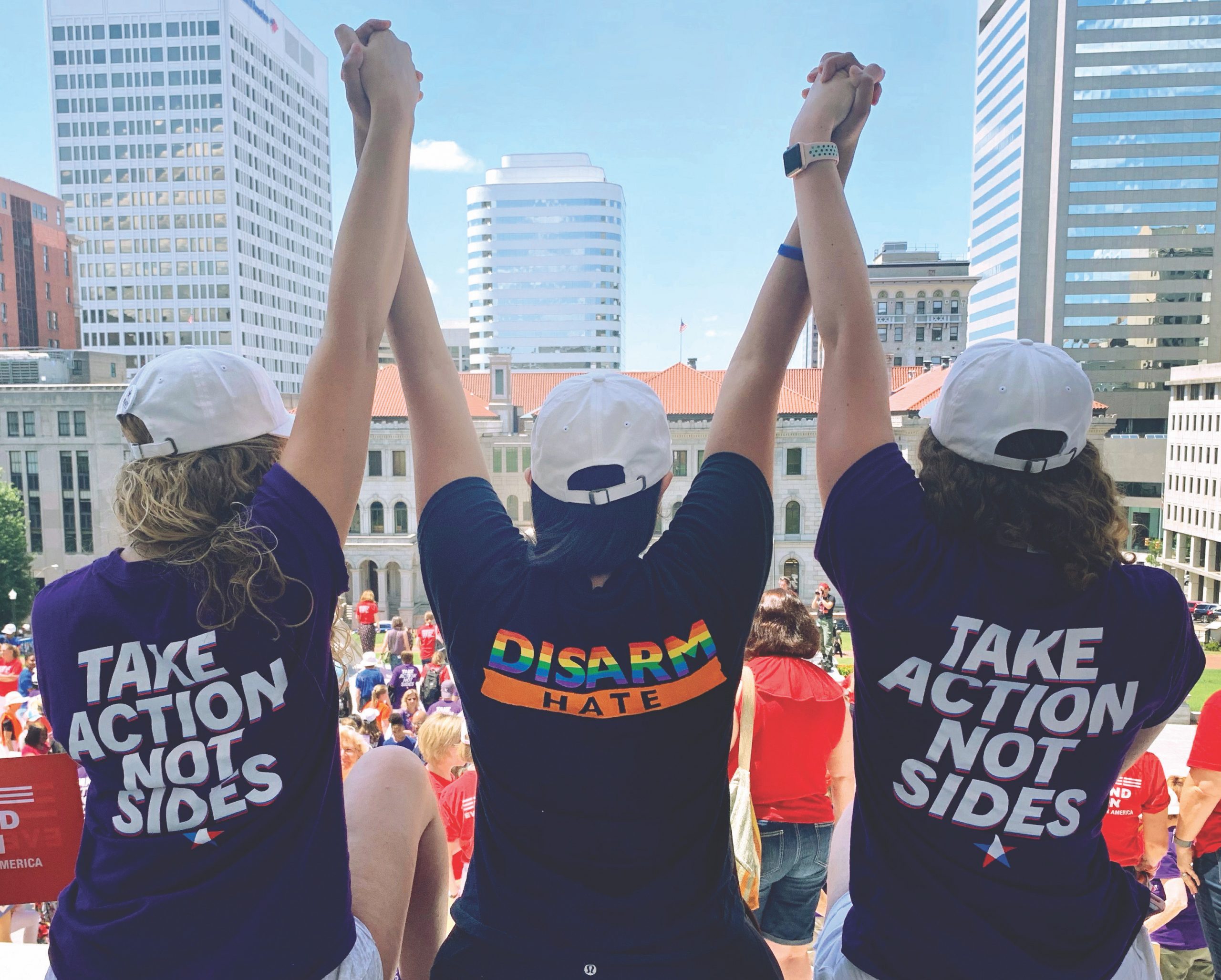 Like many teens, 15-year-old Stephan Abrams was devastated by the 2018 mass shooting at a high school in Parkland, Florida. Desperate to make a difference, and inspired by the national youth movement to end gun violence, he began educating classmates and community members about the issues.
Abrams found some adults who were doing great work and lifting up the powerful voices of his peers – Brady | United Against Gun Violence.
A storied national gun violence prevention organization with a strong California presence, Brady has been on the forefront of developing bipartisan educational and legislative solutions for our country's gun violence epidemic for over 40 years. Among their more successful recent programs is the Combating Crime Guns Initiative, which seeks to stem the pipeline of illegal guns from a small group of rogue dealers, and Team ENOUGH, a youth-led project focused on educating and mobilizing young activists.
Now 18, Abrams is involved with both. To prove how easy it was to buy illegal guns, he went "undercover" at a Southern California gun show to buy one – at 17. And to help harness the power of youth change-makers, he led the San Diego chapter of Team ENOUGH, before being promoted to its national director, further developing chapters in California, Florida, and Virginia.
But is anyone listening?
"Last year we trained with the Brady policy team, and lobbied in Sacramento to successfully pass the microstamping bill," Abrams says, referring to a law requiring gun manufacturers to honor their commitment to more carefully identify guns.
"Stephan, and all these young people, are doing something that most adults would be afraid to do – get up there, make a stand, and help carry a gun bill," says Steve Lindley, a former police chief who runs Brady's Southern California programs.
Young people see the same statistics their parents and grandparents do: that 106 people die from gun violence every day in this country; that there are more gun dealers than McDonald's and Starbucks combined; that it is often easier to get a gun than a library card. They also understand that gun violence disproportionately impacts communities of color. For that reason, a majority of Team ENOUGH's youth leaders are young people of color.
Team ENOUGH had just started to turn that awareness into focused collective action when COVID hit. Lindley was worried that they wouldn't be able to continue their lobbying work. Undeterred, they moved their trainings and presentations online, expanding access to young activists who were unable to travel to Sacramento. Through their digital efforts, Lindley says, "these young folks are pioneering a new way of making a difference."
Donate now!
www.bradyunited.org
(202) 370-8149
Gun Violence Survivor & Vice President of Development and Partnerships: Liz Dunning
Mission
We're uniting people from coast to coast, liberal and conservative, young and old, fed up and fired up, to end gun violence.
Begin to Build a Relationship
We know you care about where your money goes and how it is used. Connect with this organization's leadership in order to begin to build this important relationship. Your email will be sent directly to this organization's Director of Development and/or Executive Director.
Talk is the least we can do, which is why Brady's work is so important. They're taking action to curb gun violence in achievable, common sense ways by emphasizing education, litigation, and legislation, and by recognizing that gun violence affects everyone in our country, and does outsized damage within black and brown communities.
Invest in Our Safety
More likely than not, your life has somehow been touched by gun violence. Whether it's your children experiencing lockdown drills or the loss of a loved one, firearms and the human suffering they cause have reached epidemic levels.
To staunch the bleeding requires expertise, dedication, and money.
Brady is unabashed in its request of you, the donor. It needs $2 million to fuel its End Family Fire campaign this year.
Your donation pays for research to target the audiences that most need to hear Brady's message, to produce the advertisements and to provide training for clinicians about how to talk about the risks of guns in the home and safe storage with patients.
"The next school shooter could be stopped. The suicide that you don't know your teenager is contemplating with the gun in your closet can be stopped with this campaign," says Brady President Kris Brown. "And even if it saves just one life, the investment will be worth it."
Key Supporters
SOUTHERN CALIFORNIA RLC
Christy Callahan (Co-Chair)
Juano Queen (Co-Chair)
Dawn Alexander
Joel Becker
Trey Callaway
John DeFaria
Bill D'Elia
Erin Dunkerly
Joan Whitney Flagg
Anita Greenspan
Gary Holland
Rise Johnson
Jeremy Kagan
Nadine Lewis
Paul Koplin & Jill Lawrence
Harry Litman
Alana Mayo
Ross Misher (Past Chair)
Adam McKay
Claire Rudnick Polstein
Skei & Jeremy Saulnier
Allison Shaw
Randi Singer
Rose Ann & Ira Sharp
David Skaar & Diana Skaar
Jeff Vespa
Lena Waithe
Marlon West
Ben Wexler