No Us Without You Feeds the Most Vulnerable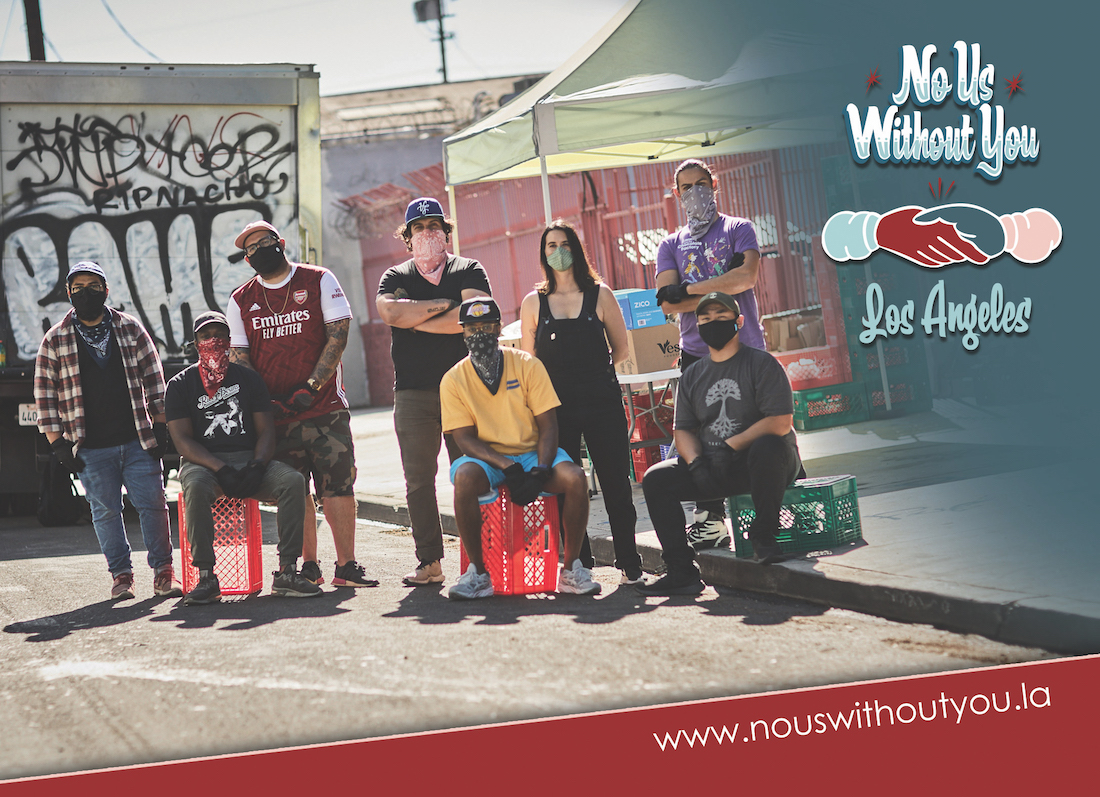 Three years after a global pandemic ground the world to a halt, California's COVID-19 state of emergency was finally lifted this year. But for some families, the ripple effect of those hard years isn't over, especially for back of house workers who bore the brunt of economic hardship and illness without a safety net. 
"It's hard to go from 80 hours a week, when you're basically working six to seven days a week, two or three jobs, to having zero income. So whatever small savings you have is gone," says Othon Nolasco, co-founder of the nonprofit No Us Without You. "The families that we serve have not recovered financially."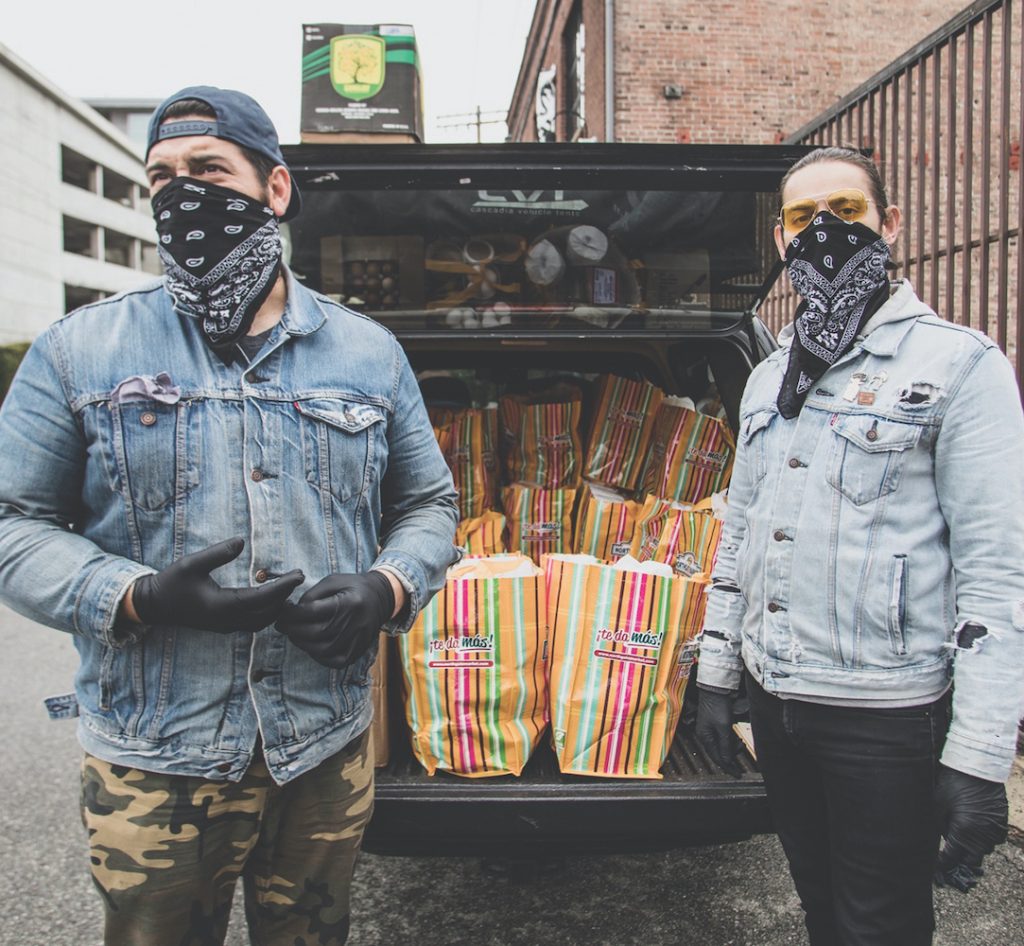 As these families rebuild, they are also facing new challenges of inflation, rising housing costs, and labor disruptions, as the world returns to some form of "normal." No Us Without You gives immigrant workers, hospitality and restaurant workers, housekeepers, day laborers, and street food vendors a critical safety net by providing their families with healthy, fresh food several times a month to help maintain stability.
Veterans of the hospitality and bartending industry, Othon Nolasco and Damian Diaz started No Us Without You when the pandemic hit as a way to help the kitchen and waitstaff workers (and their families) who suddenly found themselves without income and without access to the government assistance that was keeping millions of Americans afloat. The need vastly exceeded their expectations. So they expanded their efforts and grew No Us Without You. They soon found themselves giving 100,000 pounds of food weekly to more than 1,600 families in crisis during the pandemic, working to stave off hunger and provide relief.
Now through food recovery, donations, and their own organic garden in the Downtown Los Angeles Arts District, No Us Without You serves 700 families and has a waitlist. Their staff has shrunk from 10 to a volunteer skeleton crew of four, but they still provide food three weeks out of each month and can feed a family of four for the low cost of $33. Their goal is to serve all of those on the waitlist and help feed the next generation.
"Living in California and having the bountiful wealth of produce, citrus, poultry, seafood, and the livestock that we are all able to enjoy – the majority of that food is touched, cared for, harvested, packaged, and oftentimes cooked and served to us by immigrants," says Nolasco. His organization puts politics aside and nourishes those who help nourish us. "At the end of the day, we are feeding mothers and children."
Donate now!
www.nouswithoutyou.la
(213) 645-8600
Co-Founder: Othón Nolasco
Mission
No Us Without You LA(501c3) provides food security for the undocumented immigrants who are the backbone of the hospitality industry in the greater Los Angeles area. These hard-working women and men who have, for years, fulfilled the unforgiving back of house restaurant positions, now find themselves in the vulnerable position of being unemployed, with little to no government assistance.
Begin to Build a Relationship
We know you care about where your money goes and how it is used. Connect with this organization's leadership in order to begin to build this important relationship. Your email will be sent directly to this organization's director of development and/or Executive Director.
The families deserve our support and love. The system has turned its back on the very people who are the foundation of our food system. NUWY offers an opportunity to make things right. Plus it's a joy to be a part of such a kind caring community, the families are wonderful.
Your Donation is a Food Safety Net for Mothers and Children
No Us Without You feeds a family of four for $33 via donations, food recovery, and their own self-sufficient garden and event space in Los Angeles. The organization gives immigrant workers a critical safety net and food security for their families. Serving 700 families three times per month with an all-volunteer staff, they hope to grow their services and eliminate their waitlist in the coming year. A donation of $4,000 per month would fully go towards serving an extra 200 families and help feed the next generation.
Key Supporters
Lululemon
Diageo PLC
Heinekin USA
Tito's Vodka
United Way of Los Angeles
Casa Vega
Hunter PR
Everson Royce
Lush Life Productions
Vesta Food Service
Sysco Los Angeles
Food Forward
Beam-Suntory
Kids of Immigrants
Lettuce Grow
Studio UNLTD
PepsiCo
World's 50 Best Restaurants
Rizzo's Curls
Liquid Death
City of Los Angeles
Los Angeles County