Helping to Seed the Next Generation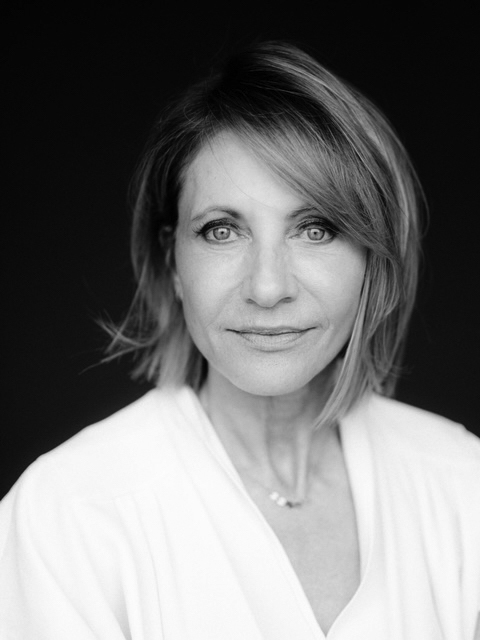 When The Giving List caught up with Kimberly Marteau Emerson in mid-September, she was far from home, but on familiar terrain, nonetheless, in Berlin awaiting the imminent arrival of her husband, John Emerson, the former ambassador to Germany from 2013-2017. Six weeks of international travel lay ahead for the politically and philanthropically minded power couple. In past lives, both had been high-level campaign officials for Democratic Party presidential hopefuls. After rendezvousing in Berlin, they would set off for Schloss Elmau, a resort in the Bavarian Alps, known for hosting the G7 summit. There, German business leaders would be gathering for a conference at which Marteau Emerson joked she would be adding the perspective of the "human-rights exotic," to the business of business. 
"Sometimes you want to bring in outside voices," she says by way of explaining how someone who has long been active in humanitarian causes ended up being invited to the C Suite soiree. "That might be someone from civil society or politics who could make some interventions or challenge what's being discussed. Because I'm looking at everything through a different lens. So, maybe it's the car companies and they're talking about new software or going electric, and I'll insert a question about their supply chains in China as a way of raising visibility around the issue."
The lens Marteau Emerson is looking at all this through is that of someone who joined the global board of directors of Human Rights Watch (HRW) in 2012 and is active on numerous boards and councils, including the Council on Foreign Relations, the Pacific Council on International Policy, and Bard College Berlin, to name a few. She is also a founding member of the Transatlantic Advisory Board of United Way in Germany.
Marteau Emerson grew up in Los Angeles and Las Vegas, the daughter of a professional ballet and show dancer who "never lost an audition." She was a theater major at UCLA and initially wanted to be an actor. Rumor has it she appeared in Welcome Back, Kotter during her undergrad days. Marteau Emerson matriculated to Hastings College of the Law. Following law school, the would-be Francophile alighted to France where she earned a master's in French Private Law at Aix-Marseille Law University. She returned to Los Angeles to practice law and do advance work for presidential candidate Michael Dukakis, and then worked as an executive with Savoy Pictures and Sony Entertainment.
While living in Berlin during her husband's ambassadorship, Marteau Emerson worked on strengthening ties between Germany and the United States, particularly in promoting human rights and economic investment. During her time at the Embassy, she brought a somewhat novel focus on empowering women in business and politics. Her diplomatic mission became particularly pointed during the refugee crisis of 2015-2016, during which Germany took in more than a million refugees fleeing wars in Syria, Iraq, Libya, and elsewhere.
During the crisis, Marteau Emerson focused on encouraging safe and humane immigration and integration policies and practices. Los Angeles and Berlin both served as primary refugee destinations in the postwar era, so it's no coincidence they are sister cities. Marteau Emerson is something of an unofficial ambassador between the two cities for Human Rights Watch, where she is co-chair Emerita for the L.A. City Committee and a member of the Germany Executive Committee headquartered in Berlin.
Even before her tenure in Berlin, Marteau Emerson was no stranger to the language of diplomacy. Former President Bill Clinton appointed her as domestic spokesperson to the U.S. Information Agency, housing the Fulbright Scholarships, Voice of America, and Radio Free Europe to promote the ideals of open societies and democracy in a new Europe taking shape after the fall of the Berlin Wall.
In a wide-ranging discussion on the eve of her departure for Schloss Elmau, Emerson Marteau discussed the importance of Germany, human rights, and hope. The following has been edited for concision and clarity.
Q: You see a healthy, thriving Germany as a democratic bulwark in Europe?
A: Absolutely. Germany is an essential centerpiece for democracy in Europe. There are many other countries here that are strong and thriving democracies, but Germany is key because of its economic heft and population size (84 million). More importantly, Germany's defeat and the defeat of fascism at the end of World War II forced it through a tremendous transformation of its political, social, and economic structure following World War II, and then again in a reunified Germany following the fall of the Berlin Wall in 1989. There isn't enough time to describe all the ways that Germany has faced its Nazi history – culturally, politically, socially – but through its new Constitution, political systems, and vibrant civil society, it has turned itself into a successful, wealthy, and democratic country. I note that like all democracies today, however, it is threatened by extremist populist leaders who prey on fears and stoke antisemitism and racism. Germany is a democratic bulwark, but it's not perfect.
You are on the advisory board of the USC Center on Public Diplomacy, the global Board of Directors of Human Rights Watch. You're on the Pacific Council for International Relations. It seems like you're involved with organizations grappling with global issues that are particularly vexing right now…
One side is geopolitics, how countries deal with each other bilaterally as well as cooperatively on global problems like climate change, hunger, pandemics. On the human rights side, it is about how nation-states treat other countries' and their own citizens. People ask us at HRW, how do you guys get up every day and do the work you do? And I always say, hope.
How is that hope reinforced right now?
At Human Rights Watch, we can look at the bigger world, and we're still having impact in so many different areas, for example, defense of the rights of the mentally disabled in California, access to health care for the incarcerated in Pakistan prisons, justice for a tortured gay man in Chechnya. Yet because the world is changing and power is shifting so quickly, we are developing a new strategic plan that will provide a template for our work in the next decade.
Specifically, we will continue to work on fighting rising authoritarianism and supporting fair governance around the world, which is right in our sweet spot and we've been doing it for a long time anyway. Second, in a world of growing inequality, a new, more intense focus on defending economic, social, and cultural rights. Third, defending human rights threatened by the climate crisis, also a newer focus for us. And the final pillar, one of our deepest ongoing areas of work, is protecting civilians during conflicts and crises, and pursuing justice and accountability. If you look at the war in Ukraine, HRW plays a very singular role because even though many organizations are putting together evidence of war crimes there for future litigation, we're one of the few organizations that are pulling together entire bodies of evidence. We have experts on the ground talking to refugees, the injured and witnesses of attacks, investigating blown apart apartment buildings, and analyzing bomb craters and fragments, while simultaneously deploying our digital lab to scrape videos and photographs, analyze satellite imagery, and work with partners to create 3D models of the most devastating attacks.
Another growing focus at HRW is to work more closely with partners who are local NGO leaders in economic, social, and cultural rights, and climate change, areas that haven't been at the center of our work like civil and political rights have. I will tell you that there are so many good people out there in civil society. Human Rights Watch can bring a global dynamic to their efforts. We can use our megaphone and lend our weight to their work.
You've worked on the frontlines of post-Cold War Europe, a time of great optimism. How can we reignite that sense of progress and possibility?
Let me give you an example of what I see as the most important path to reigniting that sense of progress and possibility: Education, higher education. I chair the board of Bard College Berlin (BCB), a liberal arts subsidiary of Bard College in Annandale-on-Hudson, New York. BCB is independently accredited to award U.S. and German undergraduate degrees. Since joining that board, I have developed a huge appreciation for what I call "human rights for young minds." And the reason I say this is because, unlike most European universities, which demand a specific course of study like law or medicine, a liberal arts education is cross- and interdisciplinary. It teaches students to think critically about today's problems through multiple different lenses – history, religion, philosophy, economics, politics, literature, art – and equips, hopefully, a generation of open-minded citizens and leaders. Next gen leaders who will then be able to go back to where they came from to help develop and progress their societies. And I'm telling you, the more I see of this, the more I have become a true believer. At Bard College Berlin, we have 61 nationalities represented among our 350 students. Along with Bard College in Annandale-on-Hudson, we have two of the largest fully-funded scholarship programs for students from countries of crisis and conflict. We have 40 Ukrainians, Syrians, Afghanis, and others attending BCB. We had a young man who came to BCB after fleeing Venezuela. Following his graduation two years ago, he completed a master's program at Oxford and just got accepted into two Oxford PhD programs. We just graduated our first Rhodes Scholar in May, a Syrian woman. We have two other Rhodes Scholar candidates, both from Syria, attending BCB now. In a school of 350, these accomplishments speak volumes about the students, the faculty, and the liberal arts program.
I see this kind of education as providing a channel to seed the earth with talented, open-minded, democrat-leaning next gen leaders who will help stop the world from falling apart. These young people give me hope for the future.
Turning to your hometown of Los Angeles, what philanthropic cause in Los Angeles do you feel is the most pressing and how do you see nonprofit organizations rising to meet the challenge of that cause?
Unfortunately, homelessness remains the most urgent social and human rights issue in Los Angeles. Because it is extremely visible and all around us, Angelenos are stepping up to demand solutions. At Human Rights Watch, we have one researcher who is completely dedicated to exposing harmful practices and policies towards the homeless in L.A. and throughout the state, and providing recommendations, including seeking the CA State Assembly to legislate a right to adequate housing. Our goal is to pressure the city and state governments to provide a truly humane, rights-based response to the crisis. Other nonprofits are providing development aid such as meals, clothing, medical aid, and toiletries. These are important complementary solutions. In the end, however, we need to address this at a systemic level.