The Emily Shane Foundation Empowering Underserved Middle School Students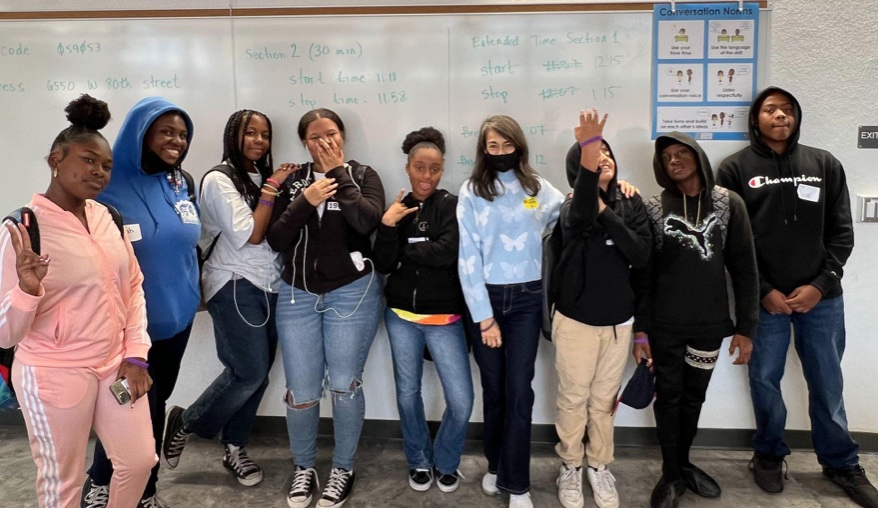 The Emily Shane Foundation is a 501(c)(3) non-profit charity foundation dedicated to empowering underserved, disadvantaged middle schoolers at risk of academic failure. Named after 13-year-old Emily Shane, who was tragically murdered in 2010, the foundation was established to honor her memory and continue her legacy of kindness, generosity, and compassion. The foundation's purpose and mission is its unique educational initiative, The SEA (Successful Educational Achievement) Program, which provides intensive, individualized support to students who are failing in the mainstream, middle school classroom. We pair these struggling students with mentor/tutors, who are typically high performing university students or recent graduates.The SEA Program has served over 1000 students at 12 sites across Los Angeles and Ventura Counties.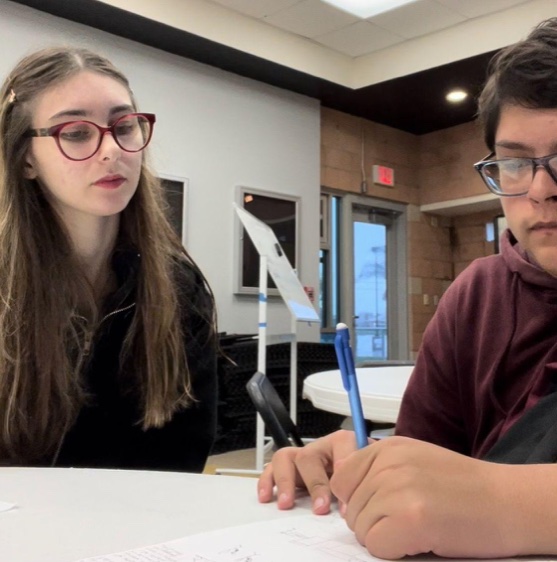 Mr. Hernandez, a school counselor at a middle school in Pico Rivera, North Park Academy of the Arts, shared, "Part of what makes the SEA Program so great is the connection the mentors strive to make with our students. These mentors don't just view this as a job, but as an opportunity to help facilitate academic and social-emotional success for our kids."
One mentor/tutor is Julianna, who is a returning mentor/tutor who works at Rio Del Valle Middle School, a site in Oxnard. Julianna has been working with Matthew, who is in 8th grade and struggles with math. "My student struggles the most in math, and it's been great seeing him tackle difficult concepts on his own, because when we first started he couldn't do them without my help." They have made steady progress since working together, as Julianna helps Matthew focus on where he needs the most help, while also emphasizing the importance of organizational and study skills.
These results are not only great for us to see, but allow the students to grow more confident in themselves when they succeed. Naomi is another student in the SEA Program, currently a 6th grader attending Colina Middle School in Thousand Oaks. With the inspiration and tutoring provided by her mentor/tutor Can, Naomi has raised her grades in both English and science from failing to C's! We are so proud of her and look forward to seeing her progress even further.
Ms. Brown, last year's school counselor at Wright Middle School STEAM Magnet, an LAUSD charter school, can also attest to the mark that ESF has left on the school. "The SEA Program has been a wonderful gift to our students here," she said. "We really needed support for our students who seem to be 'slipping through the cracks.' Through the SEA Program, our students are receiving individual tutoring and mentoring from committed college students who are studying at our local universities. I have had parents in tears because they could not afford tutoring for their child, and thanks to The Emily Shane Foundation, I can offer them an intervention that is personalized and practical."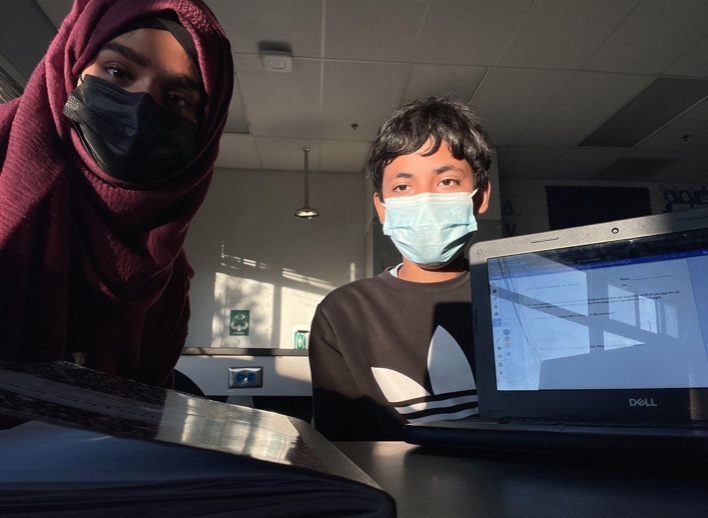 The Emily Shane Foundation strives to continue their efforts and transform the lives of even more students and families. The Emily Shane Foundation] is honored to be included in this current edition of The Giving List, Los Angeles. We hope this will help us garner greater awareness for our important and impactful work.
The Emily Shane Foundation's annual gala spring fundraiser, Wings Over Malibu, will be held on the evening of Thursday, April 27 from 6:00 – 8:30pm in the Ocean Room at Duke's Restaurant in Malibu. Highlights of the evening a live auction with a variety of desirable items and an online silent auction.  Guests will enjoy exclusive wines from the Narcissist Wine Company, delicious appetizers both stationed and served, and will be serenaded by musicians from the Malibu Middle and High School Orchestras. Further details to be announced! Follow The Emily Shane Foundation on social media for updates or visit the foundation's website: emilyshane.org.
You can join The Emily Shane Foundation's efforts to transform the lives of more students and families. Click here to check out our matching grant in this publication. Any amount helps make a difference!
Donate now!
Matching Funds Challenge
You Can Help ESF Serve More Students. Thanks to generous supporters, for every dollar you donate, a dollar will be matched to fund the SEA Program, up to a total of $65,000*.
Helping our foundation reach this goal will make it possible for us to reach and serve more students, and to operate at maximum effectiveness. Your support will truly allow us to help equalize educational disparity, and make it possible for struggling middle schoolers to attain academic success. Middle school is a key time when help with serious learning deficits and acquiring the skills necessary to be a successful student are critical.
www.emilyshane.org
(213) 290-5441
Executive Director: Ellen Shane
Mission
Our driving mission is to support local, disadvantaged students with the educational resources they need to thrive in middle school and beyond. We not only offer individualized academic coaching and mentorship, but we work hard to build relationships that are positive and lasting.
Begin to Build a Relationship
We know you care about where your money goes and how it is used. Connect with this organization's leadership in order to begin to build this important relationship. Your email will be sent directly to this organization's director of development and/or Executive Director.
As an educator for one of the largest school districts in the nation, I can attest to the vital need for students to have support, such as mentors/tutors, beyond the scope of the classroom (teacher). The Emily Shane Foundation provides necessitous students with the opportunities and resources needed to achieve academic and personal success. This foundation works to close the opportunity gap, a systematic issue, existing within the educational system, existing within my own classroom. This foundation is a vehicle in which I can work on this disparity on a more macro level.
Lifting Students Up Before They Fail
When you donate $1,000, you provide an entire year of support for a struggling or failing middle school student who has no other recourse. Children have access to one-on-one caring, learning and guidance. The Emily Shane Foundation sets children on a positive pathway so they may achieve the academic success that is directly related to reaching their goals and dreams.
Key Supporters
Carolynn and Kevin Cozen
Mr. Jeffrey Edell
and Mrs. Elaine Hastings Edell
Richard and Lisa Ellis
Karen and Cameron Farrer
Mr. and Mrs. Michael Garrison
Emily Schmidt Goldstein
and Dr. Mitchell Goldstein
Dorothy Lucey
and David Goldstein
Jennifer Michelle Josephine Hardy
and Christopher James Parke
Deborah Zara Kobylt and John Kobylt
Kathy and Laird Landmann
Kendall and Amy Raine
Shamra and Brian Strange
Peggy and Robert Shapiro
Kristin and Curtis Swindal
Steven and Dana Weinberg
Diane and Rob Wilkins