Historic Filipinotown's Oldest Youth Nonprofit, SIPA, Is an Institution Worth Investing In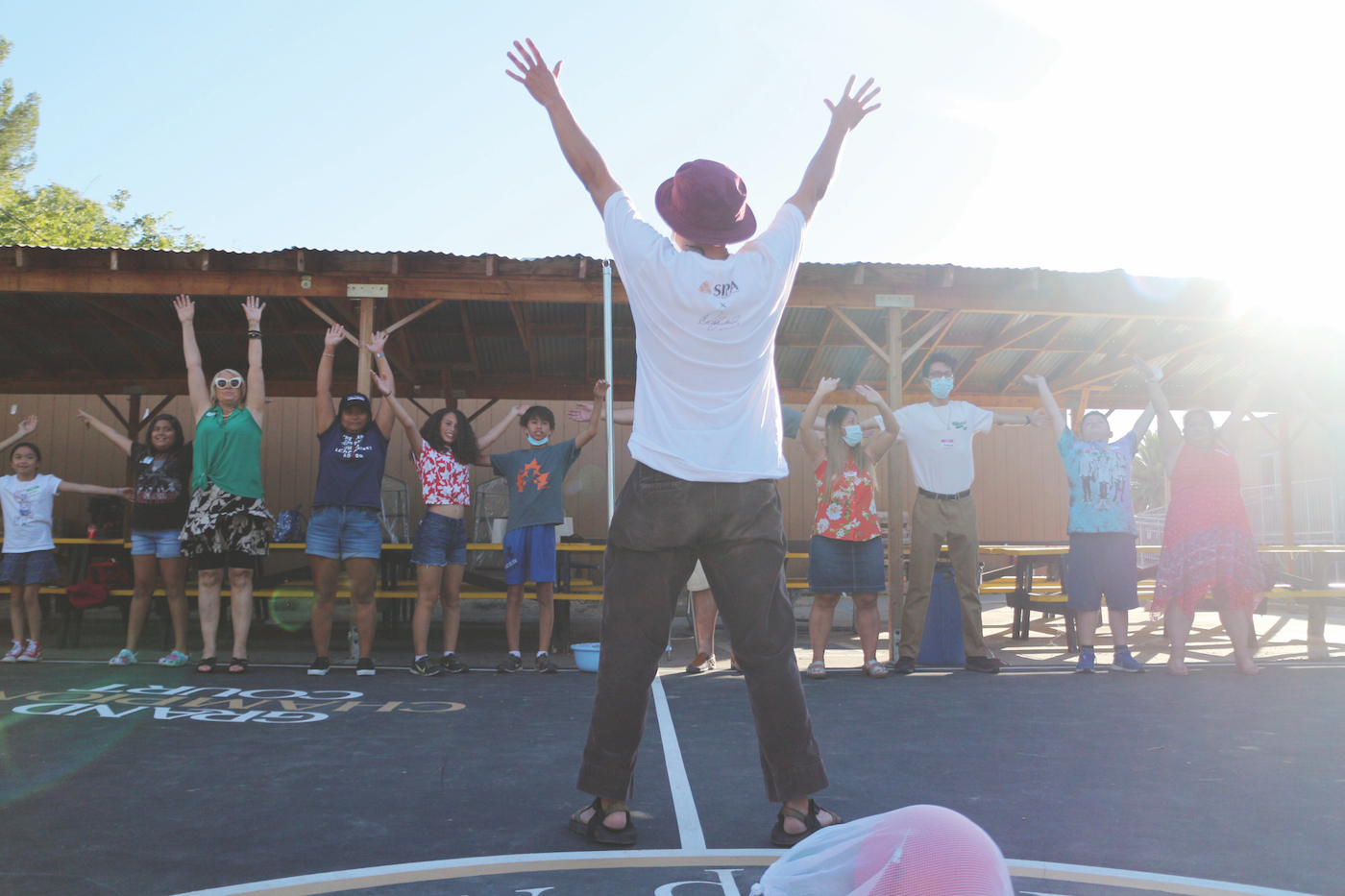 Long before Allan Pineda Lindo, better known as Apl.de.Ap, would co-found the Black Eyed Peas with William James Adams, aka will.i.am, he was an 14-year-old Filipino immigrant to Los Angeles. 
"When I immigrated here in 1989, my first encounter with Filipinos was not necessarily a positive one," apl.de.ap says. "I had begun hanging out with a couple of other Filipinos in my school – ignorant that it was a gang. I'm glad I didn't join."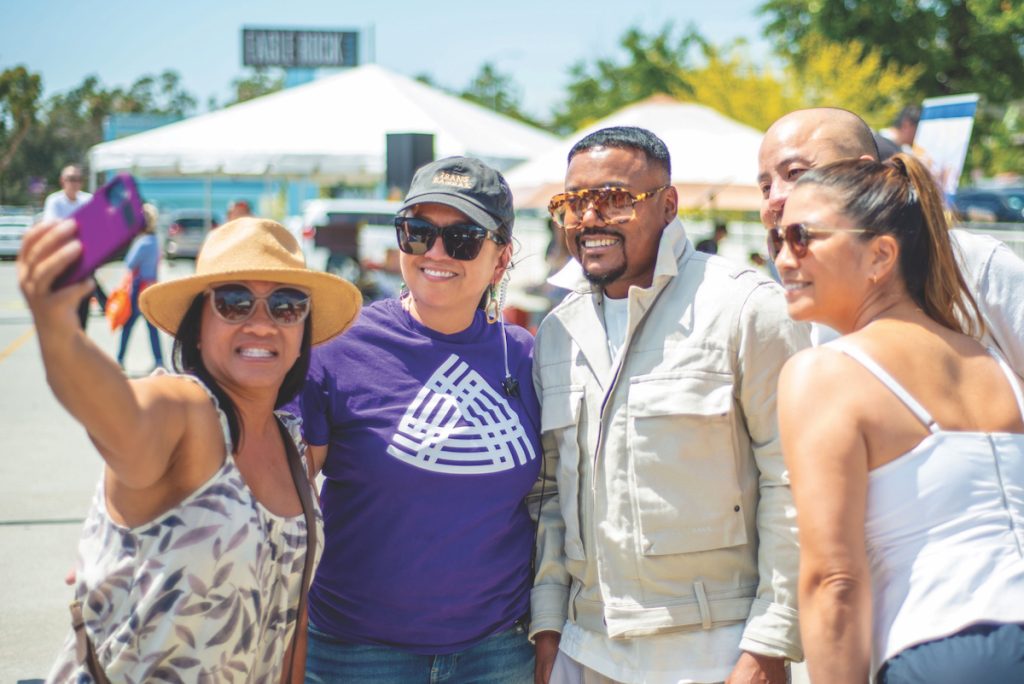 Instead, he found a safe space in the community events being put on by Search to Involve Pilipino Americans (SIPA), Historic Filipinotown's (HiFi) oldest community-based and serving nonprofit.
"SIPA community events were one of the first places Will and I would frequent when we were starting as b-boys and rappers," he says. "There was a lot of positive support and reinforcement here that gave me the motivation and inspiration to know that this was something worth pursuing."
Beyond helping to launch one of the most successful musical groups of the 2000s, the nonprofit has been an institution for the Filipino diaspora.
Today, SIPA is led by Kimmy Maniquis, whose parents immigrated to the U.S. from the Philippines in the early '70s. When she looks at HiFi she sees pressing challenges, but at the top of the list is affordable housing.
"It's a crisis," she says. And SIPA is doing something about it. For more than two decades, SIPA has managed affordable housing sites and in 2023, will open their new headquarters, where they will also operate 63 units of permanent supportive housing – the HiFi Collective. "By being both operators and then also by providing social services and resident services, we're doing everything we can to keep people housed," Maniquis says.
By the time of publishing, Maniquis and SIPA had secured the remaining $3 million in capital commitments to build the HiFi Collective. But there are ongoing service needs.
Maniquis recalls speaking with a "manang" or community elder who had waited 13 years for a Section 8 voucher, but could only afford to rent an apartment in MacArthur Park, taking her away from the community that had been her world.
"Displacement is huge. It's really big," Maniquis says. But SIPA programs that assist elders in navigating public assistance and the inflated and highly competitive rental market help.
As the organization moves into 2023 with its new headquarters in the heart of HiFi, it will need ongoing support to ensure that youngsters like Apl.de.Ap flourish and that elders "feel heard" and served.
Donate now!
www.sipacares.org
(213) 799-2768
Development Director: Hannah Enriquez
Mission
SIPA enriches and empowers generations of Pilipino Americans and others by providing health and human services, community economic development, arts and culture, and a place where people of all backgrounds come together to strengthen community.
Begin to Build a Relationship
We know you care about where your money goes and how it is used. Connect with this organization's leadership in order to begin to build this important relationship. Your email will be sent directly to this organization's director of development and/or Executive Director.
Back home where we grew up… they never really taught us, like, in-depth things about our Filipino culture. It was just about the dances – they didn't really say or give us any story or any information behind it. So, when I would come home from work and I would ask the kids, "How was your day?", they always had some really cool, positive things to say about [SIPA] on top of things that I didn't even know
Let SIPA Be Your Gateway To Giving to Historic Filipinotown
For Apl.de.Ap of Black Eyed Peas fame, investing in SIPA is a straightforward path to supporting Los Angeles' vibrant and important Filipino community.
"A donor should care about HiFi because as Filipinos, we have been part of the city and neighborhood's fabric in the creative capacity," Apl.de.Ap says. "Donating and investing into this area means we'll get to remain part of this community and continue creating opportunities for the next wave of work. SIPA has always done a tremendous job in keeping the community engaged, educated, and informed about how when we all work together, anything is possible."
• Affordable Housing: SIPA's newest project HiFi Collective is in partnership with Linc Housing, providing homes to 63 formerly unhoused individuals. Contributions will be directed to serve these residents.
• Youth Programs: SIPA's flagship program aims to support and develop the next generation of leaders in Historic Filipinotown. A donation toward Youth Programs will support cultural education, after-school programs, enrichment, and leadership development of youth ages 6-17.
Key Supporters
Murphy Family Foundation
Chan Zuckerberg Initiative
Weingart Foundation
The Ahmanson Foundation
Cedars Sinai Medical Center
Bank of America