Embodying the Pledge of 'Never Again'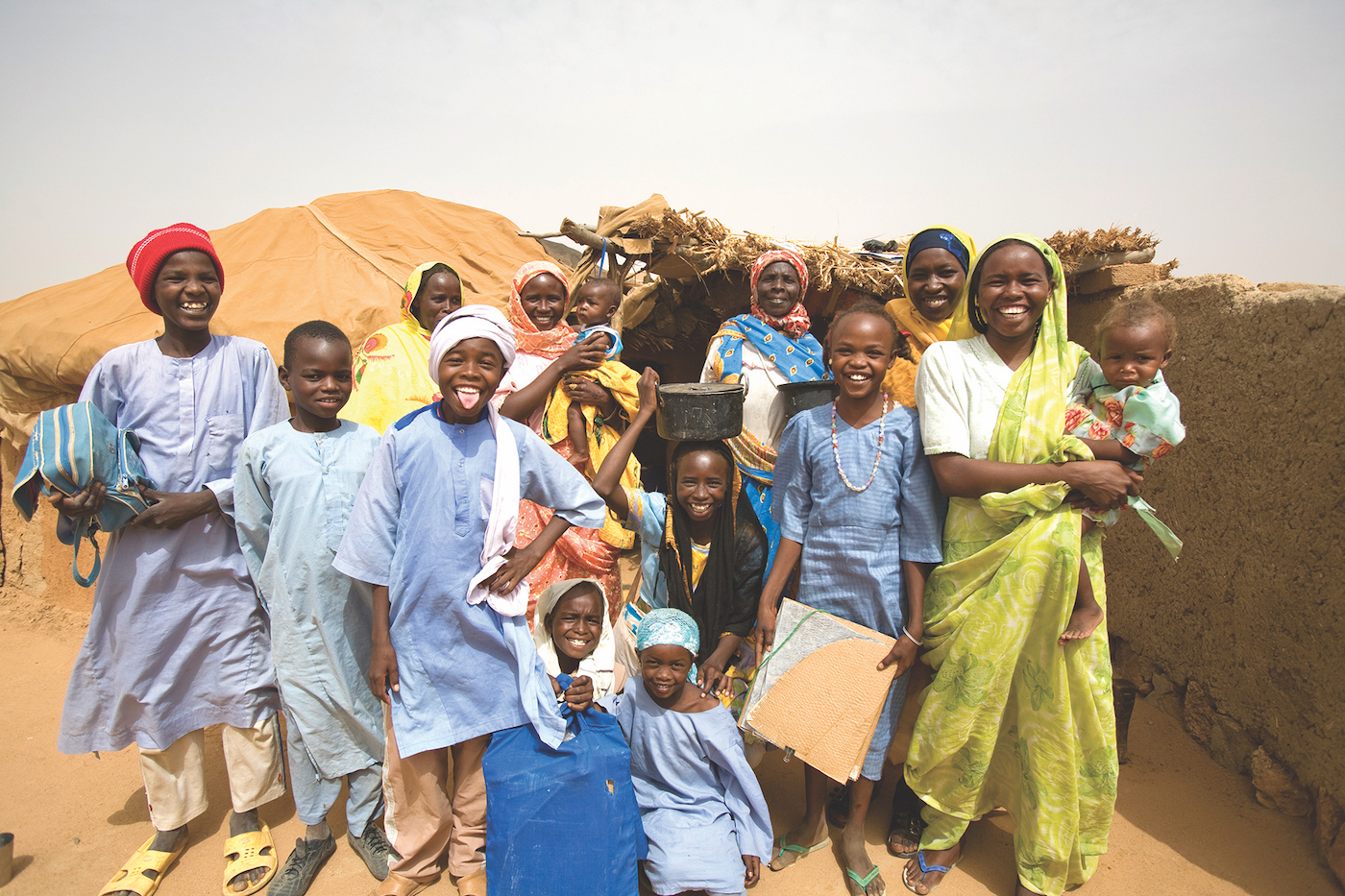 Jewish World Watch (JWW) envisions a future without genocide and mass atrocities; a world that does not stand idly by while civilian populations are being attacked simply because of who they are. Founded in 2004 in response to the Darfuri genocide in western Sudan, Jewish World Watch continues to help not only struggling Darfuri refugees but also supports others facing genocide and mass atrocities around the world. Whether it is the massive rapes of women in the Democratic Republic of the Congo or the discrimination and violence against the Rohingya or the Uyghur people, Jewish World Watch continues to pursue its mission of not standing idly by in the face of persecution.
Serena Oberstein, Executive Director of Jewish World Watch, is the descendent of those who fled violence against Jews in Eastern Europe a century ago when her forebears sought refuge in the United States. "It is more important than ever to do all we can to inspire activism and to provide direct assistance to survivors of these terrible atrocities. We know from tragedies in our own history what happens when the world is silent in the face of genocide," she says.
Rooted in the Jewish people's unique history of persecution and their traditions and values, the nonprofit aims to educate its own and other communities about human rights abuses and advocate and empower people locally and abroad.
"Rabbi Harold M. Schulweis, of blessed memory, and I established Jewish World Watch at the start of the genocide in Darfur," says Co-Founder Janice Kamenir-Reznik. "Our goal was to actualize the words, 'Never Again' – the universal post-Holocaust adage. Since the Holocaust, which claimed the lives of six million Jews, there have been more than 50 genocides. We realized that the world has been silent during most of those mass atrocities, and the victims were abandoned by humanity. JWW has created a community of 'upstanders' who do not stand idly by as evil leaders and regimes target innocent people. Our mission is more critical today than ever, as genocide and mass atrocities remain rampant throughout the world."
Aside from the broad-based anti-genocide educational work at the core of its mission, Jewish World Watch is committed to providing direct support to survivors of genocide and mass atrocities worldwide. For nearly eight years, Jewish World Watch provided solar cookers to tens of thousands of Darfuri women and girls living in refugee camps in Chad, enabling them to stay in their camps' relative safety, thereby avoiding the risk of additional sexual assault. When food aid for Darfuris became scarce in 2014, JWW partnered with an organization on the ground in Chad to train people how to cultivate sustainable food sources through a technique called perma-gardening.
"The people trained are primarily widows, single mothers, and disabled women who are now able to provide enough food to feed their families and also sell it in the marketplace," Oberstein says.
JWW has multiple empowerment projects in the Democratic Republic of the Congo as well, including negotiating the release of child soldiers and sex slaves, providing comprehensive medical and psychosocial care and job training to victims of mass rape and nonviolence education for both children and adults.
For almost three years, JWW has played a leading role in advocating with the international Uyghur diaspora community to raise awareness of the horrific atrocities inflicted on those Uyghurs remaining in China. The Uyghur people have been suffering cultural and ethnic genocide at the hands of the Chinese Communist Party (CCP) since 2017.
"More than two million Uyghurs face 're-education,' deprivation, sanctioned rape, separation of families, culture eradication, and death. Unfortunately the horror stories we're hearing about Uyghur people being taken in the night, having their heads shaved, being put on trains, interned in concentration camps, and systematically disappeared are all too familiar to the Jewish community," Oberstein said.
On January 19, 2021, at the urging of JWW, the Uyghur diaspora members, and other anti-genocide groups, the U.S. government issued a determination of genocide. Shortly after, JWW met with members of the California Jewish Legislative Caucus, brought local Uyghurs to testify and rallied support to get a similar resolution passed by the state of California last April.
Jewish World Watch is also advocating to get a full U.S. diplomatic boycott of the 2022 Winter Olympics in Beijing and pass the federal Uyghur Forced Labor Prevention Act, which would require multinational corporations using such forced labor to pull out of China or be sanctioned.
In addition, JWW is currently focused on attaining genocide recognition for the Rohingya, an ethnic Muslim minority from Myanmar, driven out into refugee status during a genocidal massacre in 2017 by the same architects of the current coup in Myanmar. Moreover, JWW has embarked on an awareness campaign for a growing crisis in Tigray due to ethnic tension, mass rape, and targeted persecution.
Donate now!
www.jww.org
(818) 501-1836
Executive Director: Serena Oberstein
Mission
Jewish World Watch is an expression of Judaism in action, bringing help and healing to survivors of mass atrocities around the globe and seeking to inspire people of all faiths and cultures to join the ongoing fight against genocide.
Begin to Build a Relationship
We know you care about where your money goes and how it is used. Connect with this organization's leadership in order to begin to build this important relationship. Your email will be sent directly to this organization's Director of Development and/or Executive Director.
Jewish World Watch has been an incredible partner for Uyghur Americans who are campaigning for their family members back home while suffering ongoing trauma as secondary survivors of a genocide themselves. Uyghur doctors, software engineers and company owners from California to Texas to Virginia are advocating for their relatives disappeared into China's camps, and JWW makes sure their voices are heard. True to its name, JWW makes the world more accountable through its outsized impact through its Congressional advocacy for bills to end forced-labor imports, calling out corporate complicity, and pushing to make sure that the Beijing 2022 Olympics don't see the world repeating the disaster of Berlin 1936.
Support Jewish World Watch in Chad and at Home
Jewish World Watch seeks $150,000 to help support more sustainable food-generating gardens for Darfuri refugees in Chad and grow the organization's presence in the United States.
The nonprofit would use $50,000 for its Seeds of Survival campaign to plant more than 200 out of 500 new gardens that the campaign is slated to fund. This would feed 3,000 Darfuri refugees, allowing them more independence and to help combat the very real risk of violence. Tens of thousands of additional Darfuri refugees have come into the refugee camps in Chad just over the last year, which testifies to the grave dangers which prevent the Darfuris from returning to their homes in Sudan.
The organization is also seeking $100,000 to help it scale up their education and advocacy presence in the United States in three to five new cities over the next year focusing specifically on college campuses. JWW recognizes that the success of its mission to end genocide and mass atrocities is inextricably bound to the education and galvanization of the next generation.
Key Supporters
Rosalinde and Arthur Gilbert Family Foundation
Diane and Guilford Glazer Family Foundation
Gary Saltz Family Foundation
Evelyn and Norman Feintech Family Foundation
Cayton-Goldrich Family Foundation
Black Family Foundation
Vladimir and Araxia Buckhantz Foundation
Janice Kamenir-Reznik and Ben Reznik
Vaughan and Nick Meyer
Dave and Sherry Gold Family Foundation
Audrey Irmas Foundation for Social Justice
Marilyn Ziering
Andrea and Moshe Silagi
Sue and Larry Hochberg
Rachel and Bruce Jeffer
Lisa and Victor Kohn
Jane Z. and Lawrence Cohen
Lilya and Joel Reiss
Lee and Luis Lainer
Eleanor and Mark Lainer