Happy Trails for Kids offers L.A. Foster Kids a Summer Camp All Their Own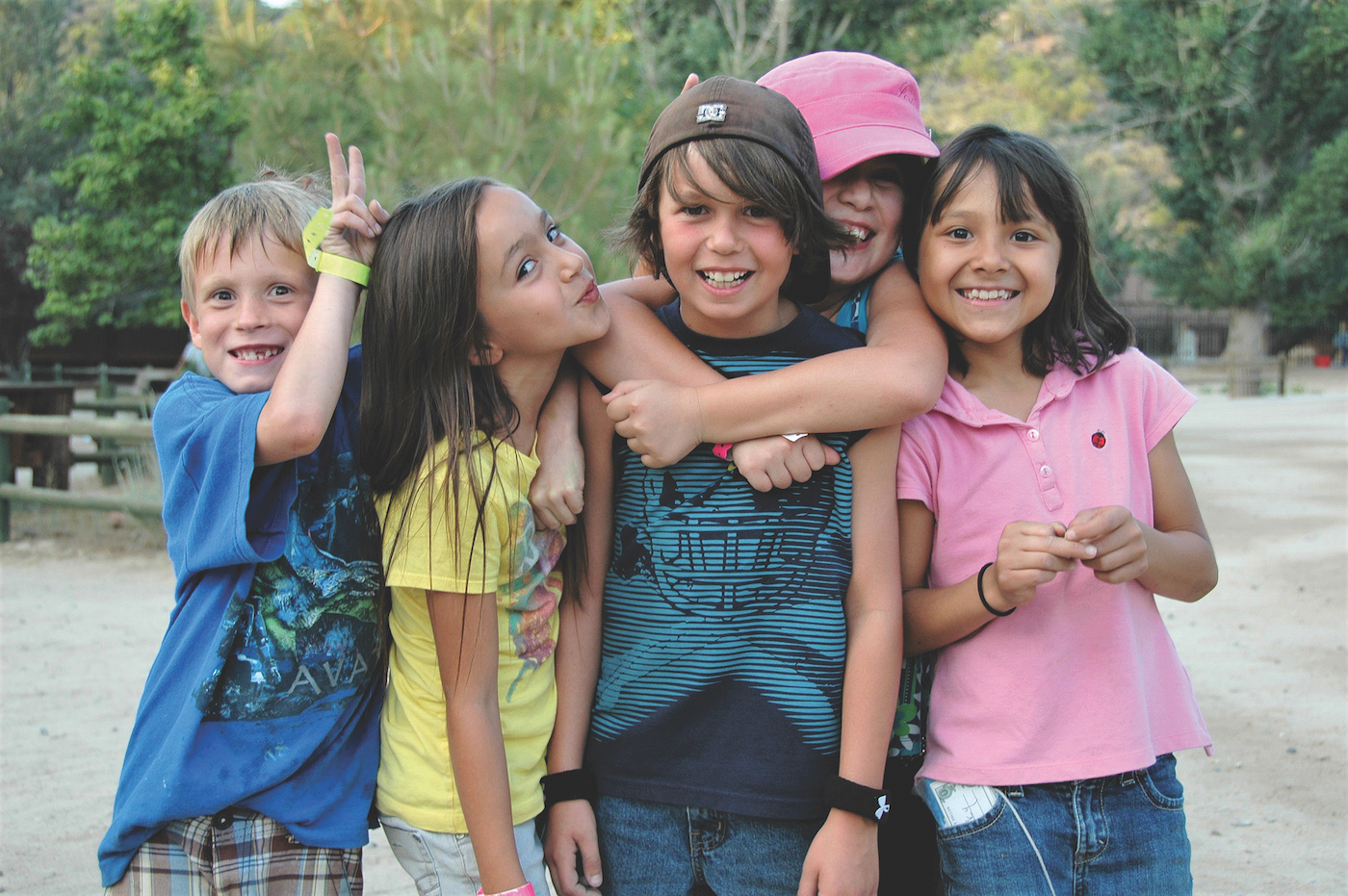 For the millions of American kids who get to go year after year, summer camp exists on its own special timeline: As you grow older, camp stays the same. Campfire songs are impossible to forget, and the lifelong memories retain a bonfire glow. For foster kids bouncing between homes, often separated from their siblings, nothing is that consistent. And a week of camp can make all the difference.
Happy Trails for Kids was founded 11 years ago with 60 kids, ages seven to 12, in its first summer – by Susan Abrams, a lawyer for children in foster care and now the policy director for the Children's Law Center. Now, Happy Trails serves as many 400 campers starting at age seven through adulthood each year. Abrams had seen countless cases and knew how profoundly beneficial camp could be.
"I realized just working directly in the system that that was something really lacking for our clients," Abrams says. "We came back after the summer and talked to our clients about what they did that summer — and it was a lot of nothing, or TV."
Happy Trails for Kids prioritizes sibling reunification: They have a waitlist in the hundreds, but do everything they can to bring siblings who have been placed in different foster homes together at camp. 
"Even if that's tracking down social workers and caregivers, sending Uber rides for registration, we make it work," says Lindsay Elliott, Happy Trails for Kids executive director and a former child welfare lawyer herself. Seeing kids' anxiety lift and their sense of belonging grow while settling into a cabin or being by the lake was exceptionally powerful, she recalls, after the pandemic made camp impossible.
It also reinforced the ongoing need for accessible virtual programming to keep campers consistently connected and engaged throughout the year. More than 100 campers return over the holidays for Winter Camp – a festive interlude from what's often a lonely time of year in foster care. But now virtual hangouts make the reunions far more frequent. They're an hour and fifteen minutes every Thursday, with a special guest (a pro athlete, a Disney Channel actor, a martial arts expert) and time for virtual mingling and games or crafts. In-person camp was able to pick back up in the summer of 2021 after being canceled the previous year, but the virtual hangouts continue.
Happy Trails started offering junior counselorship to teenage campers five years ago, training campers to become counselors.
Carolina Wolf was referred to Happy Trails back in 2018 as she was aging out of foster care. Now, she and her siblings are counselors together every summer – role models for campers – affectionately known as the Wolf pack. And Carolina is now a full-time employee, overseeing the year-round Trails to Success program, which offers college readiness workshops for campers. There's no "aging out" of Happy Trails for Kids.
Donate now!
www.happytrailsforkids.org
(310) 452-7979
Executive Director: Lindsay Elliott
Mission
Happy Trails for Kids is dedicated to bringing camping, connections and confidence into the lives of boys and girls growing up in foster care. Through the great outdoors, overnight summer camp, year-round extracurricular engagements,and our supportive team of counselors, children are transformed by the power of positivity and possibility and are equipped with skills and surrounded by support to live happy and healthy lives.
Begin to Build a Relationship
We know you care about where your money goes and how it is used. Connect with this organization's leadership in order to begin to build this important relationship. Your email will be sent directly to this organization's director of development and/or Executive Director.
Los Angeles County has the largest foster care population in the nation. Happy Trails for Kids provides thoughtful, unique, and unparalleled programming that creates lifelong bonds between campers, their staff, and the program graduates. Happy Trails not only addresses the need in the moment, but offers long-term support and solutions for the challenges that lie ahead for children in foster care. Actual impact is tangible and feedback from the children and caregivers involved in the program is incredibly positive. From a funder's point of view, the staff creates communication channels that are individualized, clear, and meaningful. Professional reports coupled with testimonials from program beneficiaries underscore the value and quality that this nonprofit offers to vulnerable children in our community.
Send a Foster Kid to Camp and Maybe Just Change His or Her Life
Each child growing up in foster care has their own story. And, while the trauma they experienced can't be erased, Happy Trails is changing their personal narratives and life trajectories.  
Happy Trails for Kids reminds foster children that they are resilient; they are important; and that they belong.
Each summer the nonprofit has hundreds of children waitlisted for its programs. Help Happy Trails expand its unique camp family and write a new chapter for these incredible kids.
Every $1,000 donation sends a child in foster care to summer camp and welcomes them into our year-round community of programming and support. Every $10,000 contribution sponsors an entire cabin of children.
"Long live summer!" says Lindsay Elliott, Happy Trails for Kids' executive director.
Key Supporters
Conrad N. Hilton Foundation's Foster
Youth Initiative Fund administered
by the Whittier Trust
California Community Foundation
Tailwinds Charitable Foundation
Cantor Fitzgerald Relief Fund
Salter Family Charitable Foundation
The William Gumpert Foundation
Milken Family Foundation
Barry and Wendy Meyer Foundation
Harriet Zaretsky and Steve Henry
Michael and Diane Ziering
Louis Lucido
Zolla Family Foundation
Wood Ranch BBQ & Grill
Pom Pom at Home, LLC
Corbel Capital Partners
Office of Board of Supervisor
Sheila Kuehl
Women Helping Youth