Who Will Fill the Gaps in the Immigrant's Struggle To Succeed for Themselves and Their Children?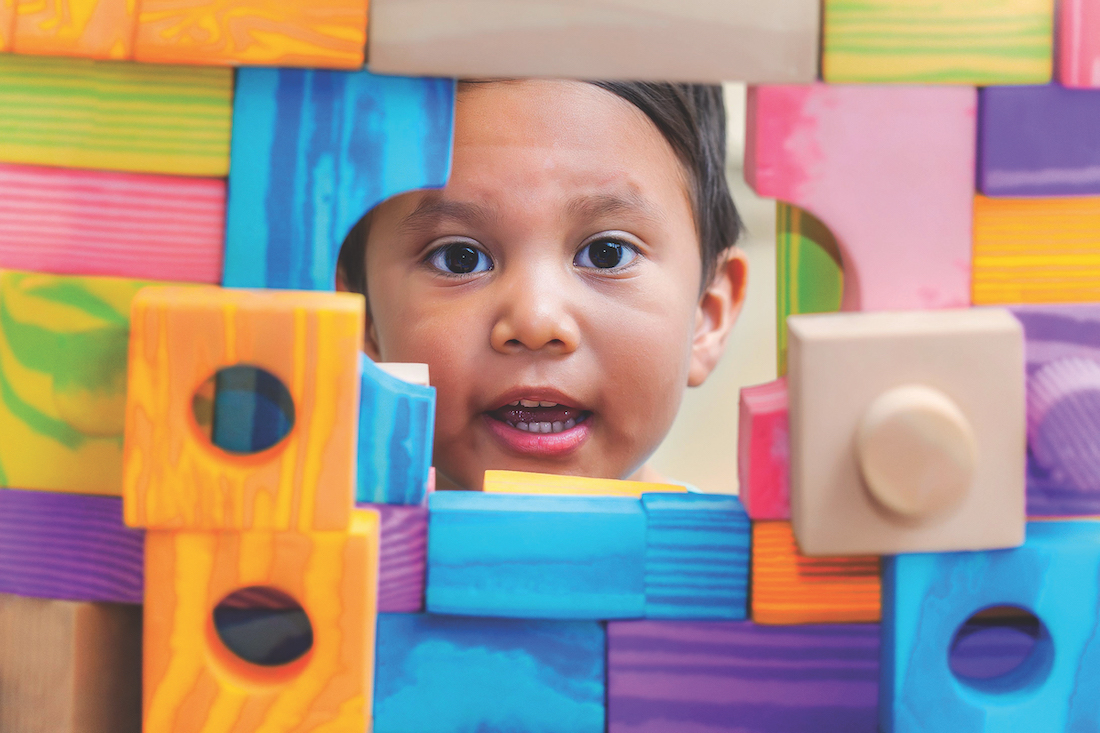 According to researchers at USC, Los Angeles is currently home to 3.6 million immigrants – making one in three of its 'residents' immigrants. While Hispanics largely dominate the immigrant population, Los Angeles is home to a diverse range of ethnic groups and cultures. In the U.S. education system, many immigrant and first-generation children are often overlooked. Without the proper funding and attention, it's common for the needs of immigrant children to be neglected. Fortunately, with the help of nonprofits, some of these gaps can close as they provide multifaceted support for those with the most need.
Gabrielle Oliveira, who studies the educational trajectory of immigrant children at Harvard University, argues that immigration can be a traumatic event for children, but education can be stabilizing. "They went through the border, for example. They've been detained or separated and a lot of trauma has happened through that," Oliveira explains. "It's an entire family that is trying to exist and heal. Education becomes this space that is probably the most stabilizing space for children."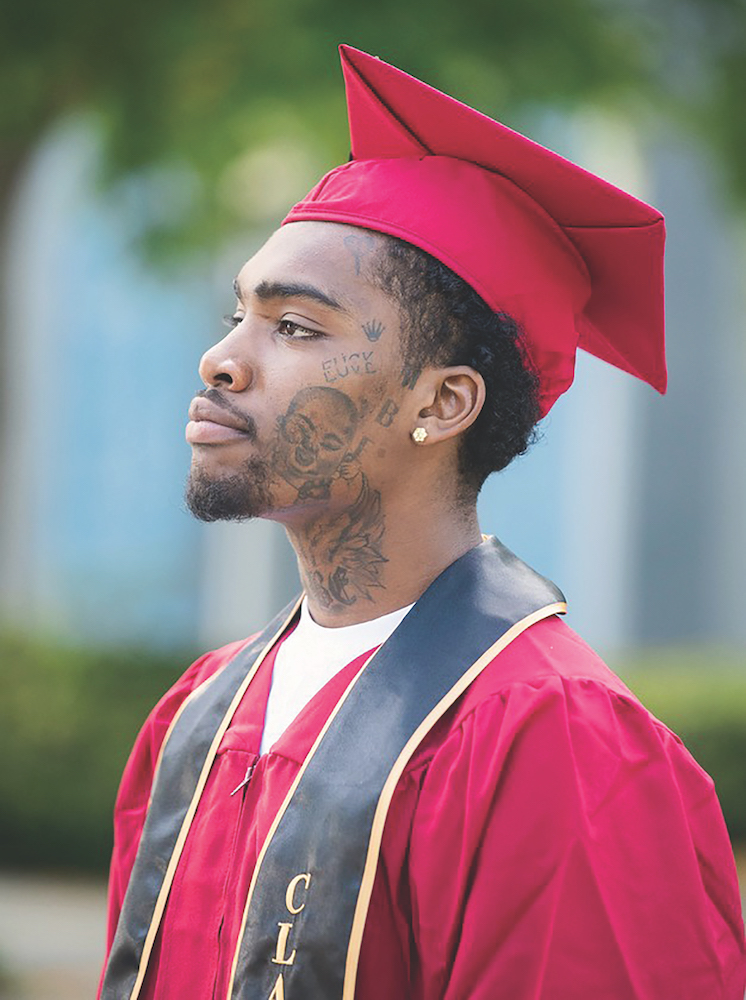 With immigrant parents struggling with language barriers, jobs, and their own societal integration, educational systems can be a helpful influence on the lives of immigrant children. "Even though there's a bunch of gaps in the schooling, it remains the space where these kids are for six or seven hours of the day, where there's a sense of safety," says Oliveira. School can be a place where children can culturally and socially bond with their peers, providing an outlet outside the family.
While English language learning is important, Oliveira stresses the importance of extracurriculars outside the classroom that are just as crucial to immigrant children's well-being. "Sometimes these students are labeled as English language learners, then there's too much focus on that. Maybe they're these amazing musicians, right? Or they have a lot of knowledge in math, and they're interested in engineering, or they want to play soccer," says Oliveira. She argues the best education programs for immigrant children are multifaceted where children can develop their own interests, often bolstered by nonprofits.
One nonprofit that is helping bridge the gap in youth development – specifically immigrant youth – is ACCESS U Foundation. With the unique challenges that first-generation immigrant children face in Los Angeles, Brad Rothenberg, the executive director of ACCESS U Foundation, explains that soccer can be a motivator that helps Latino children strive toward college. Having soccer in a child's life can be a great source of stability and a confidence booster.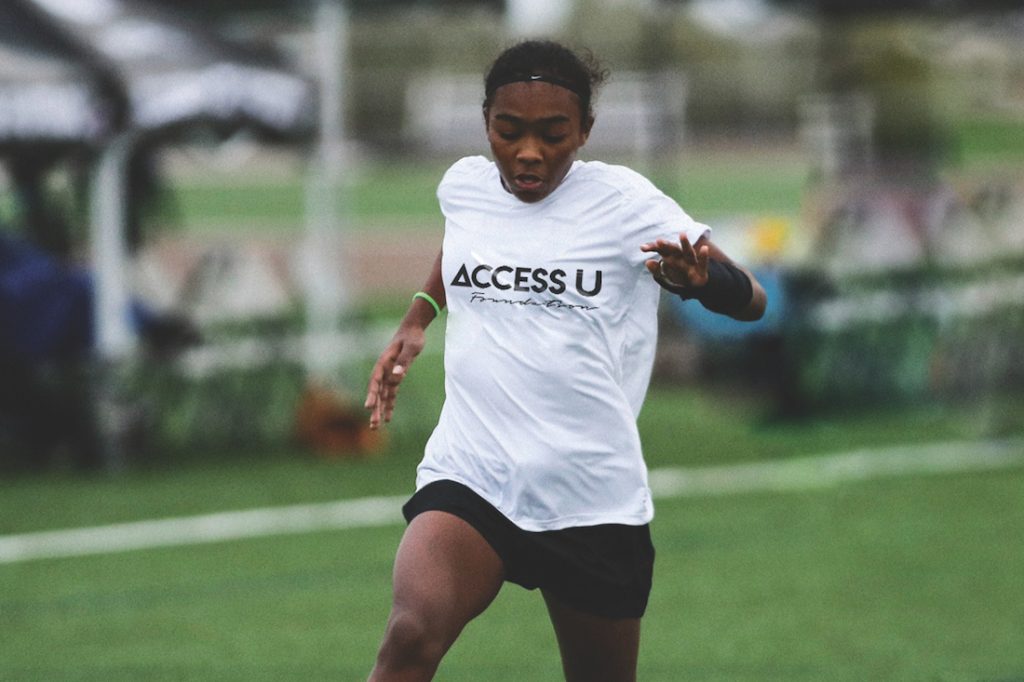 Through ACCESS U Foundation, Rothenberg helps connect Latino students with resources they need, not just on the field but academically. "In the Latin community, there's a language barrier and a cultural barrier, especially for these kids," he says. There's also a financial barrier that disadvantages Latino student athletes. "They can't pay for private tutors that we can provide. They can't pay for a private college counseling service that we can provide. And they certainly can't pay for recruiting advice." Extracurriculars like soccer can keep children on the right track, Rothenberg argues. Nonprofits like ACCESS U Foundation not only strengthen athleticism but a sense of responsibility and teamwork that immigrant children need when they arrive in Los Angeles.
For Erin Whalen, the co-founder of the Da Vinci RISE High School, the success of immigrant children can be assured through a customized program. "The biggest thing about our school is that everything is first based on personalization of services for a student. And then the second is relationships," explains Whalen.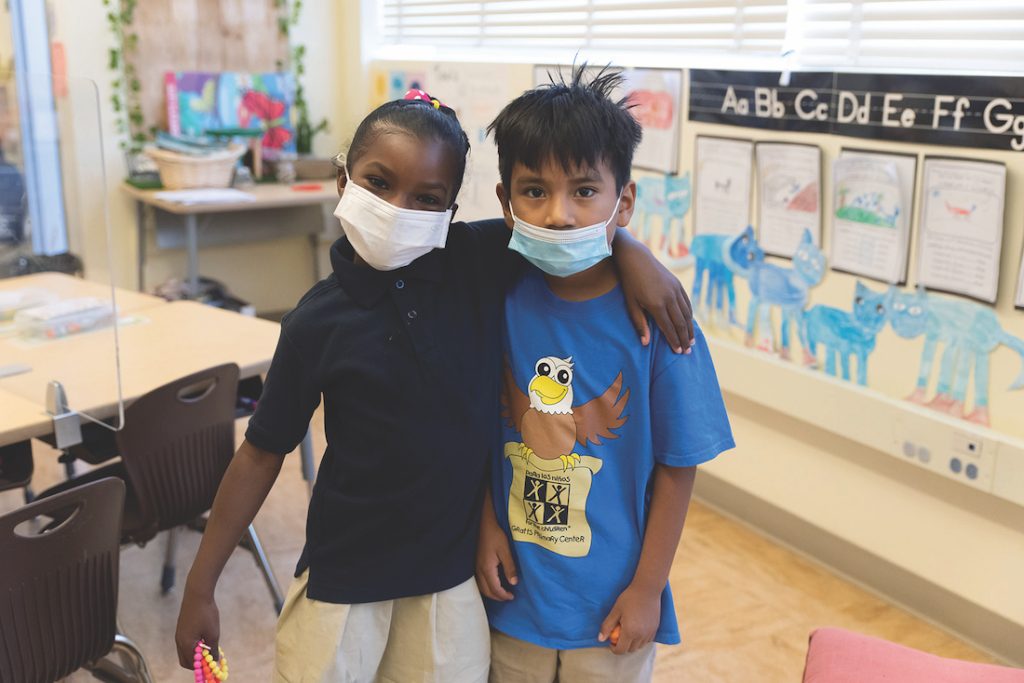 In an education system that often feels impersonal, Whalen argues that individualized attention is key to supplying a well-rounded education. "My belief is that if we could build a school with the most at-risk kids in mind, versus a school with the most stable kids in mind, we can actually create a universal design that can support any kid," says Whalen.
Support also needs to be holistic and include family wide support, which can often include legal help with immigration. "If you're coming to us from Mexico, we understand that in our intake process. We can partner you with our nonprofit partner who does direct immigration services and coaching to support you and your family, not just you, because we commit to the entire family."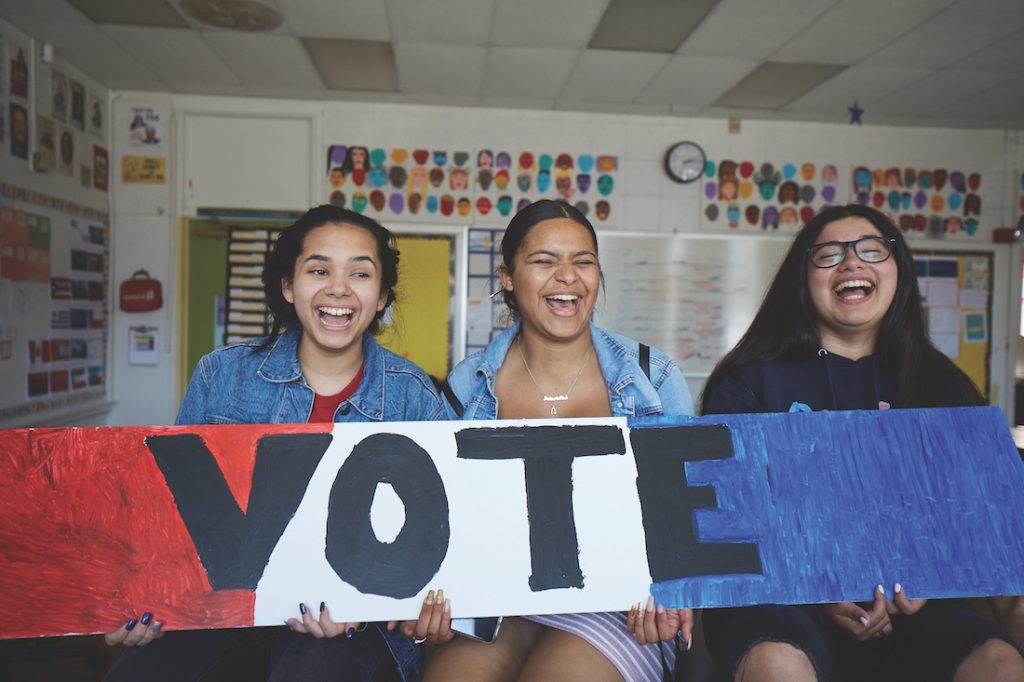 Alongside immigration support, language barriers can inform teaching. For recently immigrated children, Whalen explains that the Da Vinci RISE High School has bilingual teachers who are attuned to the specific needs of ESL students. In the case of an immigrant, Whalen says "all the teachers know that this student is working on English. We have bilingual teachers and folks who can work in that language. We're trained to support them in that, too."
On the legal front, organizations like the Children's Law Center of California also stress the importance of dual-language support when aiding immigrant children. The Children's Law Center of California is an organization that provides legal services to every child who has an open welfare case in Los Angeles County, Sacramento, and beyond. While working primarily with Spanish speakers, their efforts support Eastern European and Middle Eastern immigrants as well.
"We serve several hundred young people at any given moment, who are here, first generation, who are undocumented, who don't have status," says Leslie Heimov, the executive director of the Children's Law Center of California. "In addition to helping them secure their legal status, we have a bilingual staff, so we're able to speak with them in their original language, which helps a great deal in terms of just building trust," explains Heimov.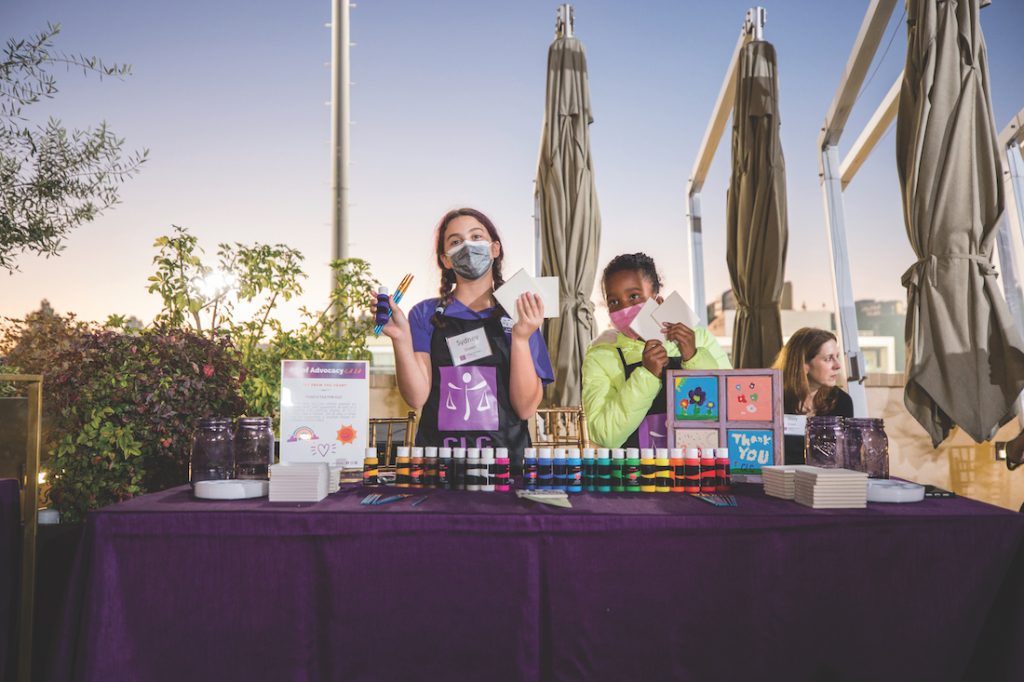 In addition to other specialty teams, the organization has an immigrant unit to assist immigrant children with their legal status. "We have an immigration unit to help our clients who are undocumented so that they can attain status before their child welfare case closes, so that they won't be in a sort of jeopardy of being deported," says Heimov.
With youth development, the organization extends aid beyond legal help. With donations, the organization can subsidize "things like summer camps, sports equipment, musical equipment, anything that is really important to child development." According to Heimov, the organization gets 100 requests for these resources a month.
Dr. Drew Furedi, president and CEO of Para Los Niños, explains that building community can help set up immigrant families for success. Para Los Niños is a nonprofit organization that operates schools that service a wide range of ages for family support. "We provide mental health case management, concrete services as needed to help with either stopping eviction or finding food. It's really been our main mission since we started in 1982," explains Dr. Furedi.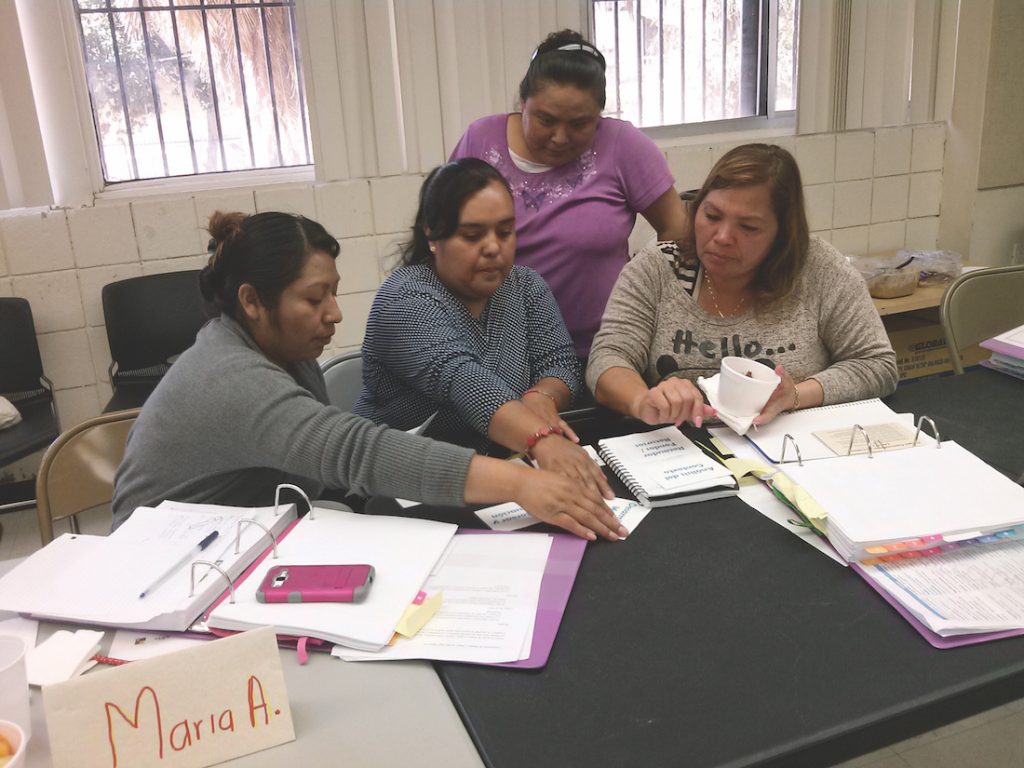 With immigrant parents often working multiple jobs, Para Los Niños ensures that children will be cared for during work hours. "These children are with us for up to 10 hours a day, at least two meals, sometimes three," explains Dr. Furedi. "These parents know that their children are getting everything that they need and are building strong relationships."
The key to success at Para Los Niños is helping children build relationships and creating a network. "Building strong relationships with children is really how we can give people the space to feel comfortable sharing what they're going through," says Dr. Furedi. "Those relationships give somebody a sense of hope, and a sense of motivation, and drive and excitement which is really key for anyone's growth."
Collette Bowers Zinn, the founder of Private School Axis, understands that one of the ways education can help immigrant children succeed is by representation in schools at every level. "We place educators of color in our private schools because our kids need to see themselves reflected in the adults in their learning environment."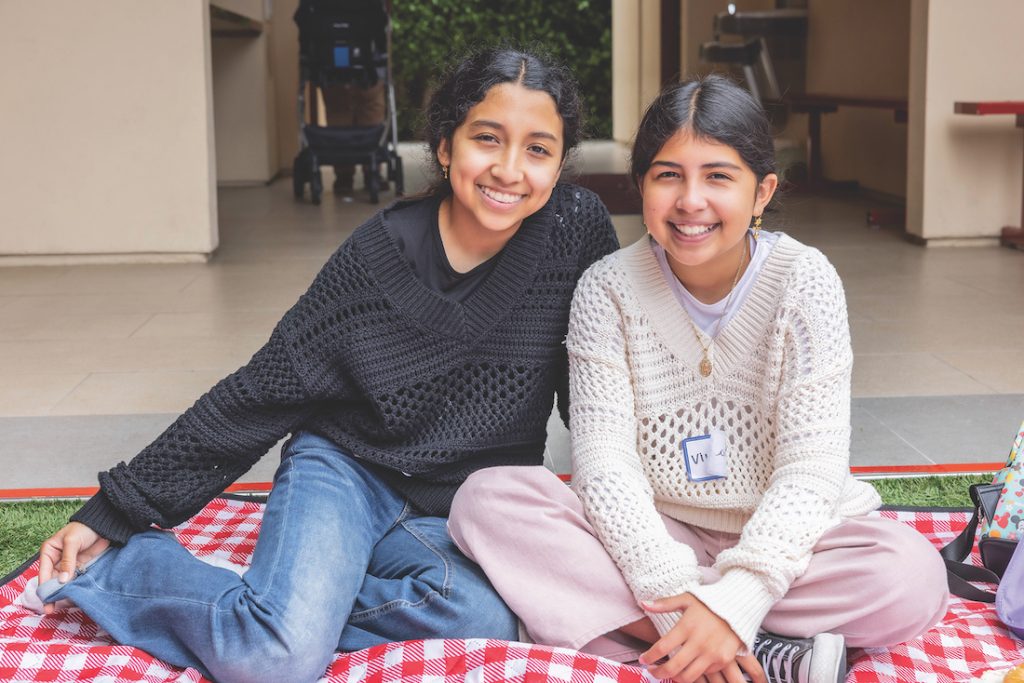 Zinn believes that bolstering immigrant faculty can motivate students. "Our goal is to have our populations that we work with reflect the populations in Los Angeles. So, we are currently trying to connect with more Latinx community organizations to be able to reach more Latinx populations."
At Private School Axis, increased representation also means language help for parents. "We do things like provide Spanish translation to our materials at our events, and we will send volunteer Spanish translators out to the schools with these families, so they can fully engage in the admissions process," says Zinn.
Millions of immigrants have built lives in Los Angeles. Immigration provides unique challenges to new students who are navigating the school system – socially and culturally. Because of socioeconomic backgrounds, immigrant children are disadvantaged in youth development. Thanks to the tireless and dedicated work of nonprofits, immigrant children can access a well-rounded education filled with language support and extracurriculars.