Venice Community Housing Is Transforming Lives Through Stable Housing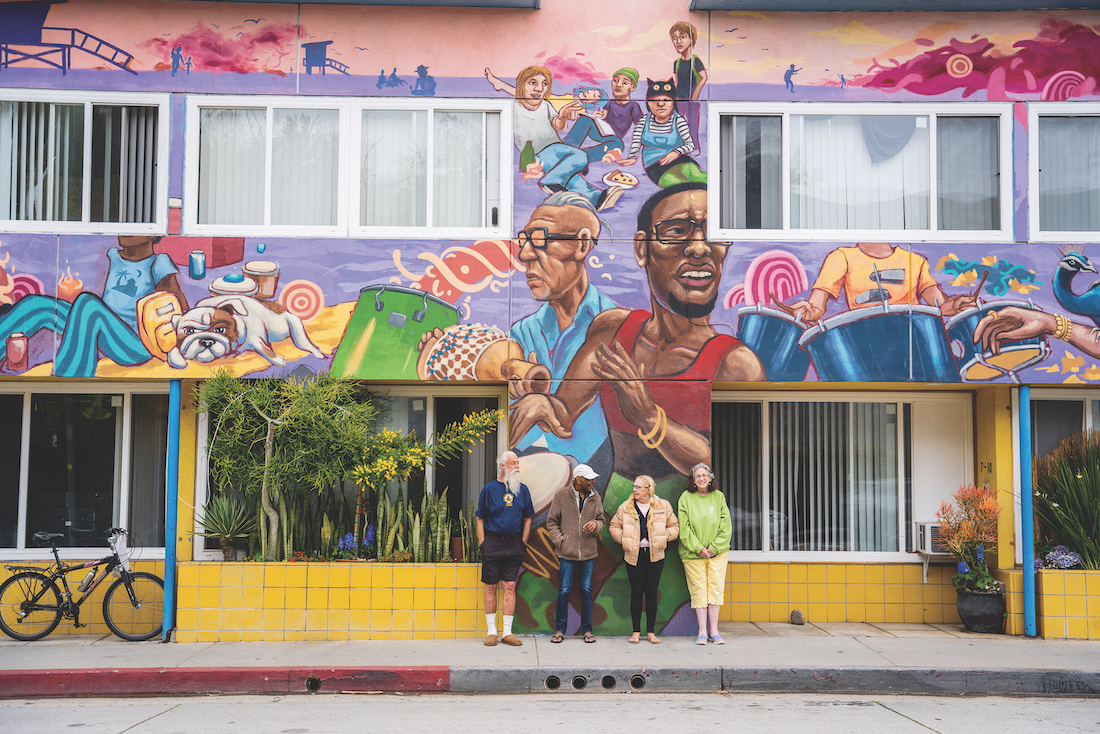 A new apartment building in the heart of Venice, California, stands as a testament to the successful work that Venice Community Housing (VCH) accomplishes on a daily basis. The formerly unhoused residents who now call Rose Apartments home are living proof that a home can be so much more than a roof over your head. It can also be a place of healing. 
Robert was blind, but he regained some of his sight after moving into the Rose Apartments and being connected to life-saving medical care. Aanti Sumaiyya suffered tremendous trauma while living on the streets and was mute as a result. Since moving into the safety of the Rose Apartments, she is able to talk and has even spoken publicly at VCH fundraising events. This is the type of transformative care that the organization offers its residents, according to Alie Kadlac, VCH's associate director of development and communications.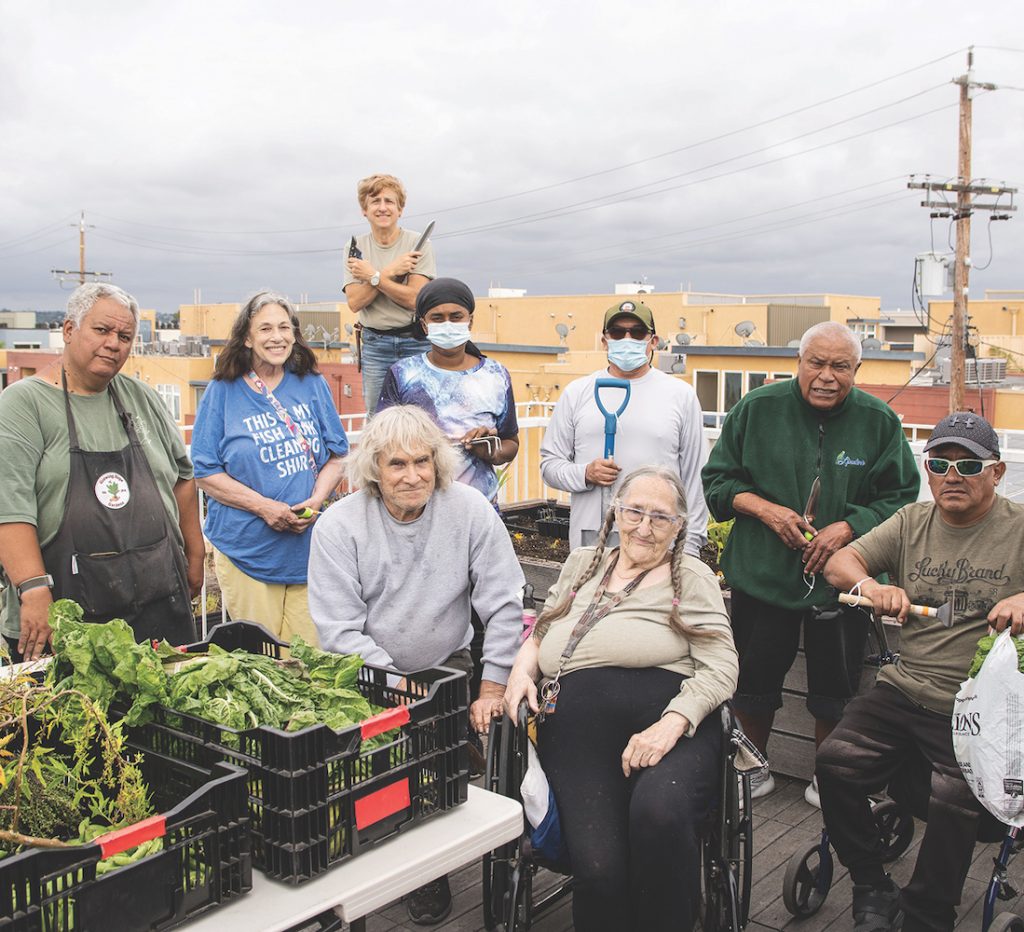 Venice Community Housing is a nonprofit housing developer and service provider that was formed in 1988 as a grassroots, community-based movement to combat rising rents, gentrification, and increasing rates of homelessness. "VCH is unique in that we provide property management, resident services and housing development all under one roof… and our tenants benefit from a continuity of services and effective communication between teams," says Kadlac.
Another important aspect of VCH's mission, and what Kadlac says sets it apart from other nonprofit housing developers, is the organization's commitment to advocacy in support of systemic change and public policies that are pro-housing. "Housing justice is a racial justice issue," she adds. "Affordable, healthy, and stable housing is a human right, and racism is the root cause of homelessness and housing injustice."
All residents who are experiencing homelessness come to Venice Community Housing voluntarily through L.A. County's Coordinated Entry System, an electronic database network. But housing is just one aspect of what VCH offers its residents.
"Our team recognizes and responds to the trauma associated with experiencing homelessness. The impacts of trauma on people's mental health are cyclical and don't just disappear once they are housed. Our case managers are flexible and responsive, and they provide support to our tenants in times of crisis throughout their entire housing journey," explains Kadlac. Supportive services include employment and food assistance, literacy workshops, youth programs, after-school care, and health and mental health care referrals. "We build community through our programs," says Kadlac, some of which bring residents together for social events like cooking or composting classes.
Success for VCH comes from getting as many unhoused people off the streets and into homes as possible and providing long-term support. In 2022, VCH maintained a 99% housing stability rate. This clearly highlights that once people move in, they are able to stay housed long term. VCH is addressing Los Angeles' housing crisis head-on and making housing first a priority.
Donate now!
www.vchcorp.org
(310) 399-4100 ext. 124
Director of Development and Communications: Milton Davis
Mission
Venice Community Housing supports and builds equitable and inclusive communities by providing affordable housing with supportive services, education, employment programs, and public policy advocacy that advances racial and economic justice.
Begin to Build a Relationship
We know you care about where your money goes and how it is used. Connect with this organization's leadership in order to begin to build this important relationship. Your email will be sent directly to this organization's director of development and/or Executive Director.
What they're doing is a beautiful thing, and I hope they reach everybody who's willing to work with them… It's all like an interwoven net that catches you and prevents you from ever going back out there again.
Help Stem the LA Housing Crisis and Build Affordable and Supportive Housing Units
The only solution to the extreme housing crisis in Los Angeles is to keep building more affordable housing, and that is exactly what Venice Community Housing (VCH) intends to do.
Your financial support will allow the nonprofit to continue to develop affordable housing to meet the urgent need. Currently, VCH is developing 500 new units and expanding its scope outside of Venice to neighboring Westside communities.
"With our new projects in predevelopment, there are funding gaps," explains Alie Kadlac, associate director of development and communications, adding that the organization's donors have a large impact by investing in VCH's work and reducing the organization's reliance on loans by providing private, permanent funds.