The Path to Help All Unhoused Women in L.A. County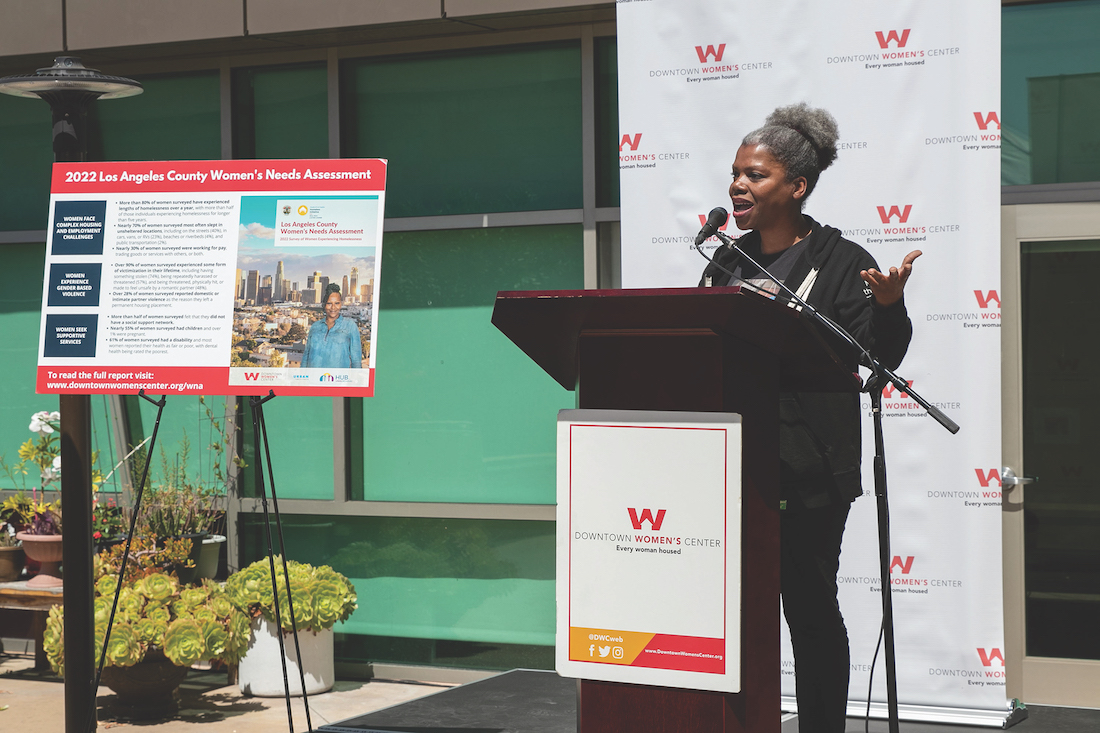 From 2013 to 2020, the number of women experiencing homelessness increased by nearly 70%, according to the Greater Los Angeles Homeless Count. Persistent factors such as domestic violence and housing affordability mean that – without community support – the number of women facing housing insecurity will continue to rise.
At the Downtown Women's Center (DWC), they dream of a Los Angeles where every woman is housed and on a path to personal fulfillment. With over 22,300 unhoused women in Los Angeles County alone, it is a very ambitious goal. But it just so happens that the DWC dream has a 99% housing retention success rate.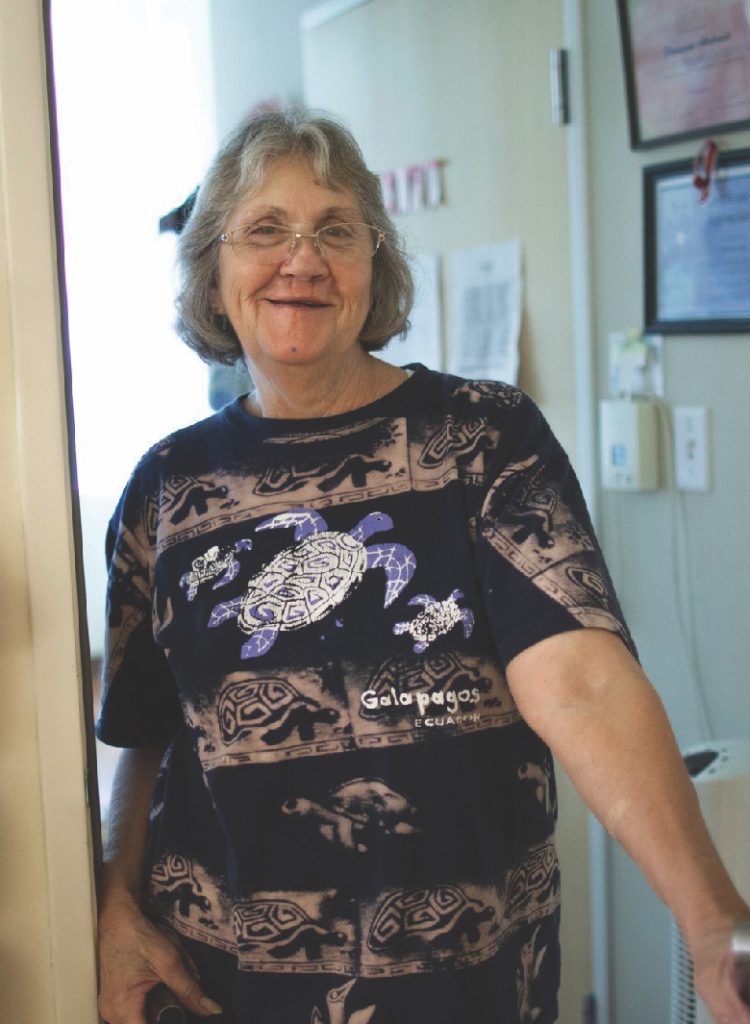 When asked about DWC's impact, Chief Communications Officer Lorena Sanchez explains that the first step is acknowledging that unhoused women represent a group with unique needs.
"For over a decade, DWC has been advocating for unaccompanied women to be recognized at the federal level as a unique subpopulation experiencing homelessness," says Sanchez. "Formal recognition of women by the Department of Housing and Urban Development, who have previously prioritized other groups such as veterans and families, will guarantee more and better data is collected that can inform strategies and ensure resources."
What the data show in a stark and alarming revelation is that gender-based violence is not only a common driver of women's homelessness but that it remains a threat if women remain unhoused.
DWC empowers women experiencing homelessness through programs that focus on housing, wellness, employment, and advocacy. To date, the nonprofit has grown these services to reach 27% of all unhoused women in Los Angeles County.
But acknowledging the unique needs of unhoused women is only one part of the DWC strategy. According to Sanchez, the secret DWC ingredient is their supportive services, particularly a strong peer support network.
"Our trauma-informed approach to supportive services is centered on safety, community, and respect," says Sanchez. "Having someone to turn to, who understands your experiences, can be a transformational experience. It can be the difference between accepting help – moving toward a life of stability – or falling into chronic homelessness."
In fact, peer support services are at the heart of DWC's Every Woman Housed Initiative, a strategy that targets Los Angeles' most vulnerable neighbors: unsheltered women of color living in the Skid Row Community. Senior Peer Support Specialist Adelene Bertha initially joined the team to help pioneer a new housing model for 100 women on Skid Row. Bertha's experience of homelessness as a teenager shaped the program's service delivery model, shifting it from a step-by-step process to an adaptive, culturally responsive, and client-led practice.
With team members like Bertha and compassionate community partners, DWC gets closer every day to providing support for all unhoused women in Los Angeles County.
Donate now!
downtownwomenscenter.org
(213) 680-0600 ×2801
Chief Executive Officer: Amy Turk
Mission
The Downtown Women's Center (DWC) envisions a Los Angeles with every woman housed and on a path to personal stability. Its mission is to end homelessness for women in greater Los Angeles through housing, wellness, employment, and advocacy.
Begin to Build a Relationship
We know you care about where your money goes and how it is used. Connect with this organization's leadership in order to begin to build this important relationship. Your email will be sent directly to this organization's director of development and/or Executive Director.
As a devoted advocate for the empowerment of women, I find tremendous purpose in supporting the Downtown Women's Center. Witnessing the unwavering strength of the women it serves, my heart swells with gratitude for the opportunity to play a role in their journey towards healing and self-renewal. The upcoming opening of Oatsie's Place, a permanent supportive housing site named for my dear friend and ardent DWC supporter, Marylouise Oates, fills me with immense joy and hope. Oatsie's Place will serve as a haven, where each woman can embrace her worth, unlock her potential, and discover newfound independence.
Your Support Can Help Get Every Woman Housed
The increasing rates of homelessness for women in Los Angeles County have been outpacing men since 2013. Yet, resources to provide for these women still remain limited. Downtown Women's Center (DWC) is using your generosity to change lives.
In the next year, DWC is opening two new residential developments, one in North Hollywood and one in Van Nuys. With your help, up to 100 more women will have safety and security, receiving case management services and peer support. For $15,000, you can fund all the services to support a resident for an entire year and empower a previously unhoused woman to start a new, more empowering chapter of her life.
Key Supporters
Elizabeth Karatz Faraut
Marylouise Oates and Robert Shrum
Scott and Diane Weingarten
Conrad N. Hilton Foundation
Vera R. Campbell Foundation
Joanna Perlman
Crawford Family Foundation
Eleanor and Glenn Padnick
Eileen and Bob O'Leary
Silton Family Foundation
The Ronus Foundation
Blue Shield of California Foundation
Shelli Herman and Stewart Gleischman
Sara and Sam Brenner
Wendy Lees and Tom Boyle
Kristen Stewart
The Rose Hills Foundation
The Ralph M. Parsons Foundation
Maria Bamford
Wurwand Foundation