Scholarships are a Lifeline for BIPOC Youth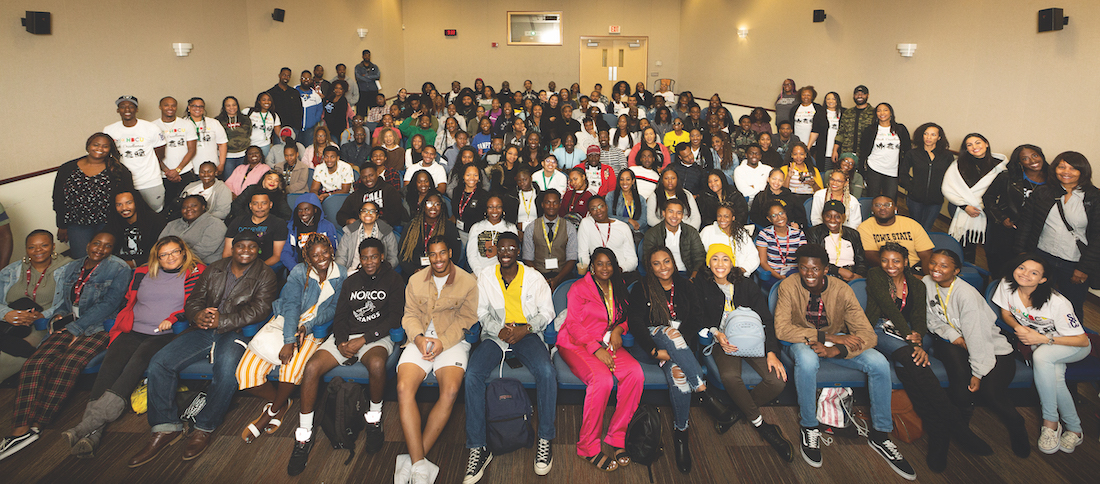 Before Yasmin and Greg Delahoussaye started securing scholarships for youth of color through their nonprofit Educating Students Together (EST) in Los Angeles, they had been focused for 30 years on delivering tours for students interested in historically Black colleges and universities.
Both Yasmin and Greg knew that higher education was the ticket to climbing the socioeconomic ladder and building generational wealth.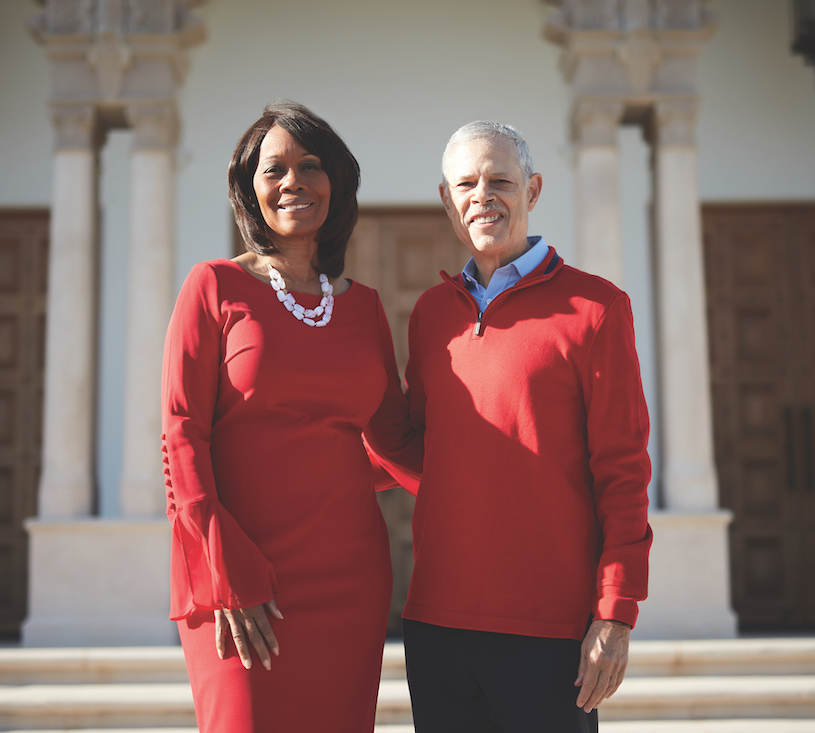 But then right before the pandemic descended on the world, the growing gap between students' interest and their ability to afford to attend school became too glaring to ignore.
"More and more young people were telling us they loved the school but they just couldn't afford to attend," Greg said.
Seeing that there was a much greater need to provide young people with financial aid, the Delahoussayes pivoted their nonprofit to create scholarship opportunities for students who otherwise wouldn't be able to afford college.
EST provides a host of college preparatory resources and financial aid to qualifying low-income BIPOC (Black, Indigenous, People of Color) students beginning in their junior year, with ongoing support through college and afterward.
Of the students who participate in EST, 100% have been accepted into four-year schools. Last year, 64% of their students received full-ride scholarships – valued at around $4.3 million. Over the previous three years, students have received almost $11 million in scholarships.
In January, Yasmin and Greg will receive the Fiat Lux from UCLA, an award to honor them for how many Black and Brown students they have helped mentor and support who have gained admittance to UCLA.
Yasmin and Greg discuss the importance of philanthropy and nonprofits in helping youth go to college, avoid student debt, and navigate the roll-back of affirmative action.
The Giving List: Student loan debt; the Supreme Court ruling on affirmative action. Higher education sometimes gets a bad reputation. How do you assess its worth today?
Greg: We recognize, without question, the value of education, not just for the students that we serve, but also for ourselves. When we started out, we didn't have much in terms of financial resources. Education changed that. Education also changed the lives of our children.
Yasmin: We're working with underserved populations, low-income, and foster youth, and helping them understand that there is a pathway to education, even if their parents don't have the money and can't write a $60,000, $70,000 or $80,000 a year check – what it costs nowadays to go to college. For our low-income and first-generation college students, the barriers to college seem insurmountable. To me, a just society means that we are providing access to higher education for everyone, regardless of their ZIP codes.
Greg: We're not only about giving scholarships, we're trying to help young people develop generational wealth, so that families cannot just survive, but thrive, which has been a huge issue in this country.
Yasmin: And let me just address the Supreme Court ruling on affirmative action. It is going to be devastating for students of color. Back in 1995 when Proposition 209 was passed, which then went into effect in 1996, 10,000 African American students graduated from L.A. County high schools. Ninety-six were admitted to UCLA, and of those, the majority were athletes. Recently, the chancellor of UCLA said his university is just now getting back to the 1996 level of admittance for African American students. That's 25 years later. Those numbers should be way higher.
TGL: What are some of the barriers to the students you help?
Yasmin: When we asked parents about the challenges they faced trying to send their children to college, their responses surprised us. They had their own student loan debt that they were dealing with, and they didn't feel like they could take on more debt. When we drilled down into the $1.7 trillion owed in student-loan debt, we found out that 58% was owed by women, primarily single women. Just about every single kid in our program lives in a home with a single parent.
TGL: How do student loans affect the families you help?
Greg: Student-loan debt is crushing. We're talking about families and communities that don't have financial resources. The problem is they don't have a choice. The only way their kids are going to college is with a scholarship. They can't afford to take on more debt with student loans.
Yasmin: Student-loan debt affects your credit, your ability to pay your rent, buy food, and other necessities of life. Plus, it's stressful. When you have this bill that's hanging over your head every single month, it weighs on your mind.
Greg: That's why we also have an extensive financial literacy program that they participate in, so that when they start making money, they're not in student-loan debt. They know how to invest their money and grow wealth that can benefit them and future generations.
TGL: The Supreme Court ruled 6-3 in June 2023 to end affirmative action in college admissions. The decision ended a four-decade precedent that allowed colleges and universities to consider applicants' race in admissions. How does the decision impact the students you work with?
Yasmin: This is going to have a devastating impact on opportunity and diversity on college campuses. Our college campuses are going to be less diverse. Most of the high-achieving students of color, who have studied really hard and done everything society has asked them to do, will not have an opportunity to go to any of these colleges without extra guidance and support, which costs money.
TGL: How would you like to see the giving community step up to help ensure kids of color are getting into college?
Yasmin: I would call on social impact investors to invest in the community and provide funding and support, so more students of color can have access to college counselors, which will be key in improving their chances to get into a high-ranking university, especially now that affirmative action has ended. Additionally, we need social impact investors to fund financial literacy classes for our youth of color and their families to teach them best practices with budgeting, investing, credit cards, and learning how to build generational wealth.
Greg: We're doing amazingly good work with very little resources. Imagine what we could do if we had the resources. We would be able to evolve this program into something much more impactful for young people and would be able to increase their quality of life exponentially.