Private School Axis Creates Equitable Access for Students of Color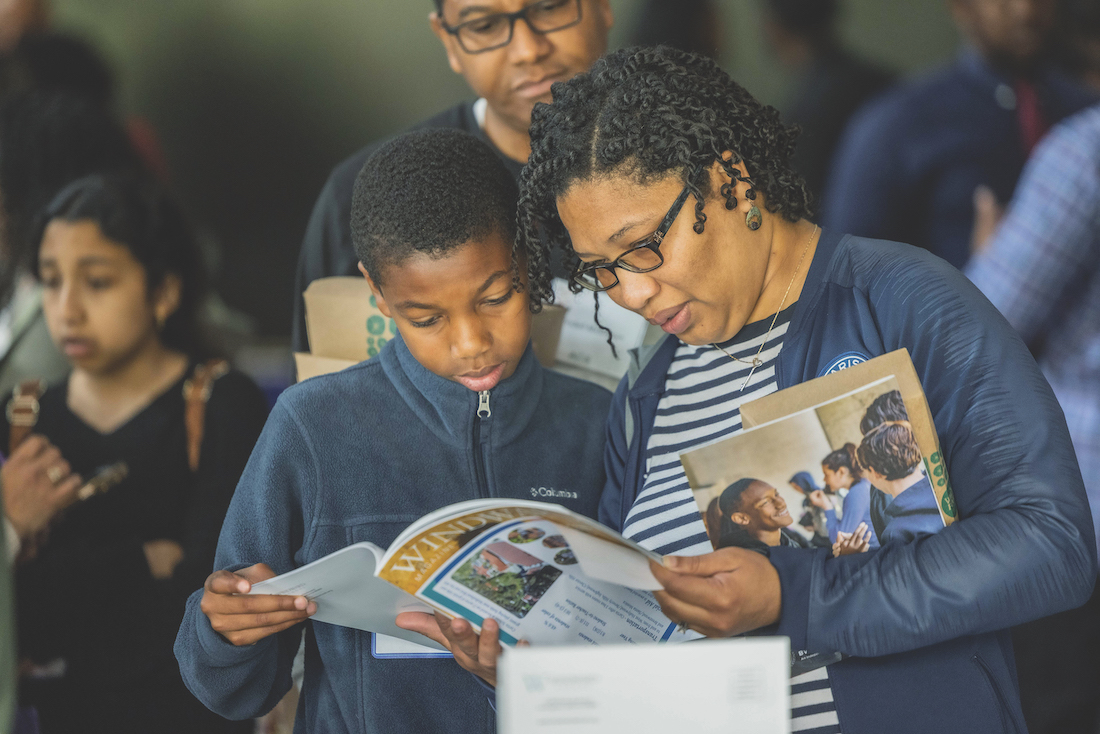 Collette Bowers Zinn, a fourth-generation educator and former litigator, founded the nonprofit Axis in 2020 to address persistent disparities in education. A Los Angeles private school graduate herself, former school administrator for 15 years, and now a private school parent, Bowers Zinn has a firsthand understanding of both the transformative power of world-class education and the challenges of being a student of color in predominantly white schools. 
"I feel that children that fall all across the spectrum of privilege should feel what I got to feel: loving my education," Bowers Zinn says. "That is why Axis is lighting the path to equity in education by ensuring that independent schools are diverse and inclusive spaces that prepare our students to work constructively across all differences."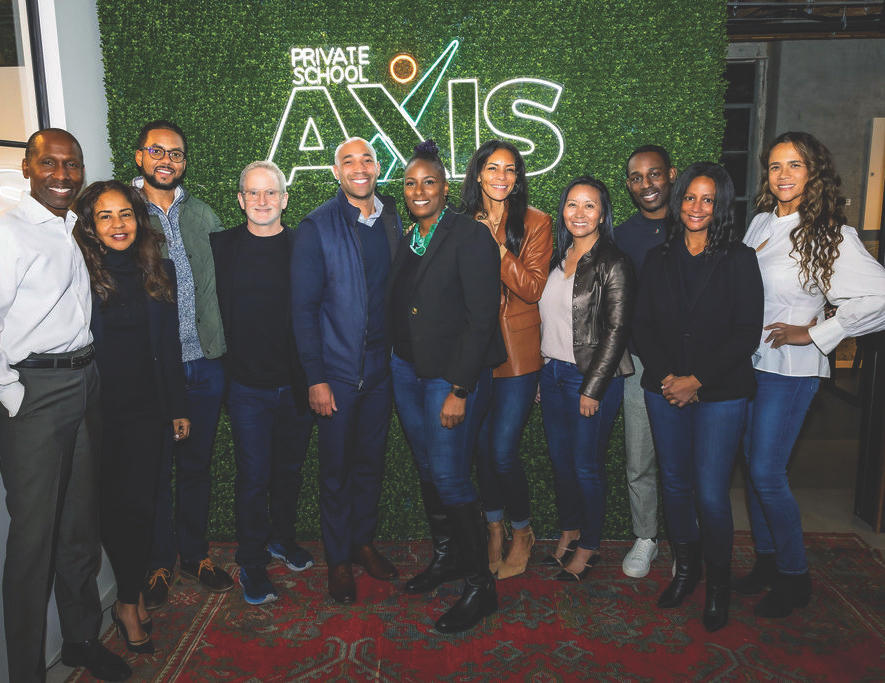 Axis partners with 35 local independent schools to help a growing number of underrepresented students of color and their families access, navigate, and thrive in schools that fit their needs. The nonprofit has grown from serving 10 students in its first cohort to 46 students in its third cohort. Axis stays with the students and families in its cohorts for the duration of their independent school education.
Axis' relationships with families form during a year-long process where the nonprofit guides, supports, and represents students and families of color throughout the admissions process. Among their second cohort, 93 percent of Axis students were accepted into an Axis Partner School and every family who needed financial aid had their financial needs fully met.
Once students are enrolled, Axis keeps in frequent communication with their families, helping them navigate the independent school system and ensuring the most successful outcomes. Axis' outreach includes a "Welcome to Independent Schools" event, an annual conference for BIPOC students and educators, and personalized support through phone calls, emails, text messages, and in-person meetings.
"Axis made [the admissions process] less scary and intimidating for people like us who are not traditionally served at these schools," says a parent in the program. "Throughout the whole process, it just felt like family."
In addition to working directly with students and families, Axis works with schools and educators to make the schools more equitable and inclusive spaces. This year, they are launching a first-of-its-kind Diversity, Equity, Inclusion, and Accountability (DEIA) accreditation, which schools can participate in to strengthen equitable educational practices in their school communities.
Axis also places educators of color in their partner schools by helping them apply for jobs at those schools and supporting them in their roles once hired.
"My team and I are deeply passionate about equity and access in education," Bowers Zinn says. "Every scientific educational study shows that diversity and equity are key to optimal learning outcomes for all students.
Donate now!
www.privateschoolaxis.org
(310) 729-9139 ext. 103
Director of Operations: Kiki Walker
Mission
To create pathways for underrepresented students and families of color to access, navigate, and thrive in private education.
Begin to Build a Relationship
We know you care about where your money goes and how it is used. Connect with this organization's leadership in order to begin to build this important relationship. Your email will be sent directly to this organization's director of development and/or Executive Director.
Axis is opening doors to opportunities at schools like ours for families that may not have known or felt comfortable pursuing those opportunities, or never felt like schools like ours were places that they could be comfortable in and make their own.
Invest in Equity: Educational Resources for Students of Color
Students of color benefit greatly from the individualized attention and resources available in independent schools. Research from the Center for American Progress shows that when BIPOC students attend better-resourced schools, they are more likely to graduate, enroll in college, and find good jobs. However, the cost of independent schools remains a barrier to access for many families. In addition to tuition, supplementary costs such as books, technology, uniforms and student activities can add an additional 30% in unexpected expenses for families attending independent schools. These supplementary costs are often difficult for families to predict and plan for and can be an undue financial burden that hinders a child's educational journey.
Axis has launched the Axis to Equity Fund to help the families in its cohorts who are financially unable to meet these supplementary expenses. With a goal of raising $100,000 by the end of 2023 to fully fund Axis to Equity, they are asking individual donors to donate $2,000 to help them reach this important goal. Donations ensure that financial strain on families is alleviated and every Axis student, regardless of their background or financial circumstances, has the chance to excel and thrive academically and personally.
Key Supporters
California Community Foundation
Capital Group
J.P. Morgan
One Race Global Film Foundation
Brotherhood Crusade
The Center for Early Education
UCLA Lab School
Brentwood School
Campbell Hall
The Buckley School
Westfield
Marlborough School
Lisa Field and the
Field Family Foundation
Vicki and Jim Mercer
Cindy and Bob Broder
Doreen and Don Oleson
Matthew Karatz
Byron Allen
David Regan
Anita and Corey Martin
Evis and James Shaffer