Over a Century of Inspiring Harmonies and Transforming Lives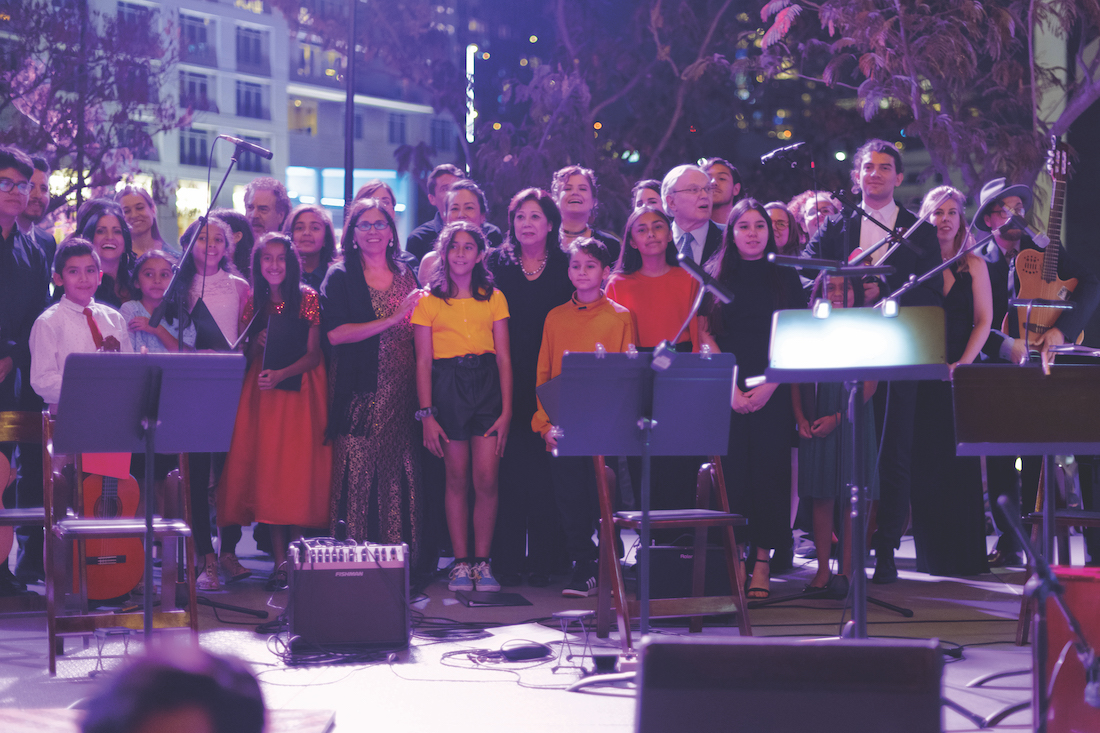 When the Lalin Family's four school-aged children get restless, they don't watch television or browse social media, they play music together.
"You should see us jamming at home, we have such a good time," says Clarissa, the oldest at 15, who plays the flute.
All four of the Lalin kids found their love of music while being trained and nurtured at the Neighborhood Music School located in a historic Queen Anne Victorian in Boyle Heights, Los Angeles. Since it was founded in 1914 as a settlement house, the music school has maintained the tradition of providing free and low-cost one-on-one music lessons to multicultural community neighbors regardless of cost for over a hundred years.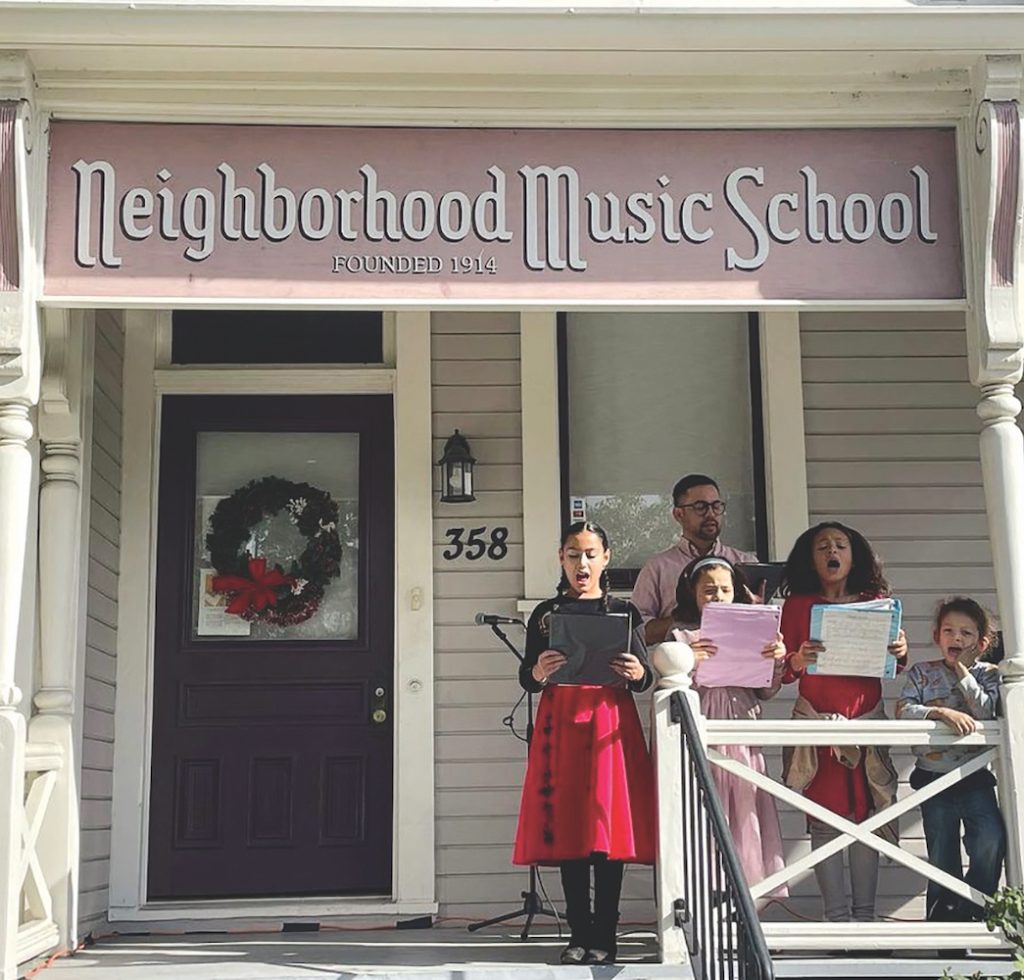 Typically, private musical instruction is very costly, and learning to play an instrument requires a deep financial investment, according to Karen Louis, the school's executive director. The Neighborhood Music School removes financial barriers to musical development by offering a strategically affordable tuition (starting at $68/mo), as well as a Student Scholarship Program that provides a sliding-scale tuition discount of 20% to 95%. The school gives out $70,000 worth of scholarships per year.
Learning to play a musical instrument can be life changing. A Northwestern University study (from their Auditory Neuroscience Laboratory) reflects what the science world has been touting: musical training can change brain structure and function for the better. It can improve long-term memory and lead to enhanced reading ability for those who start young. There are similar stellar benefits for adults.
"Whether you're 6 or 76, we provide the tools to help folks grow and develop musically no matter what, regardless of the family budget," Louis says. "It's not just about the music instruction, it's about the connection of the community and the mentorship with the teaching artist."
The school enrolls roughly 350 students, employs 22 teaching artists, and has six recitals a year. The school also provides tuition-free group classes to the community, including a class on early childhood music and movement, a music jam for beginners, and a songwriting course.
"My kids have developed their passion for music here and it has shaped them musically," Adelaida Lalin says.
The Lalin children – Clarissa, 13-year-old budding songwriter, pianist Jacob, 12-year-old violinist Sofia, and 8-year-old singer/piano player Nathalia – would not have been able to take music lessons without the largesse, dedication, and passion of those at the Neighborhood Music School.
This passion extends to their board as well. Germaine Franco, a Neighborhood Music School board member, who won a 2023 Grammy for composing the score of Disney's animated film Encanto, took students this past spring to Walt Disney Concert Hall to sing songs she wrote from the Disney-Pixar movie Coco with the Los Angeles Master Chorale.
"This school creates this amazing environment for the kids to grow and to develop as musicians," says Alex Lalin, the
children's father.
Donate now!
www.neighborhoodmusic.org
(323) 268-0762 Ext 7
Executive Director: Karen Louis
Mission
Our mission is to not only teach music, but to help our students develop the joys, wonders and skills that passively arise from a multi-faceted music education.
Begin to Build a Relationship
We know you care about where your money goes and how it is used. Connect with this organization's leadership in order to begin to build this important relationship. Your email will be sent directly to this organization's director of development and/or Executive Director.
I love Music. It is so beautiful, makes me calm and creates wonderful feelings and draws great pictures in my imagination. I can express feelings through Music in a language that people from all over the world can understand.
Changing Lives THROUGH MUSIC
Carrie Stone Freeman founded the Neighborhood Music School with a gift of $1,000. Carrying that tradition full circle a century later, a $1,000 donation is enough to pay for a student to have an entire year of music instruction.
"When someone makes a gift of $1,000, they are investing in the future of the community and music as a whole," says Karen Louis, executive director of the Neighborhood Music School.
Donations will be matched up to $10,000 by the Youssef and Kamel Mawardi Fund and donors will receive invitations to the recitals and special events, such as Sunday tea in the school's rose gardens and its annual benefit event which will be held on Saturday, February 10th, 2024 at the LA River Center.
Key Supporters
May and Stanley Smith Charitable Trust
Sarnat-Hoffman Family Foundation
In-N-Out Burger Foundation
Kaiser Permanente
MYDAR Foundation
Glass Half Full Foundation
Mental Insight Foundation
Aviv Foundation
The Louis and Harold Price Foundation
Renaissance Charitable Foundation
The Battery Foundation
CASA organizations throughout California
Foster Care Research Group at the
University of San Francisco
11 California Family Foundations
Over 350 Individual Donors