Making College Dreams Come True for Underserved, Talented Student-Athletes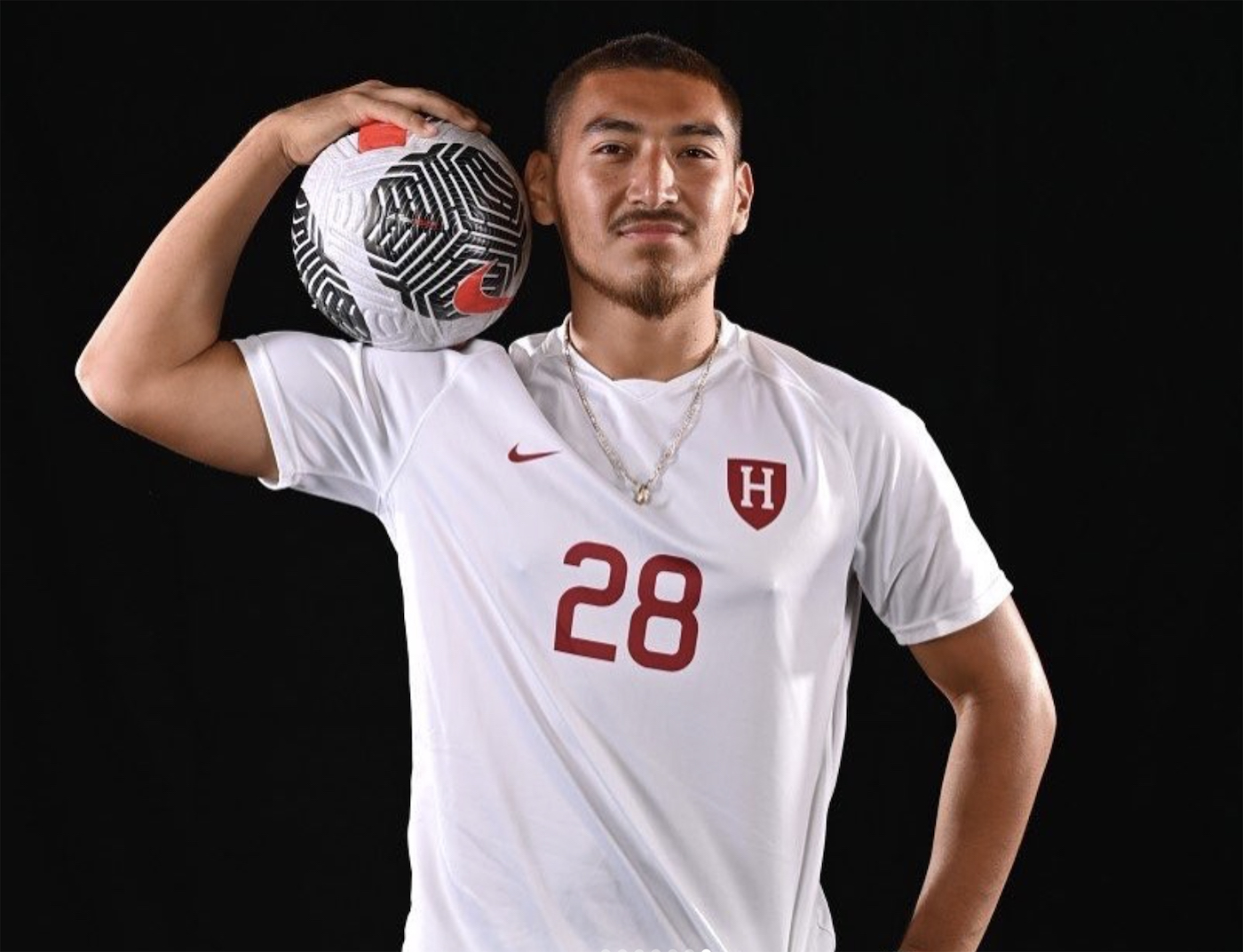 Julie López played soccer for as long as she can remember. Growing up in a family of seven in Sylmar in the San Fernando Valley, she watched her brothers play soccer and fell in love with the sport. 
"I remember going to my brother's games with my father and seeing the love he had for the game, getting noticed and recognized, feeling proud for him and wanting to be where he was at," says López. "It was a goal of mine… My dad never thought I actually wanted to play."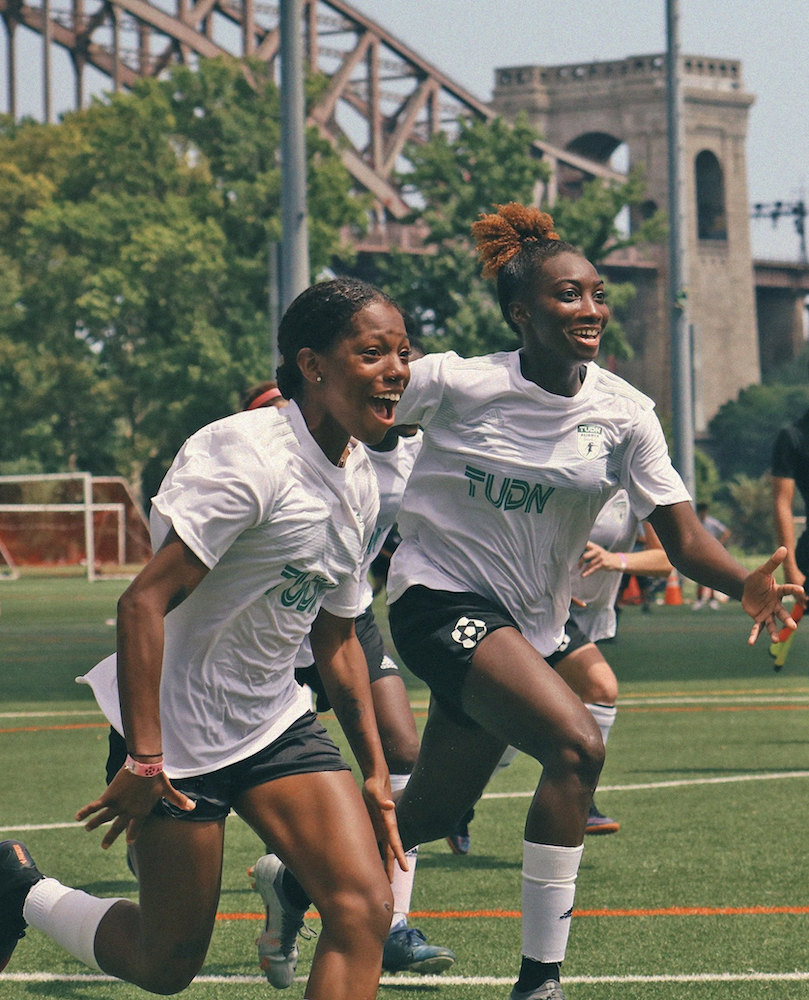 At the urging of her brothers, López attended a tryout for Hispanic players. Her determination and abilities caught the eye of coaches and mentors with the ACCESS U Foundation.
The ACCESS U Foundation helps talented soccer players from Latino and Black communities access their college academic and athletic dreams with resources that are otherwise inaccessible or unaffordable. The nonprofit not only connects low-income student-athletes with recruiters and college coaches through a network of extensive contacts, they also spend four years mentoring students through the admissions process and college academics.
"In Black and Latino communities, there are elite soccer players who are not being scouted," said Brad Rothenberg, CEO of ACCESS U Foundation, noting that college soccer recruiters often draw from a network of expensive athletic academies that require dues, travel, and equipment. These high-priced academies often overlook talented, low-income players. "To play soccer in this country, you have to pay your way in," he says.
This is especially true for women's college soccer, where women of color are underrepresented. ACCESS U turned its focus to female athletes in 2022.
For López, ACCESS U's guidance helped her dreams come true. Not only did she travel to India and play for the Mexican National Team in the 2022 FIFA U-17 Women's World Cup, she also started at Long Beach State as a freshman this past fall.
Since its inception in 2016, ACCESS U has helped more than 100 student-athletes attend college at institutions like UCLA, UC Berkeley, Harvard, and Duke. Fifty are currently playing college soccer with over 12 playing in the last two NCAA Division I tournaments.
"If we get a kid into our foundation, we will change their lives," says Joaquín Escoto, ACCESS U co-founder.
Noel Ortega, a high school standout in Van Nuys, credits his ACCESS U mentor for turning the possibility of playing Division I soccer in the Ivy Leagues into a reality.
"He would be in constant communication with the college coaches and always advocated for me as a soccer player, student, and most importantly, a human being," says Ortega, now a financial analyst at Goldman Sachs. "The experiences that I lived at Cornell University will stick with me forever and that journey was thanks to everyone that made it possible at ACCESS U."
Donate now!
www.accessufoundation.org
(415) 305-5575
CEO ACCESS U Foundation: Brad Rothenberg
Mission
ACCESS U believes that every soccer player deserves a chance to succeed. We provide Black and Latino scholar-athletes with mentors who guide them through the college recruitment process and help them fulfill their academic and athletic potential and succeed in education, work and life.
Begin to Build a Relationship
We know you care about where your money goes and how it is used. Connect with this organization's leadership in order to begin to build this important relationship. Your email will be sent directly to this organization's Director of Development and/or Executive Director.
ACCESS U creates a more inclusive and equitable environment in college sports, offering high school students opportunities to improve their lives and fostering a stronger sense of unity within the college soccer community. ACCESS U opens doors too often closed to young people dreaming big.
Help Level the Playing Field for All Student Athletes
Many standout student-athletes in Latino and Black communities never get a chance to be recruited to play their sport in college because it is unaffordable or not accessible to them. ACCESS U helps them fulfill both their college academic and athletic dreams.
It costs ACCESS U $12,500 to help level the playing field for one student-athlete. This provides academic support, college guidance, and mentorship to guide them through the college recruitment process over the four years of high school and to help them succeed in education, work, and life.
The Foundation is seeking $500,000 to double their current roster of 40 female athletes in the coming year and continue supporting male athletes. They are seeking a $3 million goal over the next three years to continue their mission of serving 100 students per year and to expand with recruiting tournaments, enrichment programs for college freshmen, and other resources.
Key Supporters
Adidas
Allstate Insurance
Chevron U.S.A. Inc.
Dick's Sporting Goods
Ford Motor Company
PepsiCola Team of Champions
Dena Fischer Trust
For Soccer Ventures
Yours In Soccer Foundation
Rothenberg Family Foundation
Judge James and Jessica
Dabney Family
Emily and Phil Ginsburg Family
James Horowitz
Jared and Katherine Doumani
Jennifer Betti and Peter Jackson
Over 100 additional donors