Five Keys: Incarceration Meets Aspiration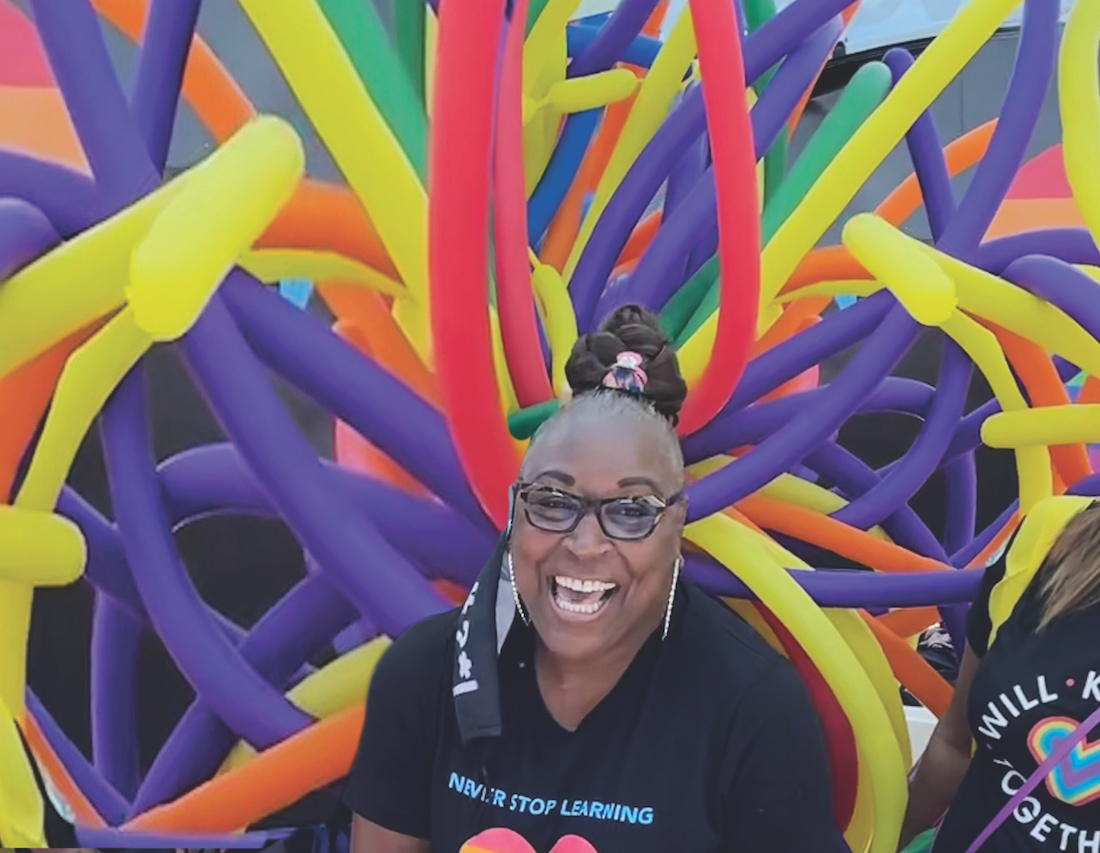 "Hope." This overworked noun can read like a blasé greeting card shorthand to those who have no need of it. For Tammy Johnson – who spent 28 years in prison for a murder her abuser committed – "hope" was the high-octane fuel powering her decades of determined self-work. "We help everybody," she says today with cheery swagger. Johnson is Program Director for Home Free, transitional post-prison housing for unjustly incarcerated women; an initiative begun in 2020 by San Francisco nonprofit Five Keys. In their own words: Five Keys provides traditionally underserved communities the opportunity to improve their lives through a focus on the Five Keys: EDUCATION, EMPLOYMENT, RECOVERY, FAMILY, COMMUNITY.
But Five Keys' inaugural mission began in 2003 with education as its theme, the nonprofit launching the first accredited charter high school in the U.S. to provide diploma programs for adults in California county jails. Lack of a high school diploma has long had a statistical correlation with incarceration and repeat offending.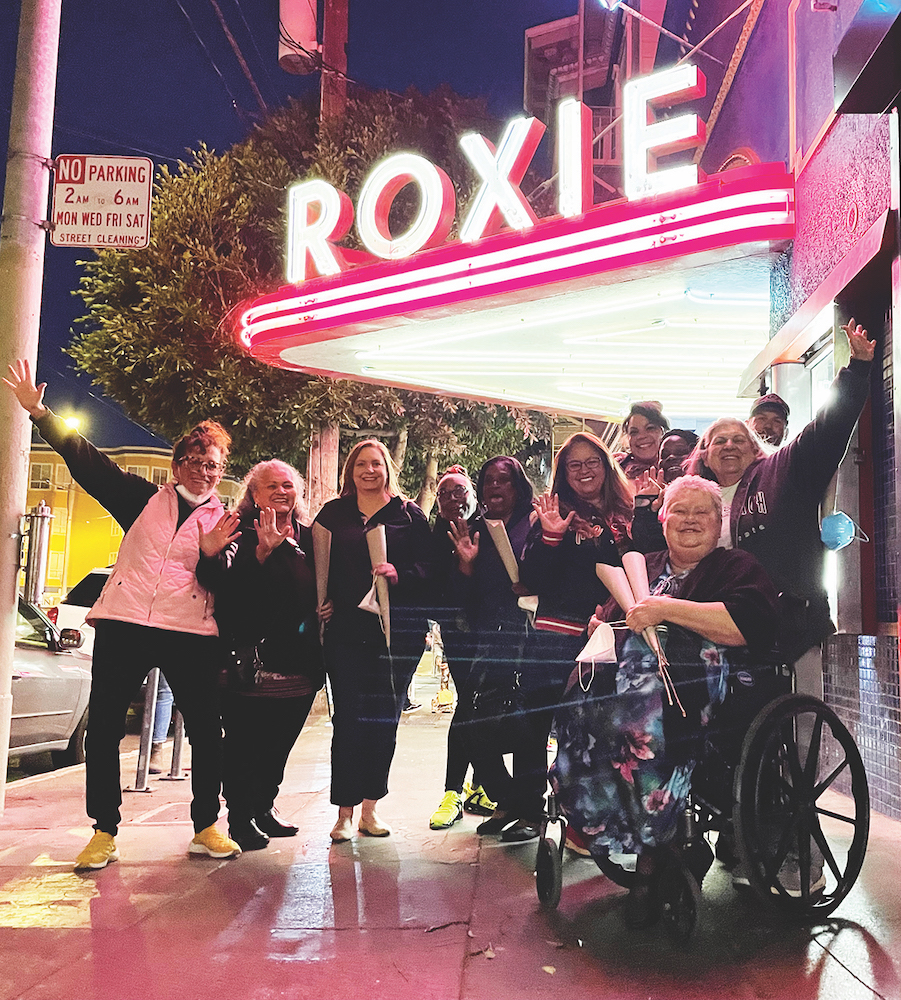 "Recidivism drops by over 50% when a high school diploma is earned," says Lisa Pitters, Chief Education Officer. Five Keys made high school graduation available to the imprisoned, in 2008 adding to their program of educational determinism by providing a path to both a high school diploma and vocational skills outside the jail system in underserved neighborhoods all around California. Today, more than 100 such community learning centers serve aspiring students of any age, background, or circumstance. "The education is self-paced," says Pitters. "There are lots of single moms and people working several jobs. The teachers are really what make it so wonderful."
Five Keys' vital Home Free initiative was launched in 2020. "Home Free is a home for abused women, and women who have been human trafficked," says Johnson. She adds plainly, "These are women who have defended themselves against their abusers."
Thousands of women, nationwide, have spent decades in prison convicted of homicide in trials that didn't allow them to present evidence of the horrific abuse they'd suffered. There were other unjust evidentiary problems. "Some of these women were at the scene of a crime under the coercive control of their abuser," says Sunny Schwartz, co-founder of Home Free, describing Johnson's own lockdown detour of 28 irretrievable years.
A belated change in California law led to commutations, and after decades in prison, women found themselves eligible for release. Incarceration follows a grand ceremony of gavels, bailiffs, sonorous speeches, and rules of order. No such decorum attends one's release after being shut away for 30 years. A door opens and you walk through it clutching whatever you can carry. The prospect of beginning anew is Everest-like.
To these women, Home Free is not just four walls and a ceiling, but an instructive re-launch pad. There are workshops in financial and tech literacy, computer and job training classes, and a long-awaited embrace where counseling, healing – and an underpraised energy source called love – help women rebuild brutally interrupted lives; and self-regard.
"My abuser used to get other young girls," Johnson says, "and I would take them and put them on the bus home. I would get beat up afterwards, but I never stopped. I always cared for other people, but I didn't care for myself." Johnson's gorgeous smile is right around 1000 watts, and here it comes. "Now I do."
Donate now!
fivekeyshomefree.org
(415) 505-3552
Development Director: Sheila Von Driska
Mission
To help support domestic violence services, educate the community about coercive control, push for the behavior to be criminalized nationally, and to provide transitional housing and support for the survivors still hoping to be released from prison.
Begin to Build a Relationship
We know you care about where your money goes and how it is used. Connect with this organization's leadership in order to begin to build this important relationship. Your email will be sent directly to this organization's director of development and/or Executive Director.
It's great to be able to help those who have been wrongly incarcerated for years, and abused for years before that. Home Free has shown these maltreated women that there are people who really do care about the injustices they've endured, and help to reintroduce freedom, dignity, and respect back into their lives.
Giving Survivors a Chance at a New Life
We're relying on private donations for Home Free, and we have a waiting list right now. We plan to open a second Home Free in Los Angeles in the near future. It costs about $50,000 to house a woman for six months. We take a survivor in for six months and then help her get into her own apartment. And the supporting services continue on forever. Your donation is well spent and important. It is a home," says Development Director Sheila Von Driska.
Key Supporters
Fiona Ma
Courteney Cox
Robbie Brenner
Tony Robbins
Tony Robbins Foundation
Google
Chan Zuckerberg Initiative
Anderson Flooring
Williams Sonoma
CBS News Bay Area
First Republic Bank
Morgan Stanley
Silverado Contractors
Chris Larsen Fund
Alex Tourk
Debbie Mesloh
Connie and Bob Lurie
Philanthropic Fund
Roselyne C. Swig
Julie Harkins
Perkins Hunter Foundation
Paragon Litigation Trust
Tinker Taylor Fund
The Pressley Family Fund
Drew Banks and Nick Rubashkin