Debbie Allen Dance Academy Gives Kids the 'Opportunity to Dream'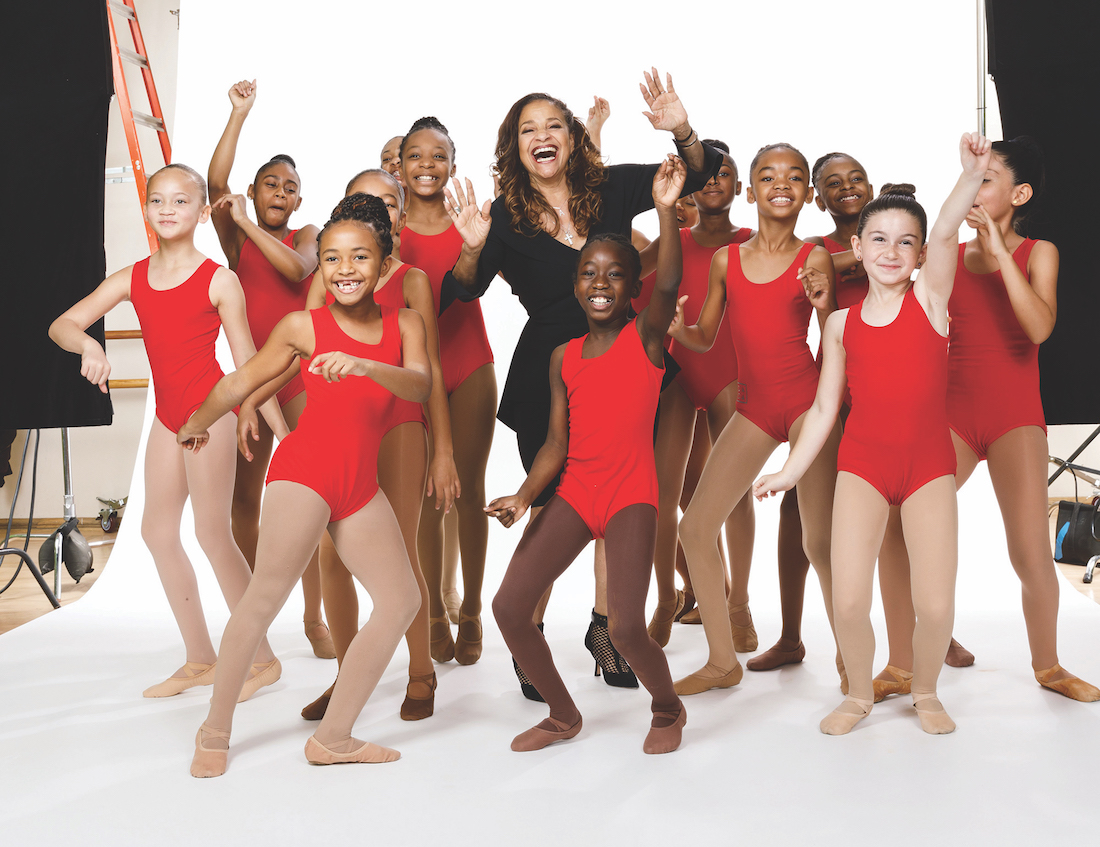 Debbie Allen started her dance academy in 2001 because she wanted to give as many young people as possible – especially youth of color and low-income children – the opportunity to study dance and theater. Growing up in segregated Houston, Texas, Allen faced real challenges during her journey to become a world-renowned dancer, choreographer, actress, and director. From the age of four, Debbie's dream was to train in the arts, and that dream informed her purpose like no other.
At the Debbie Allen Dance Academy (DADA) in Los Angeles, students ages three and up can participate in a comprehensive dance curriculum that includes genres ranging from ballet, hip-hop, and modern dance to musical theater. DADA is also home to the Debbie Allen Middle School, an innovative private school where students can nurture and explore their passions for both academics and the performing arts.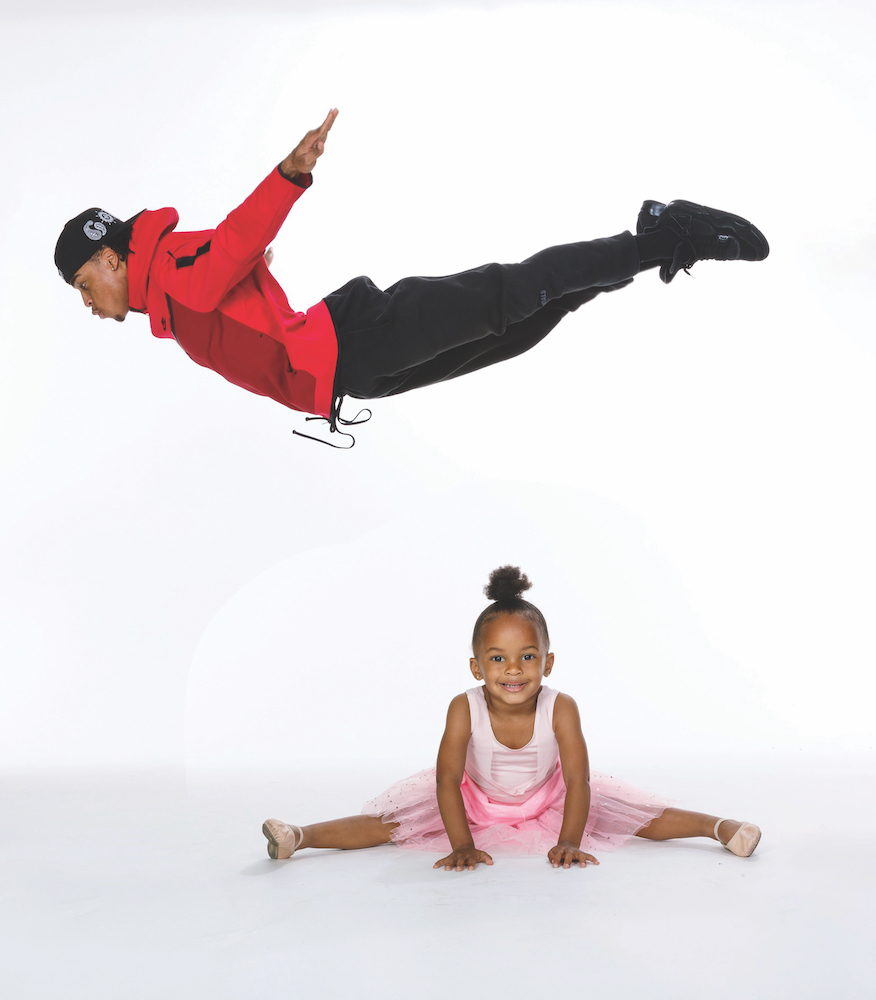 DADA offers bespoke programs such as "Sons of DADA," for young male dancers, and "Conservatory," which offers an accelerated, specialized curriculum for the pre-professional dance student. More than 70% of the youth enrolled in DADA's programs, as well as in the Debbie Allen Middle School, receive generous scholarships.
DADA also offers outreach programs for the community – for the elderly, for cancer patients and their caregivers, as well as inner city youth – free of charge. Their popular and exciting DA FLY aerial arts classes are a big draw within the community and financial support is provided for participants in need.
By way of private donations, family and corporate foundations, and government support, DADA is able to service a broad community of people who wouldn't have the resources to benefit from the programs offered.
"We constantly need funding for outreach programs," says Vivian Nichole Williams, DADA's executive director. "DADA teaches at charter, inner city, and public schools that require underwriting. We're never at a lack of need for more support."
Donations also enable DADA to present Debbie Allen's dynamic, contemporary musical, The Hot Chocolate Nutcracker. The nonprofit arranges for thousands of students throughout Los Angeles County to enjoy the electrifying production at no cost.
As Williams reflects, seeing this production is often the first time many of these students will experience live theater and it just may spark their interest in learning more about dance or the arts.
"We're here to nurture the whole being and inspire individuals to be their best selves," Williams says.
Donate now!
www.debbieallendanceacademy.com
(310) 280-9145 ext. 239
Director of Development: Dina A. Bartello
Mission
With a focus on disenfranchised Black and Latino communities, the world class faculty and staff members of the Debbie Allen Dance Academy use dance, theater, and performance to enrich, inspire and transform the lives of their students.
Begin to Build a Relationship
We know you care about where your money goes and how it is used. Connect with this organization's leadership in order to begin to build this important relationship. Your email will be sent directly to this organization's director of development and/or Executive Director.
"I've found that the most effective philanthropy — the kind that makes real change — isn't merely about supporting causes. It's about supporting the visionaries who take on those causes. For that reason, I'd support just about anything that followed the words Debbie Allen. And the truth is, I've seen the way Debbie's Dance Academy transforms young lives. I've seen the confidence it instills, the way it summons the dreams and the grit and the self-esteem of children who'd been underserved, unfulfilled, hungering to express their whole hearts. Of course, dance is so much more than an act of creativity, as essential as that is. It's a way of life — a kind of rigor and discipline and hard work that spill into any and every endeavor. Debbie should know; she's turned her own extraordinary career as a dancer and performer into a profound teaching about life and service and self-worth. As Debbie herself has said, we dance to the same beat. It's an honor to be able to donate to that beat as well."

Help More Children Enjoy the Gift of Dance
DADA seeks your contributions to continue its multifaceted programming for children of all ages and skill levels. Your donations will help DADA give scholarships to students in its dance programs, provide its middle school students with STEM based learning materials, and maintain its outreach programs for a variety of community members. These include older adults, and women and children who have escaped domestic abuse.
The nonprofit's main goal is to make art more accessible for marginalized communities.
"There's so many things that you could give to here," Executive Director Vivian Nichole Williams says. "And I promise you, we can find one that pulls at your heartstrings."
Key Supporters
The Annenberg Foundation
Rhimes Family Foundation
Ford Foundation
Kobe Bryant
Tyler Perry
Berry Gordy
California Arts Council
Ahmanson Foundation
JJ and Katie Abrams
Joyce and Stanley Black
Foundation
George Lucas Foundation
Johnny Carson Foundation
Thelma Pearl Howard Foundation
AIDS Healthcare Foundation
Los Angeles Chargers
ABC Disney
Will & Jada Pinkett Smith
David Kobrin
Debbie & Norman Nixon
Peter & Sandra Lowy