Data in the Service of Students and Society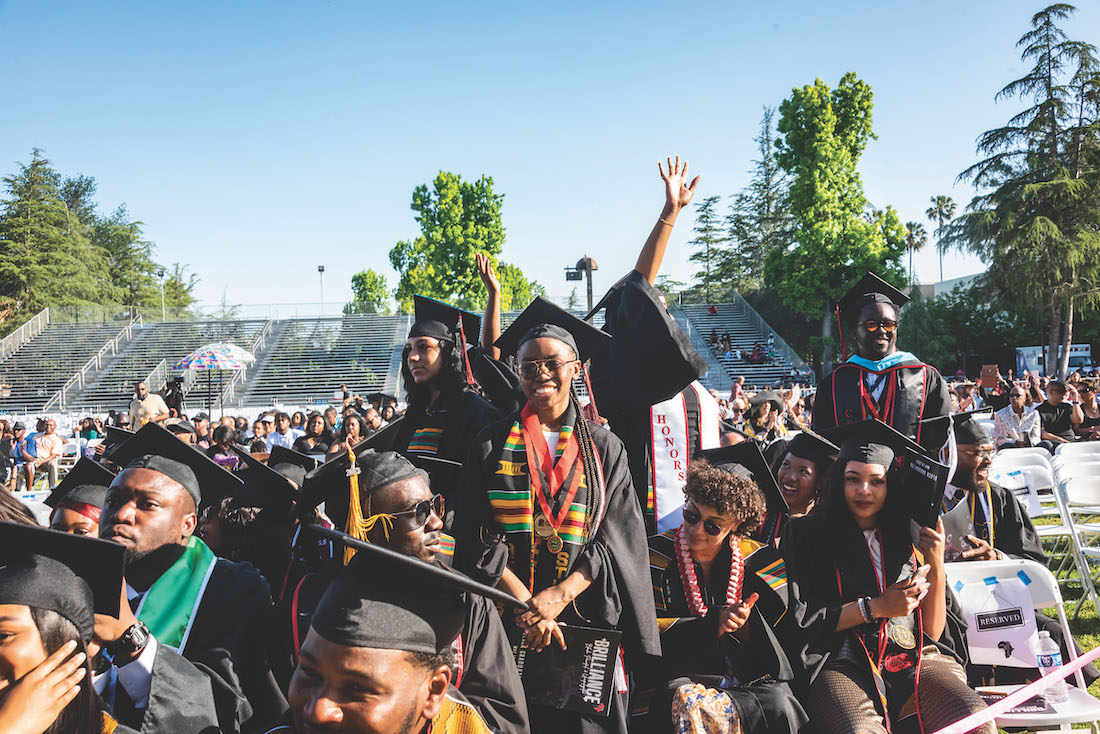 California State University, Northridge (CSUN) has long distinguished itself as a leader in public higher education by combining academic excellence with pioneering support services to help students from diverse, largely disadvantaged, backgrounds achieve life-changing success in the classroom and then the workplace.
Two major investments underscore CSUN President Erika D. Beck's vision for enhancing both educational opportunity and student well-being far into the future: A state-of-the-art technology facility that will be a hub of equity education and student innovation and a $20 million center that consolidates services for basic needs like food aid, clothing, and emergency housing. Sites have already been set aside for what are sure to be campus landmarks.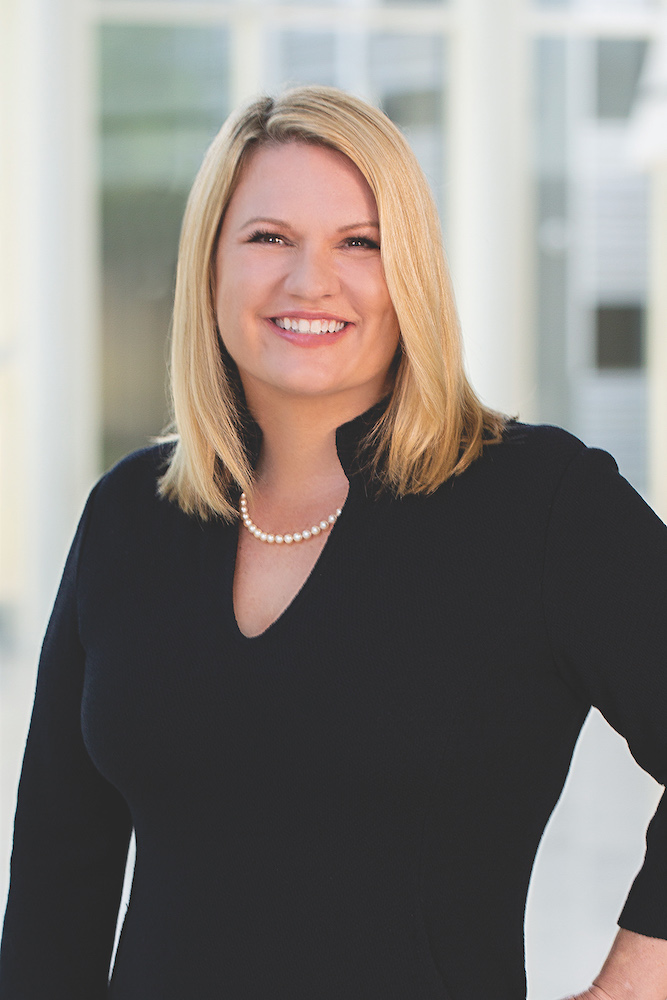 But one of the university's newest, most ambitious initiatives – an undertaking that could have far-reaching benefits for students and donors alike – is nowhere to be found on campus. Or even in California, for that matter. It is a database that is being built outside of Las Vegas, analyzed in Atlanta and funded by a tech billionaire who didn't even go to CSUN.
The research team is compiling troves of information from myriad CSUN, state, and federal sources on students' grades in high school and at CSUN; their majors, course loads, completion rates, and times; their socio-economic backgrounds and family educational history; and, crucially, their unmet tuition needs and financial aid packages.
The project – called the Scholarship Data Dashboard – aims to create a powerful tool for data-driven analysis to increase the impact of philanthropic scholarships on new student enrollment, retention, timely graduation, and equity-centered academic success. By following statistical leads, CSUN will be able to refine scholarship criteria and advise donors on how they can best contribute to student success.
"We often get asked, 'How much money should I give for a scholarship? What's most meaningful to students?'" says Nichole Ipach, Vice President for University Relations and Advancement and President of the CSUN Foundation, which manages the university's endowment and is overseeing the Dashboard project. "We have anecdotal evidence, but we don't really have data to help inform those conversations. That's what this project is about."
The Dashboard – which is in development and is expected to be unveiled by year's end – is a novel tool. CSUN's effort to become the first large Cal State – and one of the first U.S. universities – to implement a rigorous, continual assessment of scholarship data comes amid worrying trends in higher education and philanthropy due to economic pressures from the COVID-19 pandemic, inflation, and higher interest rates.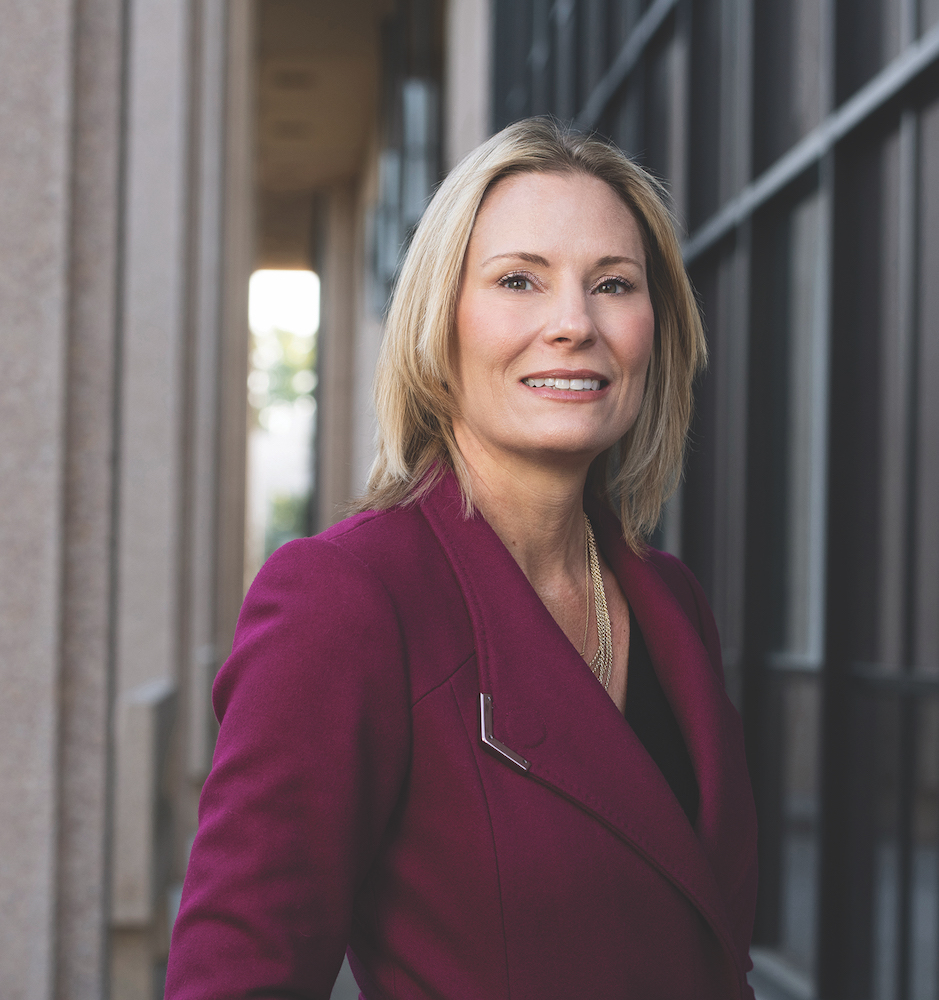 Cost of attendance continues to be a challenge for many CSU students. Yet, 60% of all CSU students already receive various types of California state financial aid, while more than half of CSUN students come from low-income families and qualify for federal Pell Grants, as well. However, as the cost of attendance continues to rise, scholarships will be all the more crucial to supplement public financial aid, reduce dependence on costly student loans, and keep CSUN accessible to as many students in the community as possible.
In the 2021-2022 academic year, nearly 2,500 CSUN students received university-administered scholarships totaling $4.8 million. The average scholarship award was $2,214, just under one-third of the cost of annual tuition, and a far smaller percentage of the total cost of attendance, though many CSUN students receive assistance from multiple sources.
At the same time, philanthropists are becoming more selective, and turning to data analysis to maximize the impact of their gifts. It's called data, or rational, philanthropy. A study published in the Stanford Social Innovation Review in 2022 found that accessible and objective metrics "shifted donations from charities with only a good pitch to those with demonstrable results."
So, however passionate CSUN's 400,000-plus alumni are – and they are – they, too, want more measurable bang for their philanthropic buck. CSUN officials hope the Data Dashboard will help deepen engagement and even increase donations from former Matadors and non-Matadors alike.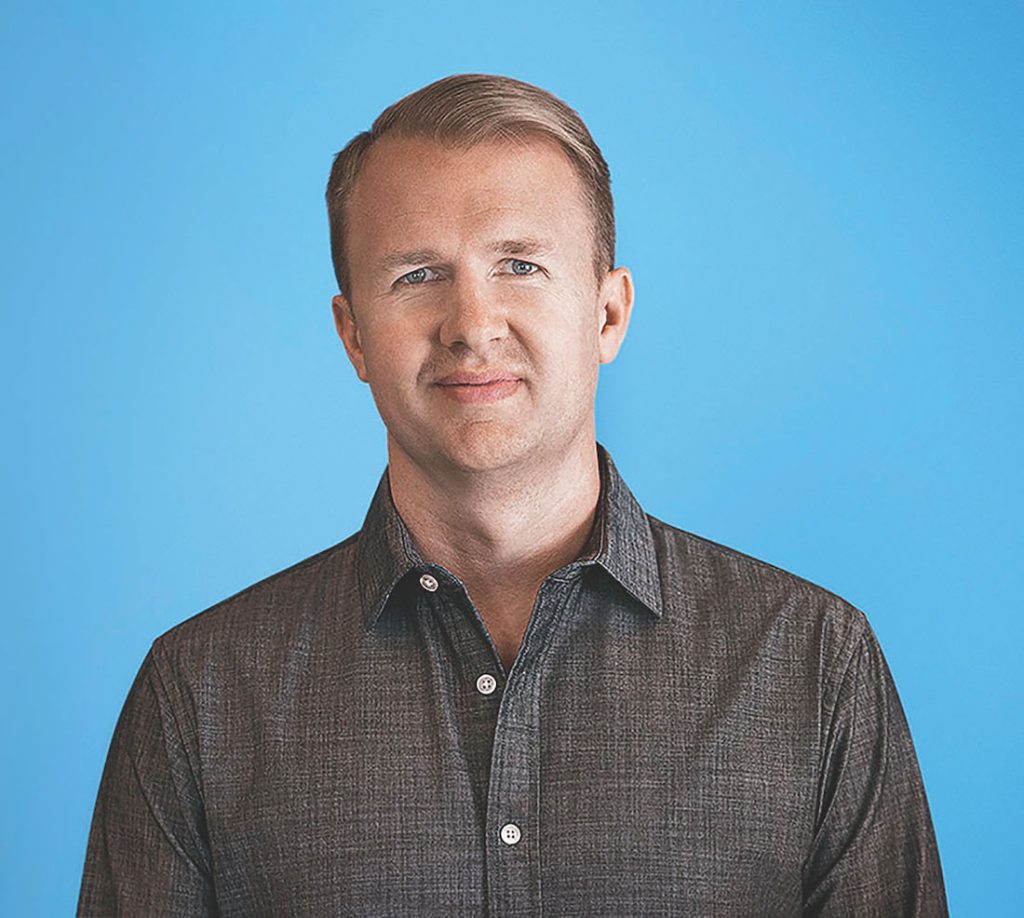 Student scholarships are among CSUN's top philanthropically supported institutional needs. Funds designated for scholarships account for 31% of the CSUN Foundation's $195.3 million endowment. A recent fundraising campaign in which the Foundation offered to match up to $9.5 million in donations drew $14 million in gifts from more than 2,000 donors. More than $5 million in new money will go toward scholarships.
"Support from the CSUN Foundation and our donors provides life-changing opportunities for our students, with scholarships that enable their ability to pursue their dreams, faculty who are endowed to advance knowledge and engage students in high-impact research, and support for students' basic needs," says Beck. "Aided by CSUN's innovative Scholarship Data Dashboard, these gifts will increase our ability to facilitate the transformative power of higher education, disrupt intergenerational inequity, and advance social mobility."
Beck launched CSUN's Dashboard project about a year ago, seeking to build on a data initiative she commissioned when she was president of California State University Channel Islands (CSUCI). Her strategic partner then was Ventura-based billionaire entrepreneur Jeff Green, Founder, Chairman, and CEO of The Trade Desk, a leading data-driven platform to help marketers target digital ads.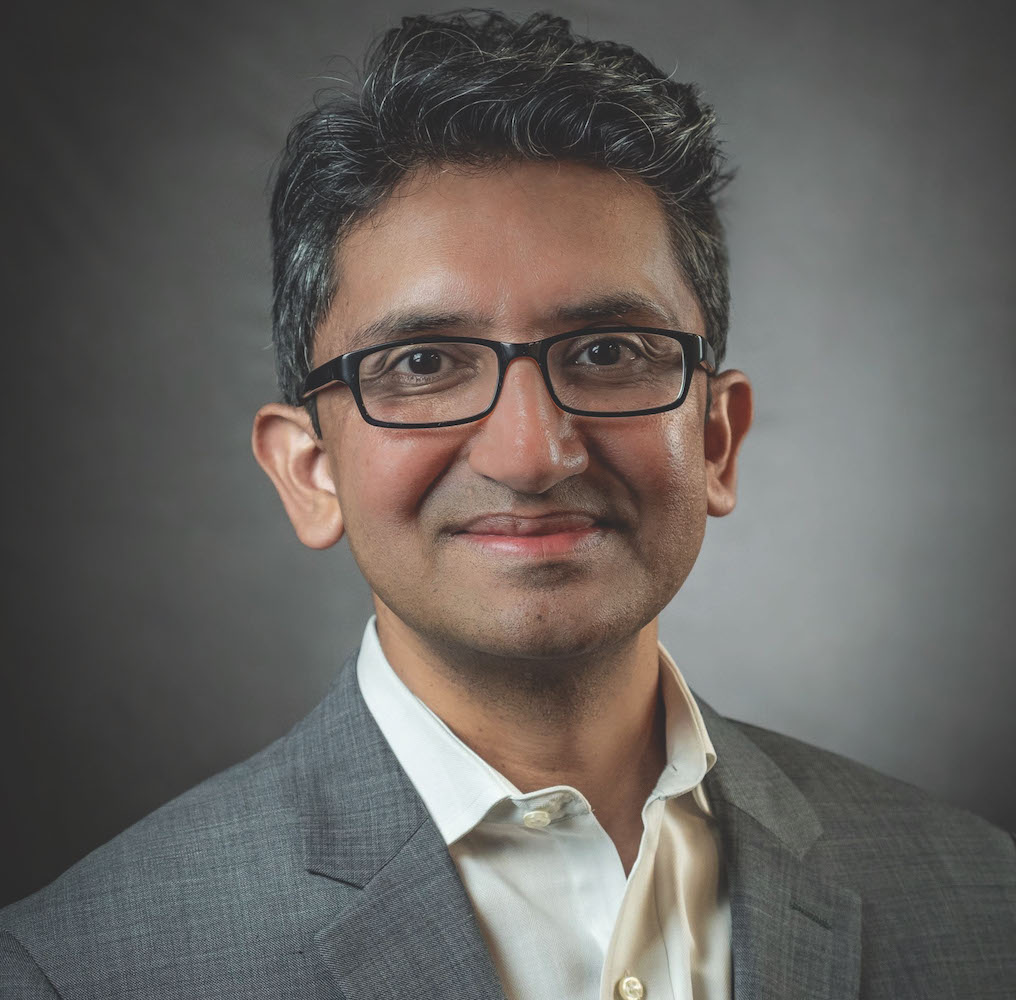 A Giving Pledge signatory and data philanthropist whose family foundation's motto is "Dismantling Disparity Through Data," Green didn't attend any Cal State. But he was impressed with the many CSUCI graduates who worked at his company and was deeply committed to equity-based education. When CSUCI data revealed higher dropout rates among students who did poorly in their freshman year, Green funded a peer mentorship program. Retention improved, and he has since funded the expansion of the mentorship program. Green has also endowed a scholarship that offers financially needy freshmen up to $20,000 over four years if they stay in school and continue to meet the scholarship's criteria.
Green has teamed up with Beck again and is underwriting the research and development costs for CSUN's Dashboard. To construct the database, Beck enlisted Nevada State University scientist Sandip Thanki, another veteran of the CSUCI project whom Beck has known since her tenure as a professor and a dean in Henderson, Nevada.
CSUN Economics Professor Mary Beth Walker, who until recently served as Provost, is heading up the Dashboard analysis from her home in Atlanta. A statistician at heart, Walker says her deep dive has been fascinating because integrating scholarship information into traditional student databases is a new and timely frontier in research on higher education.
"Universities look at student success through a variety of lenses, including financial need and government grants," she says. "Adding the ability to monitor scholarship recipients separately gives us a new lens, a more in-depth way to examine the overall picture."
State student aid programs like the California Middle Class Scholarship are one part of that picture, but CSUN's goal for the Dashboard is to use data to highlight successes of and opportunities for "private-label" grant programs.
"We want to be able to look at the impact of the Middle Class Scholarship, but we also want to be able to pull out donor-funded scholarships and look at what is successful there," Walker says. "We're trying to provide a real resource for our advancement people and donors to use to understand the impact of their dollars."
Those dollars fund more than 160 – and growing – scholarship opportunities administered by CSUN. And these scholarships are at the heart of the new Dashboard.
They include grants designated for first-time and first-generation freshmen. For community-college transfer students and Matadors at each undergraduate and graduate school level. There are awards based on financial need, merit or, often, both. Merit could be strong grades, strong character, and strong commitment to campus leadership or community service. Some 32 CSUN departments or colleges offer scores of grants to pursue majors from the Arts to STEM. Scholarships are endowed for students with disabilities and those studying to eventually treat those disabilities. Many students from marginalized and traditionally underserved communities receive CSUN aid – though the law bars donors from limiting eligibility by race, ethnicity, or gender identification. "Parent scholars" – who are likely also "working parents" – have a named scholarship.
In other words, philanthropic scholarships reflect the full gamut of the life experiences of both students and appreciative alumni donors who are motivated to give back to the campus that gave them a leg up.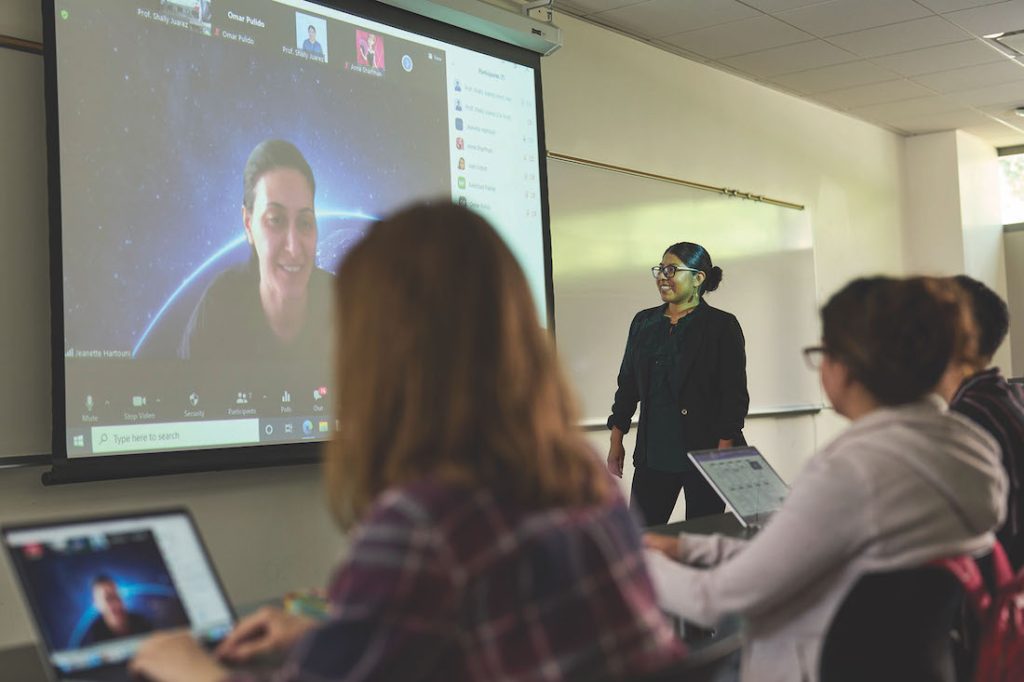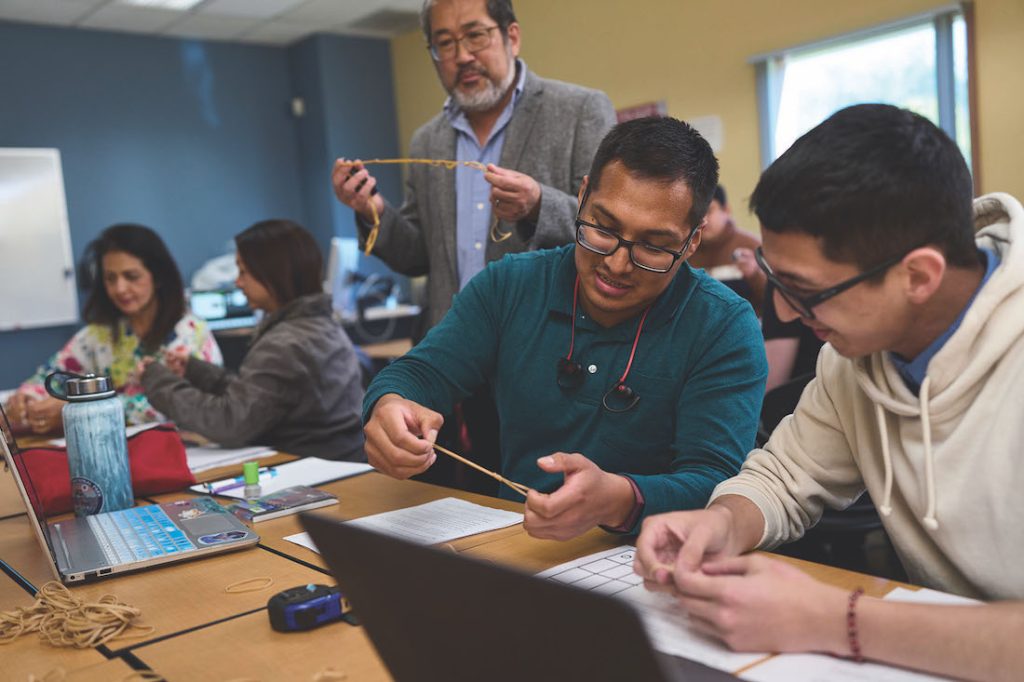 Many grants are one-offs; others offer multi-year stability. Besides generally requiring a full-time course load, CSUN scholarships range widely in terms of grant size, as do GPA thresholds: In the 2021-2022 academic year, nearly four out of five available scholarships required at least a 3.0, but some only a 2.0 minimum. The average GPA of scholarship recipients that year was 3.57.
Averages in large, disparate samples, however, don't hold the answers as to which scholarship programs work or where greater support is needed. That's where the Dashboard comes in: Its vast database will enable it to analyze student profiles, performance, and needs in granular detail. The CSUN team hopes to find data correlations that add further insights into questions, like:
·Do scholarships keep students in college and moving towards completion?
·Do scholarships benefit traditionally underserved students?
·How can scholarship criteria be tweaked most effectively to boost student success: lower GPA requirements, increase the size of grants, increase the number of grants?
·How effective is tying a scholarship to internships, research posts, or other campus engagement such as mentoring?
Current research offers some guidance. For one: Give early and often. Full scholarships awarded between 2012 and 2016 to economically disadvantaged students to attend any Nebraska four-year public college increased graduation rates by 8.4 percentage points, according to a National Bureau of Economic Research study. Importantly, students who had lower grades and standardized test scores "enjoyed the largest scholarship-induced boosts in degree completion."
CSUN Foundation President Ipach says that research at CSUCI corroborated both of those findings. Supporting freshmen so that they fully engaged in their first year increased retention, but scholarships ideally needed to be recurring. Likewise, students with below-3.0 GPAs who received scholarships recorded higher retention rates than students with higher grades who did not receive scholarships. That data underpins the CSUCI scholarship endowed by Jeff Green.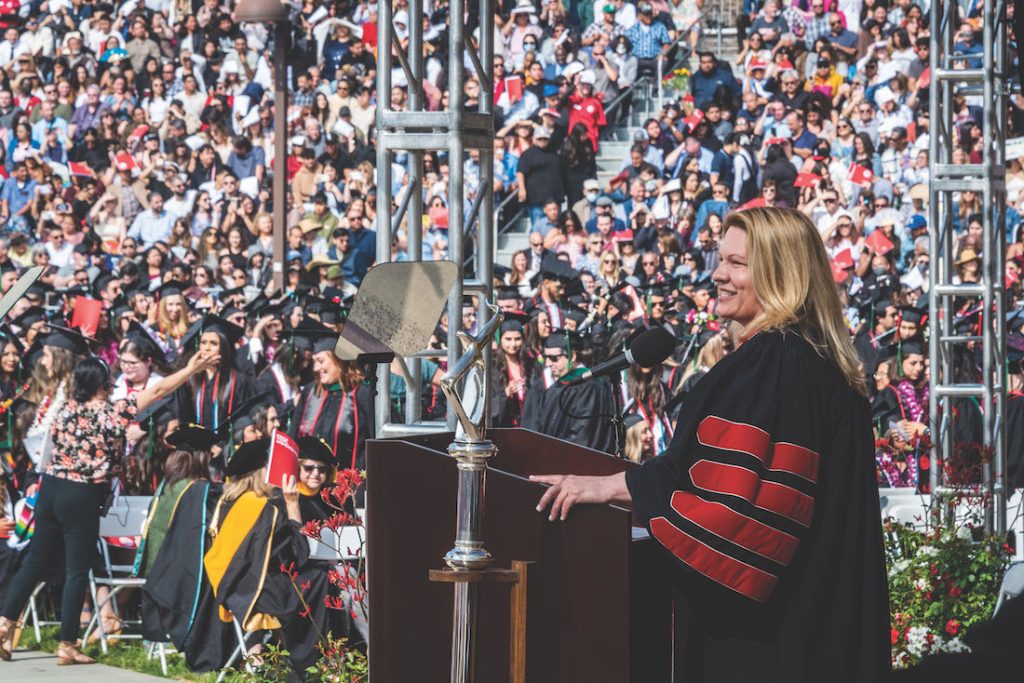 CSUN is far bigger and more diverse than its sister campus in Camarillo, so its Dashboard findings might differ, Ipach says. But she notes, "An institution could look at this data and decide, 'We might want to rethink our GPA criteria.'"
The Dashboard's data will be continually updated as CSUN regularly assesses the scholarships and whether to adjust criteria as solutions emerge or student needs change. Ipach says CSUN is eager to pilot some new scholarship criteria to test its impact and see if it could be scaled.
Walker, who is leading the data analysis, agrees that the Dashboard is a pioneering tool that could become a model for other major universities. At the same time, she understands that data has limitations: It doesn't always produce clear-cut answers, and there's always more data out there that isn't being captured.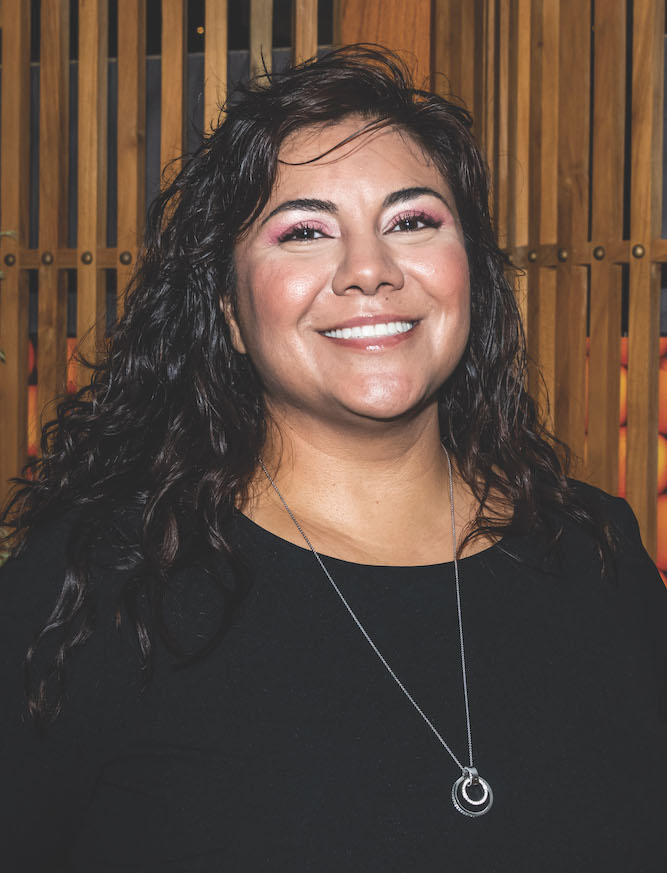 For her, two key factors in crafting effective scholarships are "unmet need," the gap between a student's financial need and his/her financial aid offer, and the "total cost of attendance," which comprises tuition, housing, transportation, books, and other costs. Neither calculation is as straightforward as it seems, and it varies from student to student.
CSUN students generally have large unmet needs that aren't captured by the financial aid forms. More than half of the students will be with extended families, whom they have to support. For instance, students typically have to cover their unmet needs by taking out unsubsidized loans taking on a second or third job. For now, the Dashboard doesn't incorporate that data.
"I really want to look at how scholarships could reduce outside working. If a student could cut their work week in half and take an extra course each semester, that would be huge in terms of helping move through their undergraduate experience," Walker says. "But it's really hard to get good, solid data on how much students work, and how much they get paid."
Sandra Illescas typifies CSUN students whose full unmet needs aren't factored into their aid, yet still move mountains to get an education and support their families. "I've been in school for a long time," she says.
Illescas grew up fatherless, dropped out of high school to care for her grandmother, and then traveled a winding road for 10 years to get her bachelor's degree in biology. While studying at Los Angeles Valley College, Illescas, herself a single mother, worked multiple jobs to support herself and her young daughter.
As a CSUN junior in 2020, Illescas maxed out on Pell Grants and received one small CSUN scholarship, offering little relief. Now in the first year of a master's program at CSUN, and with more time to master CSUN's scholarship portal, Illescas applied for 20 grants and received four, including a prestigious $5,000 STEM scholarship. Add in one external scholarship and the total aid comes to $14,500, liberating her to work in a research lab, mentor community college students, and spend time with her 13-year-old daughter.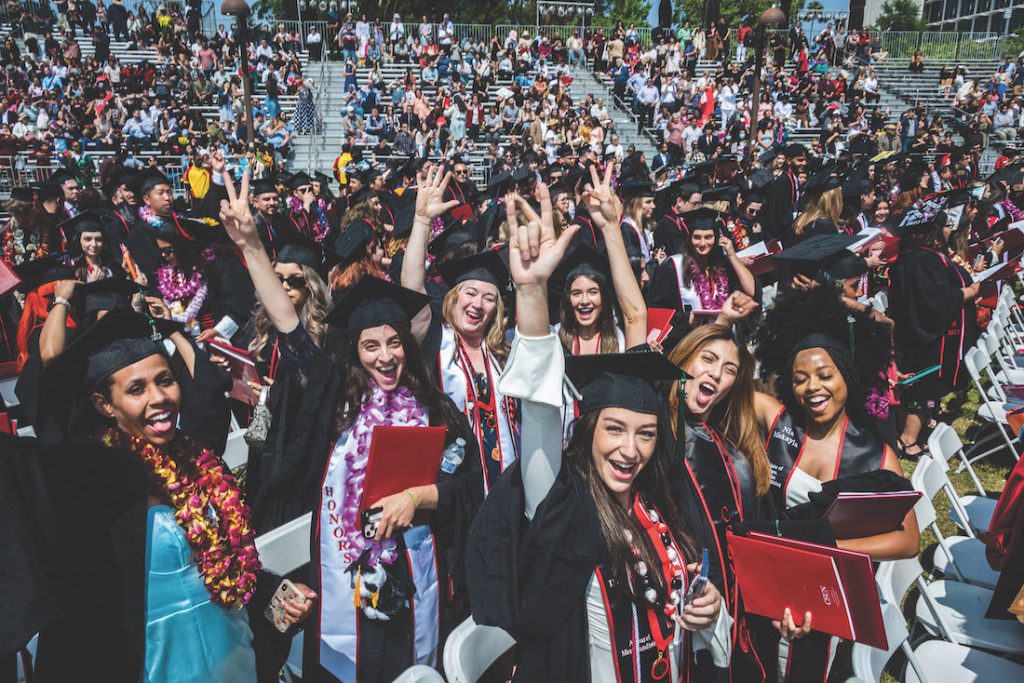 "It's been life-changing for me. I retired my 20-year-old car and 10-year-old laptop just as they were about to retire on their own," Illescas, 41, says. "Scholarships haven't just helped me survive. It's helped me thrive."
The Scholarship Data Dashboard will be integral to improving CSUN's understanding of what's most important for student success and thus how best to deploy philanthropic gifts so that students achieve their dreams and CSUN continues its legacy of contributing to the greater good.
"The lasting effects of philanthropy begin with, and end with, a better society for all of us, says Robert D. Taylor, Chair of the CSUN Foundation Board of Directors "The more we create opportunity – which philanthropy does – the more we grow our society, the better functioning our society is, the better off we all are."
www.csun.edu/foundation
(818) 677-4400
President: Nichole Ipach
Mission
California State University, Northridge exists to enable students to realize their educational goals. The University's first priority is to promote the welfare and intellectual progress of students. To fulfill this mission, we design programs and activities to help students develop the academic competencies, professional skills, critical and creative abilities, and ethical values of learned persons who live in a democratic society, an interdependent world, and a technological age; we seek to foster a rigorous and contemporary understanding of the liberal arts, sciences, and professional disciplines, and we believe in the following values.
Begin to Build a Relationship
We know you care about where your money goes and how it is used. Connect with this organization's leadership in order to begin to build this important relationship. Your email will be sent directly to this organization's Director of Development and/or Executive Director.
Join California State University, Northridge in Its Bold and Inclusive Vision
Philanthropic investment in California State University, Northridge has a transformative impact. Recognized nationally as one of the top campuses for advancing the social mobility of its students, CSUN welcomes everyone who possesses a determination to make their mark in the world. They come from every background and rung of the socio-economic ladder. CSUN is where their talents are cultivated, where odds are overcome, and where aspirations, even those once seen as impossible, are fully realized.
In Southern California, CSUN answers an urgent call for an educated and diverse workforce, and in doing so, transforms lives, families, and communities. Support for CSUN drives local results with immediate impact and a significant return on investment.
Giving to CSUN is a contribution to a bold and inclusive vision, a commitment to some of the most comprehensive solutions to today's most urgent challenges, and an investment in a brighter and more equitable future. For more information, visit https://engage.csun.edu.