Big Hearts, Cold Noses: The Power of the Human-Animal Bond in Community Philanthropy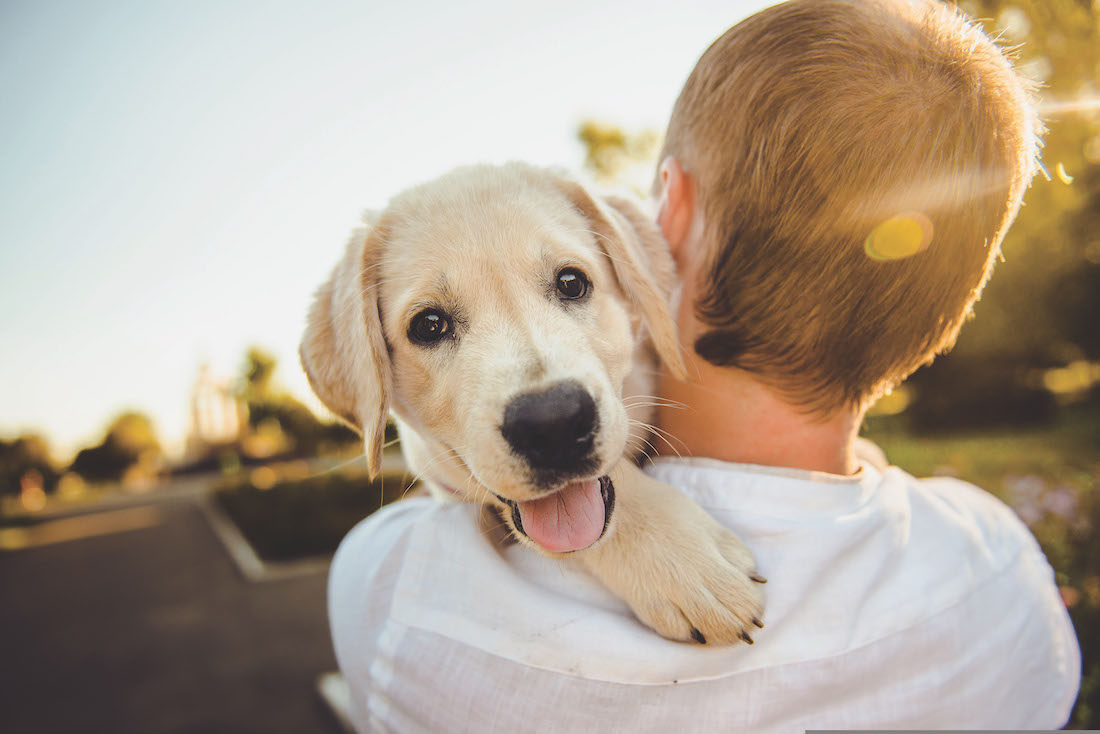 The benefits of animal companionship are well-documented. According to a 2023 article on HelpGuide.org, by Lawrence Robinson and Jeanne Segal, Ph.D., the human-animal bond has powerful, lasting health benefits for humans. Companion animals/pets can lower blood pressure, elevate levels of serotonin and dopamine (which calm and relax), they can lower triglyceride and cholesterol levels (indicators of heart disease), and they can help reduce muscle tension and lower pulse rate. Plus, people with pets are less likely to suffer depression than those without pets.
For decades, research has also shown that child development is best supported by animal connection. For nonprofits working to enhance child development, it's clear that "centering" animals has substantial health and wellness benefits. With so much emphasis on conventional education models, it can be easy to overlook that the best teacher of empathy and compassion can often be a four-legged friend. Animals can be non-judgmental and excellent listeners, especially with guarded children who have experienced trauma and find the formality of therapists' offices to be intimidating.
One of the leading researchers of the importance of animal connection is Dr. Aubrey Fine, a professor at Cal Poly Pomona who specializes in animal-assisted therapy. In his work, he is focused on helping treat and diagnose ADHD in children through human-animal interaction. "Sometimes the cold nose and warm heart of a dog or another species of animal can go under the children's defense mechanism and get kids more comfortable," he argues.
Dr. Fine's studies conclude that a relationship between a child and an animal can help boost confidence, teach empathy, and provide comfort. In his practice, when children come to his office for therapy, a golden retriever greets them. He believes that the animals act as a "social catalyst" for children. That the presence of animals can help children open up about difficult topics.
"The animals promote an atmosphere that demonstrates a sense of safety. Sometimes children may be uncomfortable expressing their feelings, but an animal can provide that social support," Dr. Fine explains.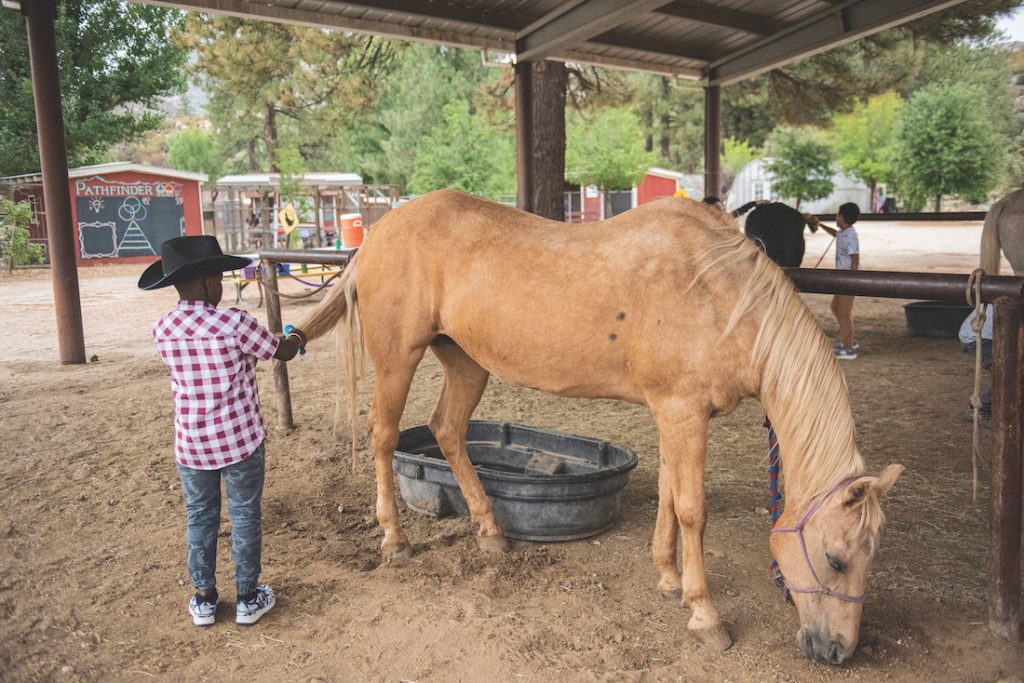 Developing through thousands of years, the bond between animals and humans is well-tried. "Dogs have been domesticated longer than any other species," Fine says. "In 40,000 years, dogs have learned to read human interactions. They're very cognizant of what's going on verbally and non-verbally."
The benefits of an animal's presence in a child's life also work on a physiological level. Through decades of tested research, Dr. Fine has found that an animal presence can lower blood pressure and drop cortisol levels. "A therapy animal is almost like receiving a biological spa treatment," he says.
Denise Sanders, Senior Director of Communications & Search Team Ops at the National Disaster Search Dog Foundation, understands the importance of animal-based community work. The foundation pairs rescued dogs, which they personally put through months of professional training, with rescuers, to form highly skilled teams that are dispatched around the globe in search-and-rescue efforts after disaster strikes. For the foundation, Sanders recognizes that dogs have innate abilities to help humans. "We're really just taking what these dogs already have innately in them and channeling that into helping the greater good," she says. "The dogs make it so much better, and they don't even know they're doing this great thing."
Happy Trails for Kids, a summer camp for foster children, also recognizes the importance of animal-assisted therapy. Executive Director Lindsay Elliott says, "When we ask our campers, 'What was the most impactful thing about camp?' It's always the horses." Horses are natural teachers and companions to the children.
At Happy Trails for Kids, Elliott adds that the relationship with the horses builds confidence, responsibility, and emotional well-being. For children dealing with trauma, the horses help put them at ease. The success of the animal-assisted therapy has motivated Happy Trails for Kids to expand their equine program, Elliott explains.
"It really does feel like a surrender of some of the guards that so many of our campers put up to protect themselves," says Elliott. "While they're dealing with traumas and loss, horses are incredible listeners and intuitively responsive to those barriers."
Increasingly, animal-assisted therapy is becoming a foundational and crucial part of children's well-being. Dogs, with their big hearts and cold noses, can act as open-hearted friends for children who are wary of adults. Nonprofits and organizations who work with animals see their soothing effects immediately. The connection between animals and humans, when utilized in therapeutic ways, can act as a healing agent for children undergoing trauma. As Lindsay Elliott attests, "Horses intuitively know how to work, teach, and connect with children in a way that's truly special."