J3 Foundation: Reconnecting with the Community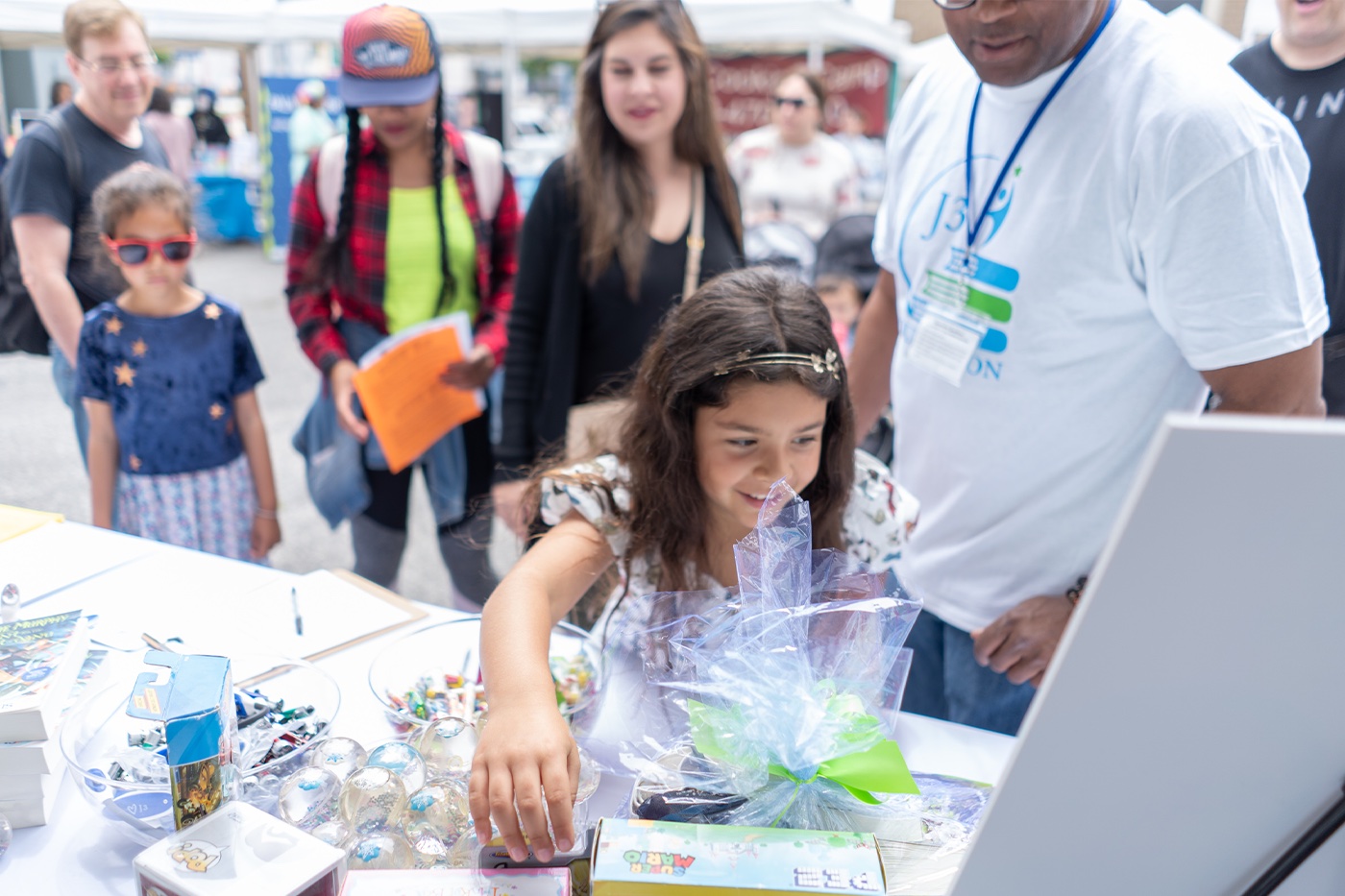 More than 4,000 Angelenos stroll through Pick Pico's Street Fair on a sunny spring Sunday.
After a two-year hiatus, Pick Pico is back and J3 Foundation has joined in the community fun.
Jazz music and Crystal Starr's soulful voice fill the air as the grounds bustle with local artists, organizations, and restaurants tempting with delicious whiffs of pizza and pastry sweets. There are dogs and cats to adopt, and even a walk-in tent filled with butterflies.
In a cozy corner under J3's shady tent, face-painted kids gather on a rug for story time. Volunteers read books from J3's Cozy Reading Club – the nonprofit's free literacy program for kids in underserved neighborhoods only a few miles away.
As booth visitors spin the wheel for prizes and the kids dig into the candy bowl, Bobbie Boggs (J3's Director of Operations) chats with locals about their mission to combat childhood illiteracy.
52% of fourth graders are reading below grade-level in Los Angeles. Kids from low-income neighborhoods are struggling the most due to educational inequalities, made worse since the pandemic.
These are the kids that J3 serves, and many locals are asking how they can help.
The J3 staff tells them that just down the street, Westwood Charter Elementary has partnered with J3 as a "sister school." Through fundraisers and book drives, students from high-resource schools like WWC help get books into the hands of other kids less fortunate than them.
That's the power of uniting the community, and what J3 and Pick Pico are all about.
Donate or reach out today to J3 Foundation if you belong to a school or organization that can help J3 move the needle on educational inequality.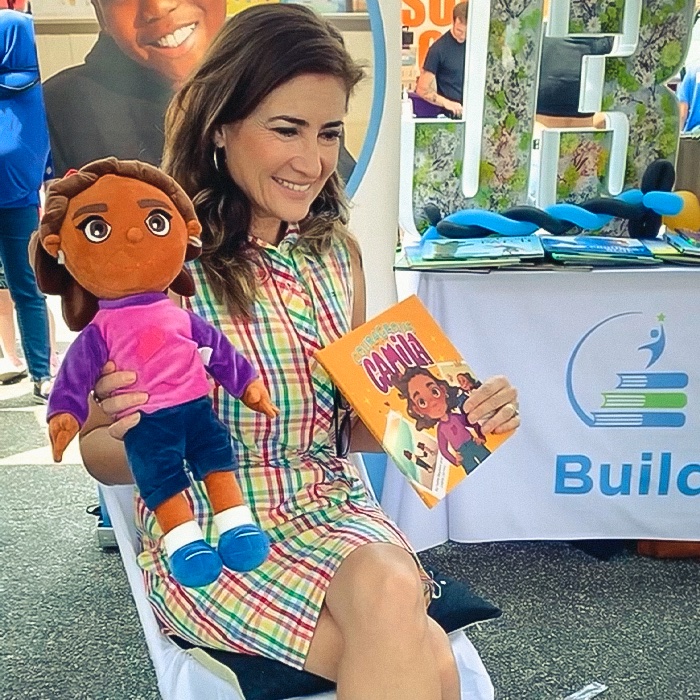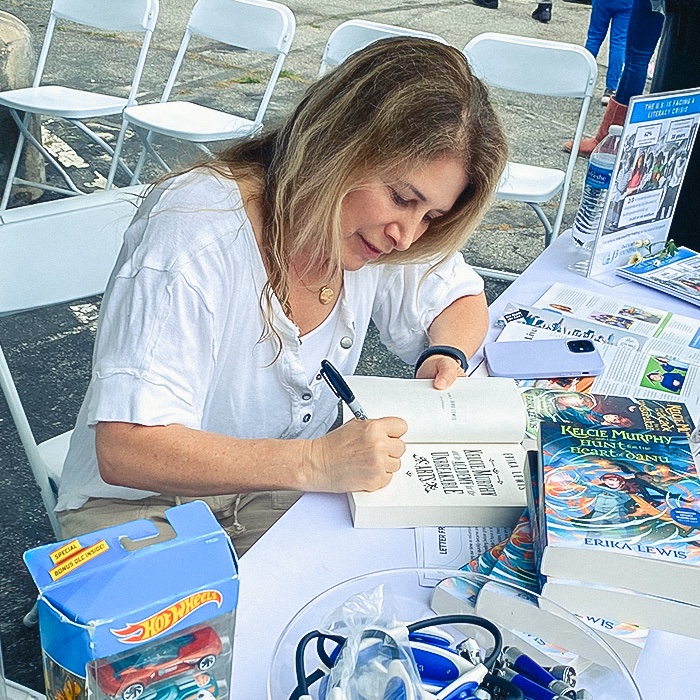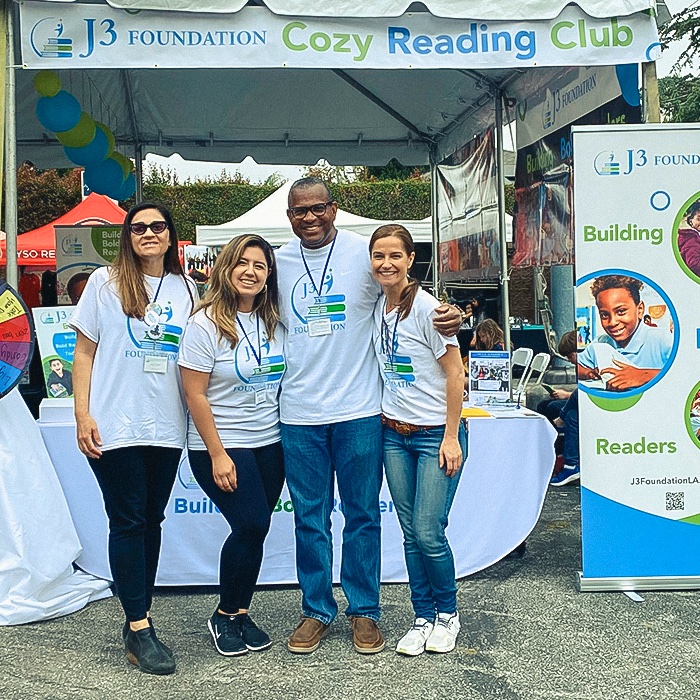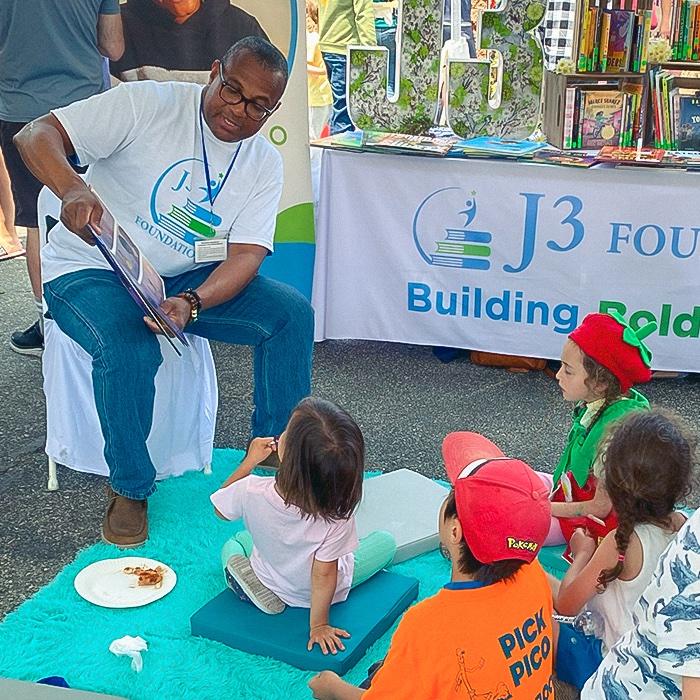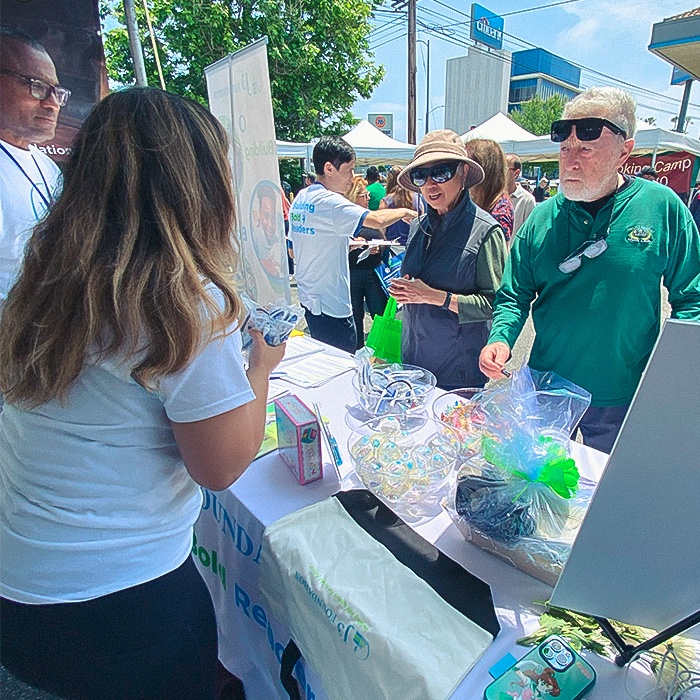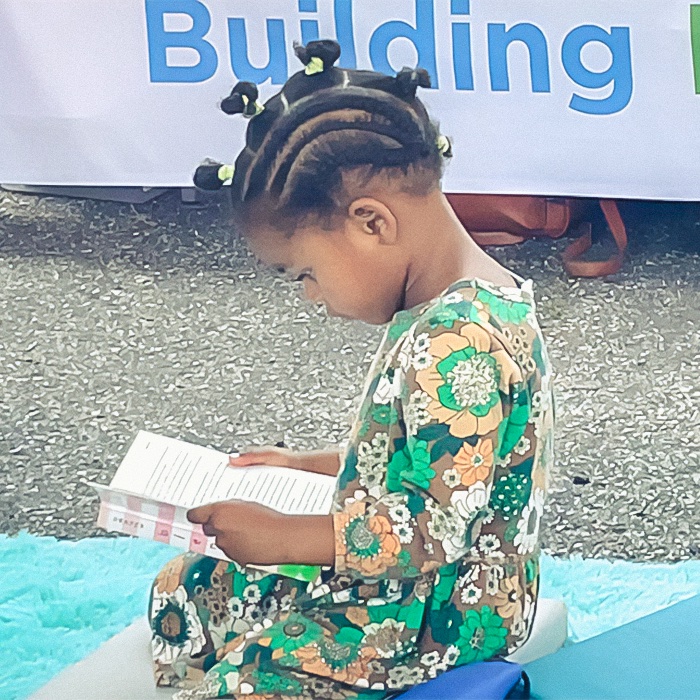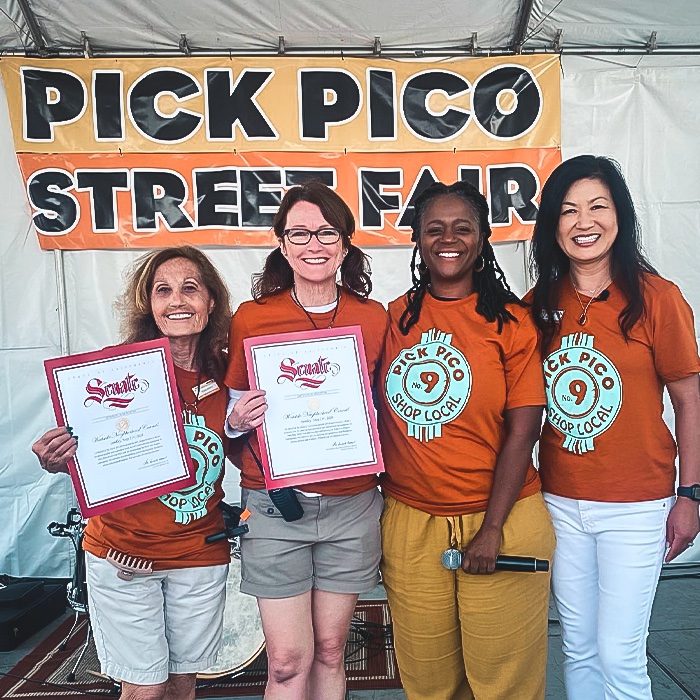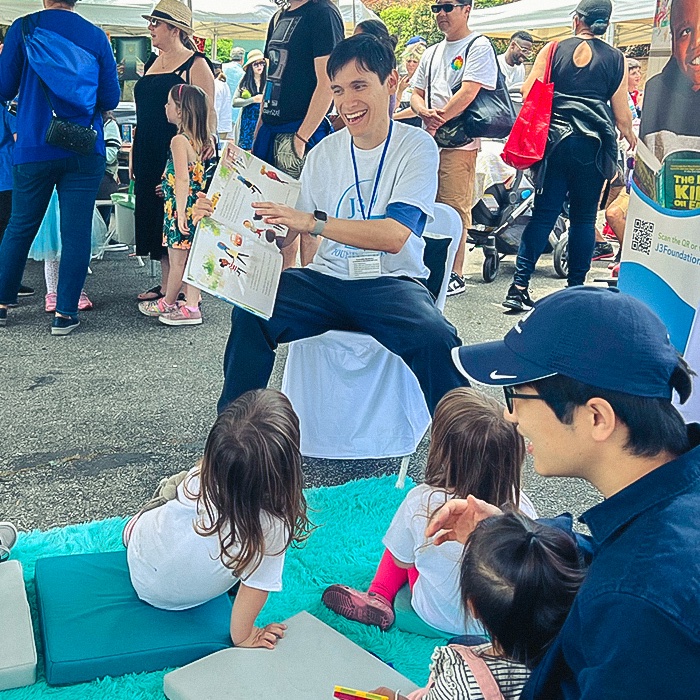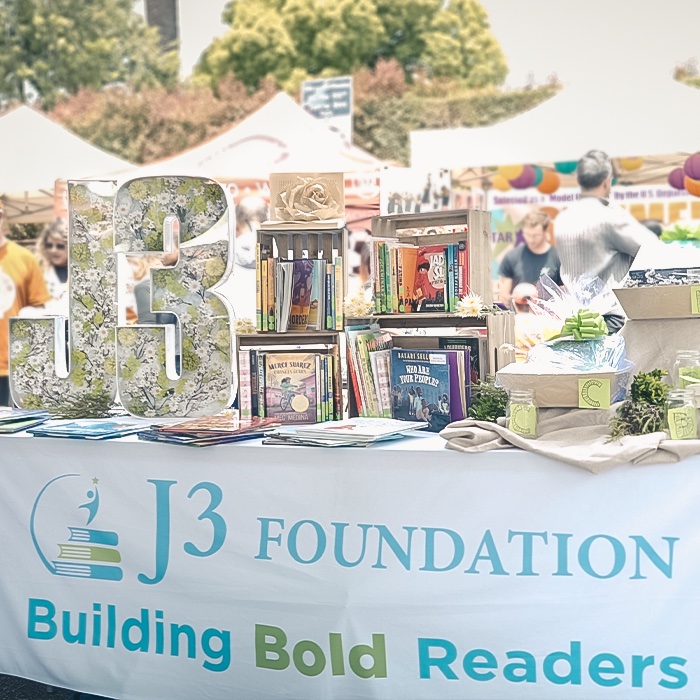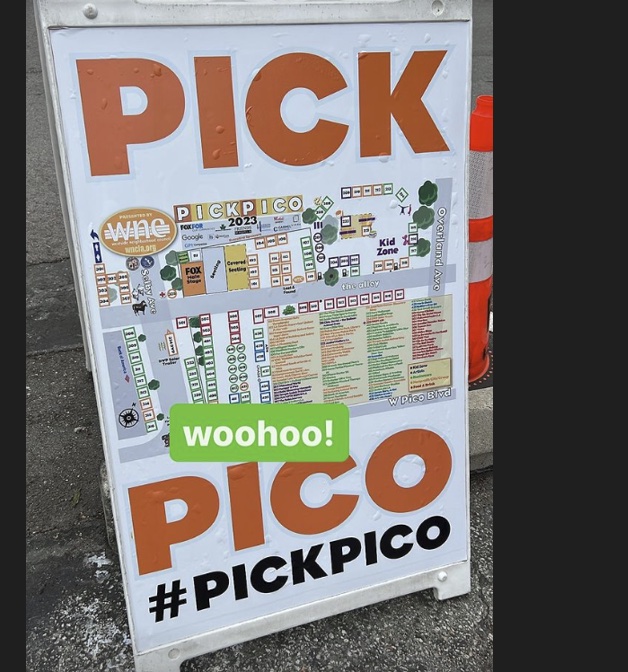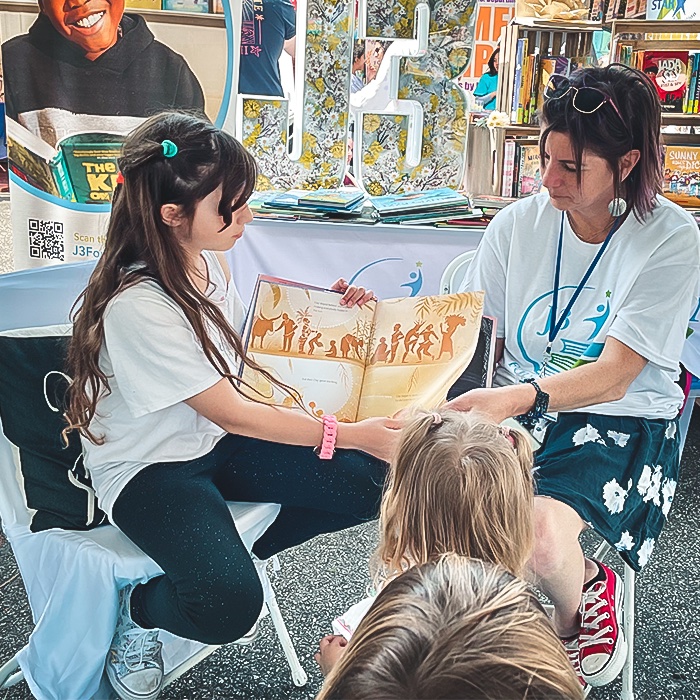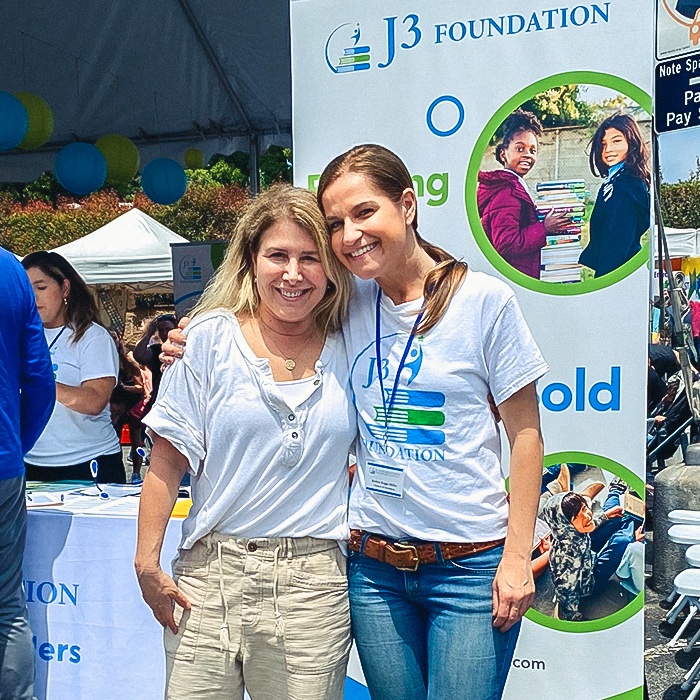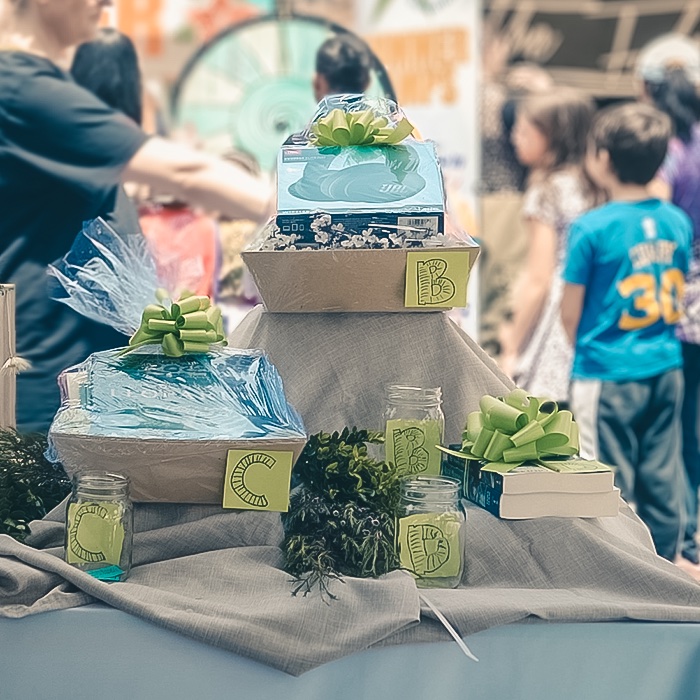 Donate now!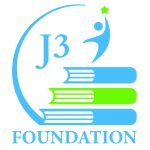 www.j3foundationla.org
(310) 924-2422
Director of Operations: Bobbie Boggs-Miller
Matching Challenge!
J3 is excited to announce a unique opportunity to double your donation! Glaser Weil has generously offered to match the first $10,000 in recurring donations!
Mission
To equip 4th grade scholars with the skills, habits, confidence, and book access they need for a lifetime of reading success
Begin to Build a Relationship
We know you care about where your money goes and how it is used. Connect with this organization's leadership in order to begin to build this important relationship. Your email will be sent directly to this organization's director of development and/or Executive Director.
The J3 Cozy Reading Club teaches critical reading competencies through an evidence-based and culturally-relevant curriculum. It allows our Compton students, regardless of income or background, to receive a high-quality after-school reading intervention program. As the Director of Educational Services and former K-8 school principal, I have seen how the J3 Cozy Reading Club has impacted our students' academic and social development and continues to do so each year. Most importantly, our students love attending J3 sessions! Thank you, J3 Foundation!
Struggling to Read, J3's Cozy Reading Club Makes it Fun
"The Cozy Reading Club, J3 Foundation's premier reading program, is special in how intentional every piece of the two-hour after-school program is," Stacee Longo, Sr. Program Director of J3 Foundation says. "We take a holistic approach with our students by focusing on reading skills, mindfulness, social-emotional learning, restorative practices, and so much more."
J3 Foundation is raising $864,000 to expand its Cozy Reading Club to 24 additional schools, double its book collection from 5,000 books to 10,000, and to reach 650 more students of color who are struggling to read.
A $1,500 donation will add 100 books to the J3 collection for our students to read. A $5,000 donation will support the costs of hiring highly qualified educators from our partner schools. A $12,000 donation can fund an entire trimester for a school in need. And a $36,000 donation will fund an entire year of the Cozy Reading Club for 30 students at one school.
"The magic of our program is that we provide a safe space where all students get to rediscover the joy and magic of a good book," says Longo.
Key Supporters
Morgan Stanley Gift Fund
McKuin Frankel Whitehead LLP
Oceankind Foundation
Richardson Charitable Foundation
Once Upon a Time Bookstore
Armanino LLP
Barry Family Foundation
Book Foundation
Brother International
CTBC Bank Corp.
Glaser Weil LLP
Humberto & Maria Gray
James Worthy
Joel & Sherry McKuin
Lido Advisors LLC
Macquarie Capital USA
TASCHEN Books
The Brentwood Inn