Carron Brown on the Magic of J3 Foundation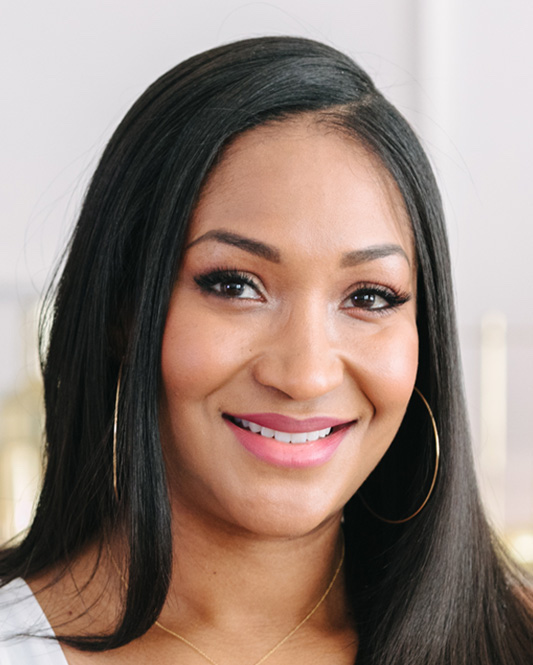 Carron Brown knows her power and lives her purpose. She is the Vice President of Branding, Strategy, and Operations at Warner Bros. Discovery, where her colleagues describe her as "radiating wisdom, optimism, and fearlessness."
But beyond her corporate success, Carron is the kind of leader who shines when helping others shine. She feels the most fulfilled when helping others find their power and purpose.
Carron feels a duty to give back, to make a difference. That's what keeps her going.
In 2019, one year before the pandemic, she joined J3 Foundation's Advisory Board and their mission to combat childhood illiteracy.
When Carron learned that two out of three kids who aren't reading proficiently by the end of fourth grade will end up in jail or on welfare as adults, she had nightmares for weeks. "That was so sickening. Once you know better, you have to hold yourself accountable and do better."
One foot in front of the other, she often says when the going gets tough.
Fortunately, J3 is making strides with its Cozy Reading Club, a free after-school reading program for underserved kids across southern Los Angeles. 90% of J3 students are minorities and from lower-income families.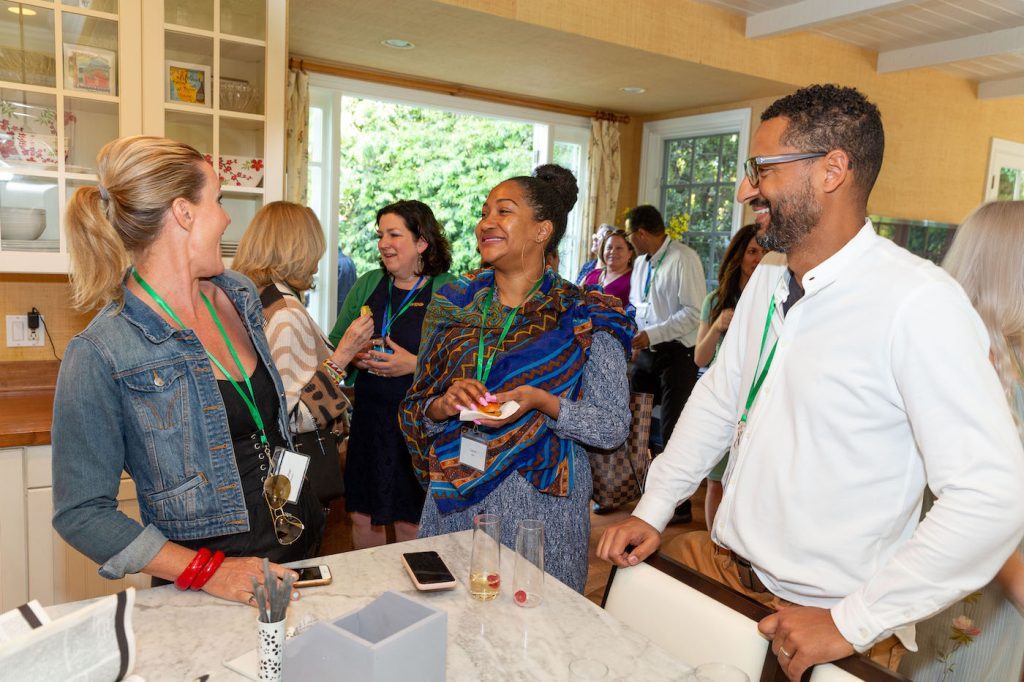 As a proud LA native, black female, and mother, Carron says J3 Foundation sits "near and dear to my heart."
When describing J3, she uses the word "magic."
That's what you feel when you step into a session and find these kids reading under string lights in cozy forts as jazz music floats in the air. When the whole class snaps in appreciation after the "shy kid" volunteers to stand up and read out loud, you hear it. When students' reading scores suddenly jump an average of 36 points at the end of the 30-week program, you believe it.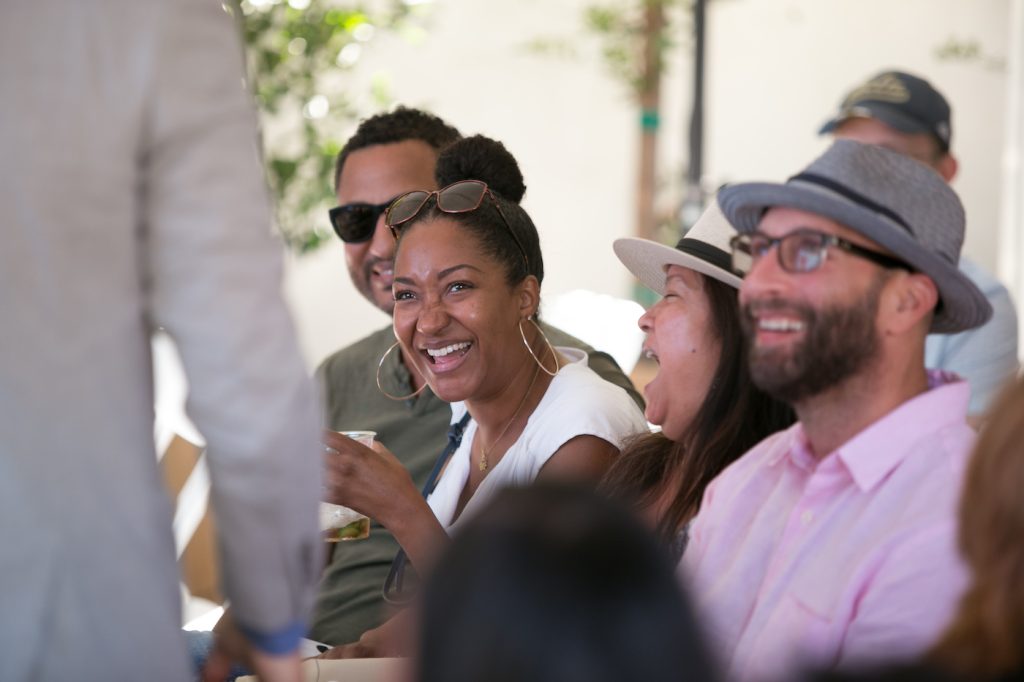 "The impact is so immediate," Carron says. "They continuously impress me beyond belief with the short distance between donation to impact."
She'll also tell you that really, it's not magic at all.
Behind it all is a highly efficient, well-oiled machine run by people fueled by the mission. From the books they curate to the extensive teacher training, every facet of the program they've created is intentional, strategic, and designed to have a "halo" effect on the community.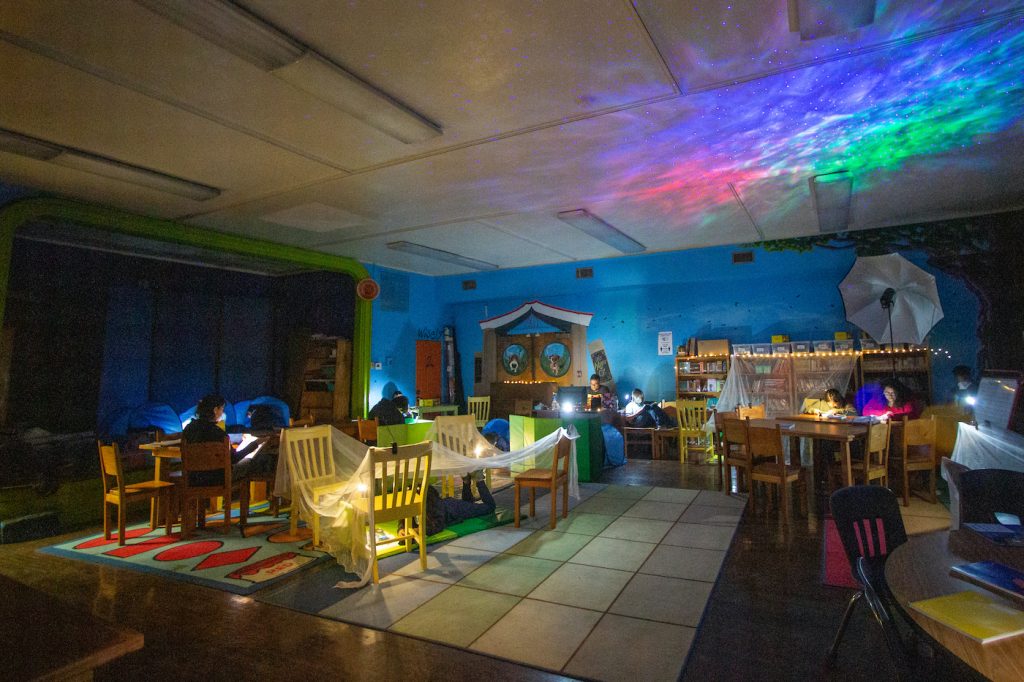 If you ask Carron, it's the people at J3 that set them apart from other organizations.
"The integrity of the staff, the commitment to excellence, and the dedication—I've never seen anything like it. And I am honestly saying that—the staff they hire are so committed to the cause, so dedicated to their role and the role that they play on the broader team—I think this is a large part of their magic." She laughs as if in disbelief. "And I've managed many teams, managed many people. It's not that easy. It's not that easy to get a group of people who are all working in concert for the vision and mission."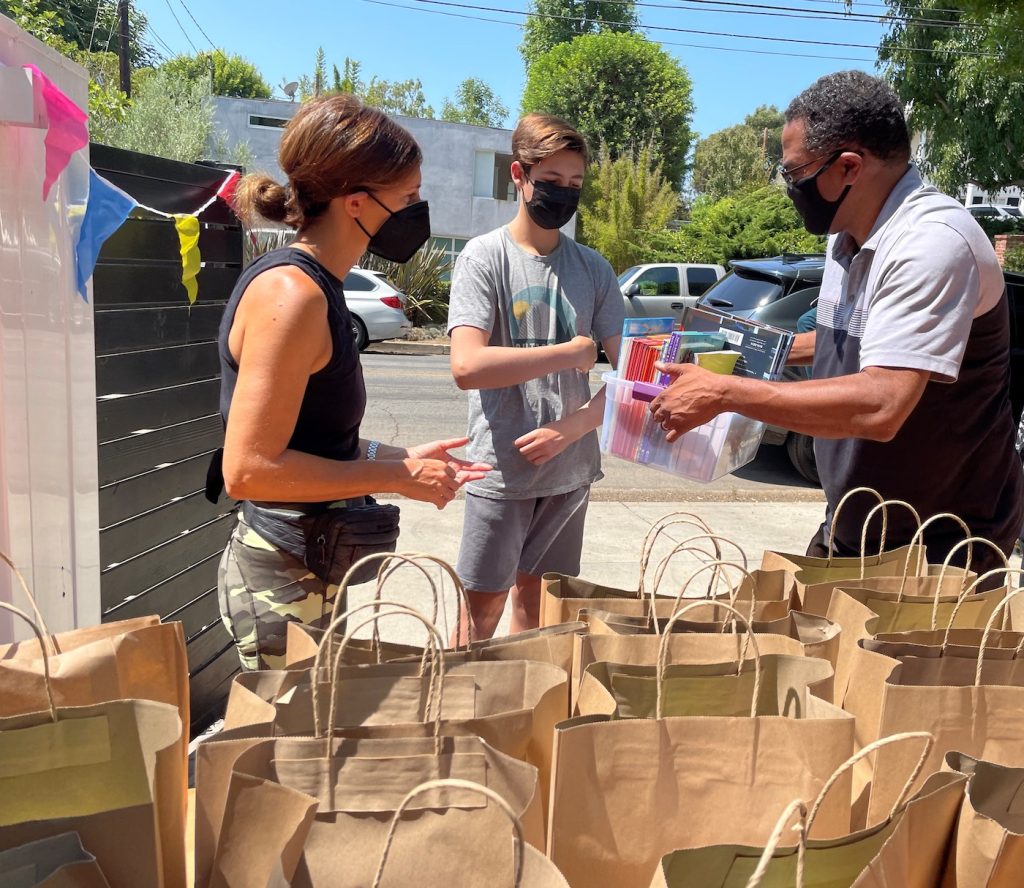 Carron recalls that during the pandemic, when schools were shutting down, J3 reacted swiftly with grit, resourcefulness, and fearlessness.
Their kids needed them more than ever, so they called on their circles of volunteers and packed up boxes and bags filled with books and everything else their students needed to continue the program at home.
"It was the ultimate 'if there's a will, there's a way.' Unwavering commitment to the mission – no matter what," says Carron.
Now, post-pandemic, national reading scores are at an all-time low. There is a growing number of children falling behind, but J3 and Carron continue to fight.
One foot in front of the other.
They share the worry together, but also something else more powerful: an unshakable sense of optimism. It is ingrained in them, and it makes them unstoppable.
They know that every child has potential to unlock.
"I don't want to say no child left behind, but –" she pauses. Maybe because it's a difficult promise to make for a problem so daunting.
She takes a breath, then continues.
"They're really working toward that goal without the praise. They're really changing the trajectory of a child's life."
If you were inspired by Carron's story, then join us in being one of our top tier donors at $25K and enjoy the exclusive Platinum Level benefits that come with it. With your donation, you can help the kids of J3 Foundation find their power, purpose, and maybe even a little magic.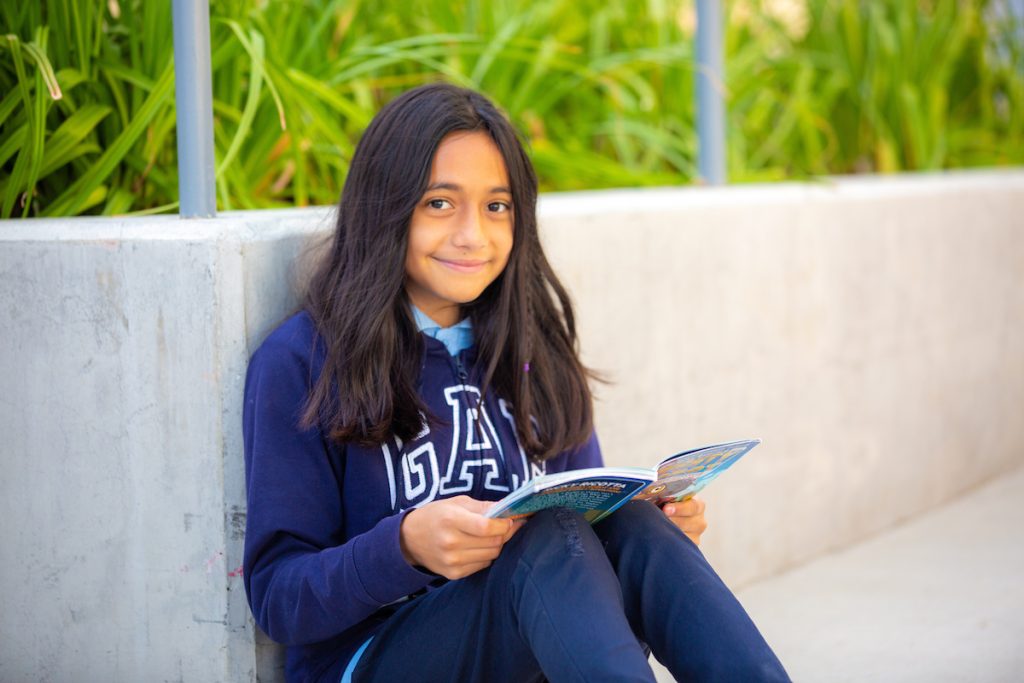 Donate now!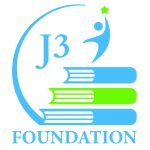 www.j3foundationla.org
(310) 924-2422
Director of Operations: Bobbie Boggs-Miller
Matching Challenge!
J3 is excited to announce a unique opportunity to double your donation! Glaser Weil has generously offered to match the first $10,000 in recurring donations!
Mission
To equip 4th grade scholars with the skills, habits, confidence, and book access they need for a lifetime of reading success
Begin to Build a Relationship
We know you care about where your money goes and how it is used. Connect with this organization's leadership in order to begin to build this important relationship. Your email will be sent directly to this organization's director of development and/or Executive Director.
The J3 Cozy Reading Club teaches critical reading competencies through an evidence-based and culturally-relevant curriculum. It allows our Compton students, regardless of income or background, to receive a high-quality after-school reading intervention program. As the Director of Educational Services and former K-8 school principal, I have seen how the J3 Cozy Reading Club has impacted our students' academic and social development and continues to do so each year. Most importantly, our students love attending J3 sessions! Thank you, J3 Foundation!
Struggling to Read, J3's Cozy Reading Club Makes it Fun
"The Cozy Reading Club, J3 Foundation's premier reading program, is special in how intentional every piece of the two-hour after-school program is," Stacee Longo, Sr. Program Director of J3 Foundation says. "We take a holistic approach with our students by focusing on reading skills, mindfulness, social-emotional learning, restorative practices, and so much more."
J3 Foundation is raising $864,000 to expand its Cozy Reading Club to 24 additional schools, double its book collection from 5,000 books to 10,000, and to reach 650 more students of color who are struggling to read.
A $1,500 donation will add 100 books to the J3 collection for our students to read. A $5,000 donation will support the costs of hiring highly qualified educators from our partner schools. A $12,000 donation can fund an entire trimester for a school in need. And a $36,000 donation will fund an entire year of the Cozy Reading Club for 30 students at one school.
"The magic of our program is that we provide a safe space where all students get to rediscover the joy and magic of a good book," says Longo.
Key Supporters
Morgan Stanley Gift Fund
McKuin Frankel Whitehead LLP
Oceankind Foundation
Richardson Charitable Foundation
Once Upon a Time Bookstore
Armanino LLP
Barry Family Foundation
Book Foundation
Brother International
CTBC Bank Corp.
Glaser Weil LLP
Humberto & Maria Gray
James Worthy
Joel & Sherry McKuin
Lido Advisors LLC
Macquarie Capital USA
TASCHEN Books
The Brentwood Inn