With City Year's Support, She went from Being Misunderstood to U.C. Grad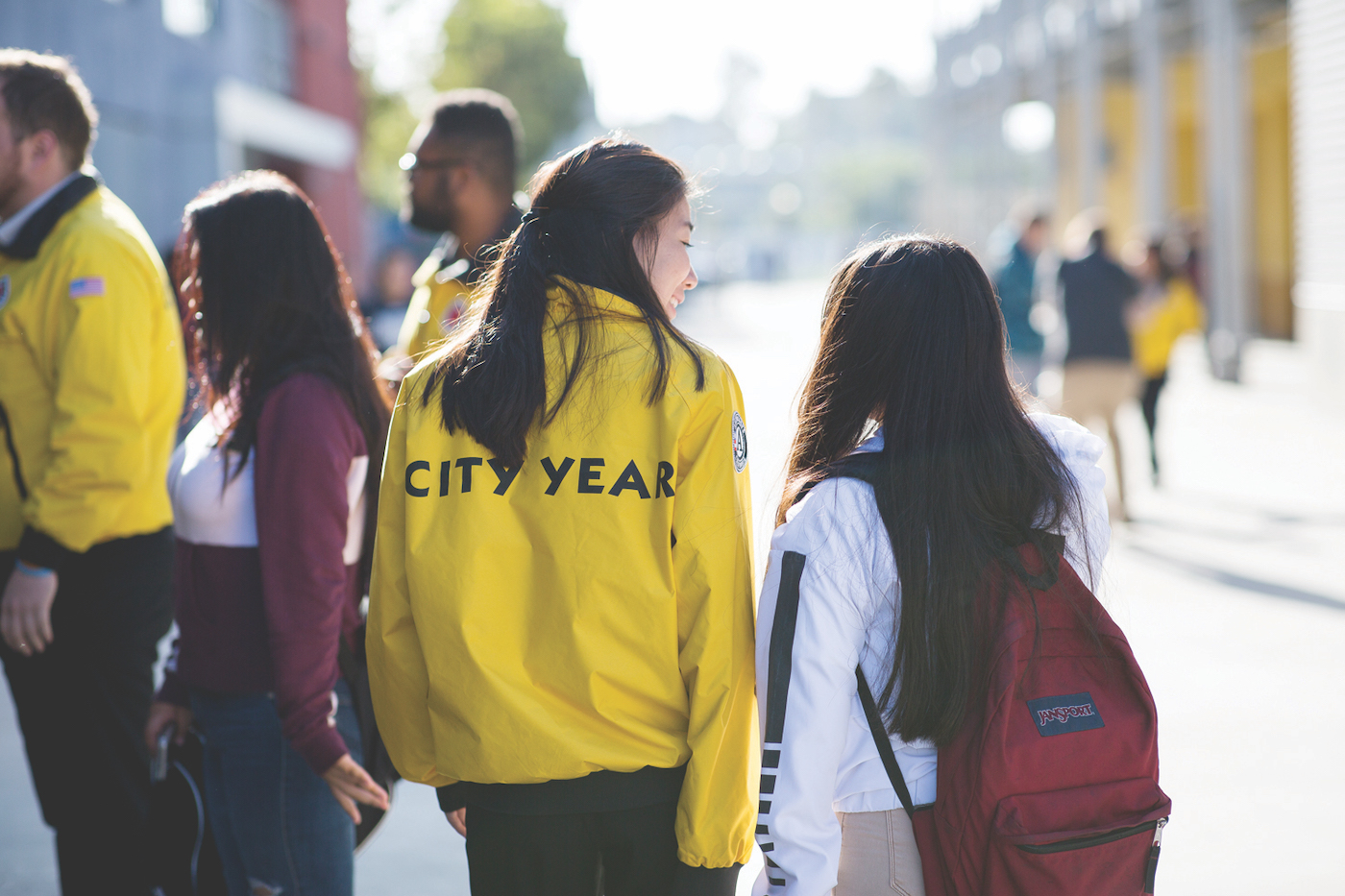 In elementary school, Jennifer knew she was a smart kid. But, admittedly, she liked to talk back to teachers and that often landed her in hot water.
One day Jennifer happened to find the student file that the school kept on her left out. Curious to know what the teachers really thought of her, she took a quick peek.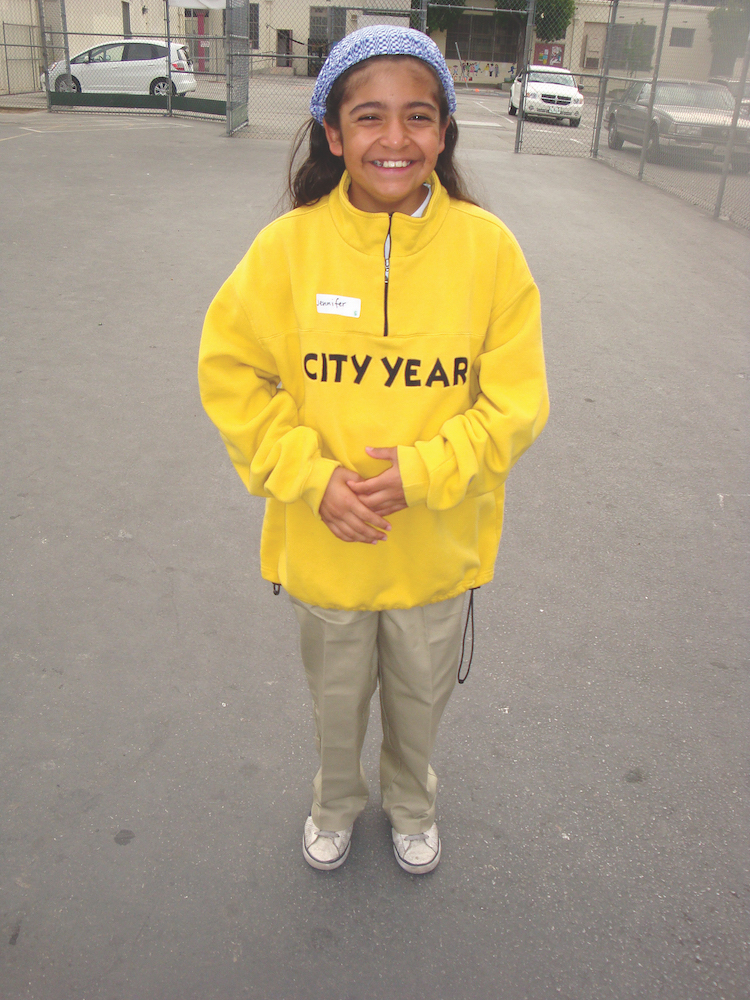 "I read all the bad things teachers were writing about me throughout the years," she says. "Dang, they really hate me," she remembers thinking.
Then Vera Kwan, an AmeriCorps member with nonprofit City Year Los Angeles, started working full-time as a tutor and mentor in Jennifer's third-grade classroom.
Kwan was one of the 200 young adults with AmeriCorps who dedicate a year of their lives for a modest stipend to work for City Year Los Angeles, helping students, like Jennifer, who are struggling academically and socially.
Every year City Year sends these young leaders to a number of systemically under-resourced schools in the Los Angeles Unified School District. The members – ages 17 to 25 – work side-by-side with teachers in grades three through nine, reaching a staggering thousands of students annually in Los Angeles alone.
City Year, founded 34 years ago in Boston, is a national network with sites in 29 cities across the country with international affiliates in the UK and South Africa. The goal is to harness AmeriCorps membership for helping students in ways that resource-limited public schools can not provide. City Year L.A. is the largest site in this vast network.
City Year prides itself on having a "double bottom line": helping students gain the support to graduate high school and training AmeriCorps members to view challenges students face through an equity lens.
"We're hoping the experience in the schools instills an equity mindset in them so that when they go off into other careers they are cognizant of the need for educational equity and social equity due to systemic biases," says Sandra Cano, the executive director of City Year L.A.
With Kwan's mentorship and support, Jennifer gained the confidence and skills to focus on her school work. Her school trajectory changed for the better. Jennifer was able to realize the potential she knew she had, going on to advanced classes in middle school and high school. Recently, Jennifer graduated from U.C. Davis.
"City Year was a safe haven for me and other kids to be children," Jennifer says.
Donate now!
cityyear.org
(310) 770-0557
Individual Giving & Foundation Relations Director: Mia Henley
Mission
Building a more equitable future. At City Year, we believe that all students can succeed and that developing the skills and mindsets of children and young adults contributes to strong, vibrant communities—outcomes that benefit all of us.
Begin to Build a Relationship
We know you care about where your money goes and how it is used. Connect with this organization's leadership in order to begin to build this important relationship. Your email will be sent directly to this organization's director of development and/or Executive Director.
City Year has pushed me to develop as a leader by challenging me to step out of my comfort zone, which is why I believe a big part of my role is to empower, inspire, and motivate others to reach their highest potential. The students we serve deserve to feel supported through this most challenging time, which is why COVID-19 has only added to my sense of urgency to transform myself and those around me.
Social-Emotional Support for Students is Needed Now More Than Ever
Students may be back in school, but they're still reeling from the loss of learning and social development after 18 months of remote learning and social isolation due to the pandemic.
"Our students have a City Year AmeriCorps member in their corners every day helping them with academics and social-emotional support to navigate the return to school," says Sandra Cano, the executive director of City Year L.A.
Helping these students has never been more urgent.
Please support City Year AmeriCorps members. They are the human capital that makes what City Year does possible, Cano says. City Year recently increased the amount of money it pays its AmeriCorps members from $17,400 a year to $25,000
Key Supporters
ECMC Foundation
Ballmer Group Philanthropy
Bronfman Hauptman Foundation
Windsong Trust
Len Hill Charitable Trust
Rosenthal Family Foundation
Hearthland Foundation
Vera R. Campbell Foundation
Comcast NBCUniversal
Los Angeles Rams
The Walt Disney Company
Marc & Ashley Merrill/Riot Games
Snap, Inc.
The Boeing Company
The Smidt Foundation
CIM Group
Tracy & Justin Ward
Hernan Lopez Family Foundation
Apple, Inc.
Sony Pictures Entertainment
Deloitte
Octavia Spencer
Natalie & Jim Burtson
Taco Bell Foundation