Time to Switch 'Our Investment Thesis'?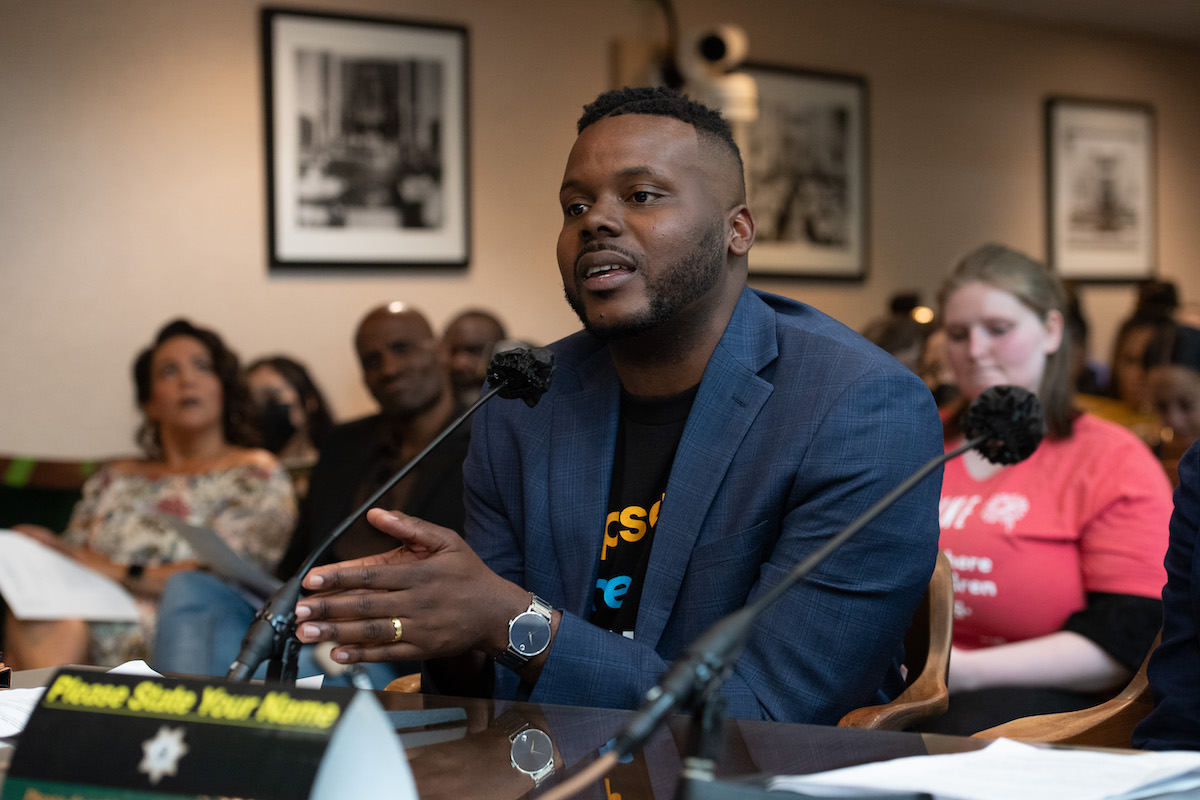 Michael Tubbs was just 26 when he was elected mayor of Stockton in 2016. Raised by a low-income, single mother, he became the youngest-ever mayor of a large American city. Under his leadership, Stockton was named an All-America City in 2017 and 2018 by the National Civic League.
Tubbs was named a fellow at MIT media lab, was a member of Fortune's 40 Under 40, and he launched a groundbreaking Universal Basic Income program in Stockton that has led to pilot programs in cities across the nation, thanks to his Mayors for a Guaranteed Income coalition. Made up of mayors in cities from Seattle to Pittsburgh, they advocate for direct, recurring cash payments for those living in poverty. He is now the founder of a nonprofit he recently formed called End Poverty in California (EPIC). The organization's mission is right in its name: end poverty in California.
Q. As mayor of Stockton, you pioneered the guaranteed income experiment. Where did that idea come from, and why did you make it a priority?
A. Poverty has always been an issue that's personal to me. My lived experience – being born in Stockton, having a single mother, having an incarcerated father, and watching my mother work incredibly hard but still struggle – gave me a passion at an even earlier age for figuring out how to make our economic system more fair.
When I became mayor and began trying to solve a myriad of issues in Stockton, it became very apparent that at the crux of what we were trying to solve was poverty. I wanted my administration to be an anti-poverty administration. Through research, I discovered guaranteed income as a way to create an income floor. It's funny looking back at it – now that we have 90 mayors who are part of Mayors for a Guaranteed Income (MGI), we have pilots happening every day in cities – but I marvel at how five years ago, it was just me. But I was very steadfast, and I just felt that this is what I got elected to do. If I'm not going to do it, why would I be in office?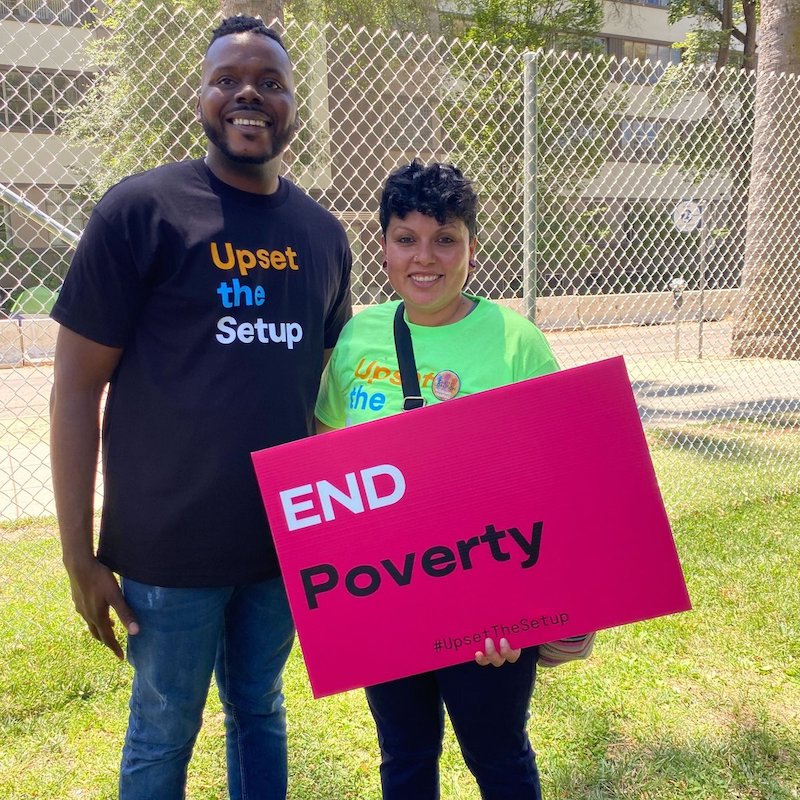 Q. Many people recognize you for that program, as well as your age – having been elected mayor at 26. What's something else you're proud of from your experience in public office?
A. I'm proud of the Stockton Scholars Program. I raised all the money for it myself – over 20 million dollars – and for the next half decade, every single student who graduates from Stockton's largest school district is guaranteed a four-year, two-year, or trade school scholarship. For me, that's a real legacy project because it's about opportunity.
Q. You've started a new organization to end poverty in California. Tell me more about your agenda and strategy.
A. It's a continuation of the work I started as mayor. California is a progressive state, but when you factor in cost of living it has the highest poverty rate in the country. And to me that's unacceptable to have such extreme disparities.
The goal of End Poverty in California (EPIC) is to do the work around the narrative, like what stories we're telling about poverty, and also about policies. It's also about building power in local communities because it's not just about the state government. It's county governments and local governments – from land use to policing to contracting – that are making decisions that impact economic development. It's really about how we organize with our local leaders to make sure that our local governments are helping everyone enjoy prosperity.
Q. How is your work applicable to Los Angeles?
A. Los Angeles is at this intersection of so many interesting things. On the narrative front, the creative world is created in L.A. That's why L.A. is so central to this effort. What are the stories we're telling about poverty, about folks who are unhoused?
L.A. also has a lot of folks who are living paycheck to paycheck, a lot of folks who are in poverty, who are doing work we deem essential, doing work to power our economy. L.A. is also ground zero for basic income. You have two of the largest pilots in the country in the City and County of L.A. So, you have folks who are looking at the problem and figuring out how to fix it.
Q. What can philanthropy and individual donors do to support these efforts?
A. Number one is narrative change. Help us invest in our narrative strategy to align the culture and art with public opinion and really change the conversation we're having.
Number two, we're spending a lot of time with local governments on pilots. People like to test ideas, so, for example, let's test out how to make public benefits more accessible to people. How do we create a tool that allows us in real time to track the progress the state and our local municipalities and counties are making on poverty?
Number three, we're building our own internal capacity. Our team is expanding to bring on policy staff and community organizers, and support from donors can help make that possible.
Q. You have been appointed as a special advisor for economic mobility and opportunity by the Governor. What are you trying to do in that role?
A.I'm trying to make sure that the administration's efforts to end poverty are reaching local municipalities. Part of it is going to communities and saying what's happening in the state government and how you can access it. And then making sure that there's one persistently annoying, high-pitched, squeaky voice, saying: What about poverty?
Q. You have said we have everything we need to end poverty in California. What needs to happen now?
A.It's a political question. It's a power question. Do we want to end poverty in California? Because it's going to cost something, but we're already paying for it.
We pay for it in our criminal justice system. We pay for it in our hospital system. We pay for it in the loss of economic activity. We pay for it in premature death. So, the question is: Do we want to switch our investment thesis?
Q. If you are successful in your work, what will California look like a decade from now?
A.California will look like a place with opportunity for everyone where everyone can afford to live. Everyone has the opportunity to work. Everyone has access to clean air and water. Everyone's able to contribute. Everyone's able to rest. Everyone's able to spend time with their family. Everyone has paid time off. Everyone has access to childcare. Everyone has a living wage job or some sort of income floor that allows them to be fully human.