The Social Sector's Preeminent Source of News and Knowledge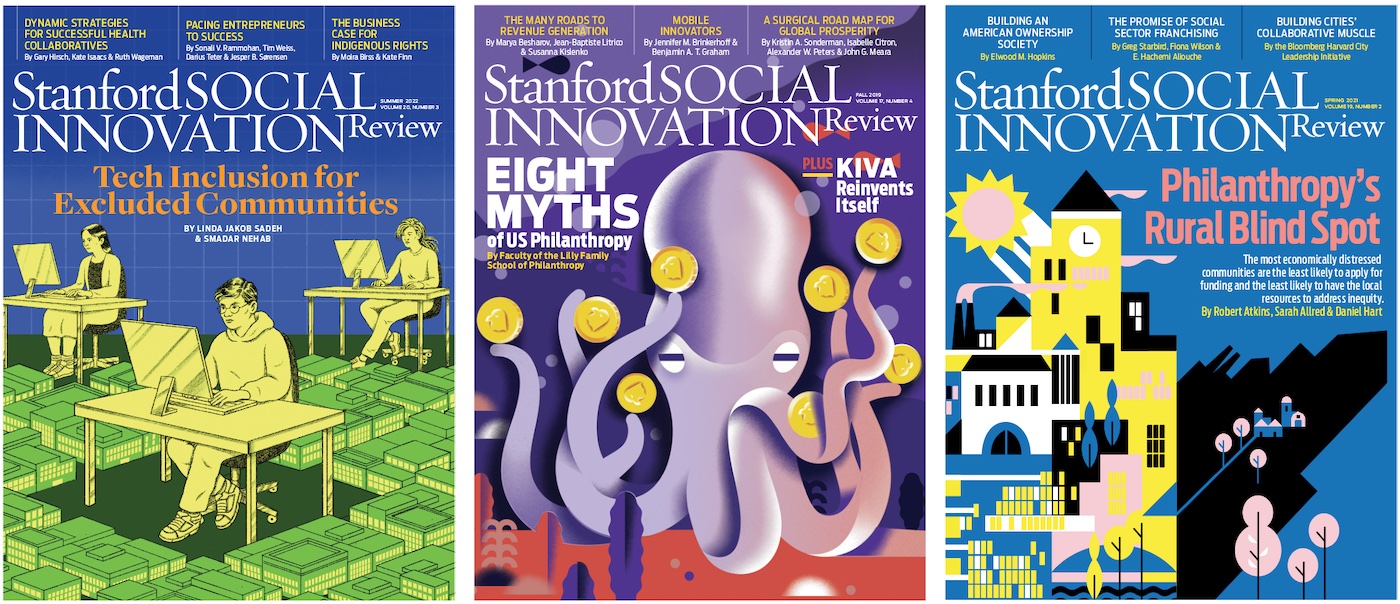 The year was 2003, and the philanthropic sector was going through a period of significant evolution. Every day, new technologies were emerging that changed the way that people were engaging with one another and learning about issues that mattered to them. Many of these same new technologies were also bringing newfound wealth to the people who were pioneering them, who in turn, started looking for new ways to apply their talent and treasure to address societal and environmental challenges.
At the same time, traditional philanthropists and grantmaking institutions began exploring new methods for achieving greater impact on the issues they were addressing, and nonprofits and social enterprises (still a relatively new idea) were adopting successful strategies and approaches from the for-profit world to make their work more effective and efficient.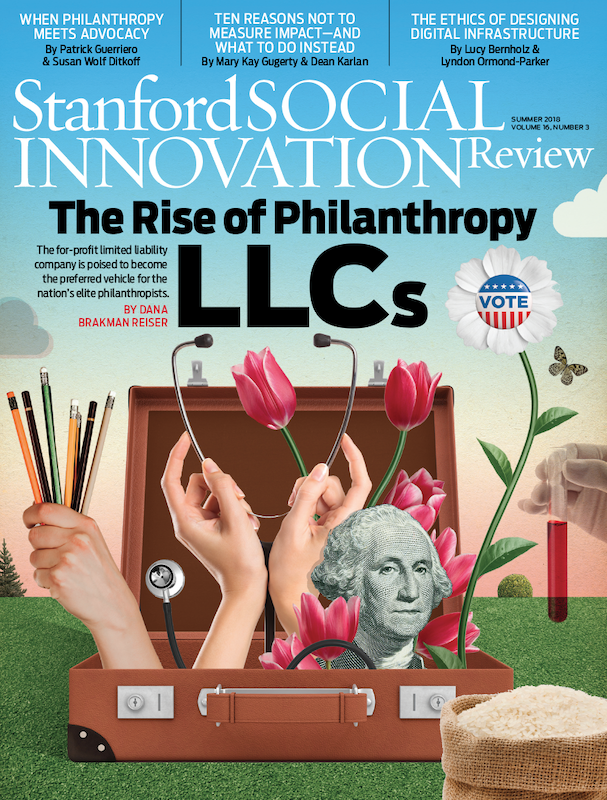 These converging forces inspired a group of individuals at Stanford University's Graduate School of Business to launch a quarterly print publication that would inform and inspire the emerging field of social innovation: Stanford Social Innovation Review.
As the first Editors' Note explained, the publication would be "dedicated to presenting useable knowledge that will help those who do the important work of improving society do it even better!" SSIR's approach "is based on a philosophy of dissolving boundaries and brokering a dialogue between the public, private, and nonprofit sectors…" The publication still takes this "cross-sector" approach, bringing together ideas and insights from philanthropists and foundations, nonprofits, and NGOs, businesses and social enterprises, policymakers, academics, and leading thinkers and doers.
In 2010, SSIR became a part of the Stanford Center on Philanthropy & Civil Society, the preeminent academic research center dedicated to expanding the body and reach of quality research on, and improving the practice and effectiveness of, philanthropy, civil society, and social innovation. It was at that time that the leadership of SSIR decided it was necessary to live the ideals that the publication espoused, becoming itself a social enterprise of sorts.
SSIR receives no funding from Stanford University, relying instead on earned revenue from subscriptions, conferences, webinars, and other editorially-related products and services to provide the income needed to cover its ongoing operations.
Today, that quarterly print magazine – which at one time was mailed out by hand – has grown into a modern media enterprise, reaching a global audience of nearly three million people each year. With six foreign-language editions (Arabic, Chinese, Japanese, Korean, Portuguese and Spanish), SSIR produces print and online articles daily, along with webinars, conferences, podcasts, and an array of educational and informational resources to help inform and inspire those who strive to make the world a better place.
The first Editors' Note said it best: "'Social innovation' stands in our name for a reason: to remind our authors, our audience, and ourselves that this journal's purpose is to lead in the search for new and better ways to redress social problems… We invite you to join with us in exploring new ideas and thinking more broadly about these issues."
Subscribe Now
SSIR Discounted Subscription Offer for The Gift List (2023)
Change starts with individuals. Whether you've been a donor for years, or are just starting on your philanthropic journey, you need up-to-date information to help you make informed decisions about your giving. Stanford Social Innovation Review provides readers with the latest research and practice on social issues and solutions, giving you the tools you need to be a better partner in social change. With a cross-sector approach that includes perspectives from philanthropists, foundations, nonprofits, social enterprises, government, business, and academia, SSIR is the preeminent global publication for anyone looking to be more effective and efficient in helping to support positive change.
Mission
SSIR's mission is to advance, educate, and inspire the field of social innovation by seeking out, cultivating, and disseminating the best in research- and practice-based knowledge.
www.ssir.org
Editor-in-Chief: Eric Nee
Begin to Build a Relationship
We know you care about where your money goes and how it is used. Connect with this organization's leadership in order to begin to build this important relationship. Your email will be sent directly to this organization's Director of Information.
For nearly two decades, I have counted on SSIR to present the cutting edge ideas and the key debates of our field. The Stupski Foundation has valued the opportunity to partner with the team at SSIR to explore critical ideas with foundation leaders and renowned experts.