Extraordinary Impact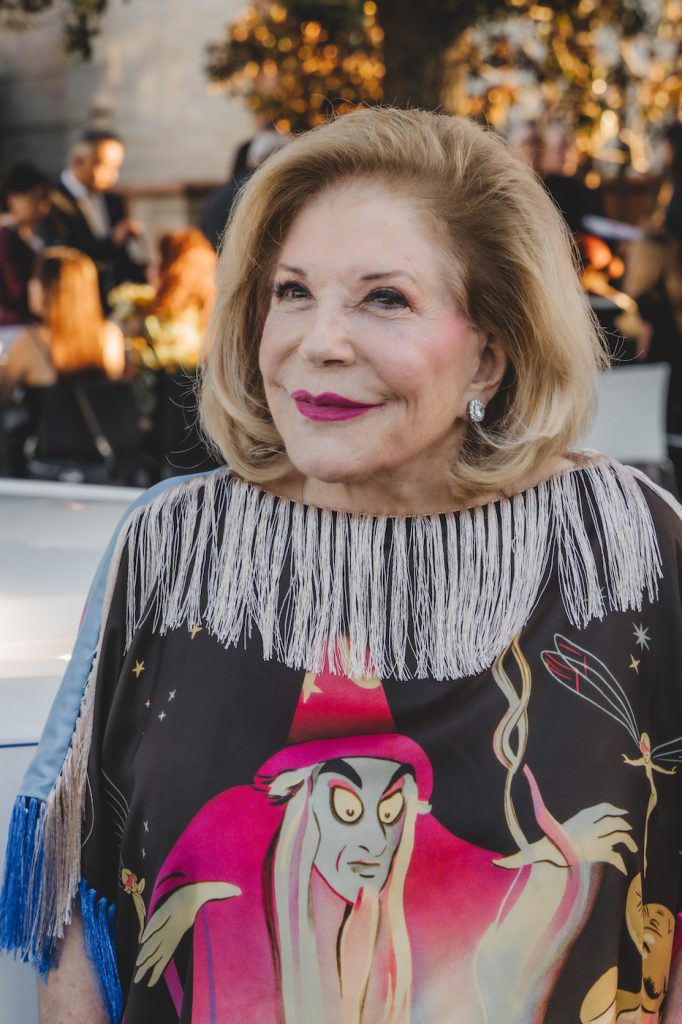 Wallis Annenberg never set out to be a public person. Even today, as the head of a legendary family foundation (one of the 50 largest private foundations in the U.S.) she still feels most at home watching tennis or the women's college world series, spending time with friends and family, and doing, what she calls, "the most ordinary things you can imagine."
But when it comes right down to it, there is really nothing ordinary about Wallis Annenberg the person nor the Foundation she leads. Founded in 1988 by her father, Walter Annenberg, publisher and U.S. Ambassador to Great Britain, the Annenberg Foundation has, since its inception, given away more than $5 billion dollars.
Under Wallis' leadership, which began in 2009, this family's foundation lives on the center stage of L.A.'s philanthropic world and beyond. Today the Annenberg Foundation funds and has created some of the most groundbreaking programs across a wide swath of Los Angeles' and indeed the world's most pressing issues. These programs include changing the conversation around aging, animals and wildlife, gender equity, social justice, climate, education, housing, performing arts, and healthcare.
Given Wallis' deep and diverse philanthropic footprint, we wanted to understand how she thinks about her work to which she is so deeply devoted.
Q. Your family has such a storied legacy in diplomacy, journalism, business, and, of course, philanthropy in Los Angeles and around the world. Can you tell us about your upbringing and its impact on your personal passion for philanthropy?
A. My greatest childhood memories are of the simplest things, with the least frills, and the least pretense: playing with my friends, the most ordinary things you could possibly do.
Of course, with an ambitious and successful father who also became an impactful Ambassador to the Court of St James's – I was exposed to many extraordinary people and events – and that helped shape me in different ways. Thankfully with all my travels and interactions and challenges along the way, I learned compassion and empathy. I also saw triumph, tragedy, and suffering in life as well. I suppose that's why my family was drawn to giving back because – truly we were given so much and so much was expected of us.
And I think that's why I'm a philanthropist now, focused on investing in people and lifting communities and helping to make people's lives better. So many people don't have what they need for a fair shot at life and at Annenberg we are always looking at ways to cut through and help adjust and improve the systems preventing that.
Winston Churchill famously said that 'we make a living by what we get, but we make a life by what we give.' I've certainly found that to be true.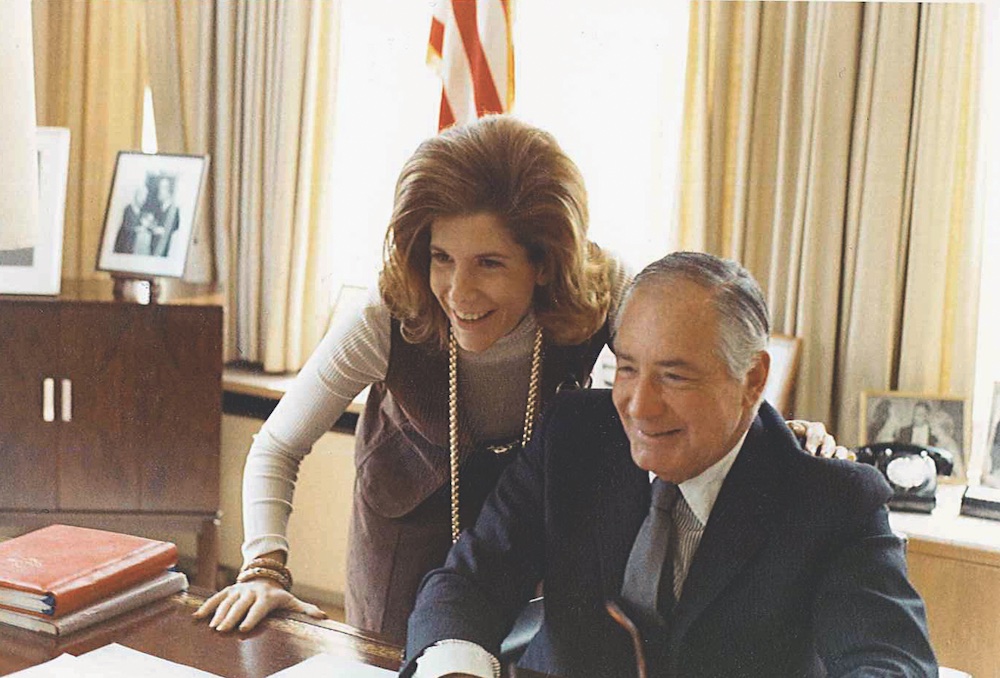 Q. The Annenberg Foundation supports a diverse array of causes. Where do your personal philanthropic passions lie?
A. From my first day running the Foundation, I realized that the key to successful philanthropy is giving from your heart, leading with your greatest passion, and that is what I've tried to do.
My passions are many, including investing in and empowering leaders, especially women, around the world; stepping in where needed to address the critical issues of our time including affordable housing, food insecurity, conservation, education, access to healthcare, and supporting social justice. Of course, the Foundation has long invested in using visual and performing arts in storytelling as engines of social change. And most recently I've had such joy from our philanthropy around animal welfare, strengthening the human-animal bond, and changing the conversation around longevity and aging.
I was a woman in the working world long before the women's movement really took hold, so the gender gaps and discrimination we still see all around us – not to mention the true subjugation of women around the world – are very personal to me.
Visual art has always been a great love of mine – especially photography. A stunning photograph or an incredible piece of theater can provide some of the greatest insight into ourselves and the human condition.
And as for strengthening the human-animal bond, I haven't just loved my own animal companions, I've learned from them. How to be present. How to be playful. How to live fully, without grudges, without expectations. That motivated my launch of the Annenberg Pet Space in Playa Vista, a cutting-edge facility where we take in dogs from overcrowded area shelters and make them available for adoptions. Our programs are focused on educating the public on the human-animal bond – how our mental and physical health is improved thanks to animals.
Animals and wildlife have a way of uniting people and there's no better example of this than the Annenberg Wildlife Crossing now under construction across ten lanes of the 101 freeway in Agoura Hills north of Los Angeles. A public-private partnership of monumental scope, it will be the largest animal crossing in the world and the first with significant private support. People have rallied around this project and it's inspiring to see what we've been able to accomplish together in our effort to protect L.A.'s beloved cougars and other wildlife while addressing one of the world's global biodiversity hotspots. We are hoping to have an announcement shortly after the first of next year on a campaign fund for additional crossings in California and across our nation.
Q. What is the most exciting thing that you've seen come out of your philanthropy?
A. It would be impossible to narrow it down to just one, every project is so different.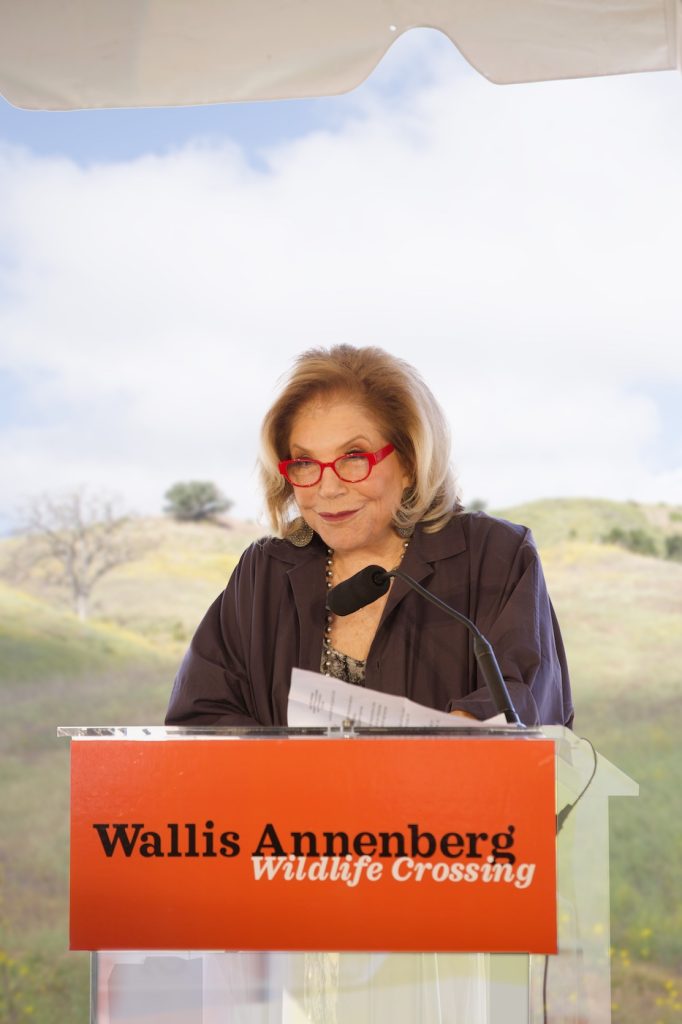 The wildlife crossing represents years of work and collaboration coming to fruition. State and local agencies, elected leaders, nonprofits, and the private sector all came together to make this a reality.
The newly opened Wallis Annenberg GenSpace is changing the way we think about aging in America and providing older adults with a welcoming place to connect and pursue their interests. The number of Californians aged 65-plus is projected to increase sharply in the next decade and we need more places for older adults to enjoy themselves and pursue their curiosities. I was extremely disturbed by seeing the amount of aging people so isolated, which was made worse by COVID. GenSpace, which has not even been open six months, brings people together – intergenerationally – inside an innovative new building that defies ageist stereotypes. I'm proud of the way we're changing the conversation around aging.
I'm also enormously proud of The Wallis, our Center for the Performing Arts, right in the heart of Beverly Hills. By creating a world-class center for the performing arts, we preserved and restored the old Post Office – a real part of Beverly Hills history. We established a new venue for great performances and productions. And we found a way to engage the whole community – young people from all over our city – to enable them to actually practice the arts, to see the difference it can make in their own lives. I think it redefines what an arts center can be. And it achieved so many goals at once. It still thrills me to sit in the audience there, as the curtain is about to go up, and remember when it was all just a dream – a tiny grain of a vision.
Q. Are you, as a family foundation, more likely to bet on ideas or people?
A. Being a family foundation does enable us to cast a wide net and to be nimble, flexible, and take risks in a timely fashion. Overall, I would say that we tend to put ideas first as we all strive to address challenges and critical issues in our community and beyond.
And innovation is really the basis of our giving. When you consider the scope of the issues we're trying to tackle – gender inequality, social justice, people's disengagement from the arts, a broken animal adoption system, the challenge of aging in an ageist culture, the climate crisis – no foundation could ever write a check big enough. So, we work to find and bet on the real innovators. The rule breakers. The fresh new paradigms for solving old problems.
By shining a spotlight on the boldest, most audacious ideas, we hope they'll be copied over and over, and our investments will be leveraged a thousandfold.
If you have an incredible person running a nonprofit that is very important to all of us, but there isn't a real, scalable model that they're pushing – well, what if they take a sabbatical? What if they retire? Ideas always trump cults of personality, as alluring as those can sometimes be. That said, we absolutely believe in leadership to take those ideas forward and we are careful to vet all projects for good, strong leadership before providing the resources.
Q. At a time when journalism has come under such strong attack, how has your family's background in journalism impacted your work in philanthropy?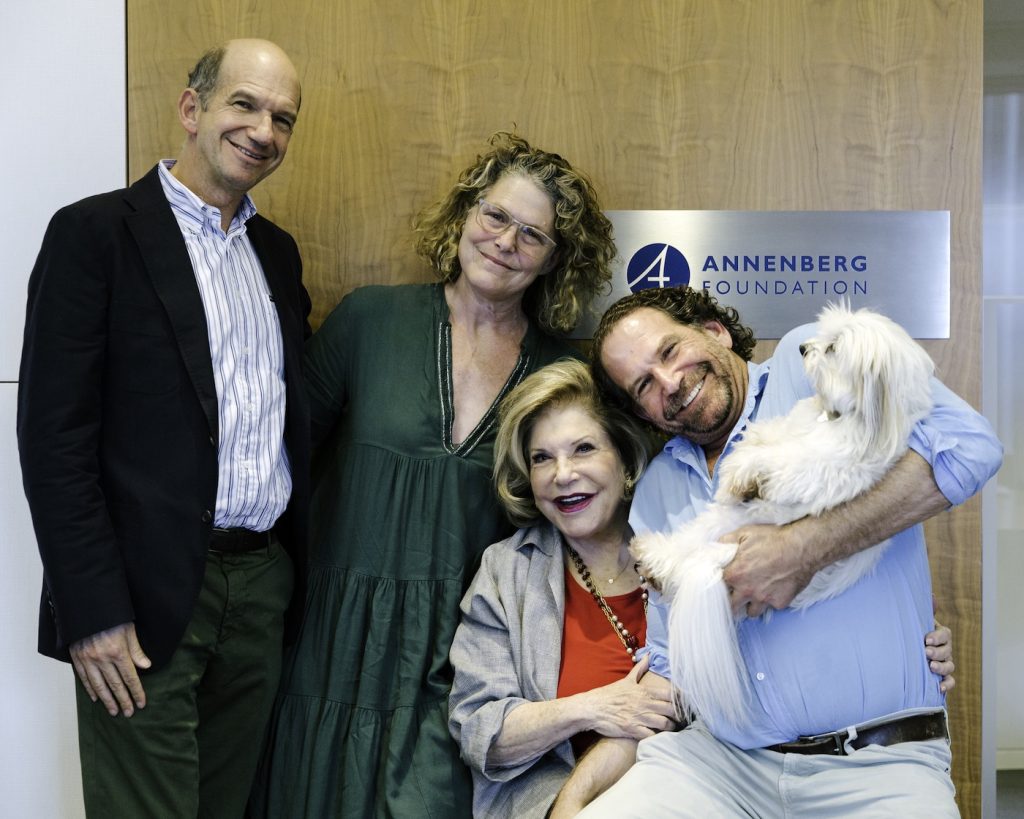 A. I think that when truth and facts are under assault, we are all under attack. The whole basis for a free and democratic society is under attack. These are very challenging times in this regard.
Yes, I was a working journalist myself, and my father started the Annenberg Foundation to focus on communication around the world. And that does have some impact on what we do. Our commitment to the USC Annenberg School for Communications and Journalism and the University of Pennsylvania Annenberg School for Communication – which are training the next generation of journalists and those who will work in communications who will have to push through all of these attacks on the media – and our Justice for Women Journalists Award – these are things that we do because the world needs the facts, the world needs strong and courageous journalism and communications, more than ever before. Every other goal of ours depends on it.
Q. What advice would you give to grassroots organizations that are trying to get on the radar of some of the larger funders and foundations like Annenberg?
A. My father was a big proponent of telling me: 'Don't do it the way I did. Do it your own way.' And I have found that to be extremely good advice. I would say: Be different. Be bold. Break some rules, take some risks. Find a new path to solving an old problem. That's what we like to fund. You might say that we don't give money as much as we nurture and support real innovation. And there's incredible innovation out there, if you're willing to look.
Q. What advice would you give to those who newly find themselves in a position to make a difference through philanthropy?
A. One of the most gratifying things for me in recent years has been welcoming my children, Lauren Bon, Gregory Annenberg Weingarten, and Charles Annenberg Weingarten, to big roles at the Annenberg Foundation. I love seeing them reinvent it and make it their own – as I tried to do when I took over back in 2009. So, this is what I'd say to anyone starting out in philanthropy: do it your own way. Focus on the things that really matter to you. You'll give better and smarter that way. You'll know how to tell a good investment from a bad one. And what fun is it to do anything if you can't put your own stamp on it?
Q. How do you measure ROI?
A. That's a good question, and a complicated one.
We're not running a hedge fund, after all; returns in the not-for-profit sector can be measured in so many different ways. Plus, we do tend to fund things with very broad goals – like changing the conversation around aging in America, or reforming a broken animal adoption system. I think we consider ourselves successful if we make a bit of noise in a given area. And, of course, if we can effect real change in people's lives, which is a lot easier to see and to measure.
Q. Do you think philanthropy can have a meaningful impact on systemic change for people of color, women, and more generally those who fall on the margins of gender equity questions?
A.Absolutely it can. You just have to support initiatives that are working to address those problems. It's why our foundation has been so deeply involved in things like PledgeLA, which is increasing diversity, equity, and community engagement in L.A.'s tech and venture capital sectors.
It's why we've supported women's empowerment around the world. When COVID hit, we focused our grant-making on hospitals, clinics, food organizations, Boys & Girls Clubs, and other organizations that provide support to under-served communities. The goal was to ensure everyone – no matter where they lived – could access basic support services. Equity and access are enormous problems, and they are systemic – woven into the fabric of institutions. But there is a lot of great work being done to remedy the problems, and we need to support and shine a spotlight on it.
Q. Do you practice trust-based philanthropy?
A. As I understand the term, you're talking about a kind of philanthropy that isn't just writing big checks and then telling people what they can do with the money. It's about collaboration, listening, trust, finding the real innovators and letting them do their thing. In that sense, yes, I believe we do practice it. Our real mission is to find the best ideas, support them, and then get out of the way. Unless we are creating our own organization from the ground up, like The Wallis or like GenSpace, the people on the front lines will always know better than us anyway. Our grantees have the autonomy to make decisions based on what is best for the people they serve.
Q. So much of your foundation's focus is on Los Angeles. What do you think is most important for people to understand about philanthropy in Los Angeles at this point in time?
A. Los Angeles is really many different cities at once. Rich, poor, creative, industrious, highly diverse, highly entrepreneurial – I think we are a laboratory for everything that's great about this country, and also for many of its problems. We are so much more than people's stereotype of L.A. And our philanthropic community is really rolling up its sleeves, and developing national models for change in so many areas: animal welfare, aging in America, the digital revolution, and the future of journalism around the world, of course the arts and culture too.
L.A. is so much more than meets the eye – and we are trying to help meet as many of its challenges as we possibly can.