Southern California Public Radio Is What Democracy Sounds Like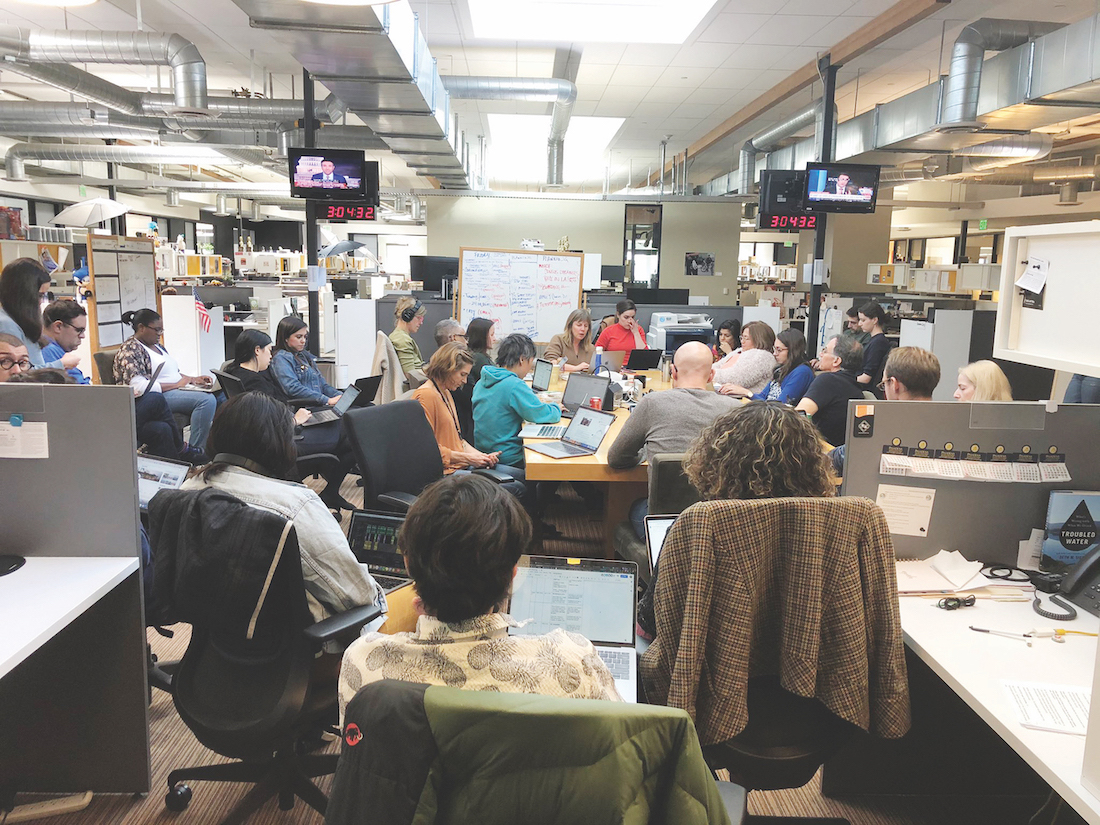 When Herb Scannell took the helm at Southern California Public Radio (SCPR) nearly four years ago, he found himself scribbling down the words "democracy needs to be heard."
The longtime industry executive, who once led Nickelodeon and BBC Worldwide America, had been thinking in early 2019 about the striking rise in partisanship and polarizing discourse playing out across the country. Scannell, SCPR's president and CEO, had no idea then that the slogan he created, which was used in the company's capital campaign brochure and radio messaging, would ring prophetic. The need for journalism to be "a stalwart of democracy" is more important today than ever, he says, and lives large in local communities like Los Angeles.
"Local elections and school boards are having a profound impact on what books your kids read or don't read," Scannell says. "Election officials who were not high profile…are all of a sudden being named and are sources of criticism and even threatened."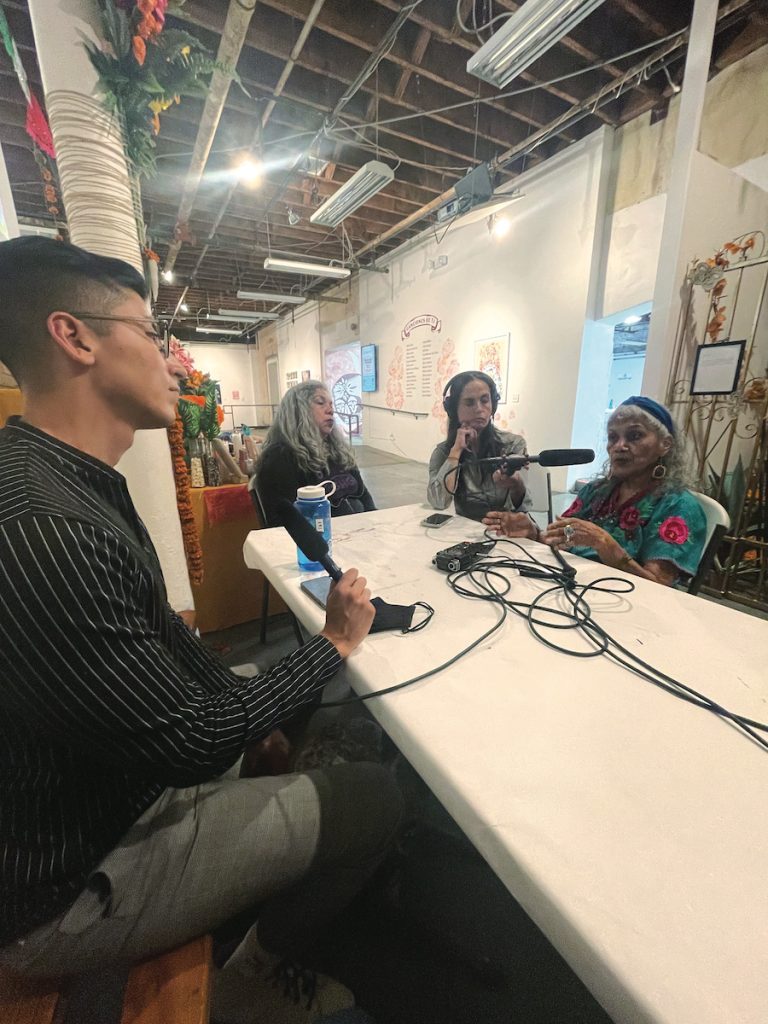 Founded in a broom closet in 2000 at Pasadena City College, SCPR has since blossomed into the most-heard public radio news service in Southern California with some 700,000 listeners and 80,000 annual members. The award-winning public media company also includes the news site LAist.com and a growing slate of popular podcasts. Across platforms, SCPR reaches an audience of 3.5 million people a month.
SCPR started thinking about its role as a guardian of democracy more earnestly after the January 6, 2021 attack on Capitol Hill rocked the nation. People had converged on Washington, D.C. from around the country, including California, and it felt like the time was ripe for the media agency to embody the mission of strengthening civic engagement and civic culture.
"When you see an insurrection like that play out on live TV, it begs the question, 'What are we doing to help people understand how we got here and what changes are taking place?'" says Kristen Muller, SCPR's chief content officer.
When their longtime political reporter left for another job, they seized the opportunity to re-orient that beat. Frank Stolze was tapped to become their civics and democracy correspondent to produce voter-centered political coverage.
"The thought was that doing the traditional campaign and horse race coverage was not centered on voters but focused on politicians and power brokers," SCPR Managing Editor Tony Marcano explains. "Why should we continue to report on that?"
So, they shifted their focus to down-ballot races, including local judges and city controllers, and watched their digital traffic soar.
Many assume that people don't care about such races. "But maybe it's because they don't have the information to make these decisions," Muller says.
SCPR has also beefed up its Voter Game Plan, which includes not only candidate information but what each elected official is responsible for and what qualities to look for in a candidate.
Beyond elections, SCPR has examined how L.A. County Sheriff Alex Villanueva has defied civilian and watchdog oversight on the flawed premise that he has an electoral mandate, Marcano says. They've also explored how sheriff's deputies in the Antelope Valley have disproportionately targeted Black teens on public school campuses, something later validated by the county's inspector general.
"This reporting takes a lot of work and upkeep," Muller adds. "It's not just about elections coverage. It's about a free press and checks on power."
Defending democracy is especially important as journalism disappears or is gutted with the rise of corporatization, Scannell says. Because SCPR is member-supported, it's not dependent on advertising that has undermined traditional media.
Journalism has been under siege as TV and radio stations have resorted to car chases and Kim Kardashian to boost their ratings while cable networks passionately espouse political positions and commentary over news, notes Gordy Crawford, an active SCPR life trustee, philanthropist, and retired senior vice president of Capital Research and Management Company.
Meanwhile, he says, social media algorithms feed users their own viewpoints – along with extreme and controversial posts – to keep them engaged.
In contrast, Southern California Public Radio offers in-depth and unbiased news about the region's most important issues including crime, homelessness, and healthcare, which is vital to democracy, Crawford says. It's also done in a manner that's – ahem – civil.
"The tone and the quality of the coverage is critical," he says.
SCPR's second essential role is that it serves as "a centering institution" where L.A.'s diverse communities can hear or see stories that relate to them while allowing others to learn about what's happening in other parts of the city.
"That knowledge, and the empathy that will hopefully come as we walk in others' shoes, will help us all to live in peace together," Crawford says. "That's important in a well-functioning democracy."
Donate now!
support.kpcc.org
Senior Vice President of Development at SCPR: Carla Wohl
Mission
The mission of Southern California Public Radio (KPCC, LAist & LAist Studios) is to strengthen the civic and cultural bonds that unite Southern California's diverse communities by providing the highest quality news and information across multiple platforms.
Begin to Build a Relationship
We know you care about where your money goes and how it is used. Connect with this organization's leadership in order to begin to build this important relationship. Your email will be sent directly to this organization's director of development and/or Executive Director.
I agree wholeheartedly that 'Democracy Needs to be Heard.' With creativity, diligence and fairness, the journalists at KPCC and LAist help equip us all to sustain our precious civic life.