Saying Yes to Students Who Need a Supportive School Community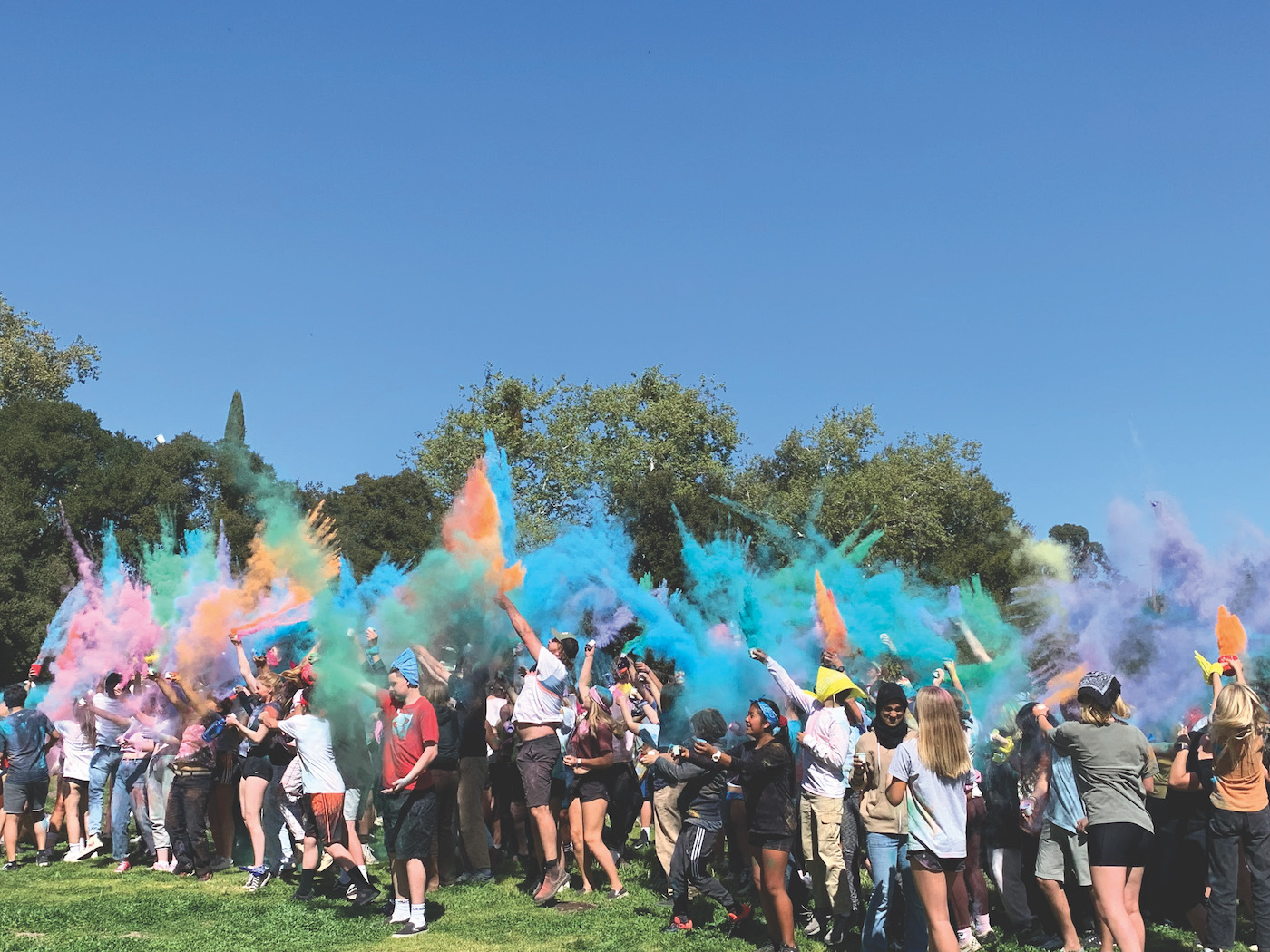 "Ne Tentes Aut Perfice."
This is the Latin motto that students and faculty at Dunn School, a private co-ed college prep boarding and day school in Los Olivos, live by. It translates to, "Attempt not, but achieve." And it perfectly represents the school's deeply-felt community and entrepreneurial spirit.
Kalyan Balaven, Head of School at Dunn since 2021, talks about the important interlocking puzzle pieces that embody the school's spirit and set Dunn School apart from other private schools.
The first is a dedication to Whole Student Education, the guiding philosophy Dunn was founded on more than 65 years ago. Says Balaven, Dunn student life focuses on an all-encompassing experience – emotional, mental, physical, and social – and its goal to help students find their moral core.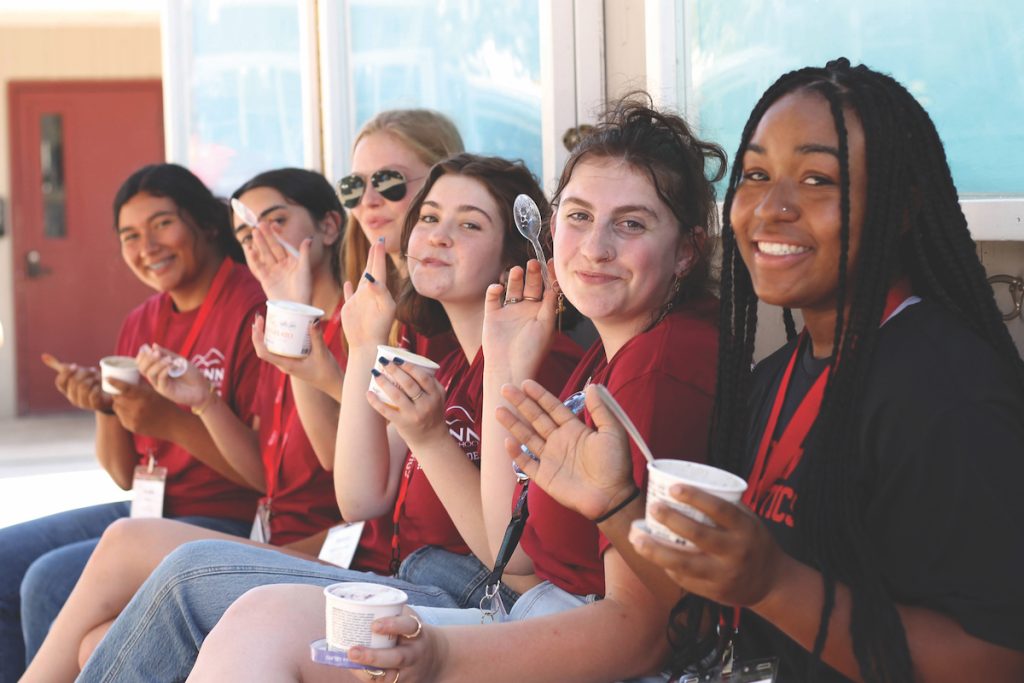 The second is Dunn's entrepreneurial mindset. "That idea of getting it done. Not just talking about it, or attempting it, but to achieve it – we have to get it done," Balaven says.
Finally, Dunn is also a residential school, where the curriculum takes place "24/7." Students often share meals, walks, and the give and take of ideas with their teachers throughout the day and evening.
Nowhere is this spirit more evident than in Dunn School's push to provide financial aid and scholarship money to deserving students both locally and abroad.
"It's really, really hard for me to say no to an impressive young person who's trying to do something better for themselves… You feel the potential and just try to make it happen," Balaven says.
And happen it does. In 2014, with help from generous grandparents of Dunn alumni students, the African Scholars Program was established to help up to three African students attend Dunn. When Russia invaded Ukraine in 2022, the school quickly reached out to their Central Coast community for help and the Emergency Ukrainian Student Scholarship was born, enabling the school to welcome six Ukrainian students to campus.
"We're taking kids who've had a traumatic situation as a result of poverty or as a result of war and we're supporting them," Balaven says.
Founded by Anthony Dunn in 1957, the school sits on 55 bucolic acres and includes a middle school (added in 1978) and high school. Classes are small, teachers are passionate about the experiential curriculum, and graduates are so invested in their school that they've returned after becoming successes in life and endowed both an entire program (Jurgensen Entrepreneurship Program) and a dorm (Boone Hall).
With so much to offer, Balaven just wants to be able to offer more underserved students the opportunity to be able to experience that Dunn School spirit.
Donate now!
dunnschool.org
(805) 686-0627
Director of Philanthropy: LynnRae Dunn
Mission
For more than 65 years, Dunn has stayed true to its mission to educate the whole student. It's a philosophy that encompasses more than just the classroom, helping students discover the person they are becoming mentally, physically, and emotionally – preparing them for college and, more importantly, for beyond.
Begin to Build a Relationship
We know you care about where your money goes and how it is used. Connect with this organization's leadership in order to begin to build this important relationship. Your email will be sent directly to this organization's Director of Development and/or Executive Director.
Whole student education really is a holistic approach to learning and teaching, and it reflects the opportunity for the students to learn not just the academic, but the social, the cultural, and some of the softer nuances about being successful in life.
What We Need…
Helping to Build Generational Wealth for the Underserved Student
Dunn School is seeking donations to build an endowment to provide financial aid and opportunities to local underserved students as well as students fleeing foreign countries.
"The phrase 'generational wealth' is important to me," says Kalyan Balaven, Dunn's Head of School. "By giving to this they're giving in perpetuity for perpetuity. Our goal is to set up our students to be generational wealth builders for their villages, their communities… We only have six Ukrainian kids at this one moment in time, but we can have greater impact if the philanthropy is there."
Every donation of $70,000 provides tuition, travel, legal support, full room and board, school supplies, clothing, and allowance. Each time this goal is reached it allows Dunn School to rescue one more student in need, to prepare them for a successful life and, imbued with the school's entrepreneurial spirit, learn to be the catalysts for generational wealth.
Key Supporters
Robert Day & W.M. Keck Foundation
Jonathan Day
Mike Boone
Autumn & Steven Badelt
Janet & Barry Lang
Arn & Nancy Youngman
Cindy & Adam Bronfman
Eric Roberts
George & Leanne Roberts
Stephane de Bord & Kimberly Branagh
Whitney & Philip Arnautou
Stephanie Bailey
Maria Zhang
Tina & Jonathan Grunzweig
Kristen Carlson
Scott & Lisa Ramsey
Mary & CJ Jackson
Susan Jorgensen & Alice Gillaroo
Ike & Lara Zekaria
Tim & Virginia Bliss
Janice & Julian Gangolli
Randall Day
Guy R. Walker