Saving Ukraine's Vulnerable Children, Now and Into the Future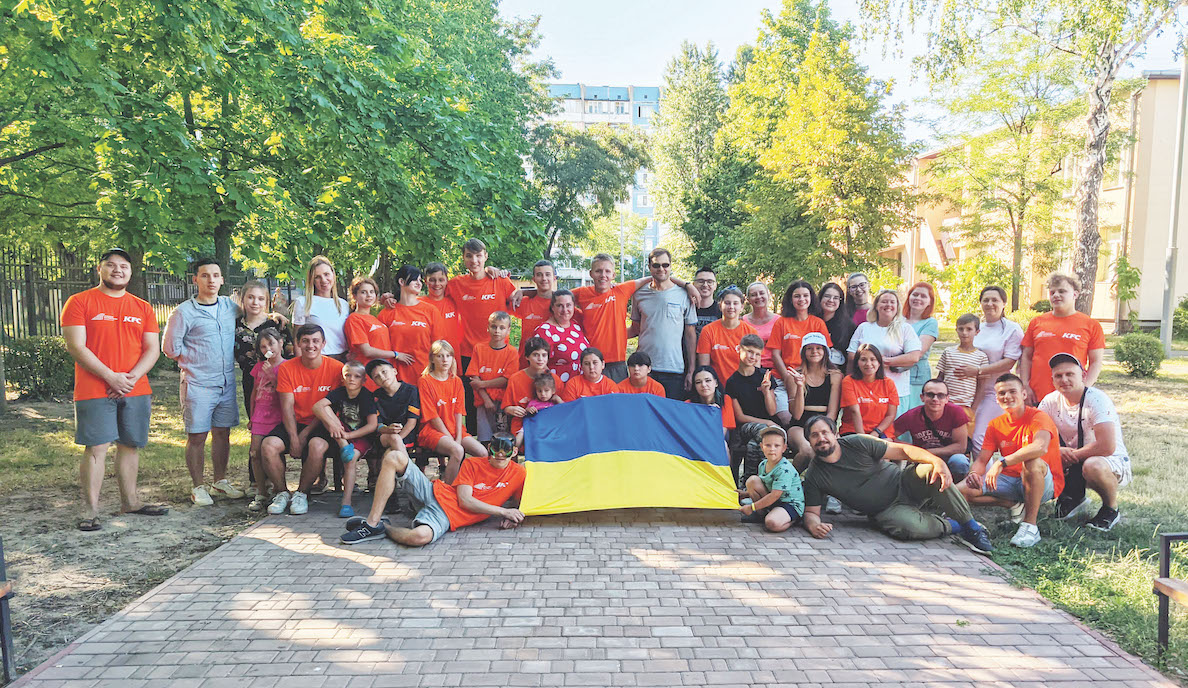 Since 2016, the U.S.-based nonprofit Kidsave has been in Ukraine working to find older kids living in orphanages and institutions, or those who aged out, lasting connections with adult mentors and forever families.
But with the onset of war in February 2022, Kidsave expanded its work dramatically.
As the world watched, stunned at the ruthless invasion of Ukraine, sparking an unprecedented humanitarian crisis, Kidsave volunteers jumped into action. What started with a small "boots-on-the-ground" volunteer team grew into dozens. And then hundreds more, as Kidsave mobilized to aid the humanitarian efforts and move the children and families they worked with to safety.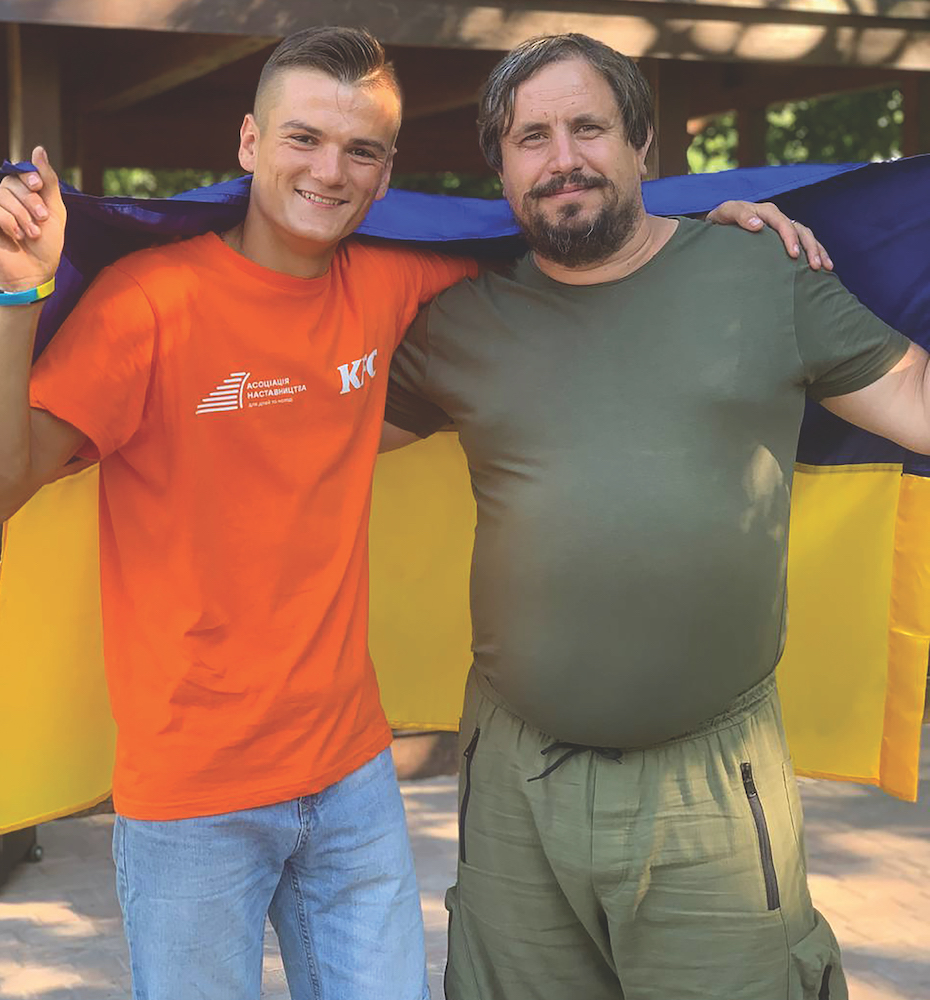 CEO, President, and Co-founder Randi Thompson says, "Children in institutions facing fear, don't know what's going on… They have no loving family to count on." Kidsave volunteers risked their lives and worked to evacuate women, children, and families into safety. Since the start of the war, Kidsave has helped evacuate more than 30,000 people out of active combat zones while feeding another 35,000 each week.
Kidsave's priority has always been children and families.
Through its Family Visit Model, Kidsave works with local social workers and psychologists to find permanent family care, adoption, or long-term foster care for older children and orphans languishing in institutions. When family placements can't be made, their model promotes long-term mentoring, providing children support and guidance.
According to The New York Times, Ukraine had 91,000 children in institutional orphanages before the invasion. And certainly, when the fighting is finally over, there will be more children left orphaned.
Kidsave will be there to help them now and after the war is over. "We're restoring families and investing in trauma therapy. We know that thriving adults, thriving communities, raise healthy children. Kids can be the impetus for the healing of Ukraine," Thompson says.
While Kidsave shifted its resources from family placement and mentoring to rescue and evacuation during the war, Kidsave has never lost sight of its mission: helping vulnerable kids in foster care and orphanages find families.
Recently, Kidsave's Ukraine team was gifted 2.4 acres of land in western Ukraine. On that land, Kidsave will plant the seeds of the new Ukraine – by building a center to restore and build families, train professionals on trauma therapy and Kidsave models, and provide a safe place for children in transition.
Kidsave's goal is to be operational within the year. "It's a big project, and we'll be renovating for years," says Thompson. "But if we can fix up the existing buildings, put in a professional kitchen, and build the training center, we can launch by next summer… and be one step closer to ensuring orphaned children get a fighting chance to rebuild and thrive."
Donate now!
Matching Challenge!
The Hirsch Family Foundation will match every dollar raised, up to $50,000.
Help Build a New Life for Orphans in Ukraine
Kidsave is building a new center on land in western Ukraine to serve as a gathering place for orphans and potential forever families and as a training facility for child welfare professionals. They are raising funds for major renovations.
Your gifts can help build this property and rebuild the lives of orphans.
$25,000: Will help renovate three existing structures to provide a safe place for children needing trauma therapy and to give them weekend visits with potential forever families.
$25,000: Will help build a professional kitchen so Kidsave can provide healthy meals for children and the families who come to meet them.
The Bob and Nita Hirsch Family Foundation will match every dollar raised, up to $50,000.
Mission
Kidsave helps find forever families for older kids in foster care and orphanages so they can thrive in a home filled with love, support and encouragement.
Kidsave.org
(310) 642-7283
CEO and Co-Founder: Randi Thompson
Begin to Build a Relationship
We know you care about where your money goes and how it is used. Connect with this organization's leadership in order to begin to build this important relationship. Your email will be sent directly to this organization's Director of Development and/or Executive Director.
Kidsave's team of dedicated, humble Angels of Hope have been helping in war-torn areas that other organizations were too afraid to venture into, rescuing those most in need – orphans, children, and families – and getting them to safety. BlueCheck Ukraine is proud to support Kidsave's heroic efforts.
Key Local Supporters
Jackie Autry
Boeing Company
Hirsch Family Foundation
BlueCheck Ukraine
David and Janyce Hoyt Foundation
GlobalGiving Foundation
The Hicker Family
Holt International
Jones/Ruschman Charitable Trust
Leslie L. Alexander Foundation, Inc.
Leet Foundation
Plante Moran Trust
Stephen Siller Tunnel to Towers
Foundation
US-Ukraine Foundation
Virginia Wellington Cabot
Foundation