Saving Ukraine's Vulnerable Children, Now and Into the Future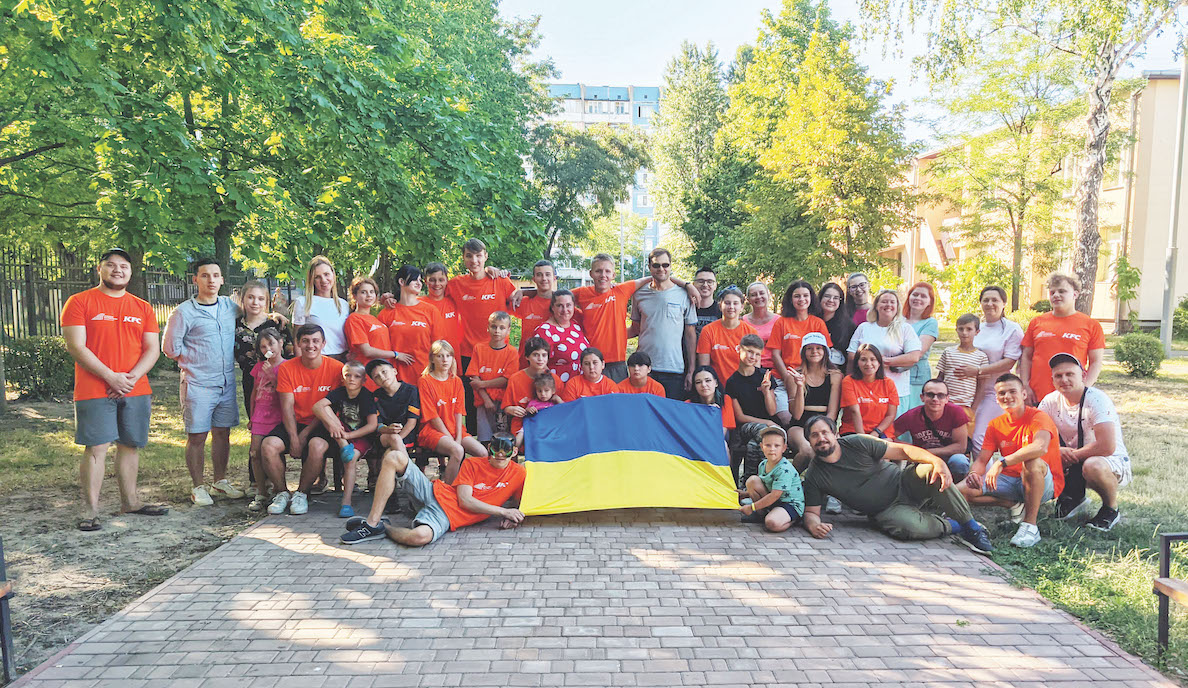 Since 2016, the U.S.-based nonprofit Kidsave has been in Ukraine working to find older kids living in orphanages and institutions, or those who aged out, lasting connections with adult mentors and forever families.
But with the onset of war in February 2022, Kidsave expanded its work dramatically.
As the world watched, stunned at the ruthless invasion of Ukraine, sparking an unprecedented humanitarian crisis, Kidsave volunteers jumped into action. What started with a small "boots-on-the-ground" volunteer team grew into dozens. And then hundreds more, as Kidsave mobilized to aid the humanitarian efforts and move the children and families they worked with to safety.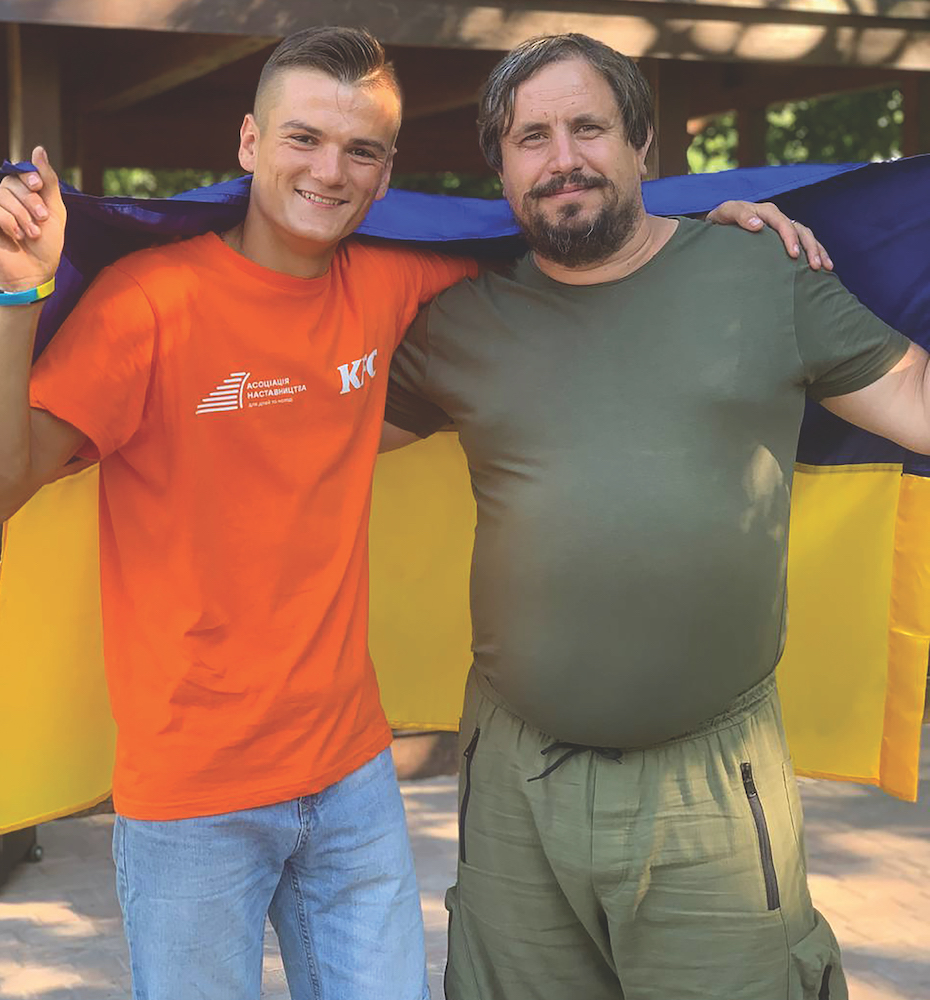 CEO, President, and Co-founder Randi Thompson says, "Children in institutions facing fear, don't know what's going on… They have no loving family to count on." Kidsave volunteers risked their lives and worked to evacuate women, children, and families into safety. Since the start of the war, Kidsave has helped evacuate more than 30,000 people out of active combat zones while feeding another 35,000 each week.
Kidsave's priority has always been children and families.
Through its Family Visit Model, Kidsave works with local social workers and psychologists to find permanent family care, adoption, or long-term foster care for older children and orphans languishing in institutions. When family placements can't be made, their model promotes long-term mentoring, providing children support and guidance.
According to The New York Times, Ukraine had 91,000 children in institutional orphanages before the invasion. And certainly, when the fighting is finally over, there will be more children left orphaned.
Kidsave will be there to help them now and after the war is over. "We're restoring families and investing in trauma therapy. We know that thriving adults, thriving communities, raise healthy children. Kids can be the impetus for the healing of Ukraine," Thompson says.
While Kidsave shifted its resources from family placement and mentoring to rescue and evacuation during the war, Kidsave has never lost sight of its mission: helping vulnerable kids in foster care and orphanages find families.
Recently, Kidsave's Ukraine team was gifted 2.4 acres of land in western Ukraine. On that land, Kidsave will plant the seeds of the new Ukraine – by building a center to restore and build families, train professionals on trauma therapy and Kidsave models, and provide a safe place for children in transition.
Kidsave's goal is to be operational within the year. "It's a big project, and we'll be renovating for years," says Thompson. "But if we can fix up the existing buildings, put in a professional kitchen, and build the training center, we can launch by next summer… and be one step closer to ensuring orphaned children get a fighting chance to rebuild and thrive."
Donate now!
Kidsave.org
(310) 642-7283
CEO and Co-Founder: Randi Thompson
Mission
Kidsave helps find forever families for older kids in foster care and orphanages so they can thrive in a home filled with love, support and encouragement.
Begin to Build a Relationship
We know you care about where your money goes and how it is used. Connect with this organization's leadership in order to begin to build this important relationship. Your email will be sent directly to this organization's director of development and/or Executive Director.
We joined thinking, 'These kids are older, maybe they don't need parents,' but I was wrong; these kids need family, they need permanency, and we want to be there for them at all stages of their life.
50 Opportunities to Keep Kids from Aging Out Alone
The road from Los Angeles to Crestline quickly takes you out of the throbbing metropolis, thousands of feet up, into a different world. One many of the foster youth who attend Camp Connect have never seen.
Over three days, 50 or more young people enjoy the outdoors and have group discussions where they explore the idea of being adopted.
For many older foster youth, the system's plan is for them to "emancipate," a strange euphemism for exiting the system alone, left to fend for themselves. Instead of freedom, one quarter will experience homelessness within two years.
Kidsave wants to send another 50 young people up the mountain again in 2023 at a cost of roughly $50,000. The L.A.-based nonprofit has secured $25,000 in matching funds, meaning your gift will be doubled.
When asked why a donor should step up, Kidsave CEO and President Randi Thompson says: "Here's your chance to make a direct impact. Your gift will expose them to a new way of thinking, in the peace, tranquility, and safety of a camping trip. You can give these kids a weekend that will change their lives."
Key Supporters
Ahmanson Foundation
California Foundation for
Stronger Communities
County of Los Angeles
Max and Karel Guefen Foundation
The Hicker Family
David and Janyce Hoyt Foundation
John Gogian Foundation
Leonard Green Foundation
M B Seretean Foundation Inc.
Max and Karel Guefen Foundation
Ralph M. Parsons Foundation
Venable Foundation, Inc.