Ready To Succeed is Ready to Take the Next Leap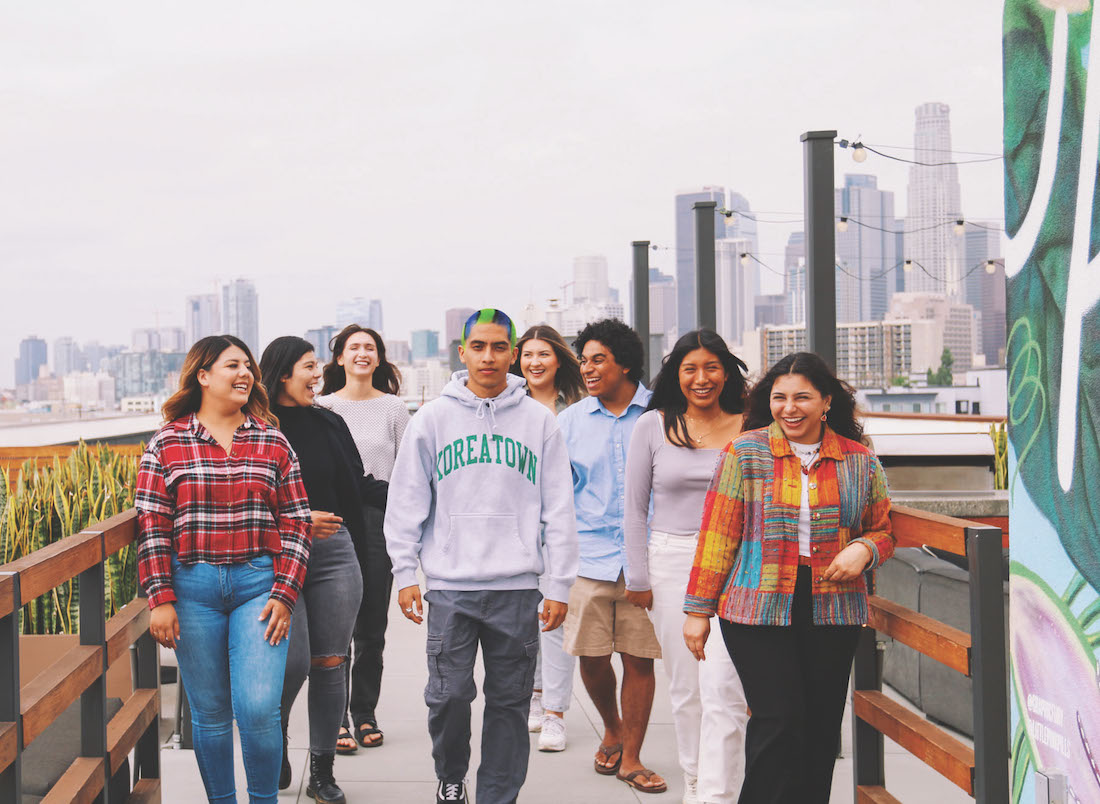 Ready To Succeed, which has set countless youth exiting the turbulence of foster care on their paths to career stability and success, isn't resting on its laurels or planning to slow down anytime soon.
The brainchild of co-founders Romi Lassally and Patrick McCabe, the L.A.-based nonprofit started in 2016. That year, Lassally and McCabe helped six college-aged foster youth become career ready, by opening up their professional networks, providing one-on-one career coaching, and placing the students – Scholars – in internships.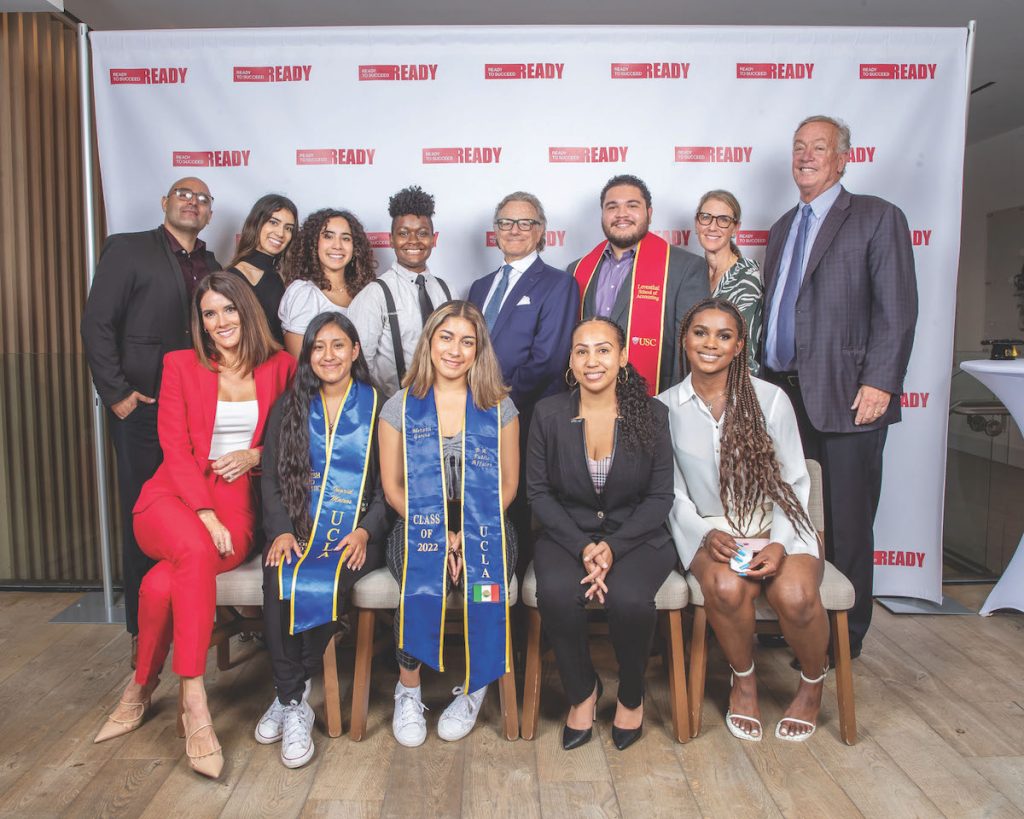 "In the early days, when it was just Romi and me," McCabe says. "We'd personally arrange internship opportunities for our students and even drive them to their interviews. If a student needed professional clothing, faced an emergency, or just needed a listening ear, we were always available to help."
Through the nonprofit's explosive growth, Lassally says that this kind of help is a hallmark of RTS's mission.
"We've operated on the idea that foster youth need someone in their corner who coaches and encourages them to get to where they want to go," she says. "It's what we do for our own children and that's exactly what we do at Ready To Succeed."
Over the last six years, the organization has formalized its high-touch, personalized career accelerator program by providing one-to-one personal coaching, networking, mental health and wellness, internships, and financial support to all its Scholars. Key partners like Sony, DreamWorks, Johnson & Johnson, and LA Tech play an instrumental role in helping RTS Scholars throughout through internships, jobs, and career advice.
As a result, the organization has seen their Scholars achieve extraordinary results. More than 90% have graduated college and secured career-track jobs, beating the odds stacked against most foster youth who too often struggle and fail to complete a four-year degree.
In 2022, the nonprofit expanded its reach to include low-income first-generation college students.
This expansion came when Kayne Scholars, a scholarship program for low-income first-generation college students, saw RTS's success. They asked RTS to offer the same career accelerator programming to their students.
"We couldn't say no," Lassally says. "Our expansion is all about helping under-resourced youth reach their full potential. We know that foster youth and first-gen college students are capable of so much, and we are excited to work with both extraordinary populations to help them achieve their dreams."
Alex M. is case in point. After he started college, Alex quickly lost motivation in his mechanical engineering classes, when his true passion was entertainment. His grades plummeted.
"I didn't have the want or desire to finish my degree," Alex says. "I honestly thought about dropping out, but the last year with RTS has been a game changer. Growing up, I didn't really have much, but I've been able to benefit from all that RTS offers. Truly the work that RTS does here is life changing."
Donate now!
www.readytosucceedla.org
(310) 422-2923
Co-Founder & Co-Executive Director: Romi Lassally
Mission
RTS empowers youth impacted by foster care to graduate college, launch successful careers, and reach their full potential.
Begin to Build a Relationship
We know you care about where your money goes and how it is used. Connect with this organization's leadership in order to begin to build this important relationship. Your email will be sent directly to this organization's Director of Development and/or Executive Director.
My grandparents only made it to 7th grade, and my parents made it through 9th grade. I am one of the first college graduates in my family and that is a really big deal because of my experience in foster care and my family's history of mental health struggles. RTS's support helped me graduate and really start taking my career seriously. It's given me the courage to continue moving forward.
Unlock Opportunities for Foster Youth and First-Gen Students
Since 2016, the Los Angeles community has rallied around Ready To Succeed's foster youth and first-generation college students, steadily growing the number of enrolled students and alumni who've completed the program to 374. 
With more foster youth and first-gen students wanting to join Ready To Succeed than ever before, and 210 enrolled in the career readiness program in 2022, RTS needs your help to raise $100,000. Your generosity will make it possible to help current and future foster youth and first-gen students to graduate college, launch successful careers, and reach their full potential.
Key Supporters
Ric and Suzanne
Kayne Foundation
Snap Foundation
ECMC Foundation
Chuck Lorre Foundation
Edward A & Ai O Shay
Family Foundation
LA County Supervisor Sheila Kuehl
LA County Supervisor Holly Mitchell
Angell Foundation
Anthony & Jeanne
Pritzker Family Foundation
Councilmember Mike Bonin
Aramont Charitable Foundation
Ralph M Parsons Foundation
Herbert R. and Jeanne C.
Mayer Foundation
Sam Simon Charitable
Foundation
Dwight Stuart Youth Fund