Putting an End to Wealth-Based Detention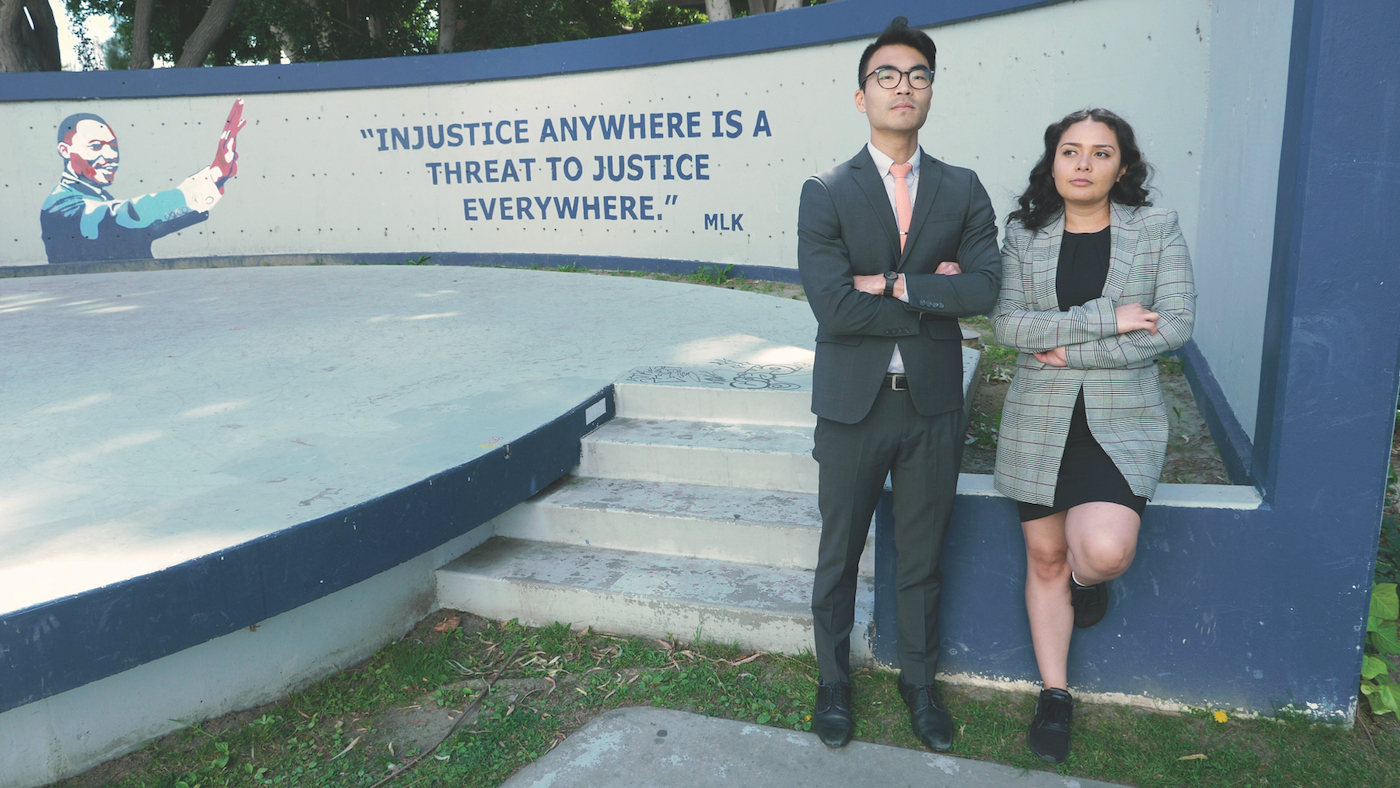 The Bail Project, a national nonprofit based in Los Angeles, provides free bail assistance and pretrial support to low-income people while working to end the cash bail system.
They help people like Sandra – a mother in Los Angeles who faced assault charges after defending herself in a fight last December. Sandra would have spent six more months in jail and risked losing custody of her children if The Bail Project hadn't paid her $50,000 bail.
Stories like Sandra's inspired The Bail Project's CEO, Robin Steinberg, to found the organization in 2017. As a public defender in the Bronx, she told her clients not to plead guilty for crimes they didn't commit, but without money, most pleaded guilty simply to go home.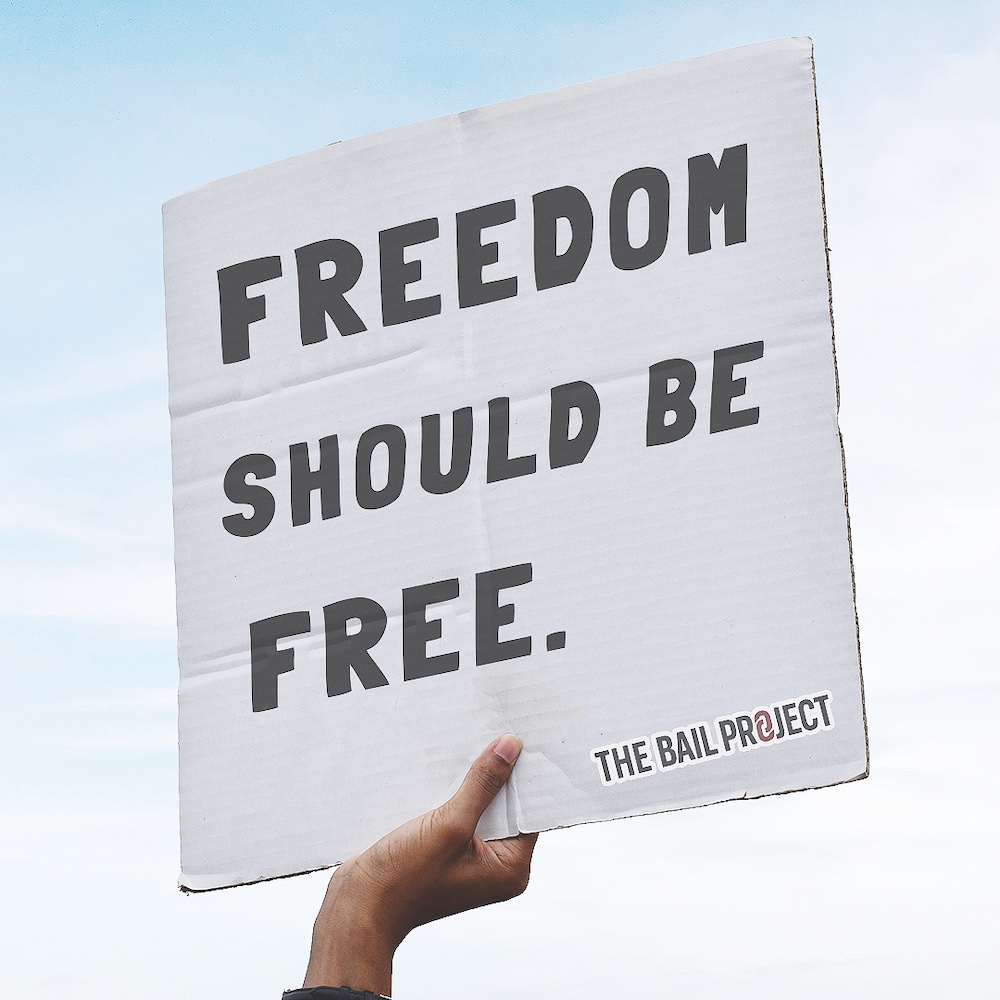 "Standing by somebody and watching that was heartbreaking, and frankly turned on its head, for me, everything that I thought our justice system was supposed to be about – equal justice under the law," Steinberg says.
Defenders of the cash bail system claim money incentivizes people to show up for court. The Bail Project's data say otherwise. To date, their clients have shown up for 92 percent of their required court appearances – even though they had no personal financial obligation to do so. "What this really tells us is that the cash bail system was built and premised on a myth," Steinberg says.
The Bail Project operates in 31 cities, including Los Angeles, Las Vegas, Phoenix, and Houston. Their "bail disruptors" work to understand their clients' needs – assisting them with text-message reminders of their court dates, transportation to and from court, and connections to community-based partners, including mental health services and job readiness programs.
Meanwhile, The Bail Project's data, policy, and communications teams track their clients' outcomes and share clients' stories to support the case for a more just and equitable pretrial system.
The Bail Project's work in Chicago is winding down as Illinois abolishes cash bail by January 2023. Steinberg hopes for the same in California, where the state's Supreme Court ruled that setting unaffordable bail is unconstitutional, but legislation to completely end cash bail has fallen short. If The Bail Project achieves its mission, they'll be able to close their doors everywhere for good.
Donate now!
www.bailproject.org
(323) 366-0799, ext. 2
Director of Philanthropy: Chris McCain
Mission
To end cash bail and create a more just, equitable, and humane pretrial system.
Begin to Build a Relationship
We know you care about where your money goes and how it is used. Connect with this organization's leadership in order to begin to build this important relationship. Your email will be sent directly to this organization's director of development and/or Executive Director.
Thank God The Bail Project helped me and I was able to get out. It is safer and easier to fight your case outside of jail.
Help Make Freedom Truly Free
Since launching five years ago, The Bail Project has worked to combat mass incarceration by transforming the pretrial system in Los Angeles and across the U.S. – posting more than $66 million in bail money to secure freedom for over 24,000 people and counting.
In Los Angeles, The Bail Project partners with the L.A. County Public Defender and UCLA Law's Criminal Justice Program to provide free bail assistance and community-based support to low-wealth residents. In the coming years, The Bail Project seeks to expand its capacity to bail out more people and work with partners to achieve lasting pretrial reforms. Donors will help bring us closer to ending mass incarceration and racial and economic disparities in the criminal legal system.
Key Supporters
BOARD OF DIRECTORS
Reginald Dwayne Betts
Brandon Buskey
Donna Byrd
Brian Chapman
Lisa Gersh
Zach Herz-Roiphe
Elizabeth Luckett
Lili Lynton
Michael E. Novogratz
Vince Southerland
Robin Steinberg
ADVISORY COUNCIL
Danielle Allen
Richard Branson
David Feige
Danny Glover
John Legend
Robin Lenhardt
Richard Williams AKA Prince Ea