Philanthropy's Opportunity to Leverage Trillions in Federal Spending Towards Equity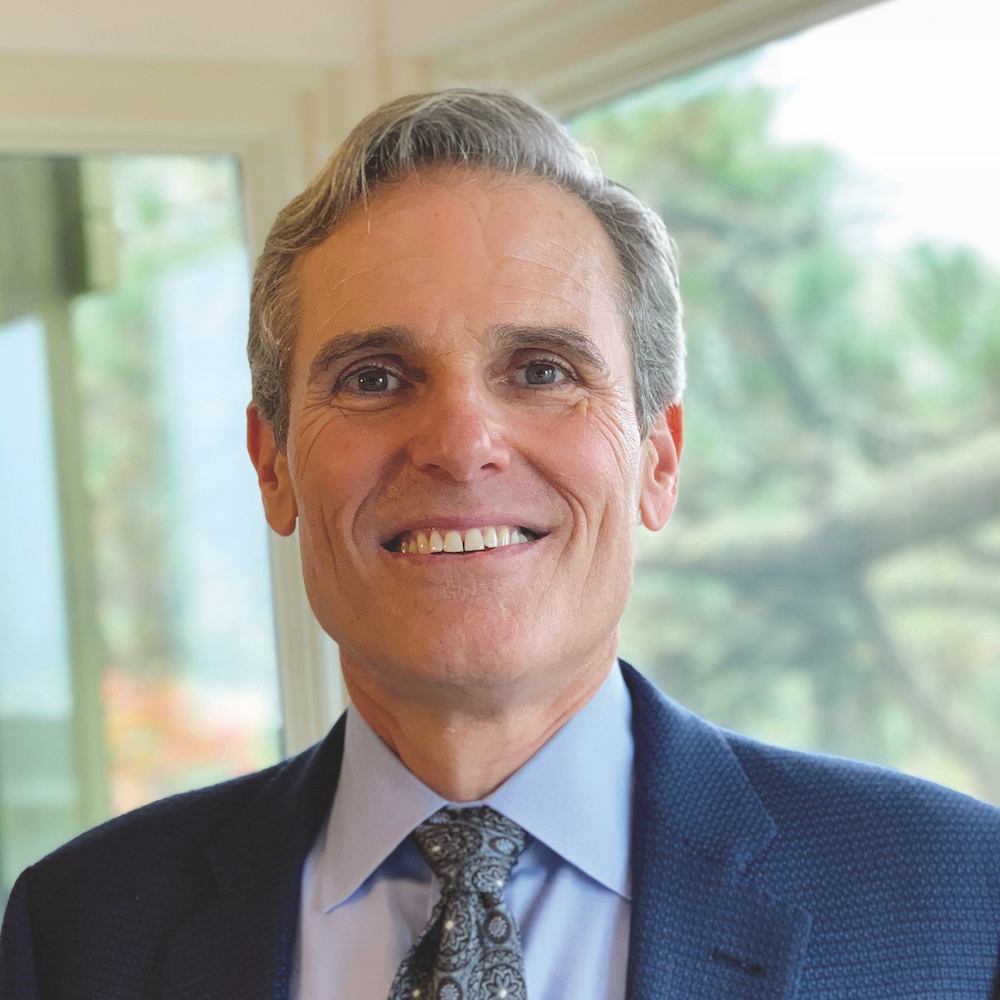 In the summer of 2022, Don Howard, the President and CEO of The James Irvine Foundation, penned an essay for The Chronicle of Philanthropy calling on the field to ensure massive federal infrastructure spending was allocated with an eye to equity.
Pointing to the $3.1 trillion pouring into the economy through the Infrastructure Investment and Jobs Act and the American Rescue plan, Howard called out the need to go beyond "repairing roads and bridges, upgrading water infrastructure, expanding broadband access, and building a national network of electric-vehicles," but changing "who decides who builds and who benefits."
Before coming to Irvine in 2012, Howard led Bridgespan's San Francisco office, consulting with dozens of charitable foundations and nonprofits. Since taking the helm of the $3.4 billion foundation, he has oriented its focus on low-income workers in California.
With tens of billions in federal dollars coming to the state, Howard sees this as an opportunity not to be missed.
Q. Why is it so damn important that philanthropy step up on infrastructure right now?
A. The resources of philanthropy and private foundations pale in comparison to the resources of state and federal governments.
Philanthropy can leverage these public resources by helping communities prepare to deploy these dollars that help them achieve more inclusive and resilient economies, provide jobs for overlooked workers, and build wealth for minority businesses through procurement. Philanthropic support can also connect communities with federal and state agencies for more feedback loops and accountability.
Here in California, there's an increase in the appreciation of the need for workers to have a greater say in the economy. And low-wage workers are predominantly workers of color. In many of the professions these workers are women, who are often quite vulnerable. I think Californians and the policy establishment have realized the importance of leveling the playing field in the economy.
We see the opportunity for inclusive economic development planning, where different sectors, including grassroots and worker leaders, are setting the agenda and priorities for local economic development. These leaders want to see an economy that offers better jobs.
There's also an opportunity to increase racial equity with these new resources. For example, if federal funds used for procurement to rebuild our infrastructure can build wealth for minority-owned enterprises, that is a huge opportunity to rectify some of the inequalities baked into the current system.
Q. You are calling out a very strategic and structural approach to fighting racial inequities. How have you brought that thinking to the Irvine Foundation?
A. We've organized our grantmaking toward a singular goal: ensuring that low-income California workers have the power to advance economically. Within that we have various initiatives to help advance that goal, focused on workforce, worker power-building, local economies, and statewide advocacy.
Each of these have a set of core grantees to whom we provide flexible grant funding. Flexible support allows institutions to do the work they need to do on their terms. That's one step.
Another step is to ensure that the grantmaking processes are organized in ways that work for smaller institutions. Many of these institutions are led by people of color and have been historically undercapitalized because they've been excluded from the social networks of many grantmakers. So we need to have processes that can make smaller grants while also shedding the more onerous aspects of grant reporting for these grantees.
It's also important for philanthropy staff and boards to represent the communities we're trying to serve.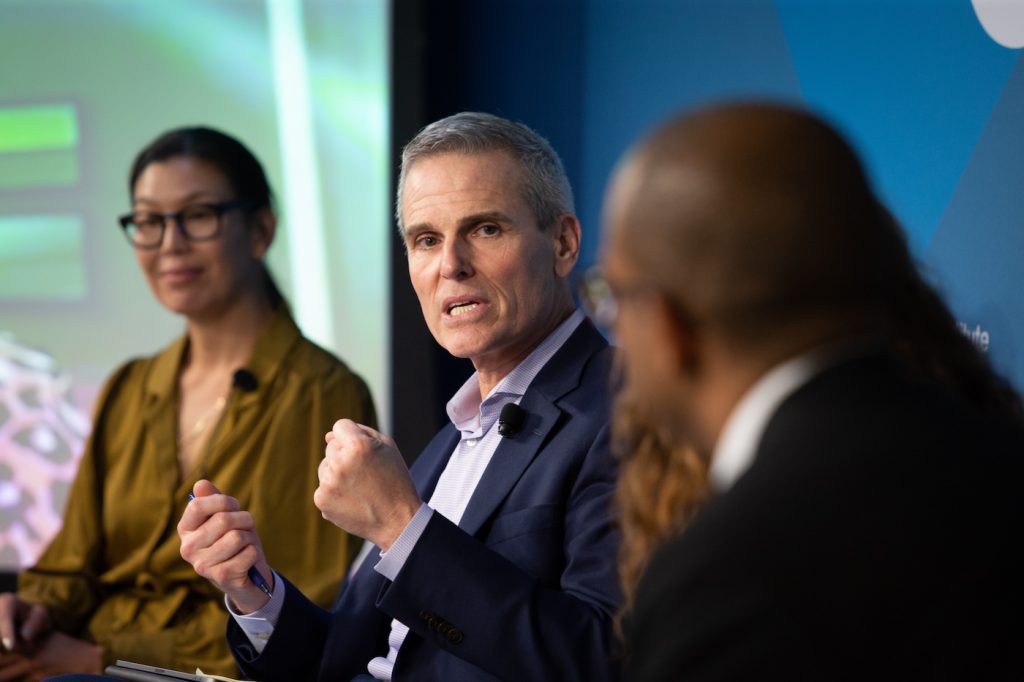 Q. So you have this focused approach internally. How do you bring that to bear when trying to guide billions in statewide infrastructure spending?
A. At one level you have on-the-ground support for communities to set their own agendas. And I think an important concept we're trying to support is 'community governance' – not just a voice in setting the priorities but holding agencies accountable for achieving those priorities.
This requires being on the ground, knowing and supporting local, grassroots organizations in ways that build their capacity and flexibility.
The second is the actual spending of resources. There's an opportunity to ensure equity in hiring and equity in procurement. Those are two areas we've focused on. As we looked at jobs post-pandemic, we realized that skilled trades and infrastructure were going to be big areas of growth.
We realized philanthropy can help support outreach to communities to better position them to secure these jobs. For example, we have a pilot project with the Community Coalition in Los Angeles – for them to lead outreach in South L.A. for pre-apprenticeships that can turn into apprenticeships in the unions for infrastructure jobs.
The third piece is feedback loops between communities and the public sector. You have too few folks in the federal and state agencies, and the money is coming too quickly for communities to develop shovel-worthy projects. And we must ensure that communities can say that a grant program isn't working, so that the implementing agencies can adjust over time. I call it 'adaptive policy making' – so that you actually have the chance to adjust course during implementation. This is really important.
Philanthropy can also build government capacity by funding time-limited technical positions in key agencies. There is tons of money, and the agencies need that expertise critical to get the workforce piece of the new funding programs right.
Q. Your solution is somewhat technocratic. We have all these pressing issues surrounding us. How do you keep people focused on something as transformative as what you're suggesting – that's also highly complex – but not apparently meeting the immediate needs?
A. One thing we've done is set a singular goal for our work, and to put a group of people at the center of that goal: low-wage workers.
And that means there are some things that we don't participate in that are very urgent needs, and we have to acknowledge that we are not the best to do that. Otherwise, we would spread our resources thin, like peanut butter. And you would end up not bringing anything to scale.
I think other institutions often move to the next shiny thing and diminish their impact over time.
I don't know if that's technocratic or not. I think of it as focus. And I think there's too little focus in the philanthropic sector.