Museum of Latin American Art – Expanding an Appreciation of Art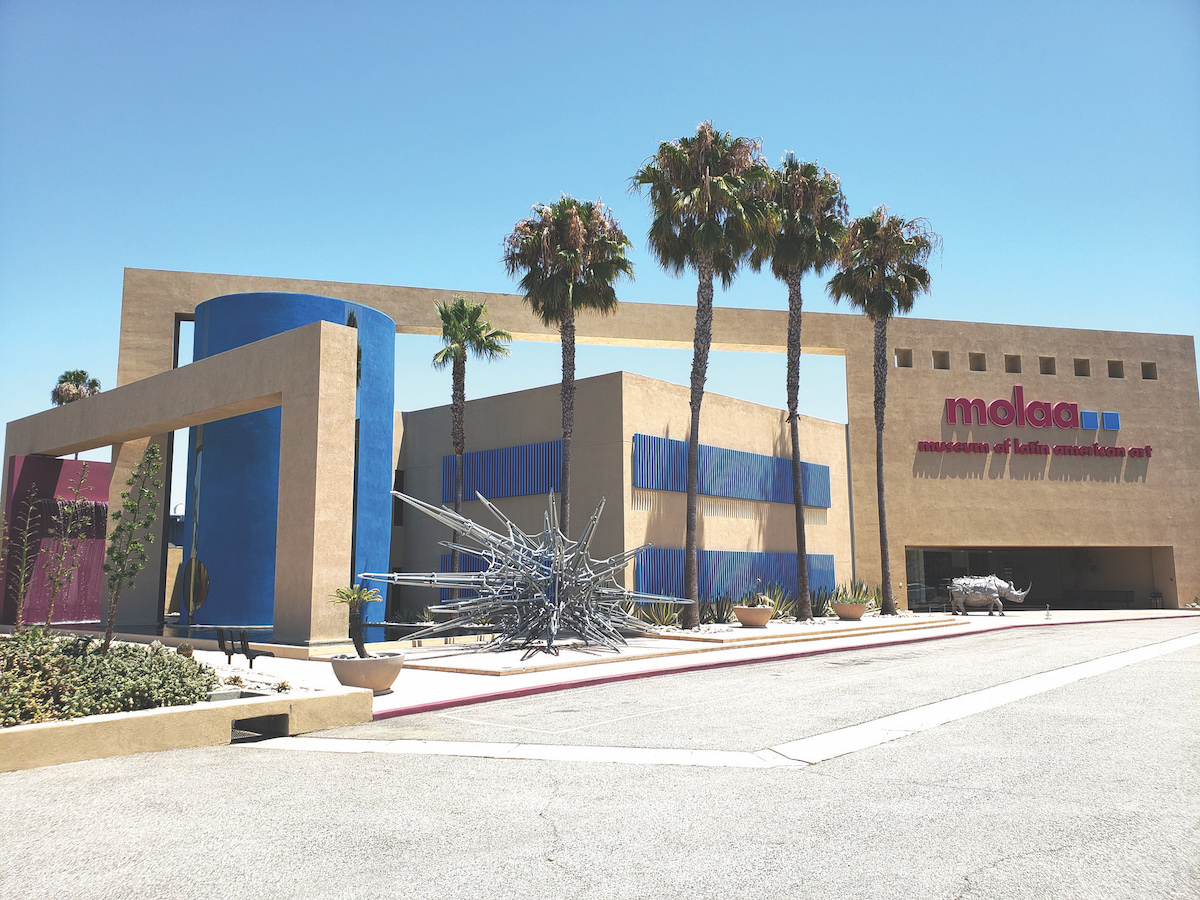 The Museum of Latin American Art (MOLAA), founded in 1996 in Long Beach, California, is the only accredited Museum in the United States dedicated to modern and contemporary Latin American, Latinx, and Chicanx art and culture. Its five galleries span over 55,000 square feet, showcasing local, national, and international art, with new exhibits opening year-round. Its permanent collection boasts more than 1,300 works of art and is considered one of the more unique and culturally significant collections. MOLAA is free to the public every Sunday. And in recent years, the Museum has gained recognition for its educational programs, outreach, and accessibility efforts.
MOLAA's mission is to expand the reach and appreciation of modern and contemporary Latin American art through its collections, unique exhibitions, immersive educational programming, and cultural events. In the last few years, they have further diversified their collection, creating one that is more reflective of Latinx and Chicanx artists.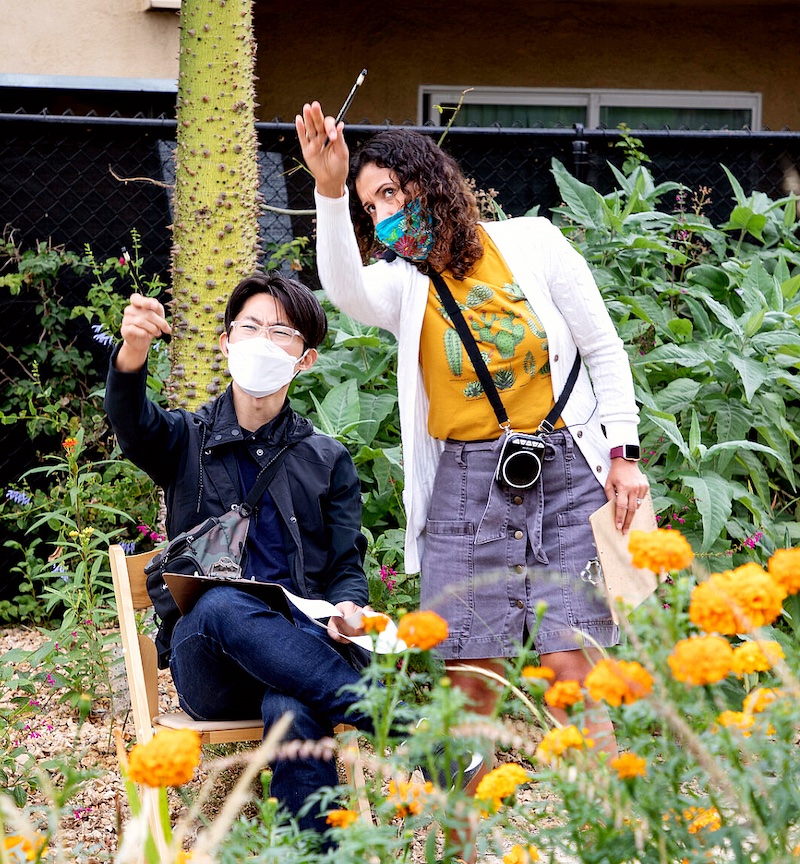 "Latin art can increase the understanding and sensitivity around us," says Solimar Salas, the Museum's vice president of content, innovation, and outreach. "The more we learn about others, the more we have a sense of empathy for our neighbors."
Beyond MOLAA's expertly curated, permanent, and rotating exhibitions and their 15,000-square-foot sculpture garden (which features 14 artworks representing artists from nearly every Latin American country), the Museum offers an impressive variety of arts education programs and cultural festivals. MOLAA's family festivals, online programming, virtual exhibitions, one-on-one Zoom discussions with featured artists, and traveling exhibitions are designed to bring meaningful cross-cultural experiences and accessible educational resources to the public.
At its core, the Museum is a transformative place for learning. It showcases and studies works from underrepresented artists and seeks to bridge historical representation inequalities. Through a recent exhibition featuring artist Judy Baca, primarily known for her large-scale public artworks such as "The Great Wall of Los Angeles," MOLAA provided a rare opportunity to see a more private side of Baca by highlighting her sketch journals, promoting her, and making her works accessible to the public.
The Museum's most popular offering is a docent-led tour followed by a hands-on art workshop based on the Museum's current exhibition. Many scholarships are offered to K-12 students in school districts throughout Los Angeles, Long Beach, San Bernardino, Riverside, and Orange County who benefit from this free educational opportunity.
"The impact on children in our community is at the core of everything we do," Salas says. "If a child can find a museum enjoyable and something they can learn from, even when they don't know they're learning, they become facilitators for their family."
More than a Museum, MOLAA is part of the global social, cultural, and historical fabric and invites us to connect deeper with the different perspectives and roots of Latin and Latin American art and culture, rediscover the joy of learning through art, and deepen our understanding of one another.
Donate now!
molaa.org
(562) 216-4115
Director of the Office of the President & CEO of MOLAA: Luis Cortes
Mission
The Museum of Latin American Art expands knowledge and appreciation of modern and contemporary Latin American and Latino art through its Collection, ground-breaking Exhibitions, stimulating Educational Programs, and engaging Cultural Events.
Begin to Build a Relationship
We know you care about where your money goes and how it is used. Connect with this organization's leadership in order to begin to build this important relationship. Your email will be sent directly to this organization's director of development and/or Executive Director.
On the importance for the students to have access to bilingual teaching artists at MOLAA: "…I had a connection because [the teacher] was Mexican and I am Mexican and I could understand him speaking Spanish, and I could also talk to him in that language. So it was really fun having someone that knows Spanish, like me, that we can talk with languages like that. It was really fun."
Why Give to MOLAA?
The Museum was envisioned as an integral part of a much larger whole and has proudly taken multiple roles for the community it serves, such as a school, a community center, a laboratory, a library, and an archive of stories and culture.
MOLAA is FREE every Sunday! Your donations ensure we can keep our doors open and offer scholarships to underserved communities and schools.
MOLAA's 2021 Top Donors
The Museum of Latin American Art's most significant donors and donations in support the Museum's operations and programming in FY 2021.
Benefactor
Robert Gumbiner Foundation
Investor
Bank of America
lnick
TGIS / Sofia Riley
Advocate
Dr. Robert Braun & Joan Friedman, Ph.D.
California Humanities
Earl B. and Loraine H. Miller Foundation
National Endowment for the Arts
Cástulo de la Rocha and Zoila D. Escobar
Cordoba Corporation
Michael and Caryl Deovlet
Wanda Lee Graves and Stephen Duscha
Zach Horowitz and Barbara Horowitz
Hope Miller
Port of Long Beach
Kenneth T. & Eileen L. Norris Foundation