Holiday Joy Year Round, For All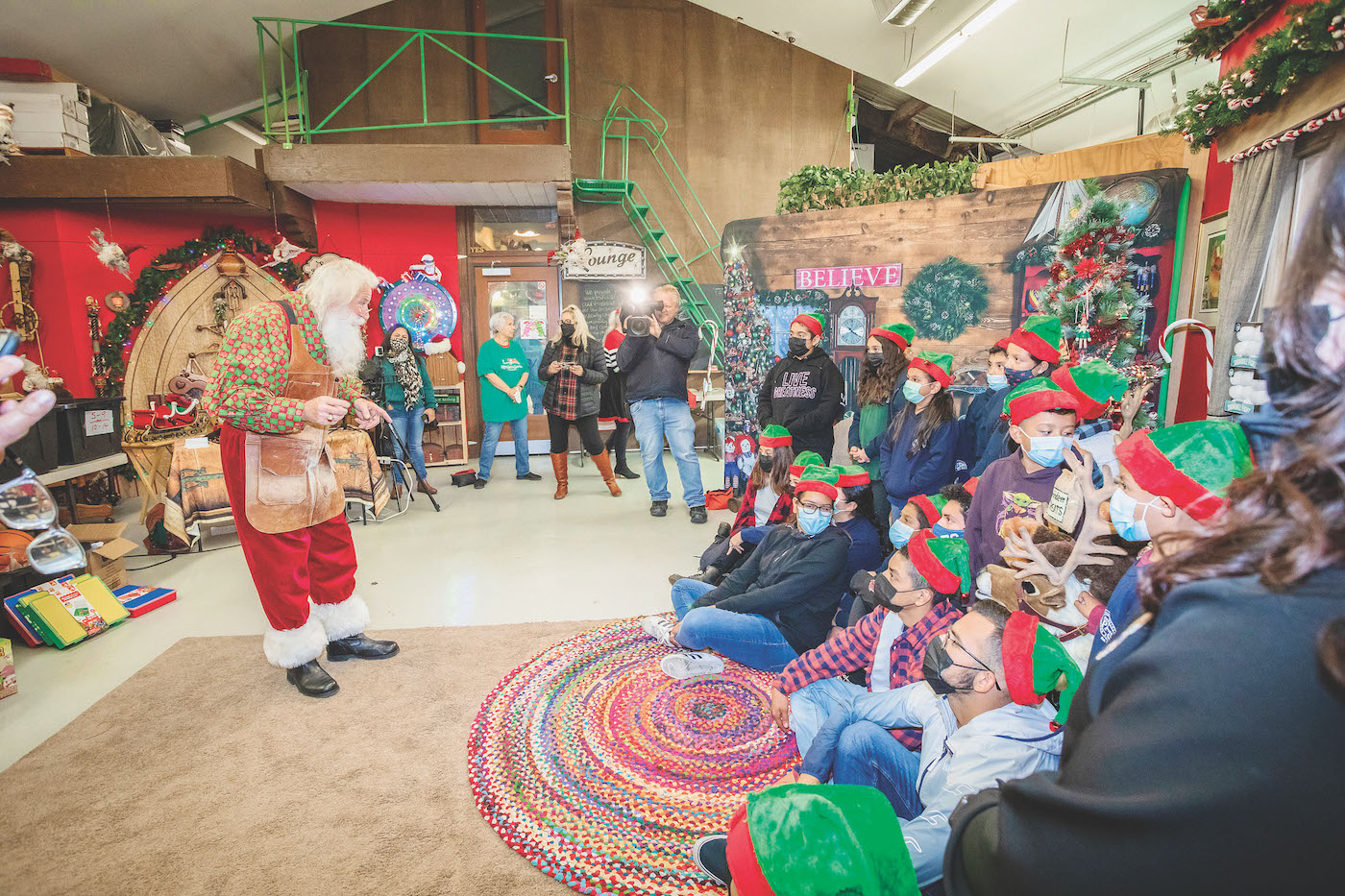 If you find your way to Cortney Lofton's workshop in Northridge, California, you will be transported to a functional winter-wonderland; a bona fide Santa's Workshop. This is the headquarters for Lofton's organization, the Red Sled Santa Foundation (RSSF), which aims to give back a sense of joy each holiday season to underserved and low-income kids and families. 
Lofton's appearance, complete with the fluffy white beard, would be enough to convince you that you're in the North Pole. But Red Sled Santa Foundation's community work is truly what makes them a year-round Christmas Miracle.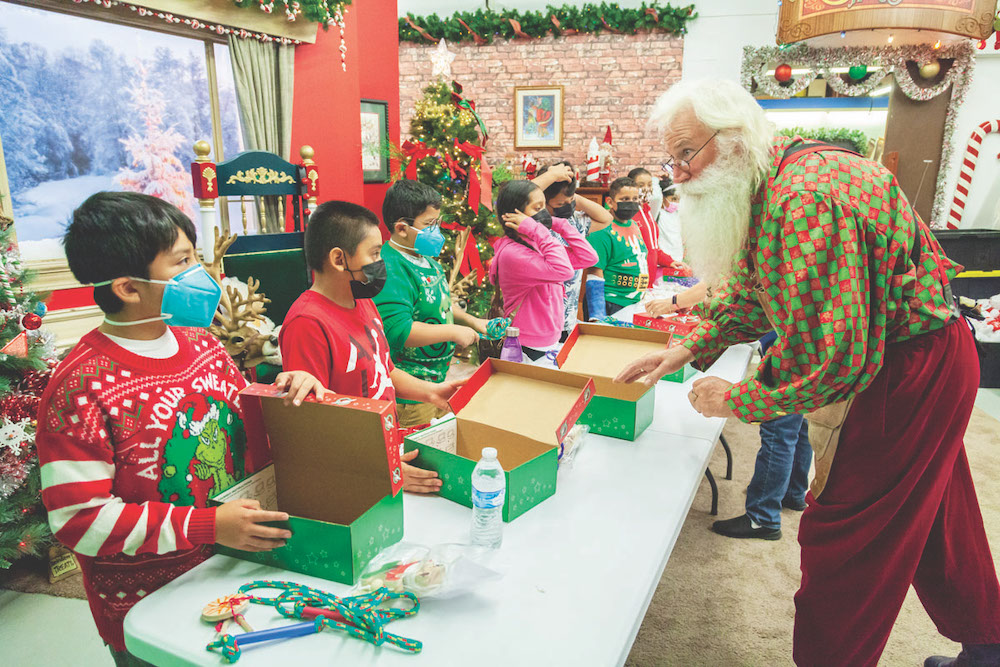 RSSF began as a grassroots organization, partnering with churches, police departments, and other community groups to identify families in need and provide them with the gifts and experiences to have a joyful and memorable holiday season. Since their inception, though, their mission and scope have expanded. "It's definitely kind of snowballed," Lofton says, aware of the pun.
Last year, RSSF began a gift grant program. Any family, anywhere in the country, can submit a request for gifts on the Red Sled Santa website. They immediately received an avalanche of gift requests; everywhere from Oklahoma, to New York, to Kentucky. As a small organization, the postage alone cost RSSF a significant amount of money.
But Red Sled Santa is committed to gift-giving, not just monetary assistance: "There's something special about receiving a box of wrapped gifts with their childrens' names on it; when they open it up, that is magical," Lofton beams.
The beauty of RSSF lies in its holistic approach to community work. Not only does Red Sled Santa Foundation provide Santa visits, personalized gifts, holiday requests, and essentials to families in need, but they also bring in kids from underserved and at-risk communities to help build and package those gifts. "We can teach them a little vocational training… a little bit of empathy. They get to come in here, make some toys, and then turn around and give these toys back to their community," Lofton says.
RSSF also runs year-long programs: car show fundraisers, parades, and 5k running benefits to aid their communities further.
Children in these communities are often lacking a true holiday experience as the hardships and necessities of life can overshadow celebrations. Santa Cortney, as he's predominantly called, wants to give them back a sense of holiday joy. But mostly, give them a feeling of just being a child, even for a moment.
"You'll get a kick out of this," Lofton jokes, "I'm Jewish. So that just makes this even better." As the Red Sled Santa Foundation has proven, everyone deserves to experience the Christmas spirit.
Donate now!
www.redsledfoundation.org
(818) 886-1712
Founder: Cortney Lofton
Mission
We provide programs, services, holiday gifts and essential needs for low income, disabled, medically challenged and terminally ill children in our community so they experience a Memorable and Meaningful Loving Holiday.
Begin to Build a Relationship
We know you care about where your money goes and how it is used. Connect with this organization's leadership in order to begin to build this important relationship. Your email will be sent directly to this organization's director of development and/or Executive Director.
Innovation, generosity, and caring for others. That is the mission of Red Sled. Never met a leader and team that only cares about families and their children. Core to what we look for in giving back. Love this team.
Santa Needs His Elves
Donations for new toys, workshop supplies, postage, operating and overhead expenses, new designated workshop, other material resources, volunteers, adding additional workforce members to implement and manage the increased workshops and the foundation's growth process, transportation vehicles for youths, and supplies. Financial donations are needed for the RSF Grant website program. With the ask, those funds will be used to increase RSF's abilities to impact more youth and families. RSF with its limited resources has already answered the needs of over 18,000 families since conception three years ago with a small working budget of $100,000, founder-donated time, and resources. We would like to increase these numbers within the next year to accommodate 20,000 youths and their families per year.
To achieve this bold goal, we are looking to raise $500,000. Please support Red Sled Santa Foundation.
Santa's Helpers
Story File
The Yafee family
Text from Santa llc
The Burchette Family
LAPD
Lofton Contracting Inc.