From Despair and Uncertainty to Hope and Opportunity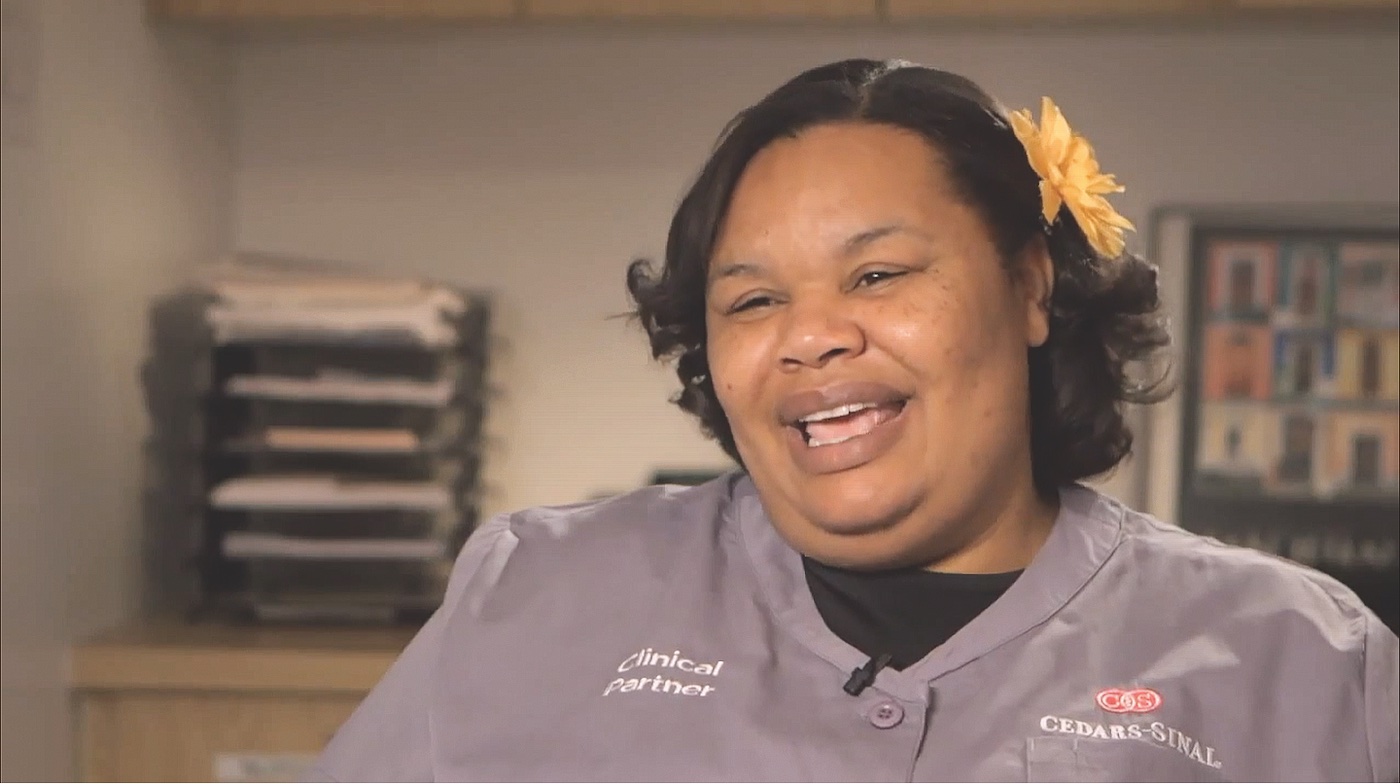 When Felicia Cates first sought help through JVS SoCal's career readiness and job placement centers in the Los Angeles area, she was struggling to provide for her son and living on social security disability. A single mother raised in the foster care system, Felicia felt like she had run out of options for a brighter future.
"I was feeling like my life was pretty much over," Felicia says.
Each year, tens of thousands of people like Felicia, from all walks of life, veterans, youth, students, individuals with disabilities, immigrants, refugees, asylum seekers, single moms, and those on public assistance, pass through the doors of JVS SoCal looking for help getting a job and ultimately a career.
That day she walked into JVS "literally changed my life," Felicia says.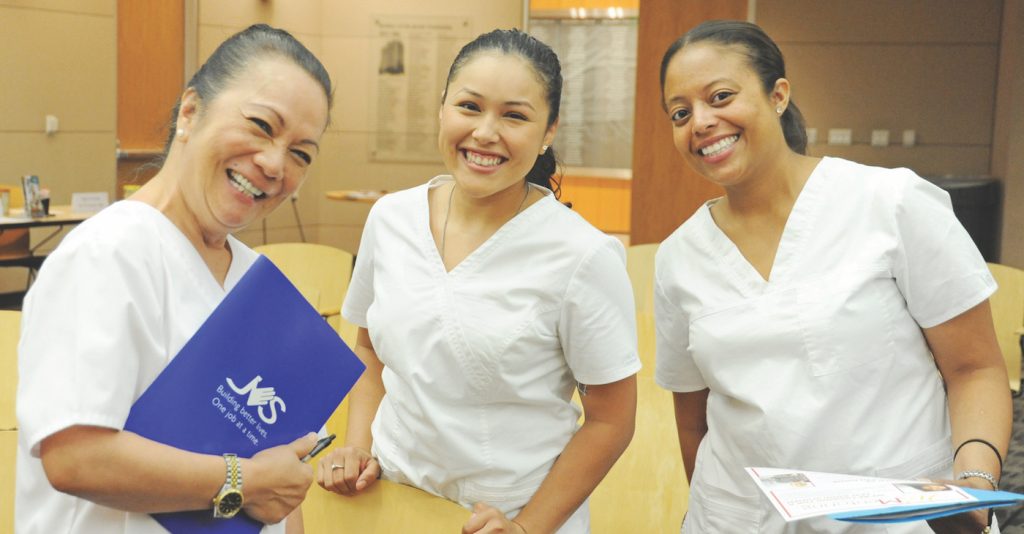 Since 1931, JVS has provided people from underserved communities with free resources and training programs to learn the skills to land a job with a foothold into a good-paying career.
"We are leveling the playing field for tens of thousands of Angelenos, reducing any barrier that stands in the way of our clients and a job," says JVS SoCal's Chief Executive Officer Alan Levey.
In Levey's experience, most people who are unemployed want to work and provide for their families. They just don't have the network or resources for training or interview attire, nor can they afford to hire a career coach.
JVSWorks, the nonprofit's suite of career training programs, offers no-cost, eight-week courses to launch clients into professional careers in the growing banking, healthcare, and apartment maintenance industries.
"We see every day in our work how careers and good-paying jobs change lives," says Neal Mendelsohn, Chief Strategy Officer at JVS. "There's an incredible transformation when someone starts a career, and it impacts not only their lives but their families and the communities where they live."
Felicia enrolled in HealthWorks, a Certified Nursing Assistant program, where she received hands-on training at a skilled nursing facility. After graduation, and with the help of JVS SoCal, she was hired at a skilled nursing facility, and within a few years landed her dream job at Cedars-Sinai Medical Center, where her supervisor praised her positive personality and work ethic, saying Felicia always goes the extra mile for her patients. What is really exciting is that Felicia recently purchased her very first home.
Now, with a well-paying job, Felicia feels good about herself and can offer her son more opportunities.
"It's amazing to have some hope for tomorrow," Felicia says.
Donate now!
www.jvs-socal.org
(323) 761-8598
Senior Vice President, Philanthropy Randy Lapin
Mission
Empowering individuals to achieve dignity and economic independence through sustainable employment.
Begin to Build a Relationship
We know you care about where your money goes and how it is used. Connect with this organization's leadership in order to begin to build this important relationship. Your email will be sent directly to this organization's director of development and/or Executive Director.
For 91 years, JVS SoCal has been providing hope and opportunity to marginalized communities by providing career training and the resources leading to sustainable employment. We have been staunch supporters of JVS SoCal for nearly two decades, especially to support the Women's Leadership Network co-founded by our dear friend Debbie Powell. Their life-transforming services help individuals from all walks of life: single mothers, working seniors, emancipated youth, veterans, those with disabilities – anyone with barriers to employment. They are literally changing lives, one job at a time.
Empowering Hope and Economic Opportunity for All
Many of the people who come through the doors of JVS SoCal do so at their worst moments – hopeless and desperate for work. Through JVS SoCal's award-winning JVSWorks career training programs, clients are set on a path toward good-paying careers, where they can find rewarding jobs and economic stability for themselves and their families. Since 2006, JVSWorks has trained and placed over 2,500 clients, who collectively generate over $96 million dollars in income each year – a social return-on-investment of over 500%!
JVS SoCal is raising $250,000 so it can offer tuition-free career training programs to 50 low-income clients. Help JVS change a life – one person, one family, one career at a time.
Key Supporters
The Ahmanson Foundation
Ares Management
Bank of America
Belmont Village Senior Living
Sheri and Les Biller Family Foundation
Joyce and Stanley Black
Family Foundation
The Boeing Company
The California Community Foundation
Capital Group
Cedars-Sinai
City National Bank
Deloitte
The Rosalinde and Arthur Gilbert
Foundation
Grant Thornton
The James Irvine Foundation
Jewish Community Foundation
Jewish Federation
of Greater Los Angeles
JVS Women's Leadership Network
Northrop Grumman
The Ralph M. Parsons Foundation
UniHealth
United Way
The Harry and Jeanette Weinberg
Foundation
Wells Fargo