Forever Families and Connections for Older Kids in Foster Care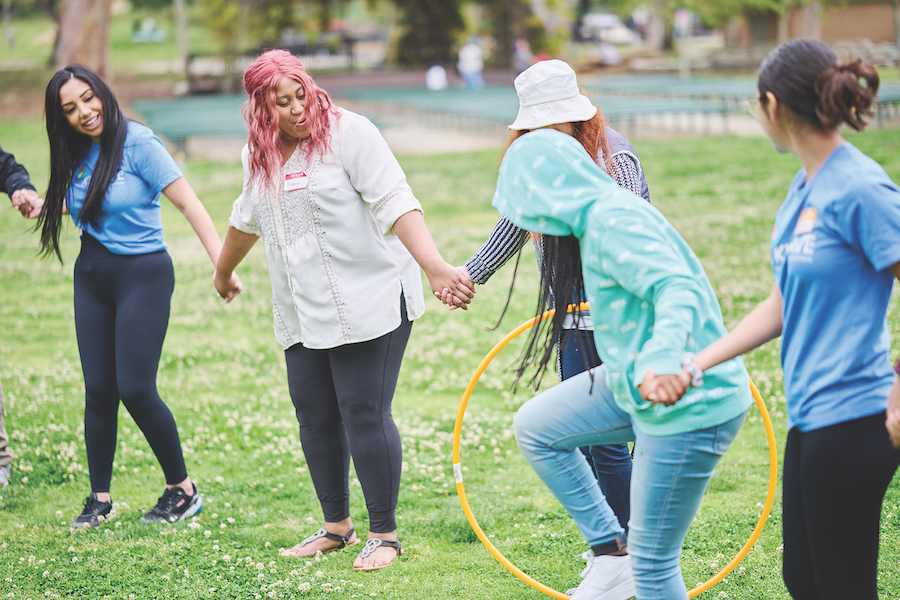 Matt, a Los Angeles teenager living in foster care, was "mad, irritated," and most of all "disappointed" when his social worker told him that he wouldn't be going home.
The thought of adoption was "embarrassing."
Like so many of the 1,000-plus young people that will leave Los Angeles County's foster care system every year without a permanent connection to an adult and family, Matt was circumspect about adoption. That is until he was connected to Kidsave, a two-decade-old organization that has used the simplest of strategies to gently give youth the power to decide if adoption is something worth considering.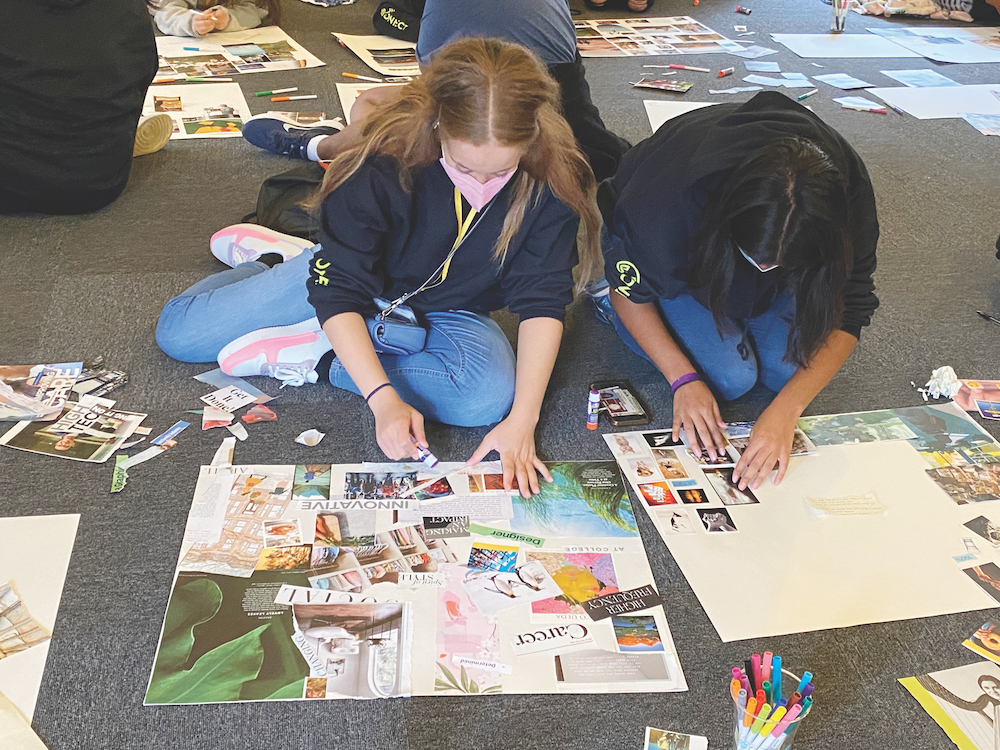 "It's a huge issue for a lot of these kids," says Kidsave CEO and President Randi Thompson. "They're so hurt that they don't want to take the chance at connection again, because they don't think anybody will want them. They don't think they can connect."
Despite this understandable reticence, Kidsave has, over the years, exposed more than 15,000 foster youth to the chance at adoption in the U.S. and internationally. About two thirds have found adoptive families or lifelong permanent connections.
The nonprofit organizes engaging events where youth and families meet and get to know each other in a group setting. Kidsave also partners to run "Camp Connect," a safe space in the mountains above Los Angeles, where youth get the chance to come together to listen to shared experiences, and begin to redefine what connection could mean to their lives. "Often kids are ambivalent about or not interested in adoption before coming to camp. This is a chance for them to test the waters. Many of them leave changed, open to the idea that a connection to a caring adult could benefit their lives. They don't have to be in it alone."
Matt was one of the campers last year. He left camp with a sense of hope that maybe adoptive parents were out there somewhere.
Matt soon would meet a couple at one of Kidsave's events. After they expressed mutual interest, they were "matched through Kidsave's hosting program." From there it was weekend events: hiking, visiting the mall, and attending a football game. The teenager's defenses melted. A year later, Matt is in the final stages of being adopted.
"They are supportive," Matt says of his soon-to-be adoptive parents. When they suggest he do something, he says, "It is never because they want it for themselves, but because they know it is good for me. Because they want me to have a better future."
In the fall of 2022, Matt was on a panel with his parents at Camp Connect, a partnership with Kidsave, the L.A. Department of Child and Family Services, FosterAll, and Expressions58. He shared his story with kids, like him, who were wary of making new connections. Many have now gone on to participate in Kidsave's events themselves with the hope of finding forever families of their own.
Donate now!
Kidsave.org
(310) 642-7283
CEO and Co-Founder: Randi Thompson
Mission
Kidsave helps find forever families for older kids in foster care and orphanages so they can thrive in a home filled with love, support and encouragement.
Begin to Build a Relationship
We know you care about where your money goes and how it is used. Connect with this organization's leadership in order to begin to build this important relationship. Your email will be sent directly to this organization's director of development and/or Executive Director.
We joined thinking, 'These kids are older, maybe they don't need parents,' but I was wrong; these kids need family, they need permanency, and we want to be there for them at all stages of their life.
50 Opportunities to Keep Kids from Aging Out Alone
The road from Los Angeles to Crestline quickly takes you out of the throbbing metropolis, thousands of feet up, into a different world. One many of the foster youth who attend Camp Connect have never seen.
Over three days, 50 or more young people enjoy the outdoors and have group discussions where they explore the idea of being adopted.
For many older foster youth, the system's plan is for them to "emancipate," a strange euphemism for exiting the system alone, left to fend for themselves. Instead of freedom, one quarter will experience homelessness within two years.
Kidsave wants to send another 50 young people up the mountain again in 2023 at a cost of roughly $50,000. The L.A.-based nonprofit has secured $25,000 in matching funds, meaning your gift will be doubled.
When asked why a donor should step up, Kidsave CEO and President Randi Thompson says: "Here's your chance to make a direct impact. Your gift will expose them to a new way of thinking, in the peace, tranquility, and safety of a camping trip. You can give these kids a weekend that will change their lives."
Key Supporters
Ahmanson Foundation
California Foundation for
Stronger Communities
County of Los Angeles
Max and Karel Guefen Foundation
The Hicker Family
David and Janyce Hoyt Foundation
John Gogian Foundation
Leonard Green Foundation
M B Seretean Foundation Inc.
Max and Karel Guefen Foundation
Ralph M. Parsons Foundation
Venable Foundation, Inc.