Financial Security and Community Support
Ayla Kalani: Westlake Village and Santa Barbara Market Team Lead,
J.P. Morgan Private Bank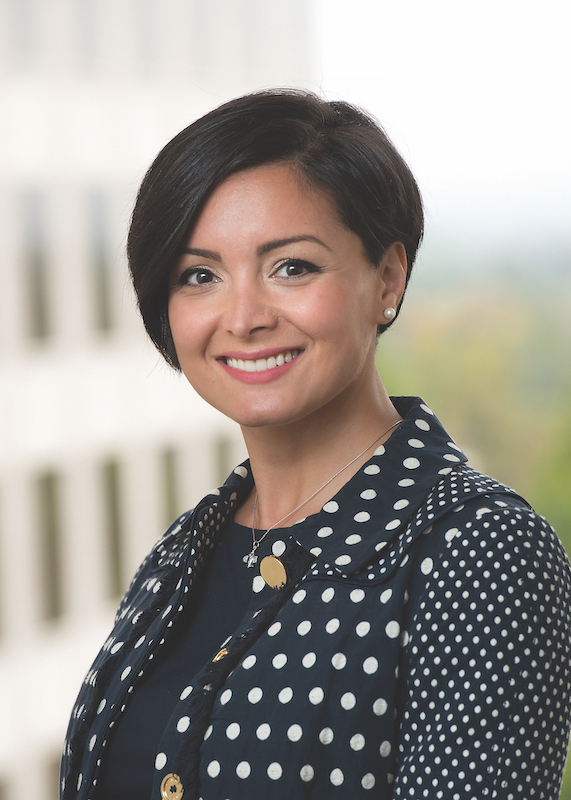 When Ayla Kalani joined J.P. Morgan Private Bank 10 years ago, the bank had high-net-worth clients throughout Southern California but only two offices to serve them. Today, the Private Bank recently expanded its presence to Santa Barbara, and no outpost is growing faster than the one on State Street.
As other companies retrenched during the COVID-19 pandemic, J.P. Morgan set up shop in new locations.
"Two years ago, we decided it was the right time to get closer to this community, to really understand what's keeping people up at night and bring our global resources," says Kalani, an executive director who oversees the Private Bank's operations stretching from Encino to Fresno.
What J.P. Morgan's local team – now four private bankers and growing – learned has made a showcase for the Private Bank's full portfolio of investment and advisory services to help its clients do well and do good.
"Santa Barbara stands out because existing and prospective clients have an intense interest in philanthropy and sustainable investing," Kalani says.
Increasingly, J.P. Morgan Private Bank clients are looking beyond achieving financial security for themselves and their families. They want their investments to have social impact and they want to give back to their communities and to causes they care about. Their affluence gives them the opportunity to create profound legacies.
"Philanthropy is an incredible way to educate the next generation on family finances," Kalani says, because it's a "humane and tangible way to instill a sense of how to be a good steward of wealth and carry forward your family's legacy."
Kalani, who immigrated from Iran, says diversity and inclusion programs are key to building a team that can attract a wider clientele. Her expansion plans include new Private Bank offices in Santa Barbara and Westlake Village and employing 30 to 40 private bankers by 2027, up from 10 today in her service area. Outside of Santa Barbara, there are promising markets emerging.
"My job is to make sure my market gets to know us better and understands our full toolkit, whether it's advising on investing, borrowing, or philanthropy."