Elizabeth Faraut's Purpose-Driven Life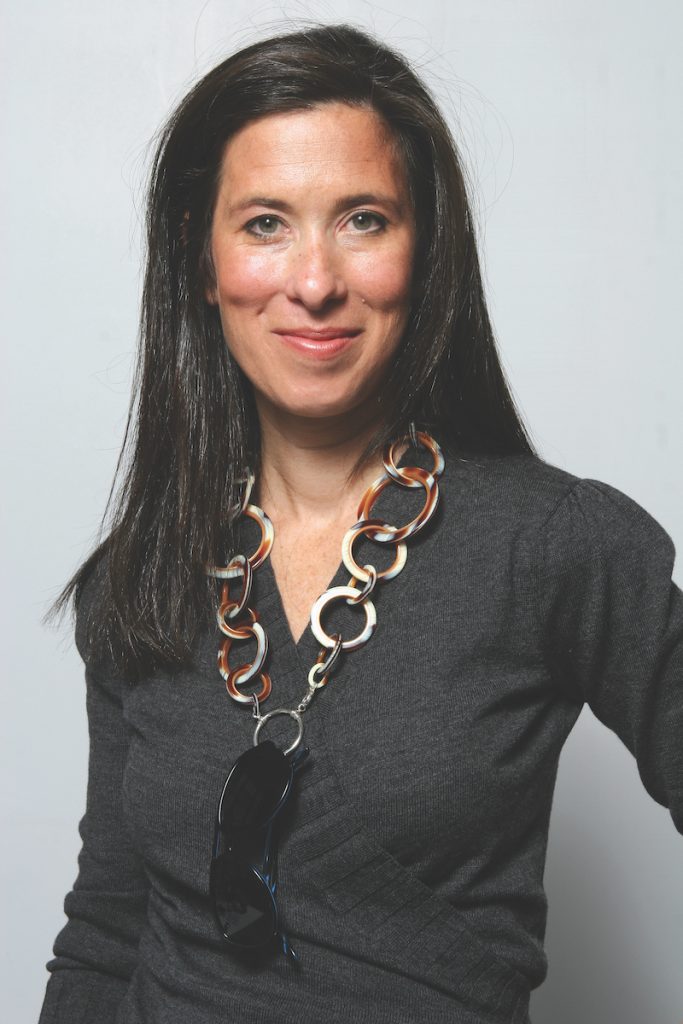 In addition to her innate style and fashion sense, Elizabeth Faraut is perhaps best known for two things: Her Los Angeles-based company, LA LOOP (where she's the Creative Director and CEO), and her unwavering dedication to social justice through philanthropy. Now she's conjoined these two endeavors, creating an inspiring model for others seeking to live a purpose-driven life.
Famous fashion diva Diana Vreeland once proclaimed, "The first thing to do is arrange to be born in Paris. After that, everything follows quite naturally."
Faraut did the next best thing; she was born in Los Angeles and spent most of her childhood in Paris. And everything flowed from there. After graduating from Ohio's Kenyon College with a BS in International Studies (she focused on China and also studied at Nanjing University), Faraut honed her fashion and luxury brand expertise with stints at Figaro Madame in Paris, at fragrance powerhouse Guerlain in New York, and at global lifestyle brand GUESS. In 1999, she came up with a chic necklace that holds eyeglasses. The design was so innovative, it earned a utility and design patent, and LA LOOP was born. It also became an "it" accessory that's never been on the "out" list. More than 20 years later, LA LOOP is a strong international brand, with products in over 1,000 stores across 28 countries.
But even as she pursued her professional career, Faraut remained dedicated to community service, something that was instilled in her while growing up.
"My parents were incredible role models," she says. "My story really starts in terms of giving back around the dinner table as a child. I heard my parents talking about people who were doing good in our community in Los Angeles, and they were the celebrities. My parents would get so excited about how these people were changing other people's lives, so as a kid I just gravitated towards service."
For the past several years, Faraut has focused her time and energy on four organizations: The Downtown Women's Center (DWC), a 40-year-old leading service provider that serves and empowers homeless women in Los Angeles; The Rape Foundation at Santa Monica-UCLA Hospital, a model program that provides treatment for victims as well as innovative prevention and education programs; and the Los Angeles Committee of Human Rights Watch, a support arm of the international NGO that conducts research and advocacy on human rights.
After going down two paths simultaneously for two decades, Faraut concluded it was time to combine her business and nonprofit activities.
"For twenty years I feel like I've had two jobs," she says, "I would be sitting in my LA LOOP office, and then I would run to meetings for my not-for-profit work. Five years ago I felt it was time to try and create a model that incorporated my two worlds."
Her idea was to connect her so-called LOOPERS – "people who wear our products, make our products, basically anybody who touches our products" – with meaningful opportunities to give back in their communities.
Appropriately named LOOPin, the program has awarded grants to select nonprofit organizations.
"We ask our global community to share and nominate nonprofits in their communities that matter to them and make a difference," Faraut says. "Over the last few years, we have received nominations across many countries from store owners who sell our products, to suppliers who source our materials, to people who wear our products." Among other things, LOOPin has donated laptops to families in partnership with Para Los Niños and Common Sense Media, and purchased groceries for needy families in partnership with A Sense of Home.
Faraut modestly notes that "I had this opportunity to use my platform to share these stories with others, and the goal is to be able to inspire others to do good. We have found that LOOPin builds and strengthens our global community, and enables us to connect more deeply around doing good."
For her part, before choosing a nonprofit to support, Faraut does "a lot" of due diligence. This includes reviewing the organization's financials and meeting the people who work there. "I gravitate towards organizations that have strong 'back of the house'" she explains, "so I know that if I am engaging my network that every dollar, every hour, is going to be well spent and well used."
But the first thing she does is volunteer. "My first question is always, 'How can I help?', so that's how I got involved with the organizations I'm involved with. I listen to the stories of people being served and how the organization impacts their life, and then I talk to the people behind the scenes who are working within the organization."
This is how she heard about the Downtown Women's Center. "I was sitting around a dinner table with eight women and I turned to the woman to my left and said, 'What are you working on and what really matters to you? What do you think is not right in our community, and who do you think is making an impact in people's lives?' As soon as you start asking those questions, the stories just flow out about people working on projects or making an impact, and I find that tapping into that you really learn a lot."
An important part of Faraut's volunteer experience includes sitting on nonprofit boards. Currently, she chairs the Board of Directors of Downtown Women's Center, and is President of The Rape Foundation's Advisory Board.
"The first thing I say when I speak to people who are interested in joining the DWC board is that we're an active board, and that is to me the most rewarding, and in the end you get way more than you give. We really focus on meeting the board member where they are, and make sure that before they join the board that we've identified what we need as a board and as an organization, and that we're bringing people on that serve a need and a purpose, not just taking people on."
In the end, combining her two passions has not only increased Faraut's philanthropic reach exponentially, it has also had an important impact on her business community.
"It's taken on a whole new level of my team's work in terms of waking up and skipping to work, as opposed to just showing up," she says. "It's a wonderful feeling to be able to have created something for people to embrace in a way that makes them feel better about showing up to work. When you're driven by purpose, the sky's the limit."