A Practitioner of Social Entrepreneurship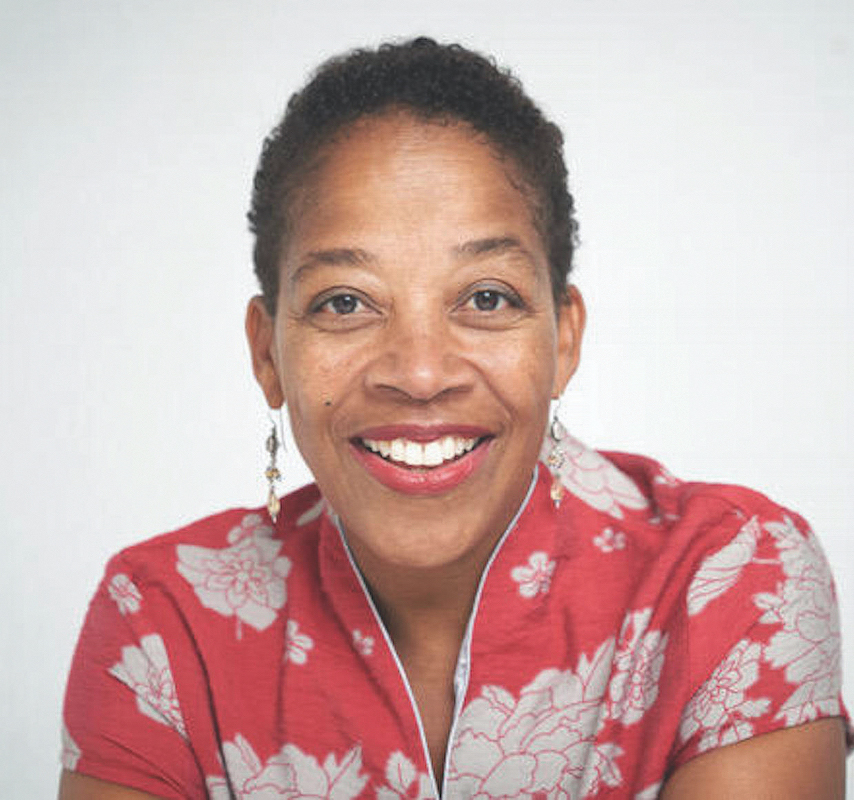 As Managing Director of the Civil Society Fellowship for next generation community and civil society leaders, Nike Irvin has planted herself at the cross section of leadership development and democracy.  
Irvin, a longtime veteran of Los Angeles' philanthropic world, calls fellowships "a value-based leadership program." Organized as a partnership between the Anti-Defamation League and Aspen Institute and its Aspen Global Leaders Network, Irvin works closely with social entrepreneurs – the next generation of community and civic leaders, activists, and problem-solvers from across the political spectrum.
Prior to leading the Civil Society Fellowship, Irvin led the California Community Foundation's grantmaking, overseeing grants to arts, education, juvenile justice, and health.
Living in Los Angeles – a center of strong leaders and grantmaking powerhouses – has given Irvin a front-row seat and a lot to say about the change-maker role philanthropy can play in a large community like hers where she sees a strong need for renewal and partnership.
Q. Why did you choose to go from running a major charitable foundation to running the Civil Society Fellowship?
A. The nonprofit years of my career have been marked by alternating phases of work with emerging leaders and times as a grantmaker with charitable foundations.
In the late '90s, I led a nonprofit based at UCLA's Anderson School that brought diverse high school and college students to campus for business school exposure and mentorship.
That experience eventually led to my serving as president of The Riordan Foundation in which we helped fund and build teacher professional development and computer literacy in public and parochial schools.
That pattern echoed itself years later when I led grantmaking at California Community Foundation… and now I am back on the direct service end by leading the creation of the Civil Society Fellowship.
Certainly, making grants is a wonderful privilege. But one can only get so close to where the dollars make their difference – in the human beings and their communities that can be in sore need of renewal and partnership. I love working with my Civil Society Fellows, all 25- to 50-year-old social entrepreneurs.
Q. Can you talk a little about your upbringing and how that impacted your passion for philanthropy and nonprofit work?
A.My dad was born in 1923 and my mom in 1931. Their upbringing was marked by the Great Depression, Jim Crow, and the absence of rights to move around freely, to vote, and to feel safe in one's home.
My upbringing was full of safety, love, and well-being, thanks to my parents' commitments to education and economic responsibility – and the advancement of rights and a more inclusive democracy.
When I was in my late 20s, my grandparents would ask me to help them write out the checks to pay their bills as their vision was waning. Technically they were my step-grandparents, but they treated me like true kin… a common and beautiful thing in the African American community. Blood doesn't make family, love and sharing make family. Grandma Willie and Grandpa John always ended our check-writing sessions by asking me to make a small check ($10-$15 usually) out to the latest widow or widower who lost a spouse. "Just a little something to help them in a time of grief."They'd have me put the check into a sympathy card and mail it off. After a few years, I realized I was fulfilling a philanthropic act on behalf of my grandparents. They didn't have a formal foundation, but they were making contributions to their community's well-being. That example planted the seed for my later work in foundation charitable giving and community-building.
Q. What do you think about when you decide whether to support a cause or a nonprofit?
A.For me, it's often about the leadership of an agency. I like to appreciate who is at the helm, what are their values, how do they show up in the work.
When I was at The Riordan Foundation, I'd pay attention to how the school principal interacted with their staff and students. I remember greeting a principal who never stepped outside of their inner office, and the office staff was tense and ill at ease. Conversely, when a principal walked the campus, warmly greeting students by name (and vice versa!) while picking up an occasional piece of trash… those were the leaders and schools we relished supporting.
In my own personal philanthropy, it may be about a special need. I've been a fan of the Daniel Pearl Foundation going back to when Danny was a Wall Street Journal reporter in Europe and the Middle East. He lost his life in a gruesome abduction in Pakistan. His parents set up a charitable foundation supporting music, education, and journalism, causes I care about. Philanthropy is a very personal act. I'm admiring the way MacKenzie Scott is prioritizing getting money 'on the street' as we say, without getting hung up in lots of layers of process.
Q. What are the causes to which you find yourself most committed?
A.I was born in the 1960s. The cause of leadership development matters to me. The cause of healthy democracy matters to me. The intersection of these two is what inspires me about the Civil Society Fellowship. We recruit emerging leaders from conservative and progressive politics to sit at the same table in five seminars in places like Aspen, Amsterdam, Jerusalem, and Montgomery.
I have a five-year-old great nephew, Coltrane, who I want to see in a country that respects and values him and his success. Put concretely, I want to help build a democracy that can deliver a solid public education, a functional health care system, a society allowing Coltrane to have dreams that place no limits on him.
Q. What advice would you give to those who have just found themselves in a position to make a difference through philanthropy?
A.Know that the money matters. Give it generously but give it freely. Don't place excessive constraints or conditions on the dollars.
We must trust the leaders of the grantee organizations to steward the funds to the highest use. Some venture philanthropy donors believe it is they who should decide the strategies and tactics of the work. I heartily disagree with that approach. Trust first. Check out the recent trends around trust-based philanthropy. Give and then move out of the way.
Q. Are you more likely to bet on ideas or people?
A. I love a good idea… for sure. Seabiscuit was a winner, yes, but it was the jockey who inspired the winning performance. It's the people who create the conditions for an idea to soar. Bet on the jockey, not the horse.
Q. Do you see philanthropy as having an important role in driving systemic change?
A.Philanthropy, in the best case, can be a convener and partner in systems change. Yet, it's the public (voters, activists, nonprofits) who hold systems accountable and ultimately enable change.
The Gates Foundation attempted to revolutionize public education. It did not work. Many local foundations have huddled to address California's persistent homelessness and affordable housing. Underneath systems are values. It's not clear that philanthropy has gotten to the values level of change. That, I believe, is where and when we will see true change.
When philanthropy – whether institutional or personal – begins to see the people it funds and humbly understand their daily challenges, maybe then we can aspire to change systems. When we have changed ourselves and our relationship to one another, that's when systems may change.