A Webinar Invitation: Unthinkable. Unfathomable. Unfixable?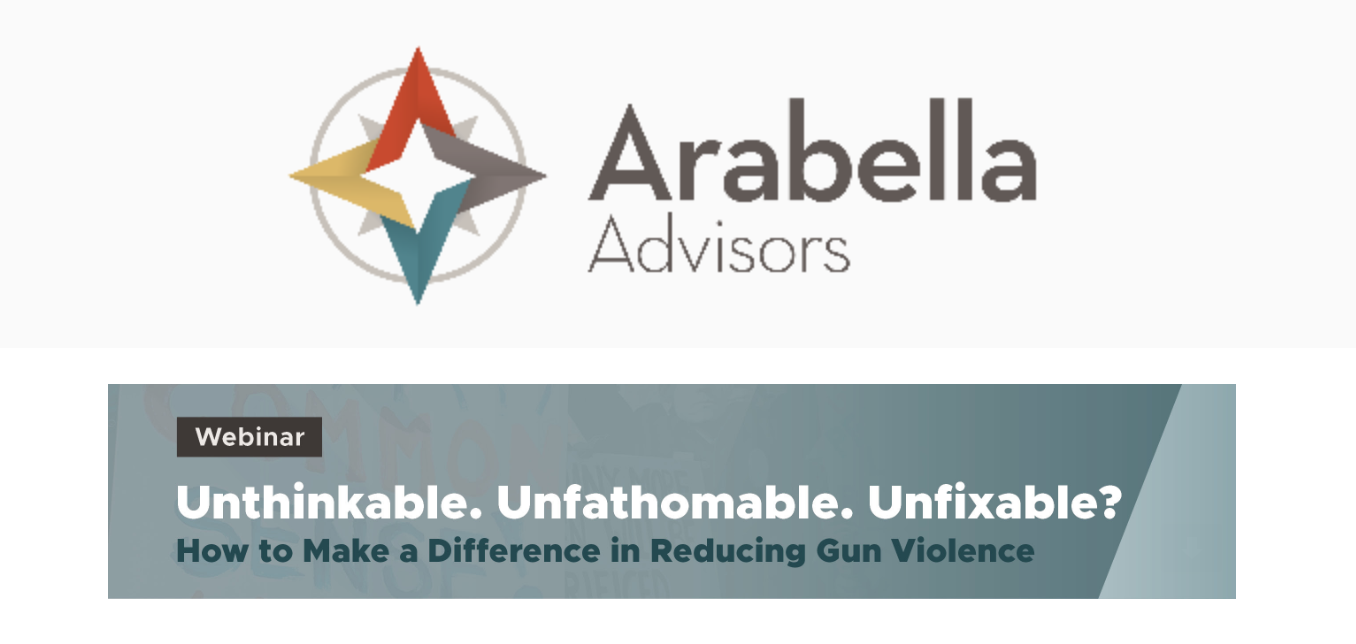 In the wake of horrifying—and horrifyingly common—gun violence tragedies like those in Buffalo, New York and Uvalde, Texas, our basic understanding of morality, humanity, and faith can feel shaken. But even in moments of despair, our commitment to action cannot waver. There are numerous effective, evidence-based interventions that can strengthen the capacity of our civic and social institutions to address these crises.
Some of these interventions directly address gun safety. Others address the environment in which violence becomes a viable option to deal with trauma, mental health crises, and abuse. Others still take an equity-specific lens, recognizing that communities of color face disproportionate threats of gun violence. We know what the paths forward are. And our country
has already delayed too long.
Arabella Advisors invites you to join us for a webinar on Thursday, June 2, during which we will hear from on-the-ground advocates about what actions funders, philanthropists, and citizens can take to create a world where our children and our communities can live safe from the trauma of gun violence.
In the meantime, Arabella's Senior Managing Director Gwen Walden has produced a blog post that shares critical facts to keep top of mind when working to reduce and prevent gun violence, as well as a list of organizations advocating for an end to gun violence in America that funders can support today.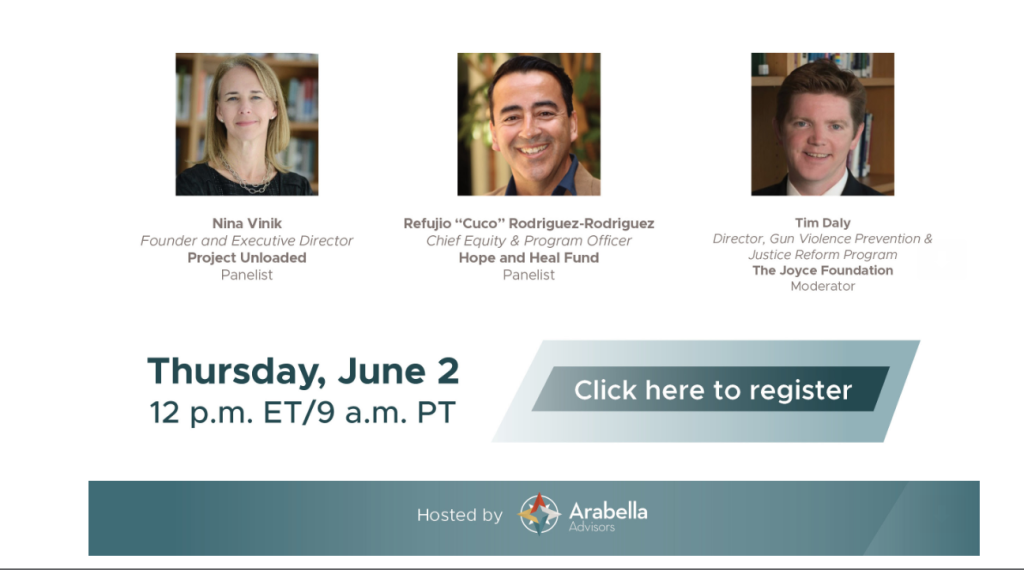 Learn More
www.arabellaadvisors.com
(310) 962-3542
Managing Director: Sharyn Church
Hear More Here!
Mission
Arabella is a team of passionate problem solvers, located in five cities, dedicated to helping clients make a difference on the issues that matter most to them, from climate to women and girls, education, good food, and more. Our people are PhDs and MBAs, thinkers and builders, Peace Corps volunteers and congressional staffers—people who combine issue expertise, business acumen, policy wonkishness, and a passion for mission that can move mountains.
Begin to Build a Relationship
We know you care about where your money goes and how it is used. Connect with this organization's leadership in order to begin to build this important relationship. Your email will be sent directly to Managing Director Sharyn Church.
The Rare Impact Fund is forging new alliances among donors to support young people's mental health, helping them get the education and support they need. Arabella has been a trusted partner in developing and executing our strategy for reaching corporate,
individual and other philanthropic partners who share similar aspirations and goals."