Where Grievers Come to Find Hope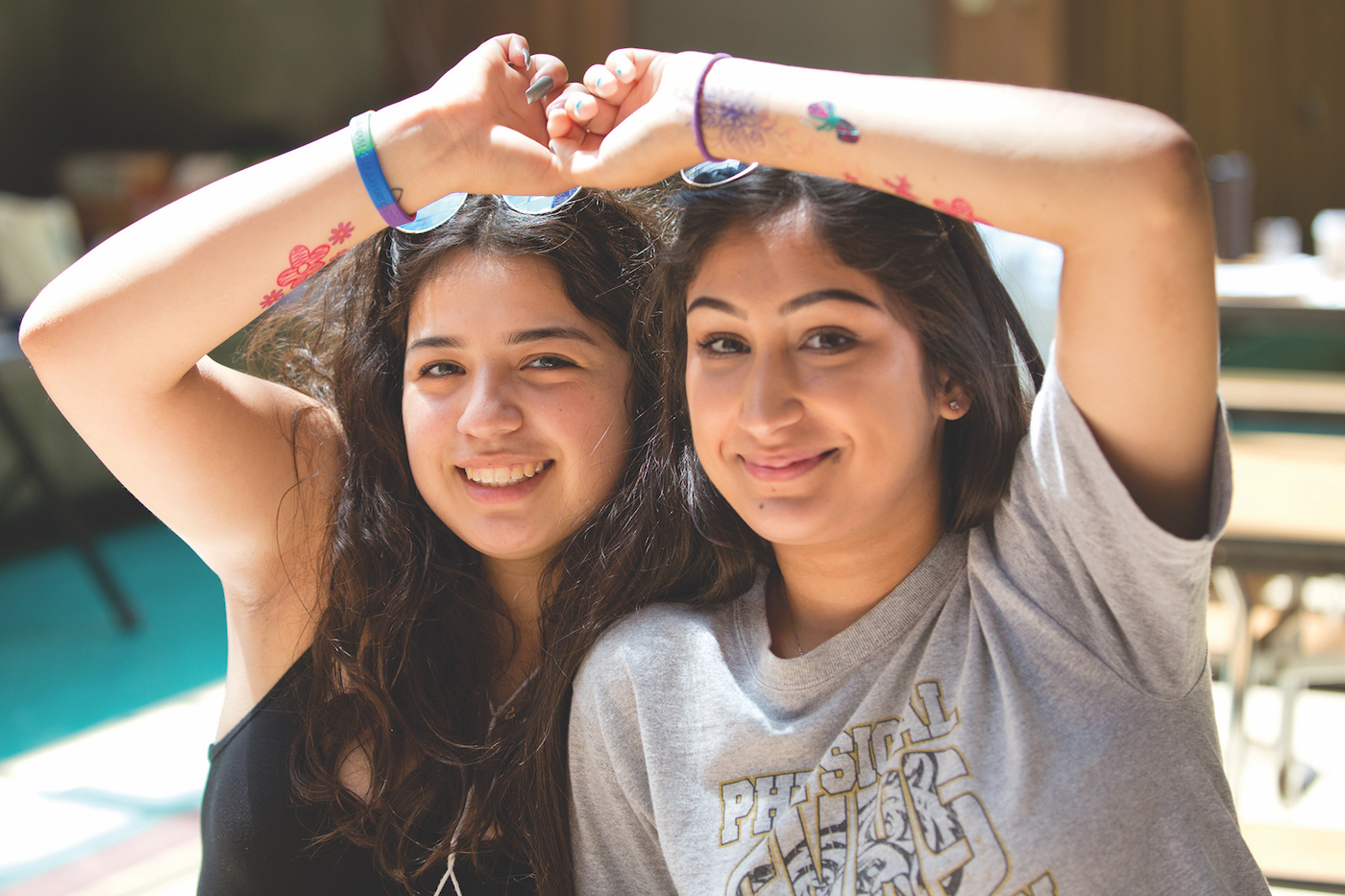 As a volunteer for the first hospice team at Cedars-Sinai Medical Center in the early 1990s, Jo-Ann Lautman comforted patients and their families in a warm and supportive environment. But when the inevitable death occurred, bereaved relatives reentered the real world with no place to go for support. "I could not get that out of my mind," Lautman says.
So, she created that place in 1993 and named it OUR HOUSE Grief Support Center to provide grievers with a safe and comfortable space to start the process of rebuilding their lives after the devastating death of someone close. The first location, an office in West Los Angeles, was two improvised living rooms – one for children and one for adults – with a trompe-l'oeil window where a painter changed the scenery each season.
Nearly 30 years later, OUR HOUSE is a recognized leader in the field of bereavement. With 18 staffers and over 400 volunteers, it provides compassionate support and hope for thousands of children, teens, and adults across Los Angeles County.
Central to OUR HOUSE's success is its practice, honed by compassionate and caring clinicians, that includes a pre-group appointment prior to joining a support group that meets every other week. Groups are formed based on age and the type of loss: spouse/partner, parent, siblings, and parents grieving adult children. Groups are led by volunteers trained by the agency's clinical staff with ongoing supervision by the team to ensure that all are effective and sensitive group leaders.
"Bringing together people who are similarly situated can validate one another's feelings," says Board Chair Robyn Santucci. "No other grief support program in L.A. has our depth and breadth." 
Over the years, OUR HOUSE has built a wide network, offering grief support services at its offices in West L.A. and Woodland Hills, through the Los Angeles Unified School District and other independent school districts, and through its summer grief camp as well as at satellite locations, including Mid-City/Koreatown. It also offers grief training for clergy, therapists, teachers, doctors and nurses, and other professionals. For more than 20 years, OUR HOUSE's Medical Education Program has been part of the curriculum at the UCLA and USC medical schools. In 2014, the nonprofit launched a Spanish Satellite Program for Spanish speakers and provides businesses and schools with short-term On-Site Grief Response support after the death of an employee, student, or community member.
As the pandemic took its toll in 2020, OUR HOUSE pivoted to fully online grief support groups, enabling it to continue providing its critical services for families during this traumatic time. As the county continues to reopen and normalize, OUR HOUSE will be using the lessons learned to offer a hybrid model of grief support, resuming in-person support groups along with maintaining online group meetings to keep extending its reach throughout the community. Since March 2021, there has been a 300% monthly increase in the request for grief support services.
"During this pandemic, we've all seen an increase in exposure to grief in the media. For some, it is pervasive in their own communities. Many have experienced a loss of health and lives as well as significant financial, professional, and educational impact because of efforts to control the pandemic," said Joanne Weingarten, Psy. D., Senior Clinical Coordinator of Adult Programs. "As we slowly move back to a sense of normalcy, people are beginning to move from crisis response, such as navigating basic needs including food and shelter, toward a growing capacity to acknowledge the need for mental health and grief support." OUR HOUSE is committed to being here for grievers from 4 to 94 and providing vital services to the citizens of Los Angeles.
Donate now!
www.ourhouse-grief.org
(818) 222-3344
Director of Operations: Shannon Boren
Mission
The OUR HOUSE mission is to provide the community with grief support services, education, resources, and hope. Since 1993, OUR HOUSE has helped thousands of grieving children, teens, and adults as they embark upon their journeys to hope and healing.
Begin to Build a Relationship
We know you care about where your money goes and how it is used. Connect with this organization's leadership in order to begin to build this important relationship. Your email will be sent directly to this organization's Director of Development and/or Executive Director.
My husband, Michael, was 46, healthy, and taken from me and our daughter too soon when he died. When the pandemic hit, everything changed. I was furloughed from my job and Sofia was schooling from home. I felt much more isolated away from friends, family, and coworkers. I learned that OUR HOUSE was doing groups online and that made it so much easier for me and Sofia. By joining a children's group, Sofia discovered she wasn't the only kid who had lost a parent. Best of all, I could also join a group and know that what I'm facing is normal because other widows and widowers are facing the same challenges. I was also grateful that OUR HOUSE would work within my budget so we could both attend groups.
Stand Up to the Torrent of Pandemic Grief
As death rates have risen from COVID, gun violence, and the effects of an economic slide that has disproportionately struck the most vulnerable, OUR HOUSE has seen the need for its service more than triple.
To meet that demand, the nearly 30-year-old nonprofit has a simple, but important ask: Please help it hire the staff it needs to meet this crushing demand.
Your donation will help OUR HOUSE lead the bereaved through some of the hardest moments of their lives and find hope.
Key Supporters
Carol & Rand April
Charlotte & Adam Baratta
Saul Brandman Foundation
Cantor Fitzgerald Relief Fund
Cedars-Sinai
Joseph Drown Foundation
Nancy & Mike Eisenstadt
Marci & Greg Foster
Laurie Burrows Grad
The Green Foundation
Anthony & Francesca Guagliano
Hillside Memorial Park & Mortuary
Glen & Natalie Kraemer
Jo-Ann Lautman
The Thomas and Dorothy Leavey Foundation
New York Life Foundation
Ralph M. Parsons Foundation
Sheri & Marc Rapaport
Annette & Leonard Shapiro
Tower Cancer Research Foundation
Ruth & Dennis Wasser
Windsong Trust