Supporting the College and Career Dreams of Students in Public Housing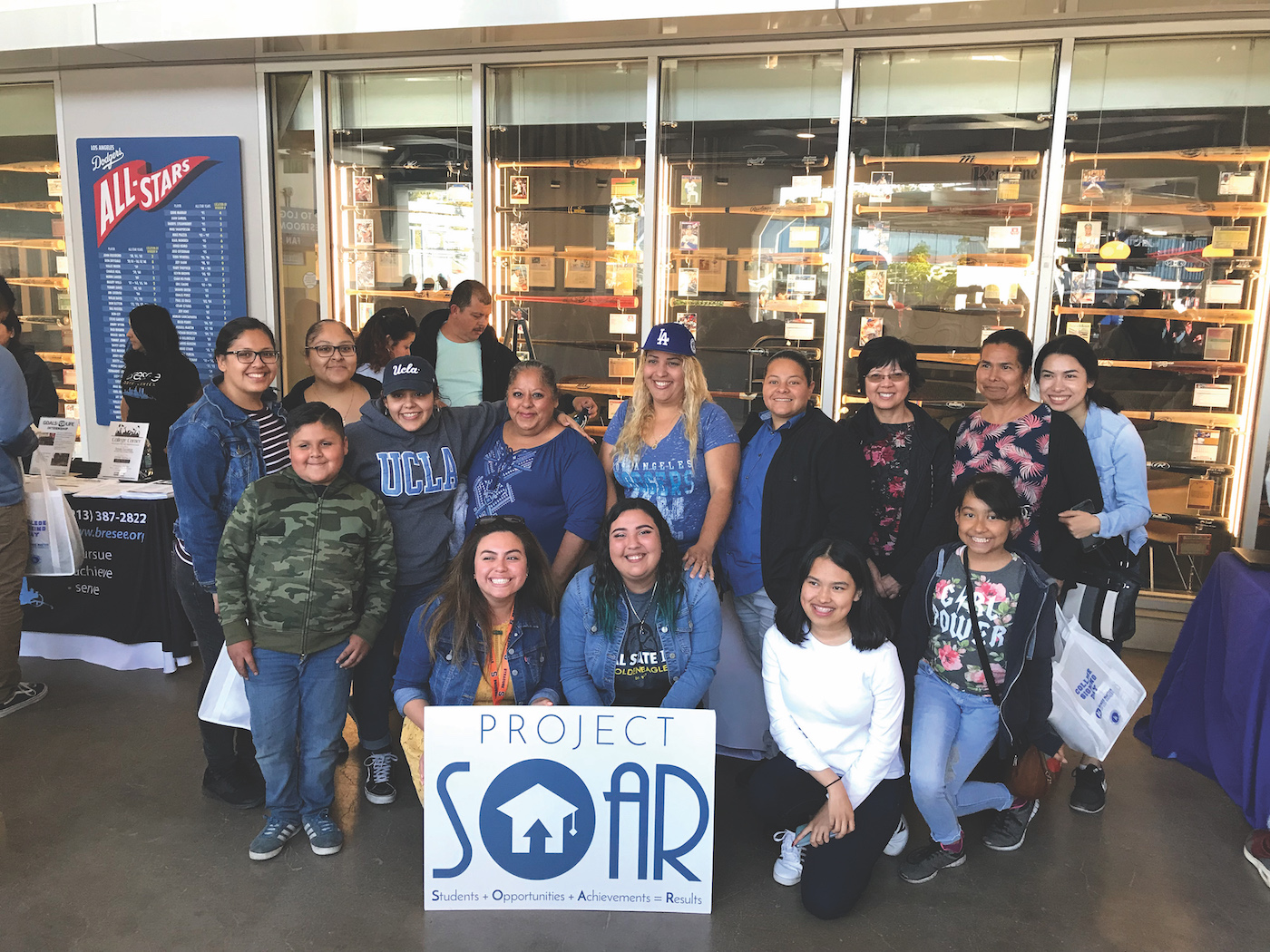 Imagine it's your senior year of high school. You are excited to apply to college. But, you don't have a college counselor at your school. No one in your family has applied before. And you are unaware of the resources available to help you pay for college.
This is the story of Maria Perez and countless other students from underserved communities across Southern California. Perez grew up in Avalon Gardens, a public housing development in South Los Angeles. The daughter of Salvadoran immigrants, her lifelong dream was to attend college and go into a career that would help people in her community. But, she didn't know where to start. Her parents were unfamiliar with the college application process, and her school counselor could only spend 10 minutes with her every year.
 Fortunately, an L.A.-based nonprofit, One Voice, saw Perez's potential and provided her with free college counseling. With the support, Perez was accepted to Smith College with a full-ride. Upon graduation, Perez returned to Los Angeles and became a college counselor with Project SOAR, a new program at the public housing development where she grew up. Since then, she has helped hundreds of students like her pursue their college and career dreams.
Project SOAR is an innovative partnership between the Southern California College Access Network (SoCal CAN) and the Housing Authority of the City of Los Angeles that places college counselors on public housing sites. Project SOAR counselors provide one-on-one education advising to residents.
From formulating academic plans, to exploring college and career options, to completing college and financial aid applications, to selecting the right college with the best financial aid package, Project SOAR counselors are with their students every step of the way. Over the past four years, Project SOAR has worked with more than 2,000 students and families at five public housing sites in East and South Los Angeles.
Of the students who have received Project SOAR advising support, 100% have submitted college and financial aid applications; 98% have enrolled in college and 92% have persisted from year to year – blowing away academic outcomes for any student coming out of the public school system. The model's proven success has led residents at other public housing sites in L.A. to clamor for Project SOAR's help.
"It's an honor to spend every day supporting students from my community," Perez says. "I'd like to think that my story shows them that living in the projects is not the defining obstacle to achieving their dreams. With a college degree, they can break the intergenerational cycle of poverty for themselves and their families. I love this job. What's next for me? Law school. We need more lawyers in my community."
Donate now!
Matching Challenge
The first $1,500 will be matched.
Help Students SOAR
SoCal CAN needs your help to ensure that students in public housing today, like Maria Perez was before them, receive the support they need to pursue their college and career goals. Project SOAR is currently at five public housing sites in Los Angeles; the goal is to make the program available at all 14. SoCal CAN's fundraising goal for 2022 is to raise an additional $1,000,000 so that the nonprofit can scale Project SOAR to all 14 sites. The approximate cost per student is $1,556 per year.
All donations of up to $1,500 will be matched through 2022, thanks to The Giving List's novel matching program.
Mission
Advancing educational equity for all. Our mission is to increase the rate at which underrepresented students access and complete post-secondary education.
socalcan.org/projectsoar
(213) 346-3275
Executive Director: Alison De Lucca
Begin to Build a Relationship
We know you care about where your money goes and how it is used. Connect with this organization's leadership in order to begin to build this important relationship. Your email will be sent directly to this organization's Director of Development and/or Executive Director.
My strengths and abilities will help me achieve my goals [of being a School Psychologist], but I know that I will be challenged along the way. I am constantly learning and know that my strengths and abilities will continue developing as I venture through my educational journey.
Key Supporters
California Community Foundation
The Kresge Foundation
Len Hill Charitable Trust
Carl and Roberta Deutsch Foundation
Great Public Schools Now
LA 2050
S. Mark Taper Foundation
The Shay Family Foundation
The Ballmer Group
College Futures Foundation
The Rosalinde and Arthur Gilbert Foundation
All Ways Up Foundation
The Mayer & Morris Kaplan Foundation
ECMC Foundation
Council of Large Public Housing Authorities
The Los Angeles City Mayor's Office
SOLA I Can Foundation
EveryoneOn
Housing Authority of the City of Los Angeles
Council of Large Public Housing Authorities